Report from Sunday, November 15, 2020
Today was day one of the new season for me, and what a way to kick it off! Colorado has received 20 inches in the last two weeks, which has really helped cover things up and push it just to the point of being skiable.
We started from the Snowmass base village and worked our way up. I was really impressed with Snowmass' snowmaking thus far. The beginner run that slopes down to the bottom of the Village Express lift is now 100% covered.
We worked our way up the old snowcat tracks until they ended at about the Village Express mid-station. We ended up breaking trail up some of the northeast facing slopes up to the top of the Village Express chair. The snow was between 12 and 16 inches deep, and we knew we were going to hit some rocks on the descent. Such is early season skiing.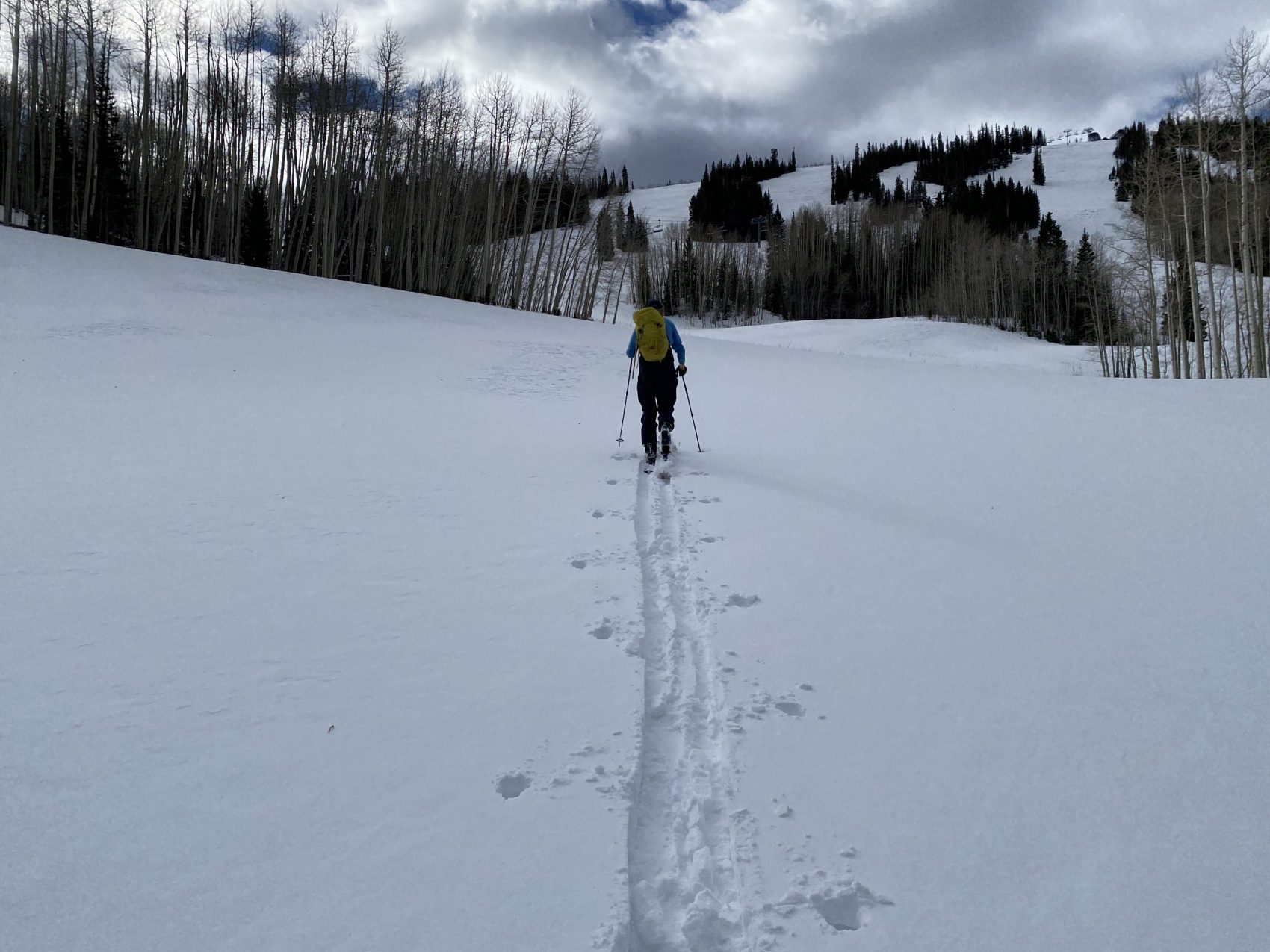 We reached the top after about an hour and a half of skinning and flipped our bindings, stripped our skins, and started heading down. The first few turns were great; it was nice and soft, just hitting some shrubs underneath. But then we got in the area where the wind had been blowing and it became very wind-buffed snow, which is quite hard to turn in.
And then the rocks started. Every turn we were scraping on little sharks sticking up into the new snow just barely buried. Other than the rocks, the snow was actually pretty decent. A bit of wind crust in spots but it was overall pretty light, nice skiing. Once we got down low enough, the rocky surface turned to grass and we enjoyed some very nice little squiggles down the slope to the bottom of the hill.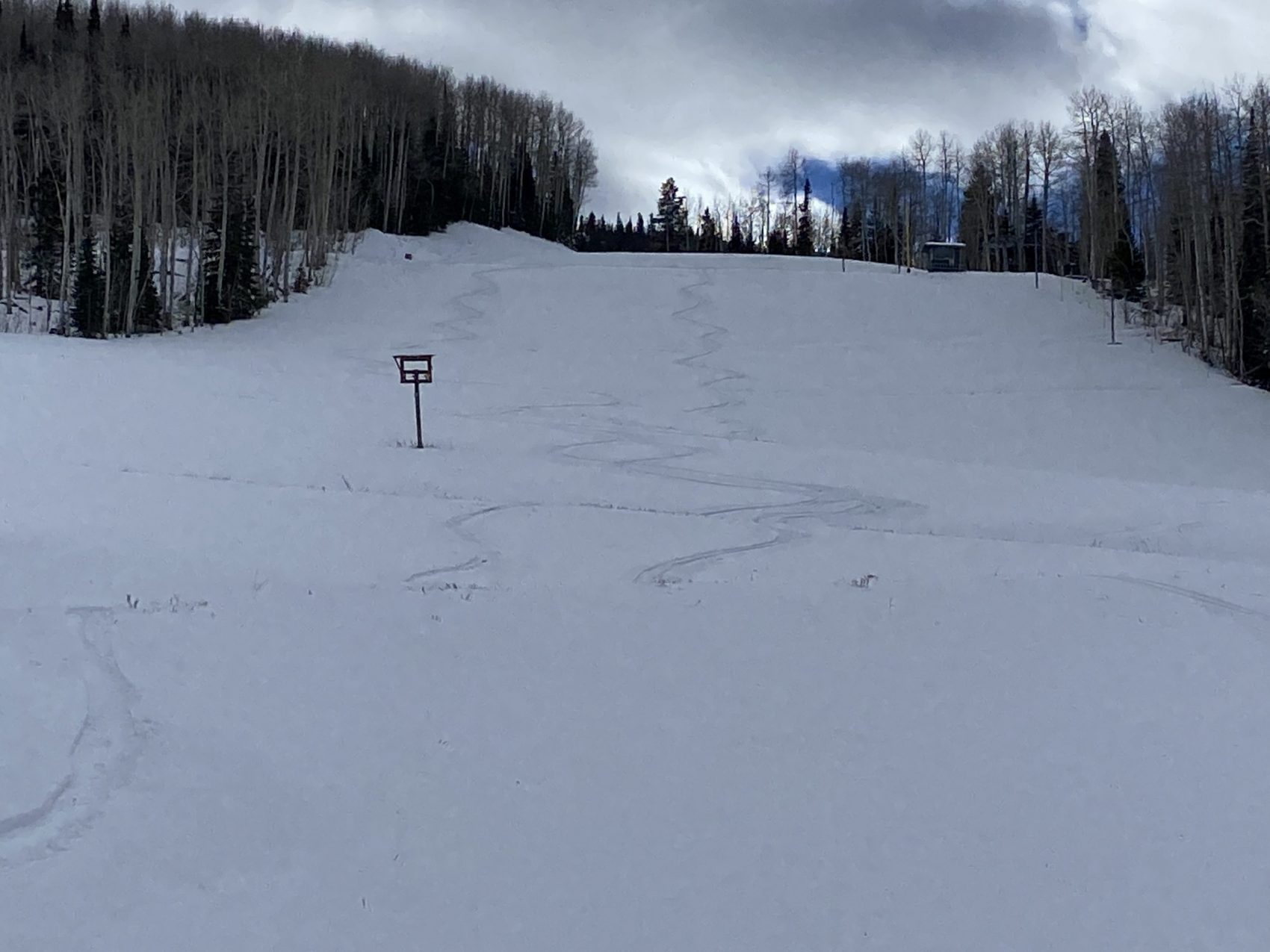 Overall, it was a pretty good way to start the season off with some nice snow. My skis, however, are not as happy…