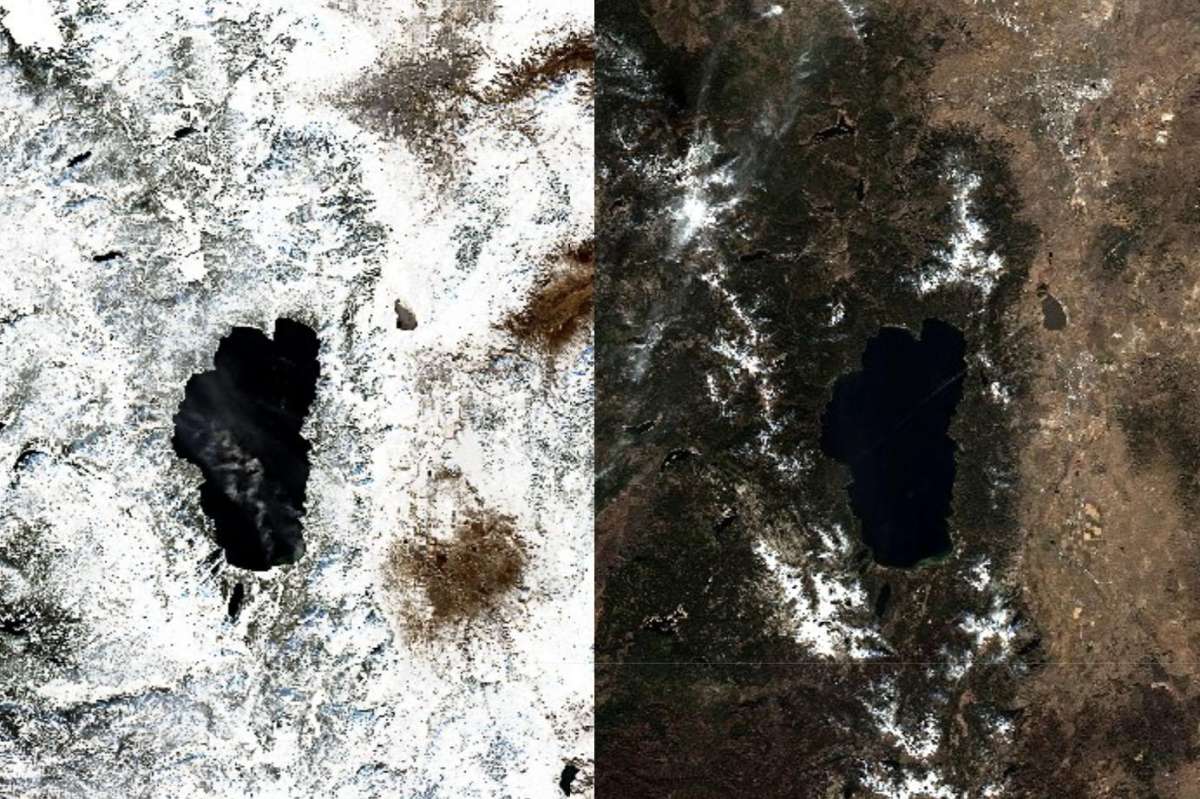 Record-breaking snowfall in December has undoubtedly made a massive difference to the snowpack and saved the California ski season.
Over 214″ of snow fell on the Sierra Nevada in December, smashing the previous record of 179″ in 1970. The satellite images above show the difference from November 28th to January 4th.
The Lake Tahoe snowpack is currently 209% of normal.