If the allure of a private ski community intrigues you then you may want to look into Deer Mountain Village. For the last two years, it has undergone a revitalization project to make it a truly undiscovered gem. Not only will you get the ultimate in private skiing, but it will have year-round activities like mountain biking, fishing, hiking, golf, snowmobiling, and water sports.
The new resort community, nestled in the adventure-ridden yet tranquil and breathtaking Northern Black Hills of South Dakota, will feature 185 homes and up to 50 condos. Amenities will include two brand-new fully renovated private ski lifts, a bike park with 25 miles of meticulously constructed "flow" trails, and a 4,000-square-foot clubhouse. The clubhouse will contain a heated pool, spa, and courts for pickleball, tennis, and basketball.
Nestled at about 6,000 feet at the base and 6,600 feet at the summit, Deer Mountain Village will be the highest community east of the Rocky Mountains. The resort had previously operated for 50 years before closing in 2017. Nebraska-based Keating Resources is the owner and developer of the new vision.
The mountain itself has over 280 acres of terrain and receives 150 inches of snowfall every year. They also plan to make snow using existing water rights and more snowmaking is under evaluation. The area also receives 230 days of sun a year.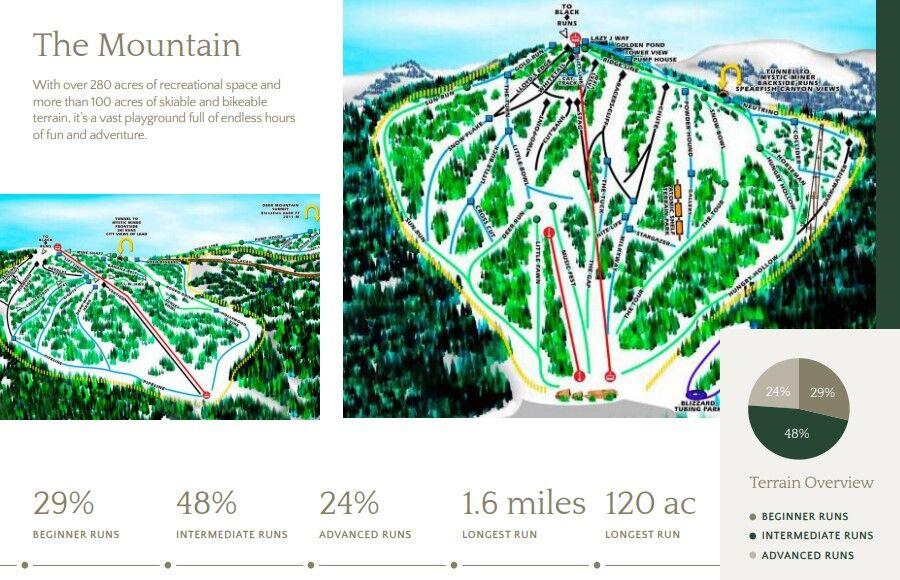 What does it cost?
The unique real estate will cost between $300,000 and $500,000 per lot. All homes will exceed 2,200 square feet in space. Lots are available for purchase now. All homes will be delivered with high-speed fiber, water, electricity, gas, and sanitary. For all the details, check out the resort brochure.
The amenities will be split up into two entities, the Mountain Club and the clubhouse. 
The Mountain Club membership fee is $15,000 per year ($1,250/mo).  This will provide access to skiing, tubing, mountain biking, hiking, and potentially more amenities in the future.
The clubhouse will have an initiation fee that will be included in the purchase price of the lot and buyers can opt out if they wish. The cost is $30,000 plus the annual HOA assessment of $5,400 per year ($450/mo). Membership is available for non-lot owners as well. This will grant access to the pool, hot tub, pickleball courts, tennis court, and basketball court.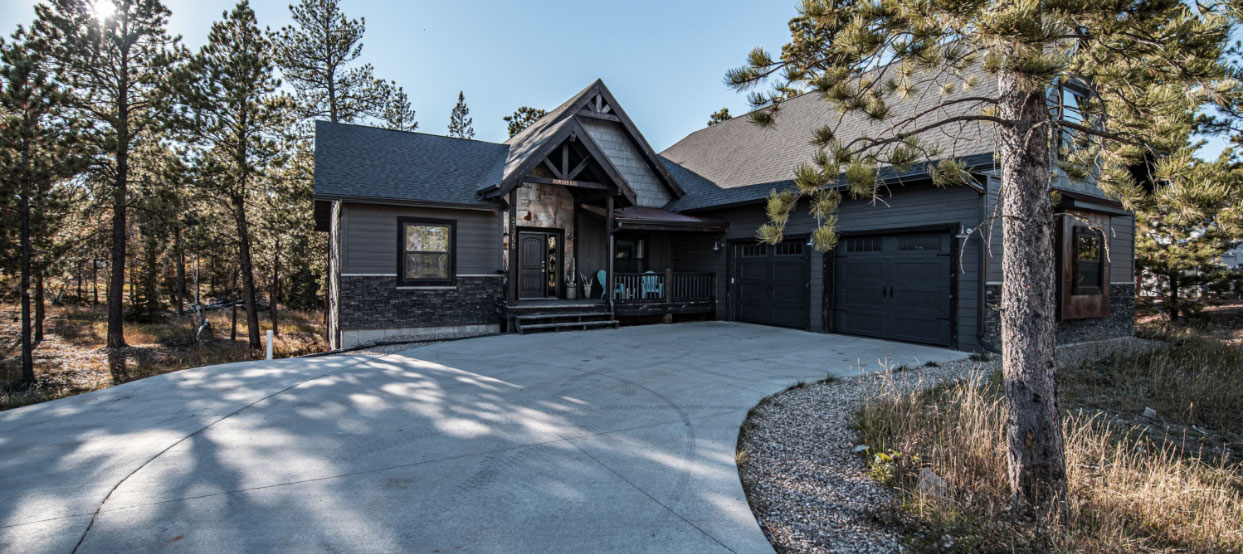 Located near the center of the country, Deer Mountain Village is easy to get to. It is just a one-hour drive from Rapid City Airport which hosts direct flights from seven major airports nationwide. Private aircraft can also land at Black Hills Airport, just 25 minutes away.
Later this year, resort amenities will be open for the first time in years. The mountain bike trails will open in October, followed by the ski lift in November. Will you be one of the lucky owners to enjoy the amenities?