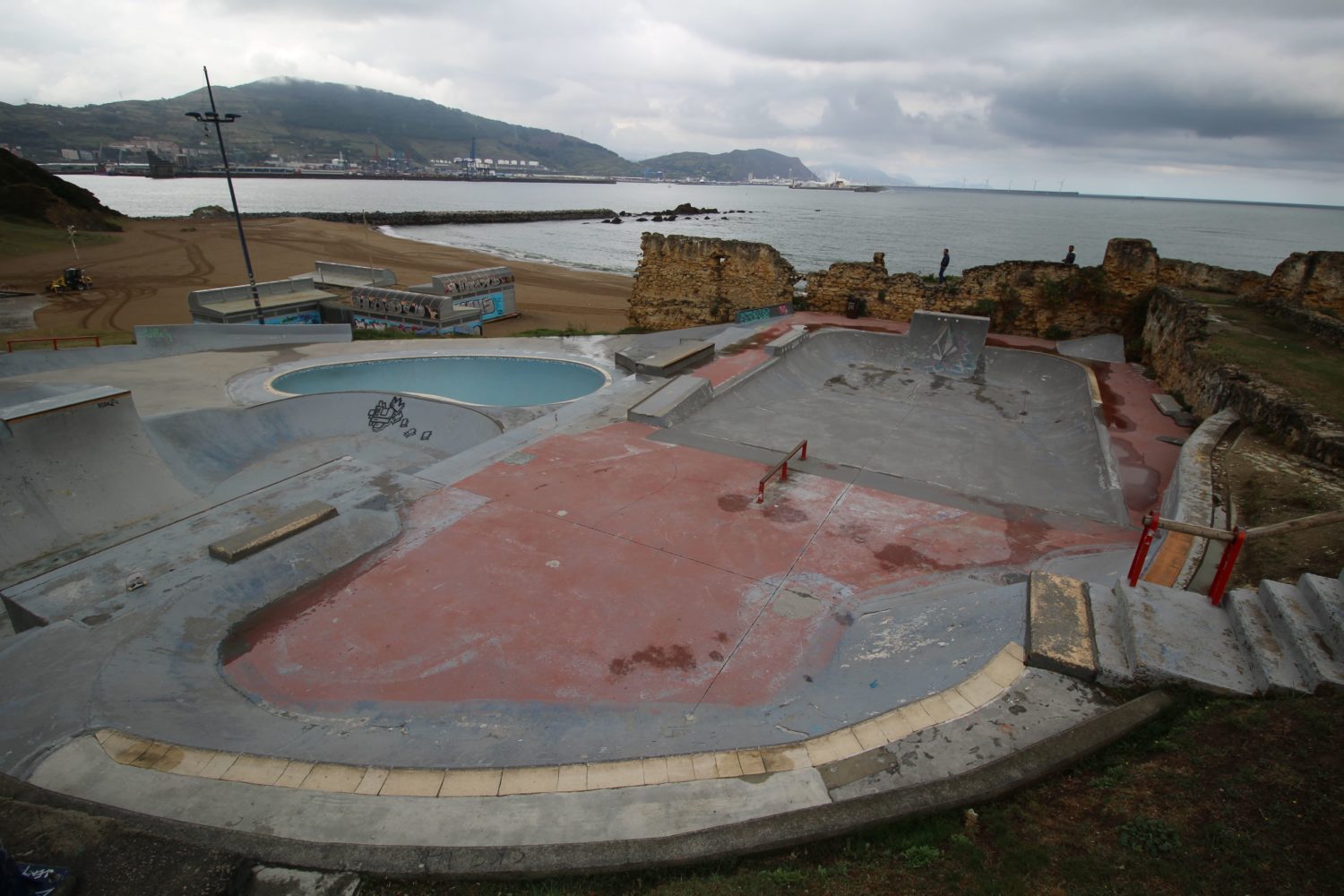 In the heart of Basque Country, where the Rioja flows endlessly through the lush green hills, there lies a special place for those who care to go searching. Situated between the foothills of the Pyrenees and the North Atlantic, the perfect location connects the vibrations of snow and surf just like the activity it was built for. The first skatepark in this region of Spain, La Kantera in Algorta is as beautifully intriguing as it is intimidating. Nestled in historic ruins on the edge of the cliffs, you can feel the magnetic energy of this locale pulsing immediately upon arrival.
If the natural beauty wasn't already enough, Europe's rich graffiti culture does not stop short at the park's edge but infuses sport and art together. In fact, the walls of this park are painted so frequently that you'd be hard pressed to find two pictures of it that look the same. The cost is free, however, those looking to test their bravado know this not unlike another of the area's popular sports, bullfighting, in that this a game where you pay to play.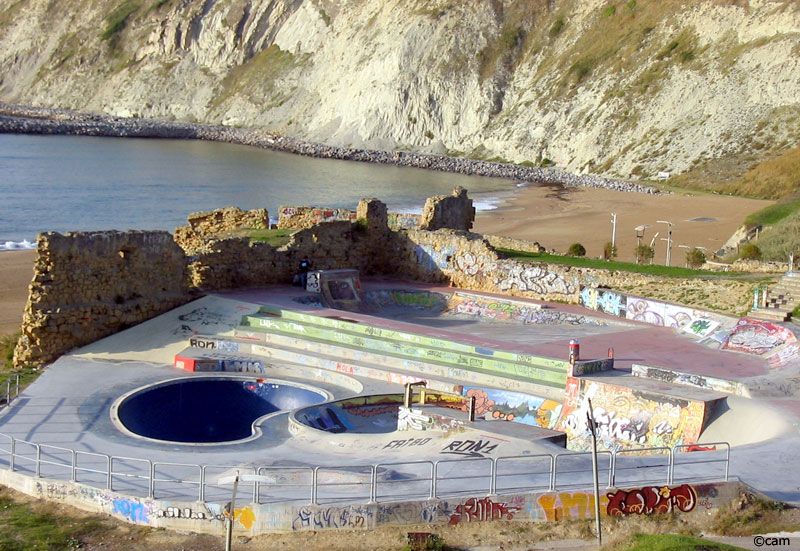 The park presents a handful of street features with a technical approach and abundant transition of varying difficulty. A 4-foot bowl with mellow roll-in and bending, downhill quarterpipe along the western edge are some of the most approachable of the intense terrain. A large bowl with more aggressive transition includes a daunting concrete halfpipe with a touch of over-vert. But it's the proper kidney pool that's the centerpiece of the aggressive park. Each year the pool draws an international crowd of chargers who put flesh and bone on the line for a 10,000 Euro prize at the La Kantera Invitational.
Like much of Spain, for true aficionados of skateboarding, this place is a must visit. If the aches from the slams of an aging body were directly translated into English, they'd say you'd be wise to make the trip sooner than later. Otherwise, they may just request to be drowned in red wine.