In 2001 Travis Rice exploded onto the snowboarding scene pulling off a jaw-dropping backside rodeo over a 117 ft gap at Snowboarder magazine's Superpark competition at Mammoth Moutain, CA. At only 18 years old and arriving at the competition without any sponsors, Rice was an unexpected fresh face for the snowboarding community, and he was instantly approached by both filmmakers and sponsors, launching his career as one of the most successful freestyle snowboarders of all time.
Rice was born and raised in Jackson Hole, WY, by his father, an avid skier who worked on the hill as a ski patroller. Since his debut at Mammoth Mountain, he has dominated numerous snowboarding competitions, scoring two golds, a silver, and a bronze at the Winter X Games from 2002 to 2007, a bronze at the TTR World Snowboard Tour in 2007, and over 30 grand slam titles. While Rice is consistently regarded as one of the top professional snowboarders in history, he has also played a profound role in shaping snow industry filmmaking, bringing recognition back into the beauty of man's interaction with nature, something that we can easily lose sight of in the competitive snow community today.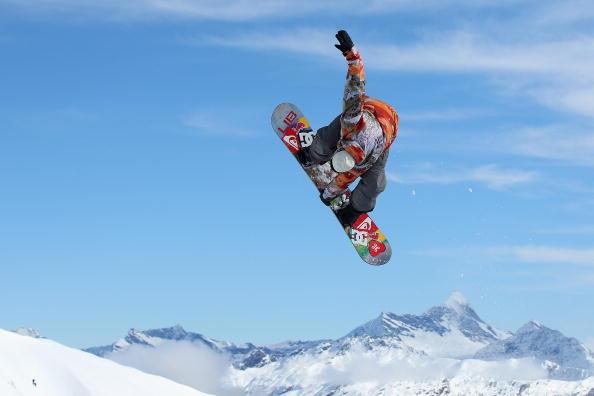 The first movie that Rice featured in was the production of Transcendence in 2001, a role he landed after shocking the world at Mammoth Mountain, and he has been involved both as an athlete and a producer in over 25 film productions since then. Some of Rice's most well-known works include First Descent, The Art of Flight, That's It, That's All, and The Fourth Phase, all of which are critically acclaimed productions. Rice's movies take the world by storm because he takes the awe and shock of aerial tricks usually reserved for controlled environments in parks or competition settings and introduces them to a remote mountain setting, where any dropped trick or slight miscalculation could mean a fatal tumble down a cliff face. Combining the stunning wilderness with the technical precision of Rice's snowboarding provides a refreshing reminder of the power of the mountain above all else.
In recent years Rice has continued producing world-renowned work and chasing even more inspiring experiences, like his attempt to capture the photo of a lifetime in Chile snowboarding during a solar eclipse, which while unsuccessful just encouraged him to keep searching for more incredible moments. 2019 was a big year for Rice as he worked on a new Teton Gravity release, Roadless, following his man-powered expedition through the Teton Wilderness with fellow snowboarders Bryan Iguchi and Jeremy Jones, and Dark Matter, a new collaboration with Quiksilver which he dropped a trailer for on December 4th.
Since the beginning of his career, Travis Rice has shown the world that he's more than just an athlete; he's an artist and a creator using the art of film to unite the technical precision of his craft with the wild and unpredictable conditions of the real world. We can't wait to see what's next for this snowboarding giant as he moves into 2020 and a whole new decade of next-level skills set in jaw-dropping locations.