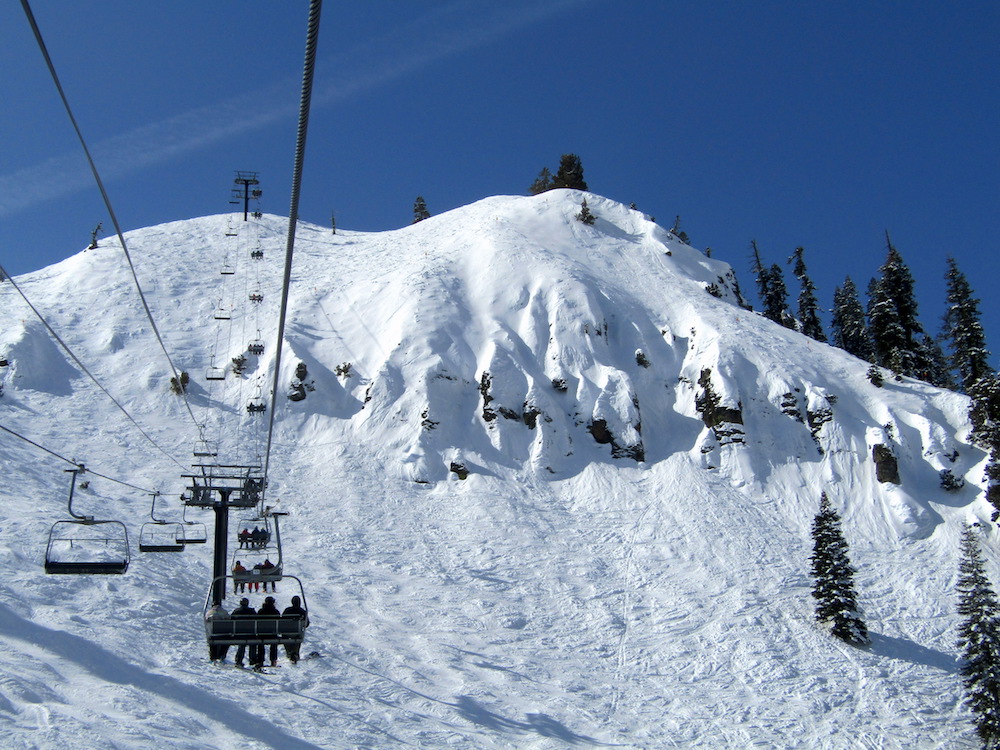 Back in early March when Squaw Valley, CA announced that they would be staying open right through until July 7th, the following details were given on their website:
Today, the same page on their website reads:
KT-22 will be open 8am-4pm, with an estimated closing date of May 12. However, we will keep it open past that date if it is still skiable!
BOOM! Let's hope that conditions remain skiable! Skiing off of the legendary KT-22 as long as possible is the stuff dreams are made of…
Voted best chairlift in North America, KT-22 is an expert's nirvana and an iconic chairlift—not just at Squaw Valley, but in the world of skiing and snowboarding. The zone is 2,000 vertical feet of steeps, chutes and cliffs, and hands-down the best expert terrain.
Related: Squaw Valley Operations Update: KT-22 Season Extended | It's The Latest The Lift Has EVER Been Open
In 2011 Squaw Valley kept KT-22 turning until May 8th, at that time the latest ever. Then in 2017, the lift was still turning past May 22nd. This season's May 12th and beyond will be the second latest ever. Let's see how close we can get to breaking that record…