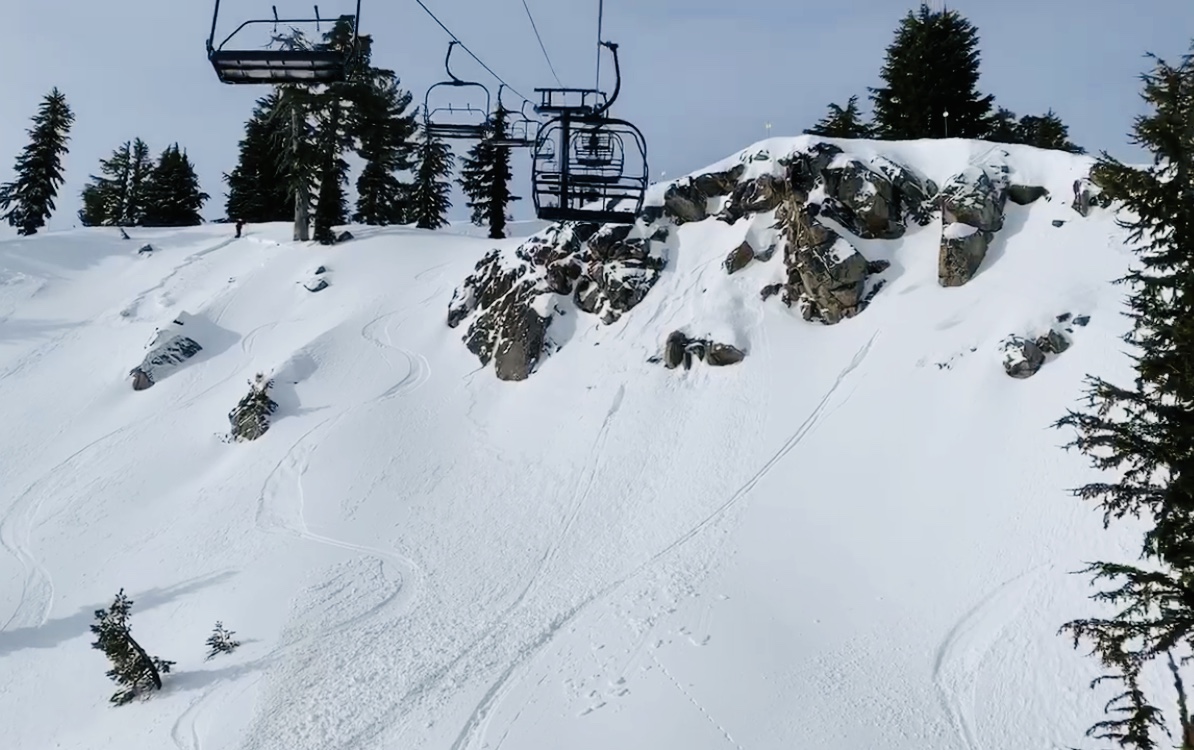 Report from January 8th, 2018
Squaw Valley & Alpine Meadows in Lake Tahoe, CA received over 50 inches of snow in the past 7 days. Heavy winds reaching gusts of over 140 MPH accompanied the storms causing lift and terrain closures throughout most of the weekend and early week. What started as heavy, heavy snow turned over to rain on the lower elevations Sunday evening creating some mixed snow conditions depending on elevation.
Wanna send it at Squaw Valley Alpine Meadows too? Get 50% off Squaw Valley / Alpine Meadows 3 of 4 Day Lift Tickets
Sunday morning started off fantastic with great powder skiing to be found all over lower mountain including KT22, Red Dog & Squaw Creek chairlifts. The upper mountain was closed due to high winds, low visibility and heavy avalanche control from the Patrol. About a foot of snow fell throughout the day giving the lower mountain terrain a much-needed refresh.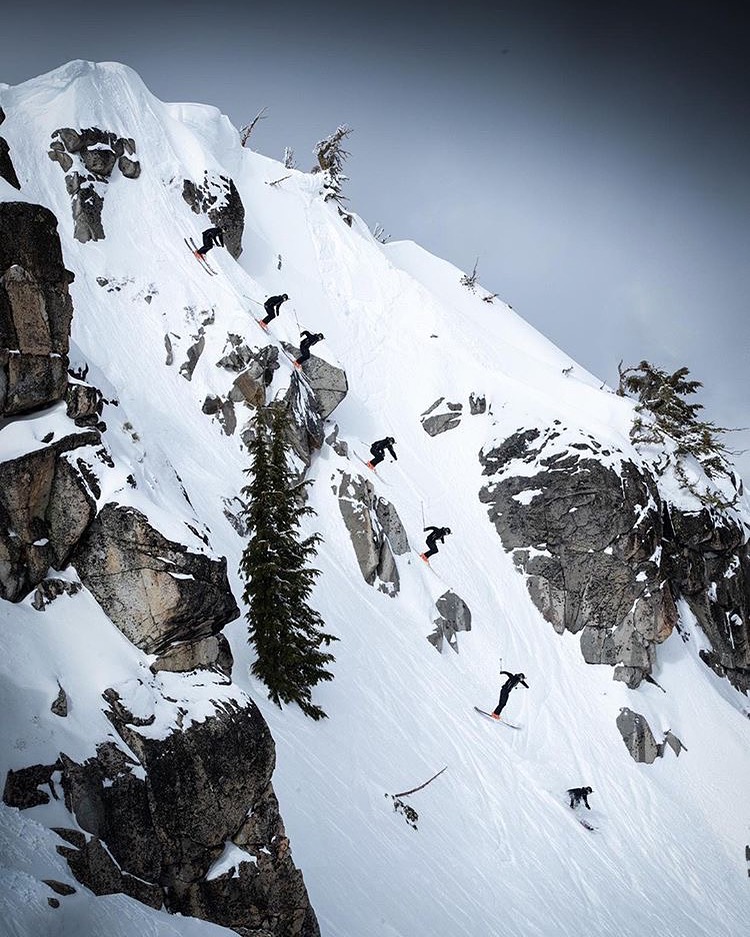 With rising snow levels and heavy winds, the powder was hard to find early Monday morning. Lower mountain lifts started running at 9 am with "groomed runs only" as a safety precaution as the Patrol worked hard to mitigate heavy avalanche potential.
After Sunday's light snowfall, Squaw Valley and Alpine Meadows received rain overnight creating a very unstable snowpack resulting in multiple slides all over the resort. 
By early afternoon the Summit Chair at Alpine along with Shirley Lake Chair at Squaw were open to the public. Only here in the higher elevations did skiers and riders find "the goods" as the rain had given the rest of the mountain a good beating.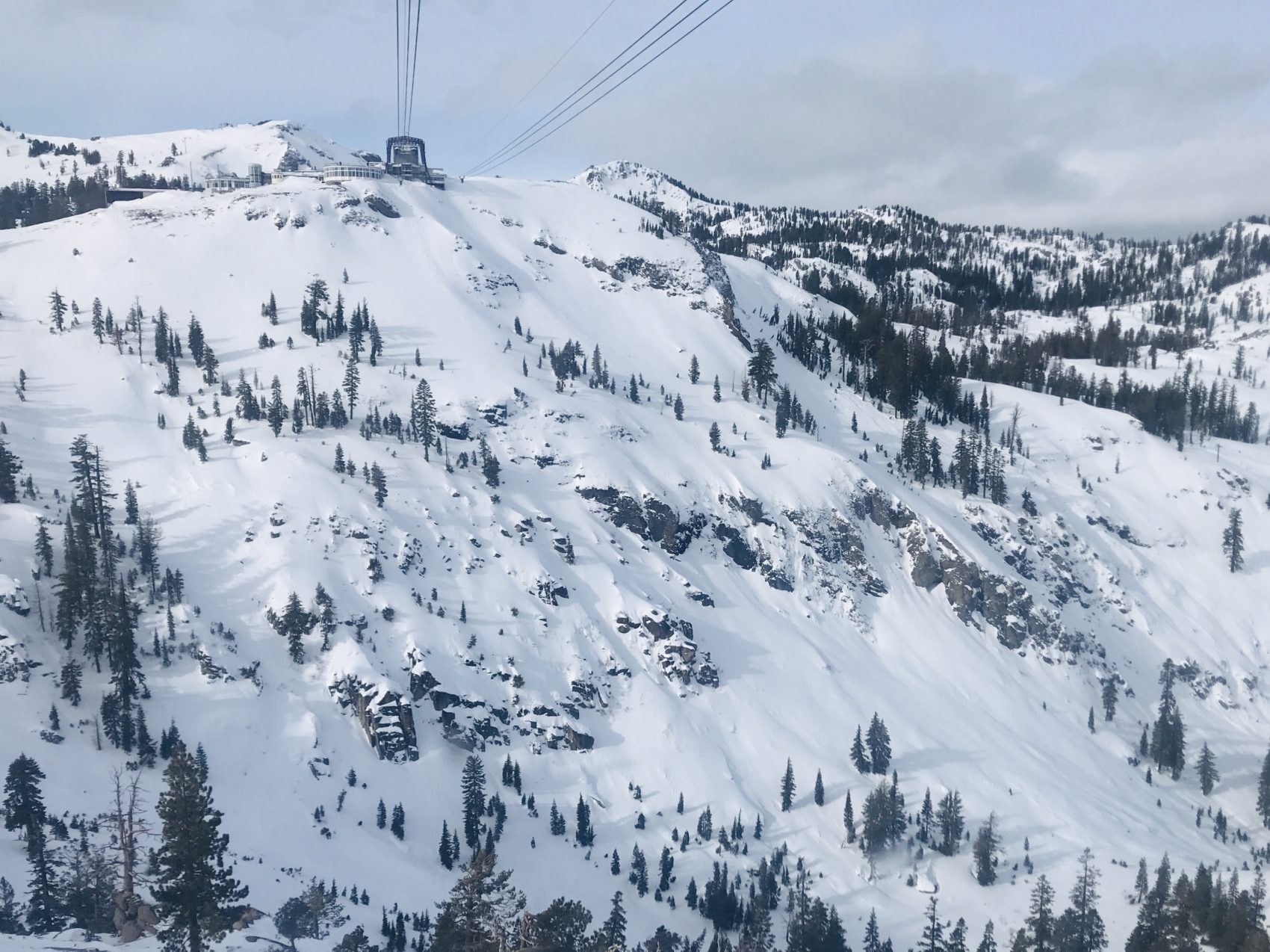 Tuesday was the day of the week. With vacationers finally gone from the big holiday week it seemed the entirety of North Lake Tahoe locals hit the slopes in search of the white gold. Squaw Patrol did a great job opening the Granite Chair and Granite Chief Peak very early in the morning along with Siberia Chair with access to Headwall via the reverse traverse. In high elevation areas protected from the wind, riders were able to score some powder.
Although the snow quality wasn't ideal, Squaw locals only needed enough to soften the landings to get the hucks going again. In true Squaw fashion famous lines like the kangaroo kicker and Plake Line (see Squallywood) were ticked off with nothing but 11's, no turns needed here.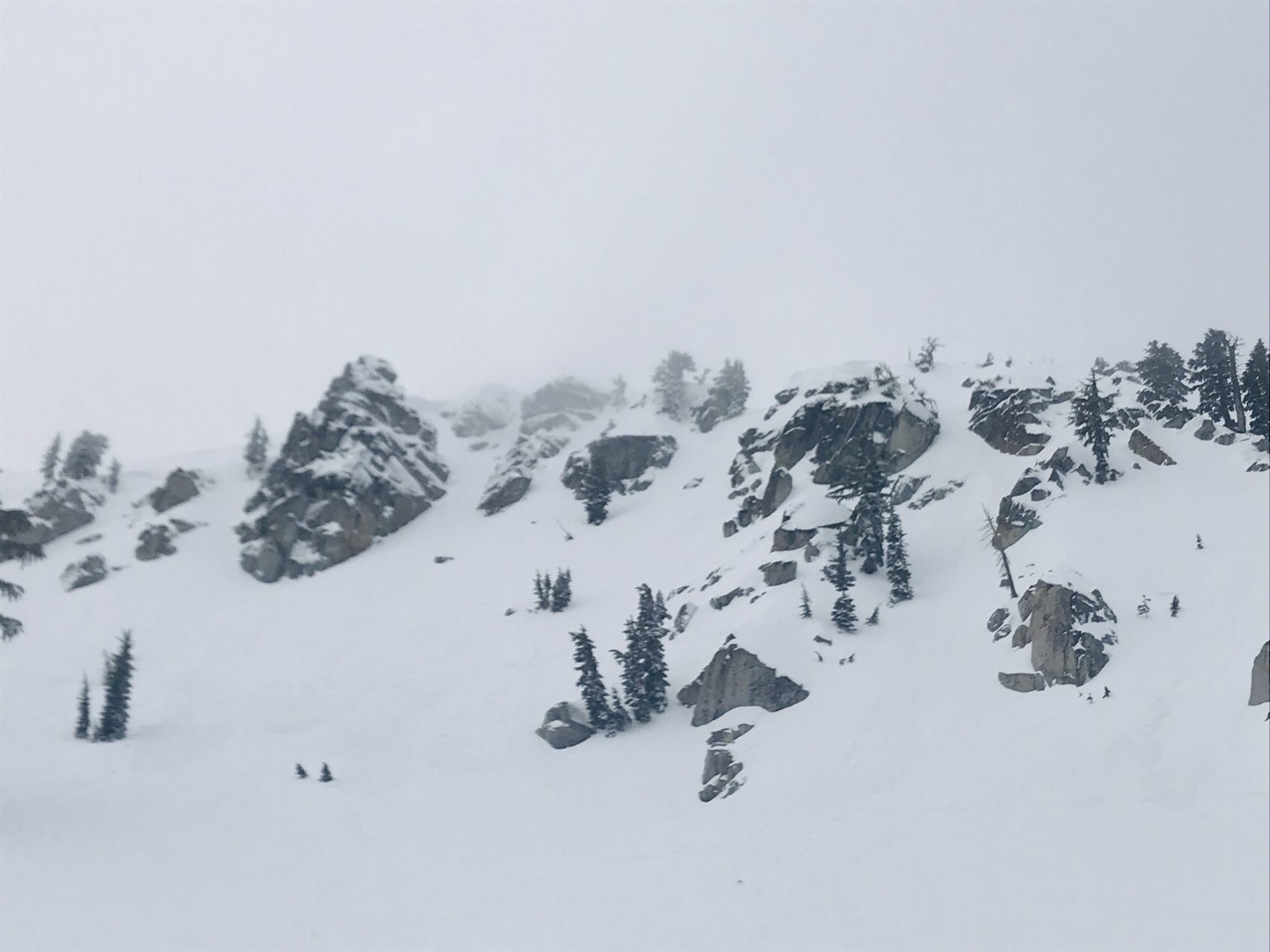 The weatherman is predicting another 4-10 inches of snowfall above 7000ft in the next two days for the resorts. This will be a much-needed refill to cover up some heavy avalanche debris and sticky snow caused by the rain on Sunday night. Thursday looks to be another big day here in North Lake Tahoe so get the big guns waxed up and your GoPro's charged because Squaw Valley Alpine Meadows is about to get sendy.
SNOW NUMBERS:
FORECAST:
Winter Weather Advisory
URGENT - WINTER WEATHER MESSAGE
National Weather Service Reno NV
221 AM PST Tue Jan 8 2019

Greater Lake Tahoe Area-
Including the cities of South Lake Tahoe, Truckee, Stateline,
and Incline Village

...WINTER WEATHER ADVISORY IN EFFECT FROM 1 AM TO 9 PM PST
WEDNESDAY...



* WHAT...Snow expected. 6 to 12 inches above 7000 feet and west of
  Highway 89. Up to 3 inches possible at lake level. Winds gusting
  as high as 90 mph along the crest. Hazardous boating conditions
  on Lake Tahoe with gusts up to 40 mph.



* WHERE...Greater Lake Tahoe Area.

* WHEN...From 1 AM to 9 PM PST Wednesday. Heaviest period of
  snowfall expected early Wednesday morning.

* ADDITIONAL DETAILS...Travel could be very difficult. The
  hazardous conditions could impact the morning or evening
  commute. Very strong winds could cause extensive tree damage.