Brought to you by Squaw Valley Alpine Meadows
Report from February 3, 2021
Today was a powder day at Squaw Valley, CA (5″ new snow overnight/12″ in past 24 hrs).
Today was the most fun I've had skiing all season.
We weren't sure what to expect so just to be safe, we showed up early and hoped KT-22 would be rad.
It was.
The snow was dense and wind-pressed and a bit punchy in spots but it was also fast, fun, and good for landing airs.
After a couple of runs on KT, we started to understand the dense snow and started going for it.
No one had skied the fingers as of 10am, so we braved up and went for the Main Air Double.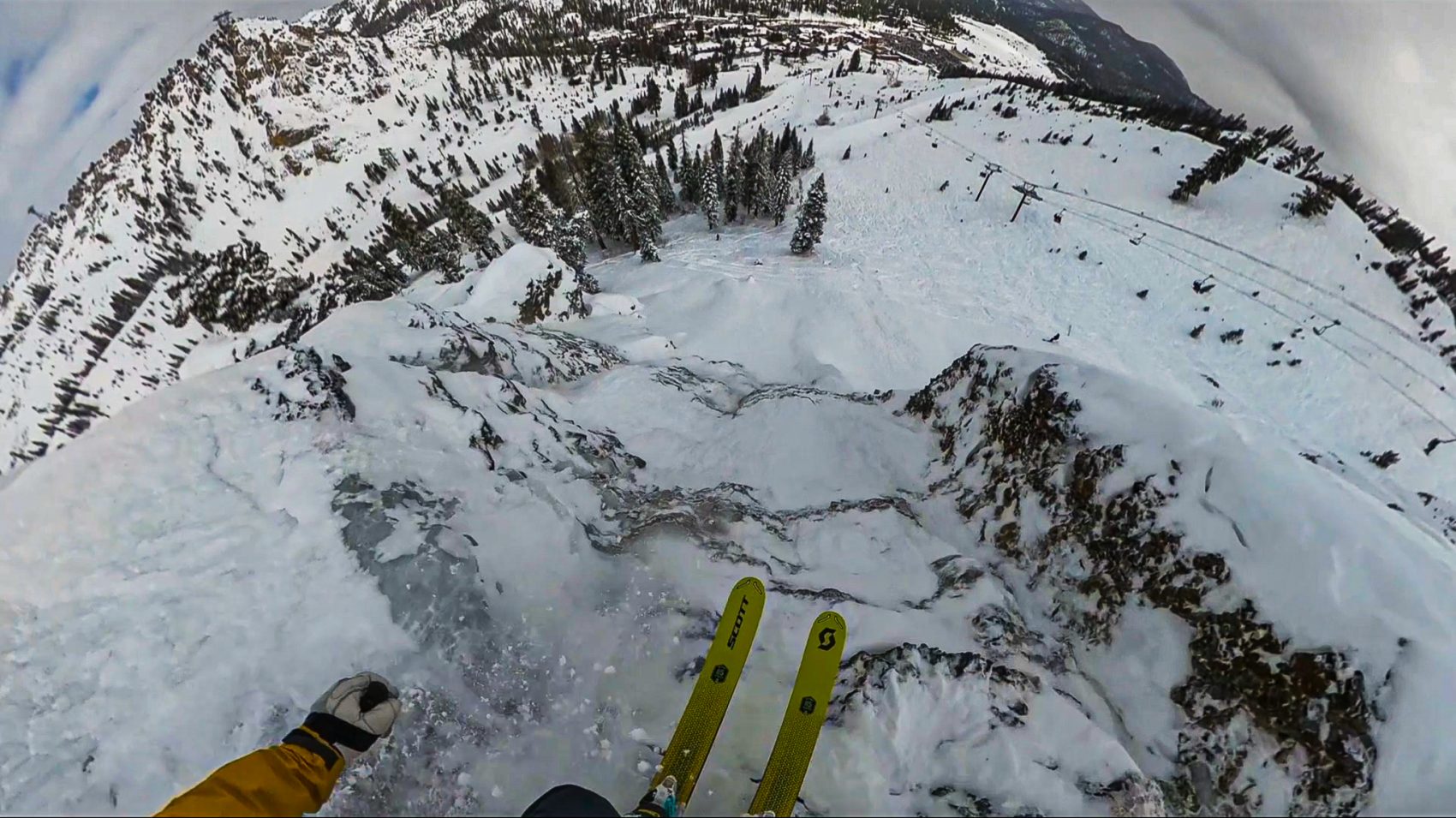 This is a favorite of mine, but today it was extra rowdy.
The last thing I said before dropping in was "I don't think we should do this…"
Looking down the Main Air Double, it felt like there was nothing but rock and ice below us.
It was tricky and a bit buck wild but it worked and we were stoked.
Screaming stoked.
Next run, The Box.
I likely haven't skied The Box for 10-years…
It was my very first run in The Fingers way back in 2003.
It was fast and the exit air felt big to flat but fun.
Next run, Banana.
Bevan and Alex and I decided to to run a train down it and it was exciting, but Bevan's twin tips shot snow up in the air making it really hard for me to see exactly where I was going…
Not gonna do that again, but again, it worked.
After 3 consecutive runs in The Fingers, we were satisfied.
Chute 75 skied great all day and seemed to get better with age.
The vast majority of people left KT-22 for the allures of the upper mountain, but we stayed on KT all day.
We even rode a few laps on the Olympic Lady chair.
No lines on Oly Lady at all.
Short lines on KT all day.
Today was one of those Squaw days you dream of:  no lift lines, good snow, empty Fingers, backflip kickers, great friends, tons of options, no breaks.
Snow Numbers:
Forecast:
Photos: