Report from January 15th, 2019
The large storm that NOAA is forecasting to drop 34-78″ of snow hit Squaw Valley, CA today.
I showed up at 2pm.
It was snowing about an inch per hour.
Every run was deeper than the last up on Granite Chief.
We took our last run down Broken Arrow and it was pretty deep in spots.
We were definitely hitting the bottom most everywhere we skied and the bottom was more severe down low.
Squaw reported 11″ of snow during the day today.
There is about 18″ of snow on my railing at the base of Squaw as I write this at 10:24pm.
Highway 80 is currently closed in both directions due to snow.
    TRAFFIC IS BEING HELD FROM TRUCKEE (NEVADA CO) TO THE NEVADA STATE LINE 
- DUE TO SNOW. - Caltrans today at 10:30pm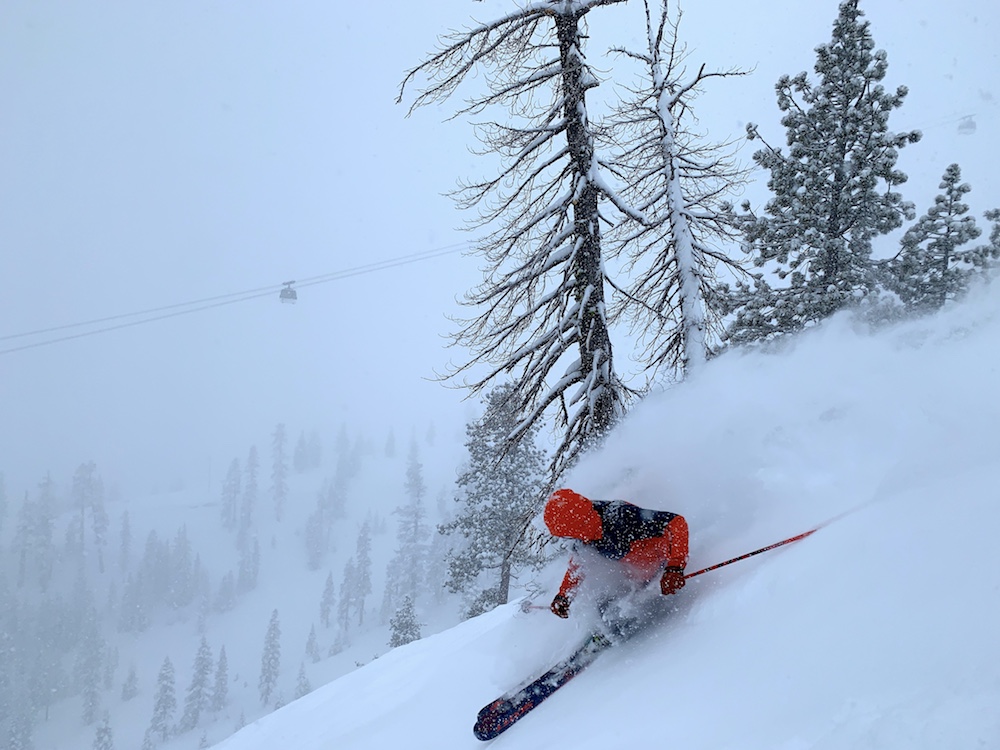 A Blizzard Warning is in effect.
At 2:14 pm PST today, NOAA upgraded the large storm headed to California.
The Winter Storm Advisories and Winter Storm Watches that were in place this morning have been upgraded to Blizzard Warnings and Winter Storm Warnings.
NOAA is advising people to stay in their homes and not even go for a walk.
Even a short walk could be deadly if you become disoriented. – NOAA Reno, NV today
This is only the 5th Blizzard Warning that has been issued in the Sierra Nevada since 2008.
This is only the 5th Blizzard Warning from our office since 2008. They are saved for only the most serious situations. Stay home, stay safe! – NOAA Reno, NV today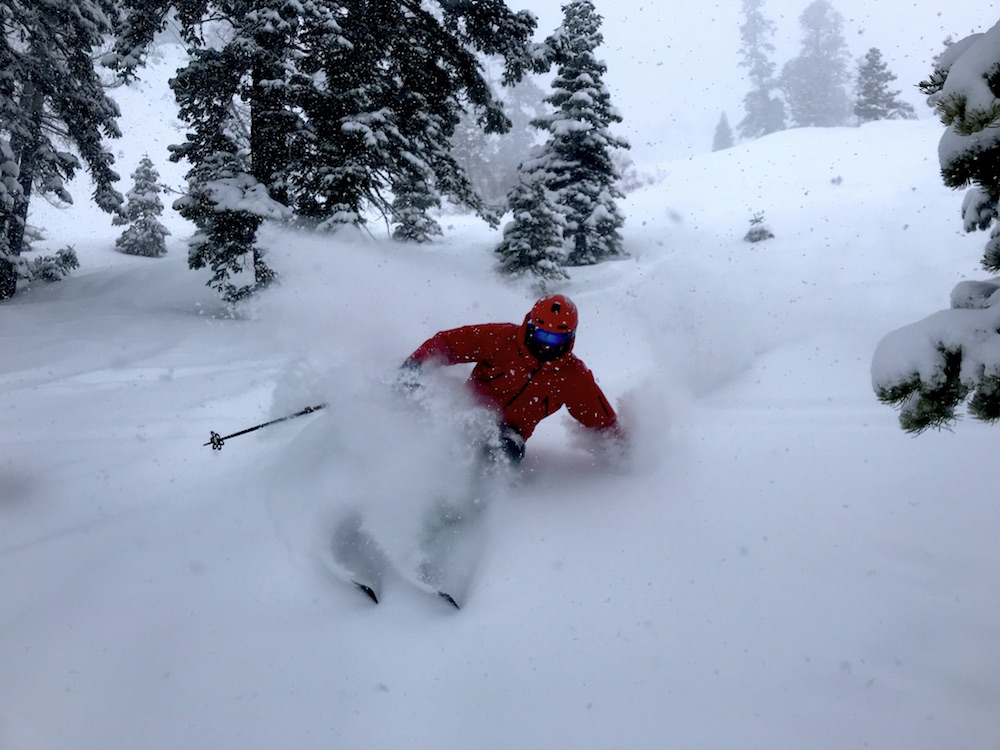 FORECAST:

PHOTOS: