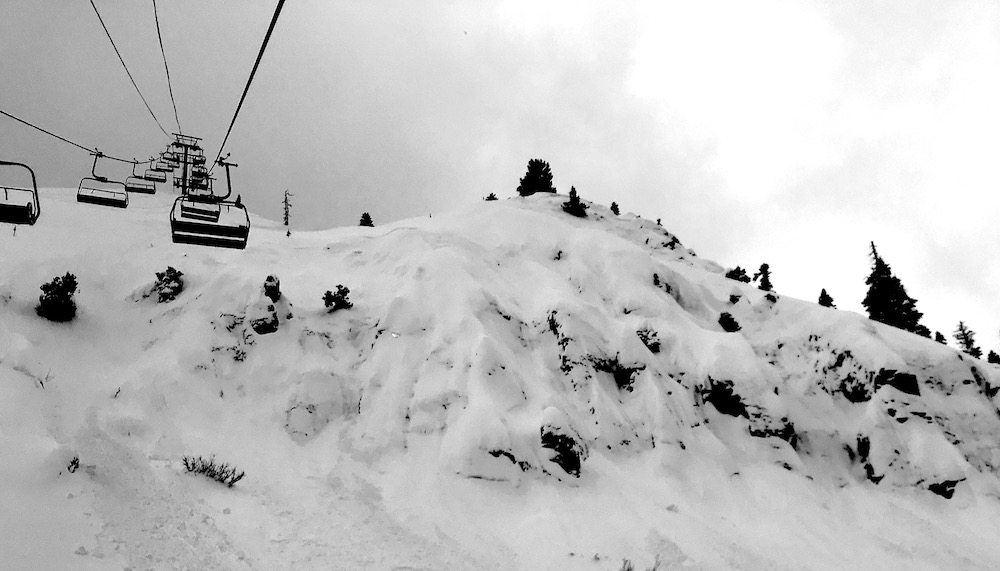 We got to Squaw early and lined up for KT-22 today.
Squaw was reporting 22-29″ of new snow in the past 24 hours.
KT opened late at about 11 am due to high avalanche danger and copious new snow.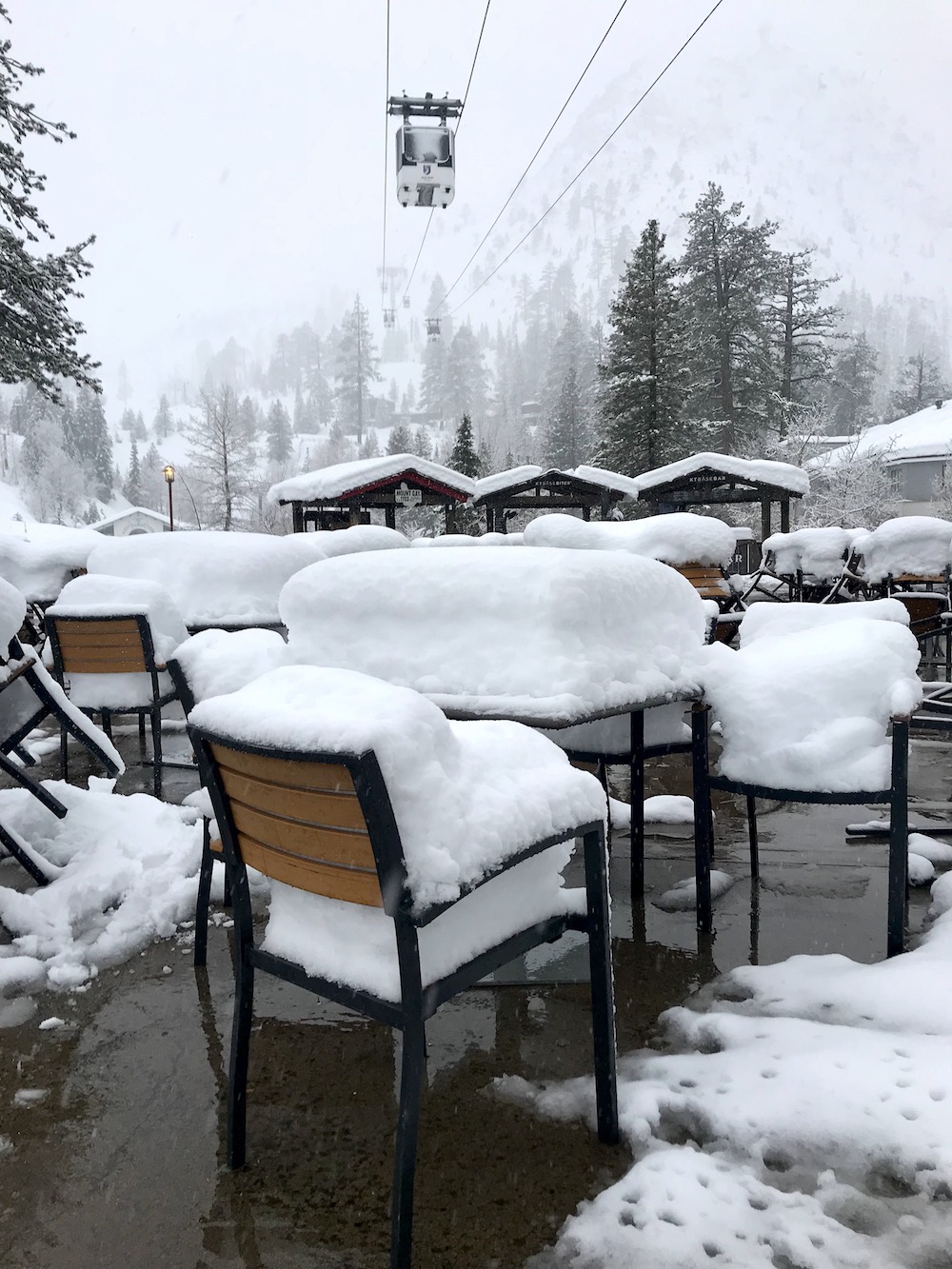 The snow came in dry yesterday, then switched to very wet snow last night at about 8 pm.
The snow on KT-22 was wet and heavy and funky.
I was on the first chair of KT-22 today and I skied one run in the funky snow and decided to go home.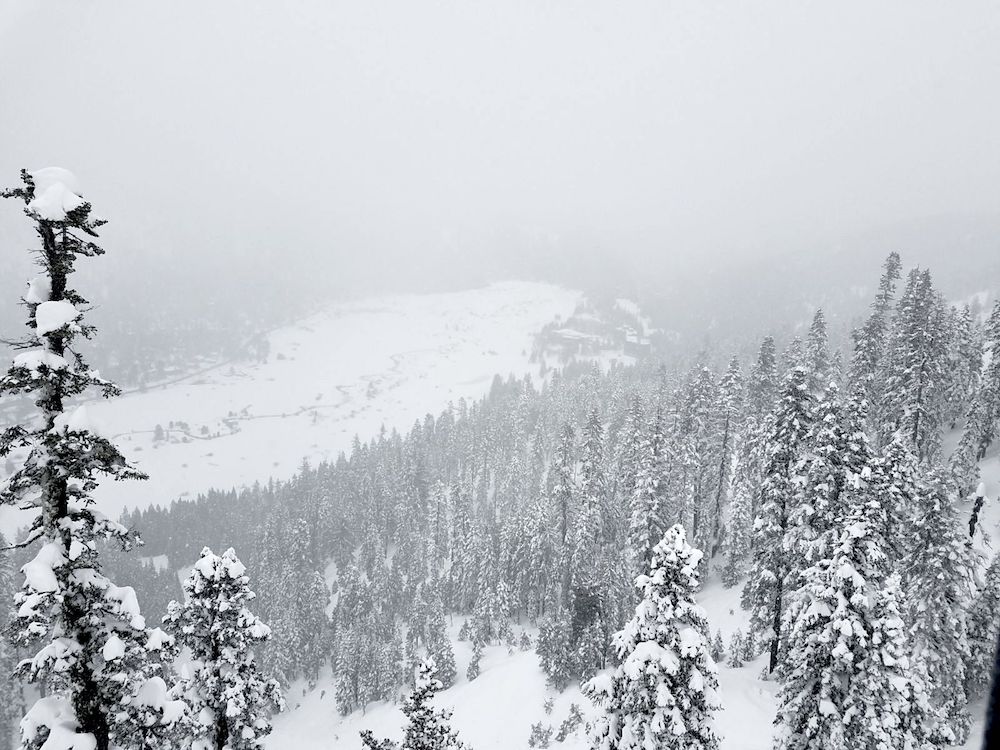 The falling snow today at the base was very wet – damn near rain.
The forecast is calling for 24-72″ of snow tonight and tomorrow.
Above 7000 feet, it`s still
party time with 2.5 to 5 inches (heaviest crest) of liquid
bringing an anticipated 2 to 6 feet of snow. - NOAA Reno, NV today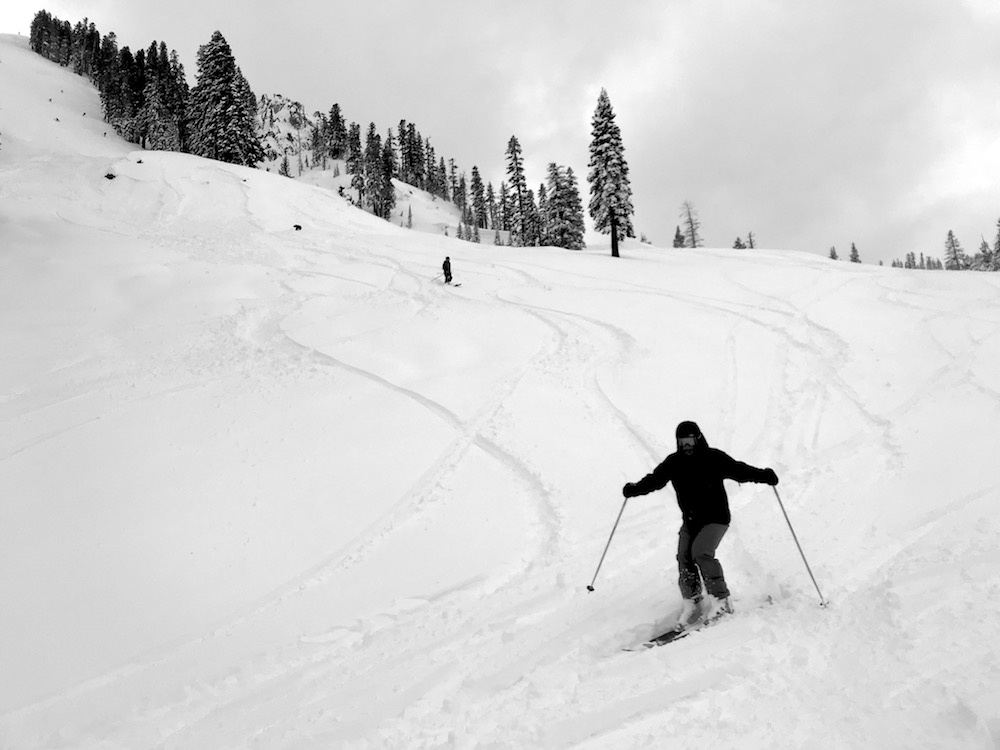 What we'll need to keep our eyes on are the snow levels as they are forecast to fluctuate and potentially rise above lake level for some time next 48 hours.
As of this writing (4pm) it is raining at the base of Squaw Valley.
Snow levels are still expected to rise above Tahoe area valley
floors this afternoon and evening; however, there is a large enough
chance that wet-bulbing and heavy precip rates will overcome warm
air advection by later in the evening. - NOAA Reno, NV today
Squaw has been crazy fun lately and it will be again soon once we dry things out a touch.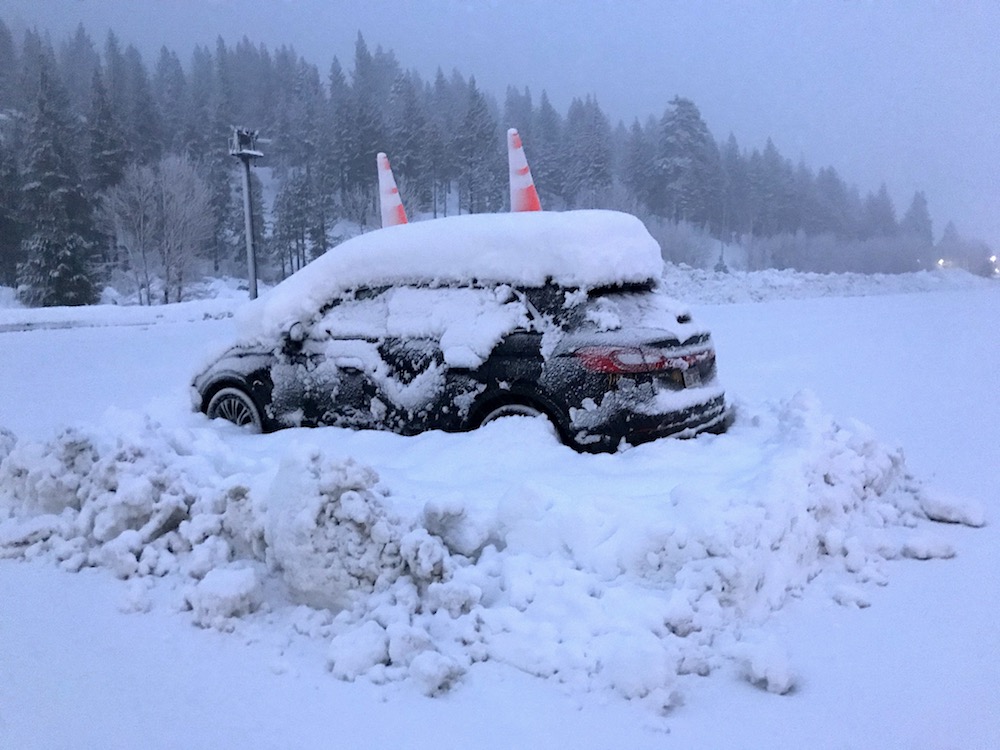 SNOW NUMBERS:
FORECAST: