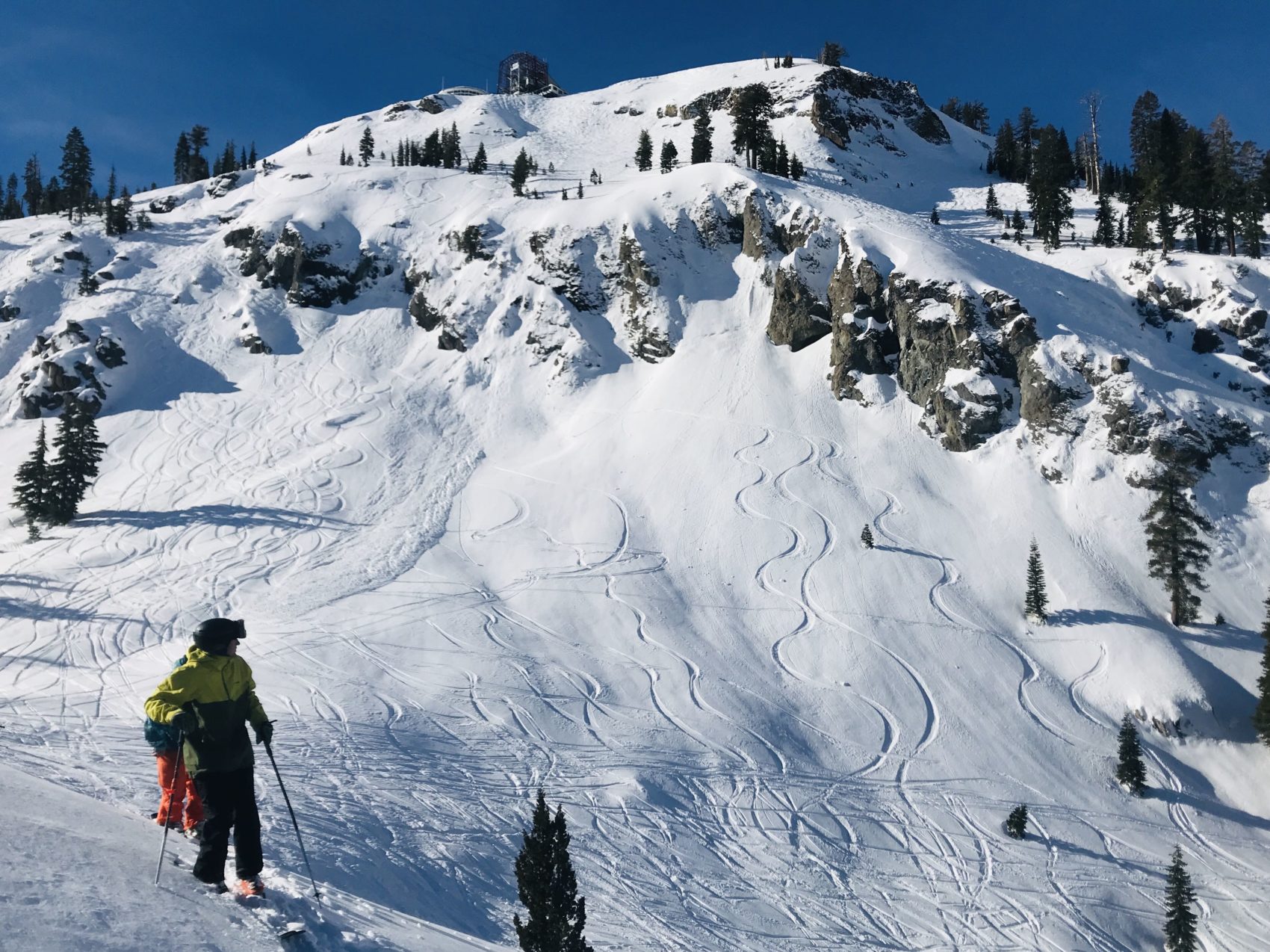 Report from January 25th, 2019
Squaw Valley Alpine Meadows has received enough snow in January to open the classic Silverado Canyon zone today. The Silverado Chair can spend many seasons unopened due to low snow levels in its lower elevations but with the over average snowfall this January, Squaw Valley was able to open the historic terrain.
Littered with cliffs, spines, steep gullies and open powder fields Silverado Canyon holds some of the most difficult and iconic terrain at Squaw Valley. This zone has been used for the FWT and FWQ competition venue many times. Nowhere can you find such big mountain terrain so close to a chairlift than at Squaw's Silverado.
Expectations for snow quality weren't high with the heavy sun and heat it so it took everyone by surprise when we found great snow all over. Fantastic quality turns above and below the China Wall, Frog's and Toad's, Kimos Paw and directly under the chairlift allowed for some great lines and hucks to be made.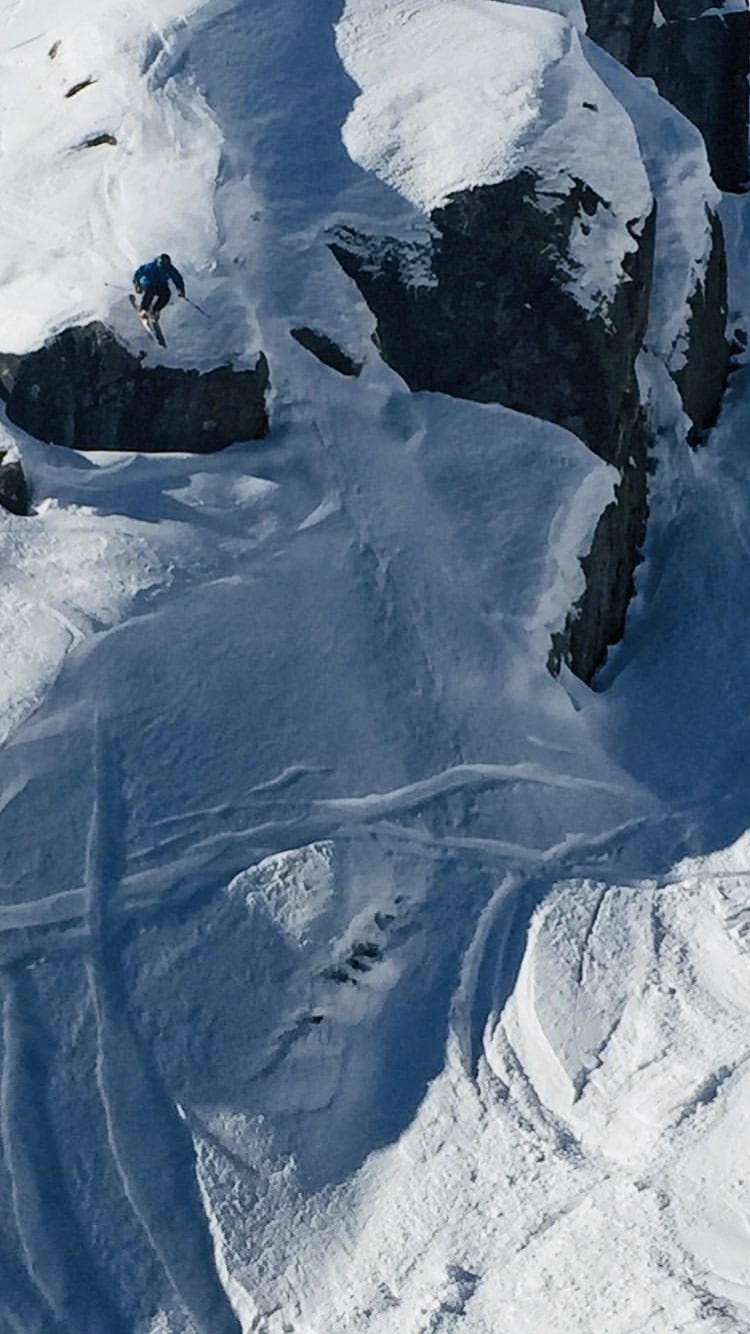 Squaw Valley held a contest this morning where the first 25 skiers to arrive at the Silverado Chairlift received free Squaw Alpine beanies. Locals started to line up at the Tram and Funitel buildings early with a mission for powder and possibly one of those beanies.
At the center stage of Silverado Canyon lies the exposed and challenging China Wall. Many riders made their way into the area of No Return and came out the other side with some smiles and some broken skis. The Ice Fall, The Swell, The Spigot and Frog's & Toads all saw tracks in the first hour.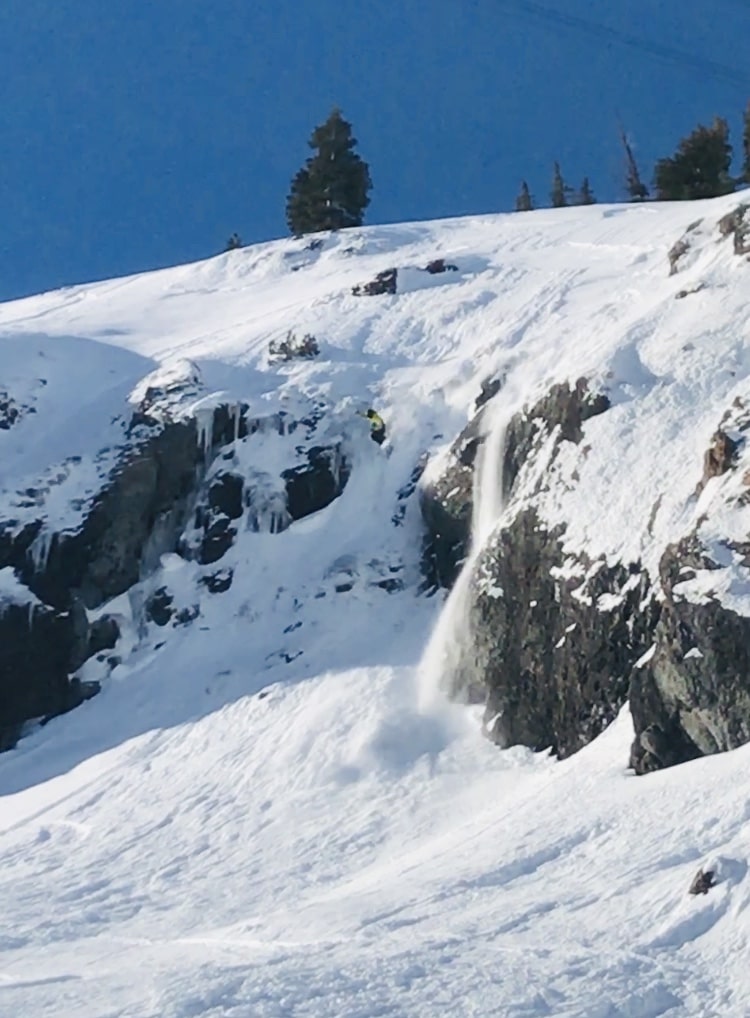 The Tram building held enough snow for the classic launch from its roof. Just make sure to bring in enough speed to clear the traverse tracks below.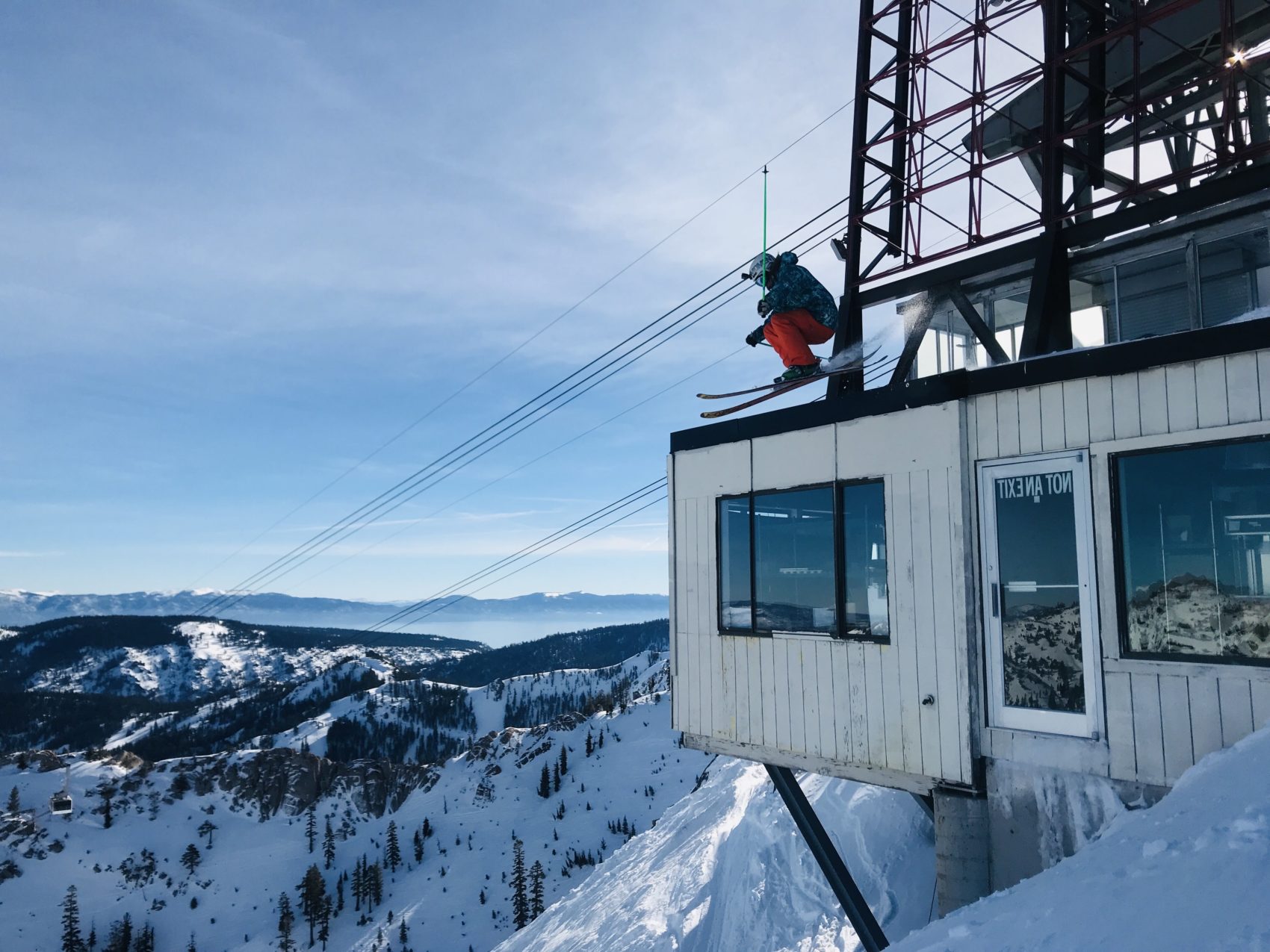 One of the best things about today was the absence of a ridiculously long lift line. The 10-12 minute on average wait was great where typically on opening day you could see a wait of over 30 minutes. Lot's of locals ripping after a long and busy MLK weekend.
The forecast shows dry and warm weather for the remainder of January with the possibility of storms returning in early February. There won't be much quality powder left after this weekends crowds and high heat so get into Silverado soon.
FORECAST:
SNOW NUMBERS:
MORE PHOTOS FROM SILVERADO OPENING DAY: