Brought to you by Squaw Valley Alpine Meadows
Report from February 19, 2021
At the base of Squaw Valley it was raining, snowing, and then a mix of both at times this afternoon.
We loaded the Funitel to see if conditions were better at the higher elevations.
The upper mountain was colder, it was snowing sideways and the wind was howling in from the West as the next storm arrived. 
We skied into Shirley Canyon below the high cliffs to try and stay out of the wind.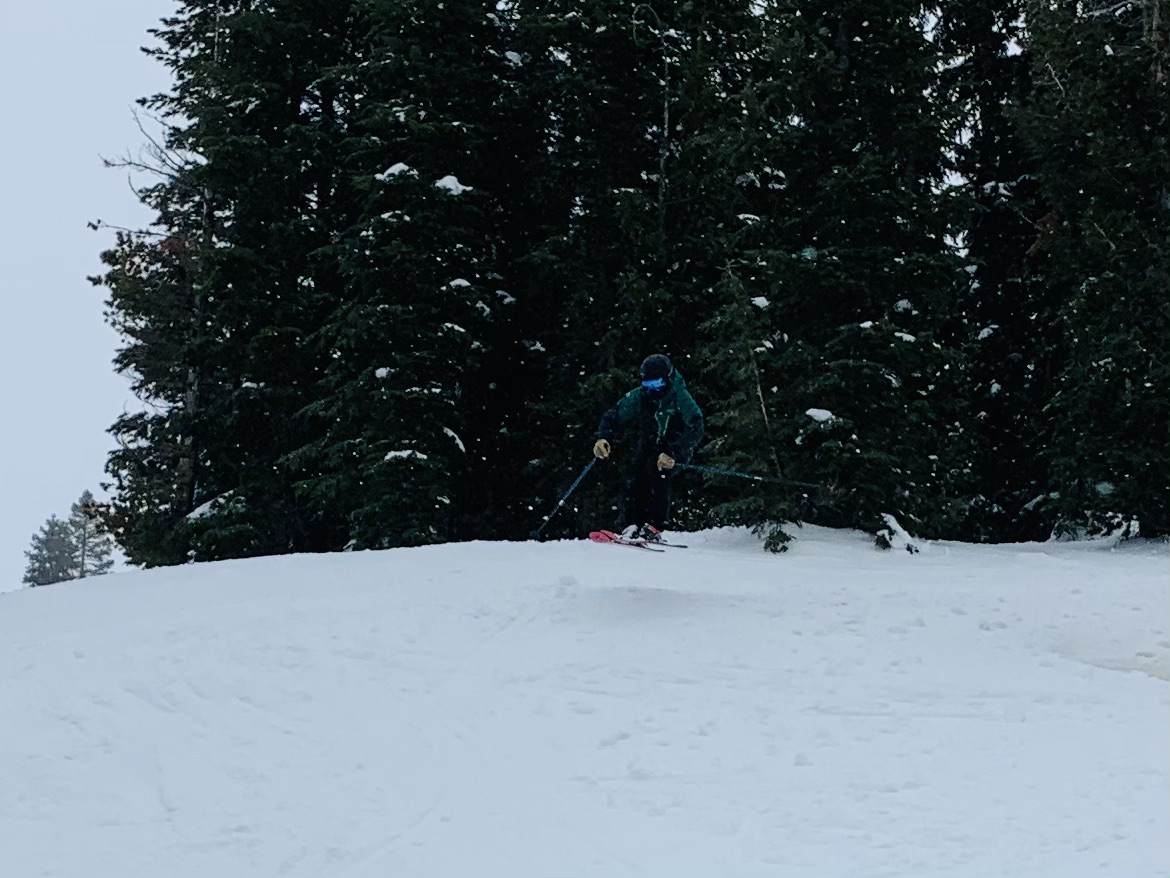 The temperatures dipped and the wind intensified as the cold front arrived. 
About 1″ of snow fell today with 2-4″ expected overnight.
Gulleys and bowls skied well where the wind had deposited snow and graupel.
Headwall was closed today but should be great after a refresh on Saturday morning. 
There is great coverage on the upper mountain and lots more terrain expected to be open this weekend. 
The forecast calls for 2-4″ of snow tonight and better weather into the weekend.
Snow Numbers:
Forecast:
Photos: