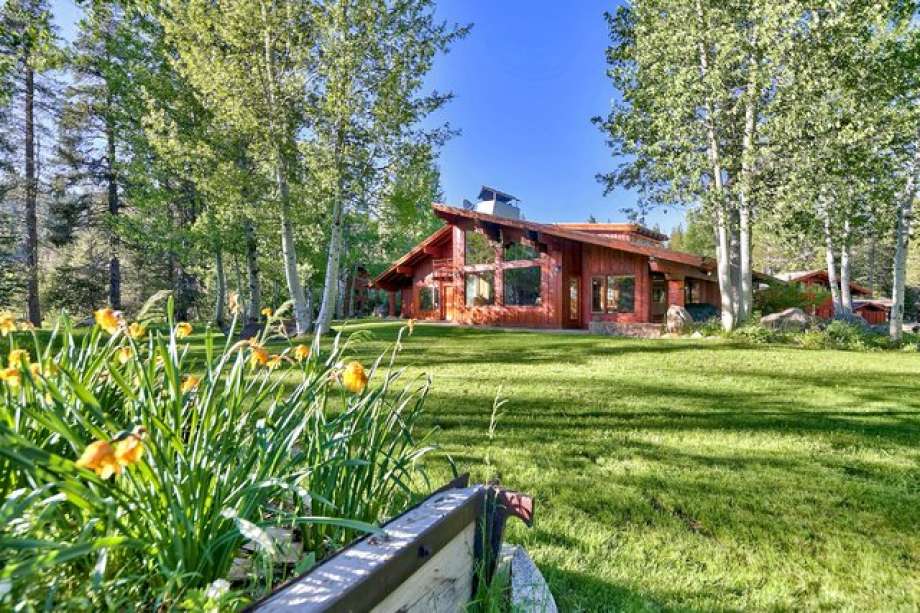 The descendants of the late Squaw Valley, CA ski resort founders Wayne and Sandy Poulsen are selling their family's homestead for $15 million, reports SFGate. The eight children of the avid skiers who helped launch a world-class resort in the Tahoe Basin that went on to host the Winter Olympics in 1960 are ready to sell off the last large parcel of land in Squaw Valley and their family home.
The hand-crafted lodge at 325 Squaw Valley Road sits among nearly 30-acres of aspen and pine groves and a wide-open meadow near the entrance to the ski resort. The home feels remote and secluded, but it's a less-than-10-minute walk to the ski lifts and the Village at Squaw Valley.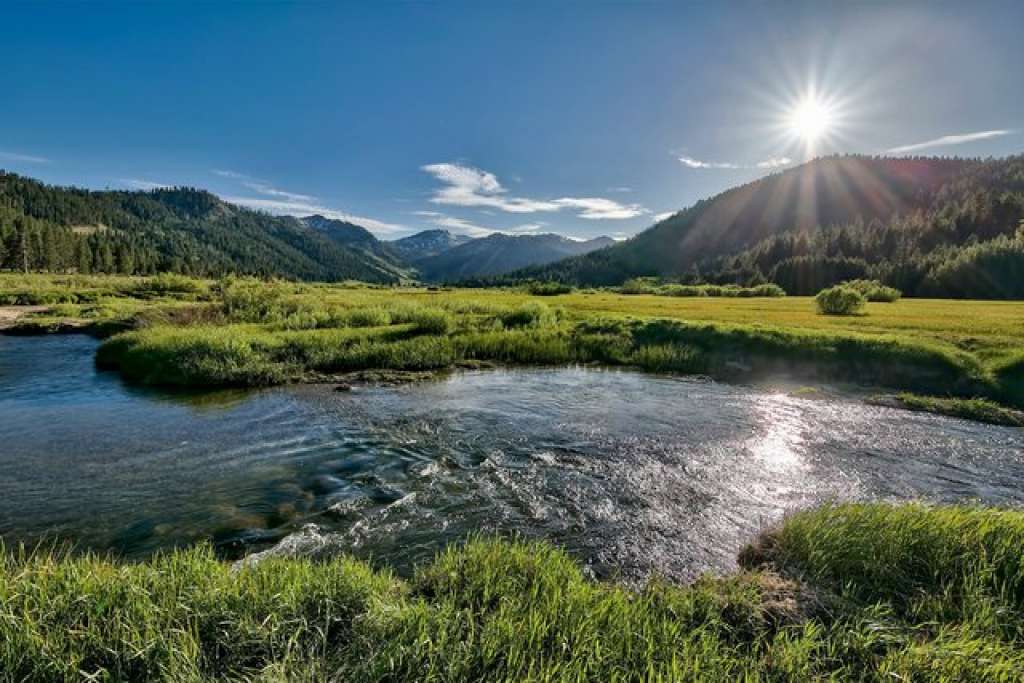 The 5,435-square-foot historic home with four bedrooms and four and a half bathrooms has breathtaking views from two-story windows in the living room. Designed by Wayne's son and built in 1976, it has the feel of a classic European chalet you'd expect to find in the Swiss Alps with stone fireplaces, wood paneling, massive clear-heart redwood beams, and wrought iron accents.
"My folks were great appreciators of mountain architecture," says Wayne Jr., who has worked as an architect for more than 40 years. "They traveled a lot in Europe and in Norway."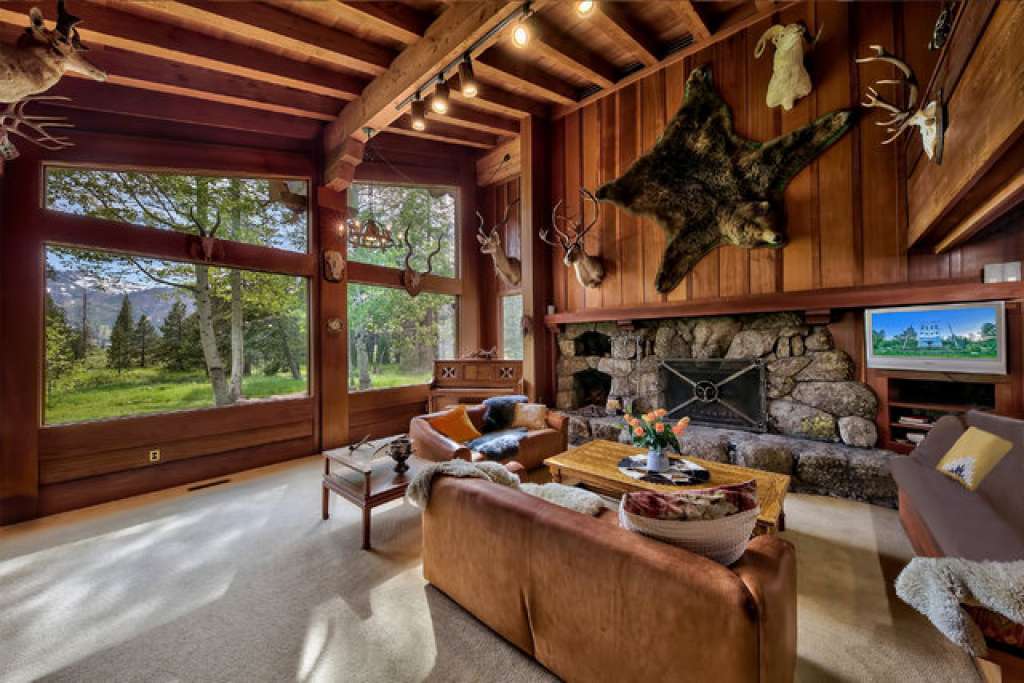 The land has been in the family since Wayne and Sandy first purchased it in 1946 and is now owned by their eight children. Wayne Jr., says when his family first moved to the Tahoe Basin, he was about two years old and there was no electricity in the valley.
"The Washoe Indians were still camped at the base of the valley," he says. "They would use the willows there to weave their baskets."
Two years later, Wayne Sr., partnered with Harvard graduate and lawyer Alex Cushing and investor Laurance Rockefeller to build Squaw Valley ski resort.
Squaw Valley Alpine Meadows, CA is just 1 of 37 iconic destinations available on the Ikon Pass.