Couples can get married or renew their vows at the picturesque High Camp Upper Observation Deck, with panoramic views of Lake Tahoe and the Sierra Nevada
A laid-back gathering in the Terrace Bar & Restaurant will follow the ceremony
With its rich legacy and stunning views of Lake Tahoe, High Camp at Squaw Valley, CA is the perfect place for skiers, riders and lovers of the outdoors to tie the knot. In 2020, Squaw Valley Alpine Meadows will be debuting a new experience for couples—a collective Leap Day mountaintop wedding called the "Leap of Love."
On February 29, 2020, Squaw Valley Alpine Meadows will invite couples to board the Aerial Tram and be whisked away to 8,200 feet and a new life of wedded bliss. After a 30-minute ceremony, couples will pose for a Leap of Love photoshoot before joining their guests and fellow newlyweds in the newly-renovated Terrace Bar & Restaurant for a laid-back gathering with light appetizers, beer, sparkling wine, and non-alcoholic drinks, and, of course, wedding cake. The backdrop for the reception is one of the grandest in the Tahoe area, featuring a semicircular wall of windows with sweeping views of Lake Tahoe and the snow-capped Sierra Nevada. After the reception, couples and guests are invited to ski and snowboard all together the 3.2 miles down to the Village at Squaw Valley to continue celebrating their wedding day.
The wedding will be limited to 50 couples and will be officiated by Meredith Richmond, a local wedding officiant well known for her care in crafting unique, heartfelt, spiritual ceremonies for her clients. She has officiated weddings in four states, and as a Tahoe native, has a deep reverence for the wild beauty of the region's natural surroundings—like the high-alpine setting of the Leap of Love wedding.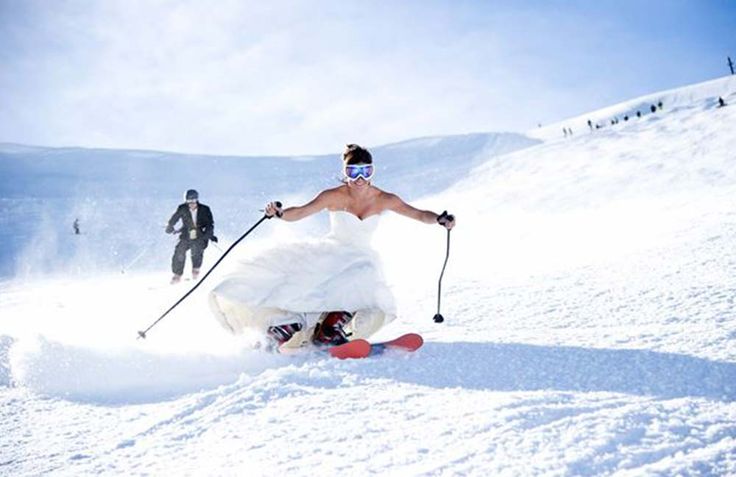 Registration for each couple will be $229.20, a numeric reflection of the unique Leap Day date. Registration will include lift tickets for the couple, the wedding ceremony, one underground parking pass for the day, a commemorative photo frame, gift bag, and light reception. Couples who are getting married are required to obtain a valid California marriage license and bring it with them to the ceremony. Each couple can bring up to four guests to join in the ceremony and reception celebrations, with special pricing for guests who are skiing, sightseeing or are season pass holders. The wedding will be held outdoors, and will not be rescheduled due to inclement weather conditions. The venue will be relocated if High Camp access is not possible.
For more information and to register, visit the Leap of Love website.