The statewide Sierra snowpack in California is currently sitting at 162% of average.
The northern portion of the state is set up the best, with a snowpack of 169% of average.
"The state of the California snow pack is very good this year! Across the Sierra the water content is 162% of normal for this date. Data from DWR/CDEC California Cooperative Snow Surveys"

– NOAA Sacramento, CA
If you're looking to take some late season turns, there's no better place to be, as a few resort are planning to remain open through the 4th of July.
Relatively cool temperatures and frequent snowfall has snowpacks across the state sitting pretty currently.
Secure your Ikon Pass today, so you don't miss out on conditions like these next season.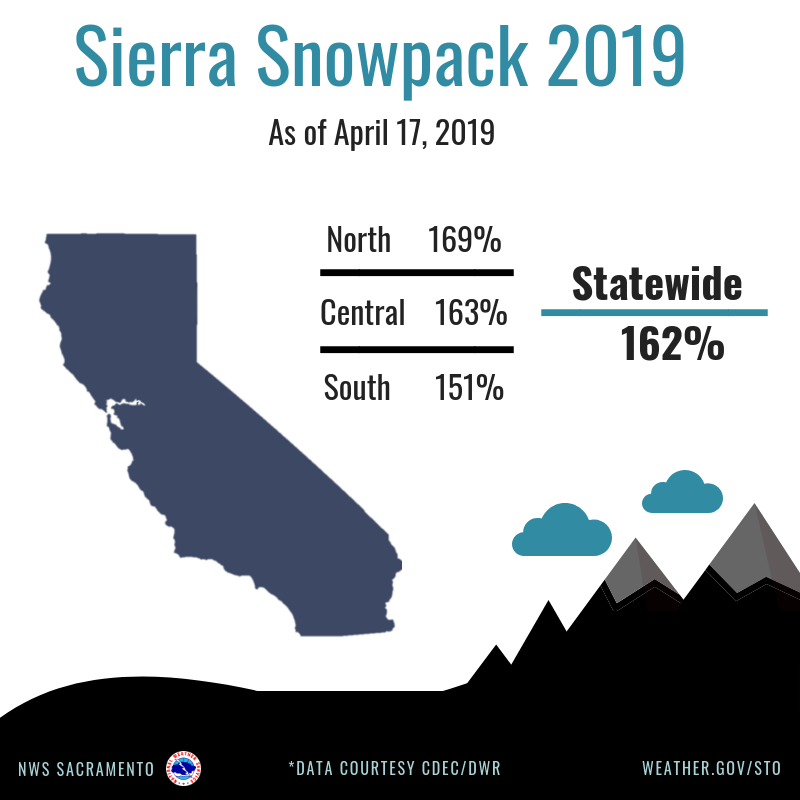 Sierra Snowpack 2019:
**As of April 17th, 2019**
North: 

169%
Central: 

163%
South: 

151%
Statewide: 

162%