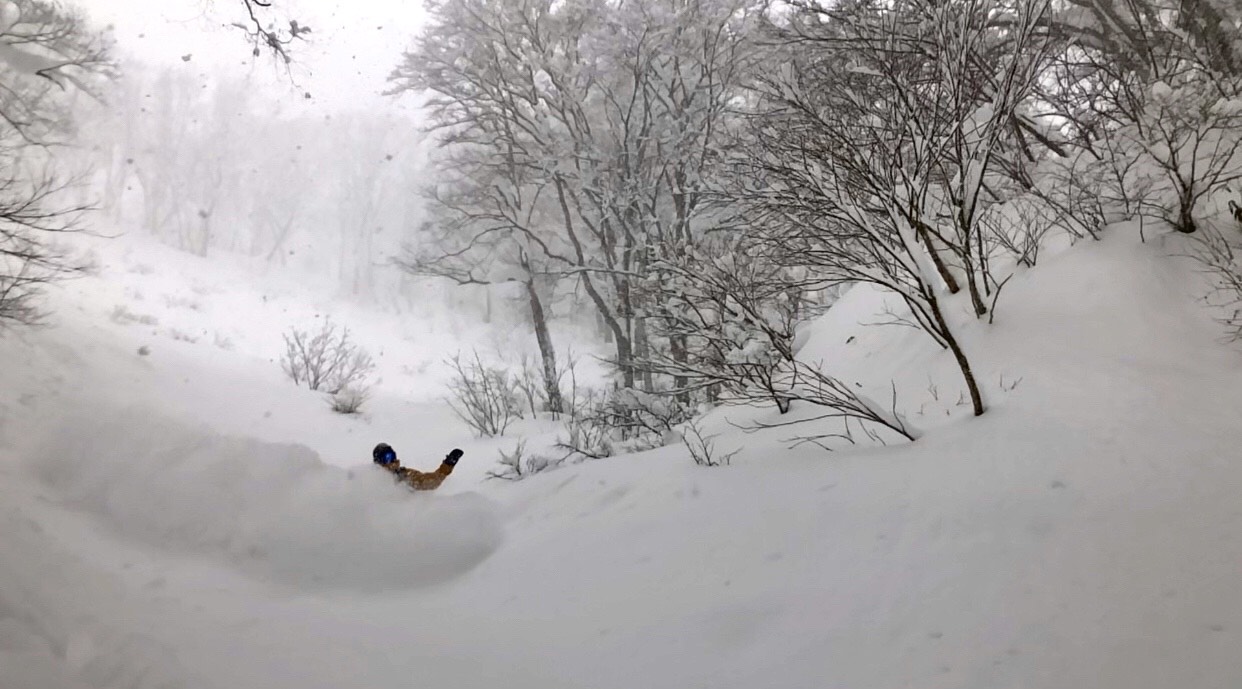 Brought to you by HAKUBAVALLEY
Not a season goes by that the lore of snow-awesomeness at stunning Japan doesn't rise to the awareness of powder chasers all the world over. And while the circumstances of winter 2019/20 haven't exactly been accommodating there's still ample peace among the precious powder caches at the nation's premier snow destination, Hakuba Valley.
To stroll with Mother Nature through Hakuba's beautiful backcountry means staying informed, willingness to work, and awareness for reasonably safety.
In the Hakuba Valley, a plan to pass a day making turns out-of-bounds commonly begins by riding a chairlift to a convenient, elevated access gate. And it is here that a little savvy for the lay of the legal land might make a large difference. Not all ski areas here treat off-piste skiing equally. And while some seem quite cavalier toward slashing here or there, others most definitely are not. So err on the side of prudence and ask. A nearby backcountry gate will likely be the answer which satisfies all parties. Several Hakuba ski areas host these portals. Look to the heights of Happo-One or Cortina to get started.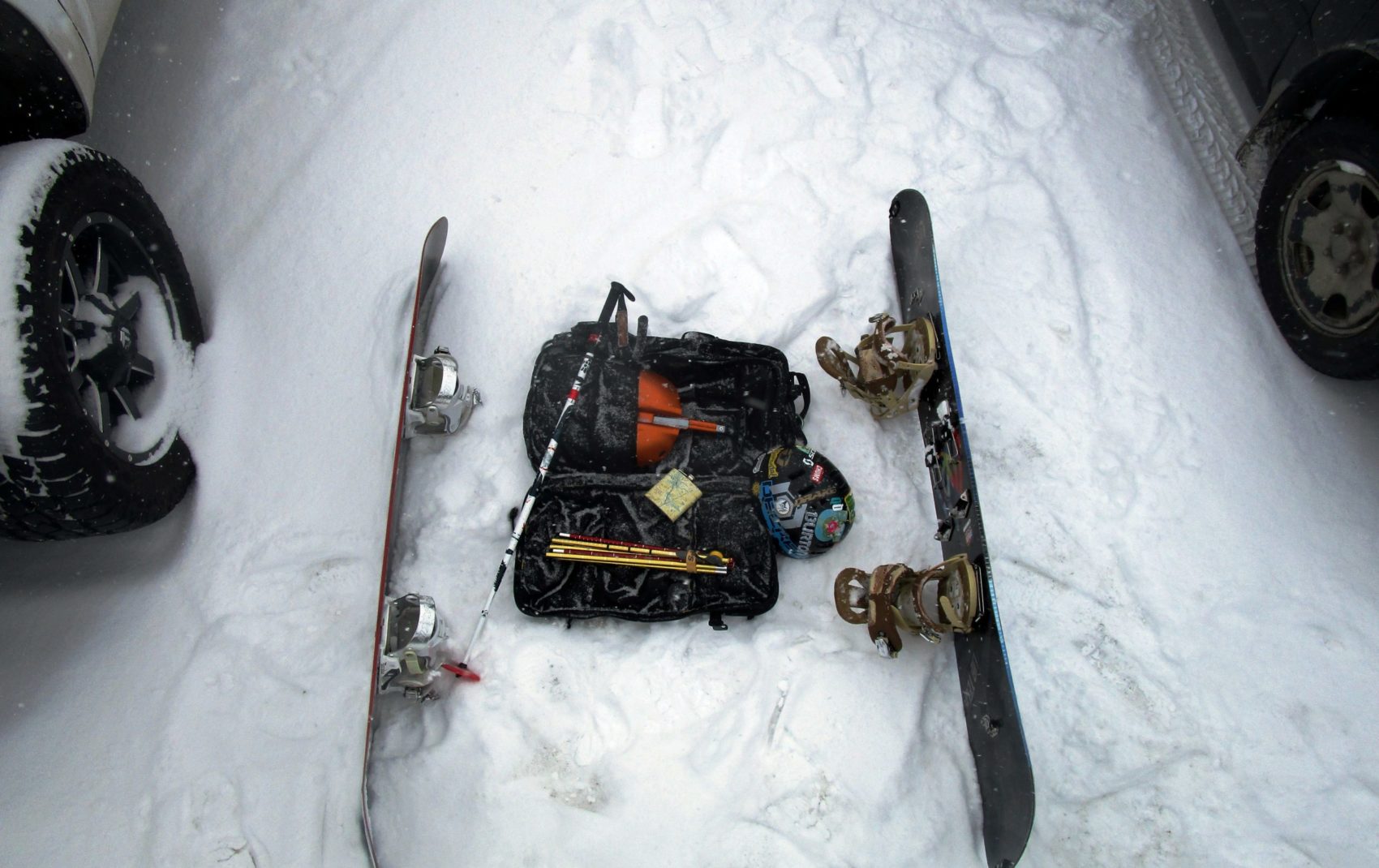 Now that you know where to go (and what makes it particularly lovely there) it's time to assemble what needs to be brought: avalanche transceiver, probe and shovel, at minimum. That holy trinity of backcountry gear are the primary items on an 'accessories list' which might wisely also include hiking poles, walkie-talkie, refreshment and Verts, a snowshoe-like contraption that's worth its weight in gold and allows for improved footing and efficient travel in deep, fresh snowpack,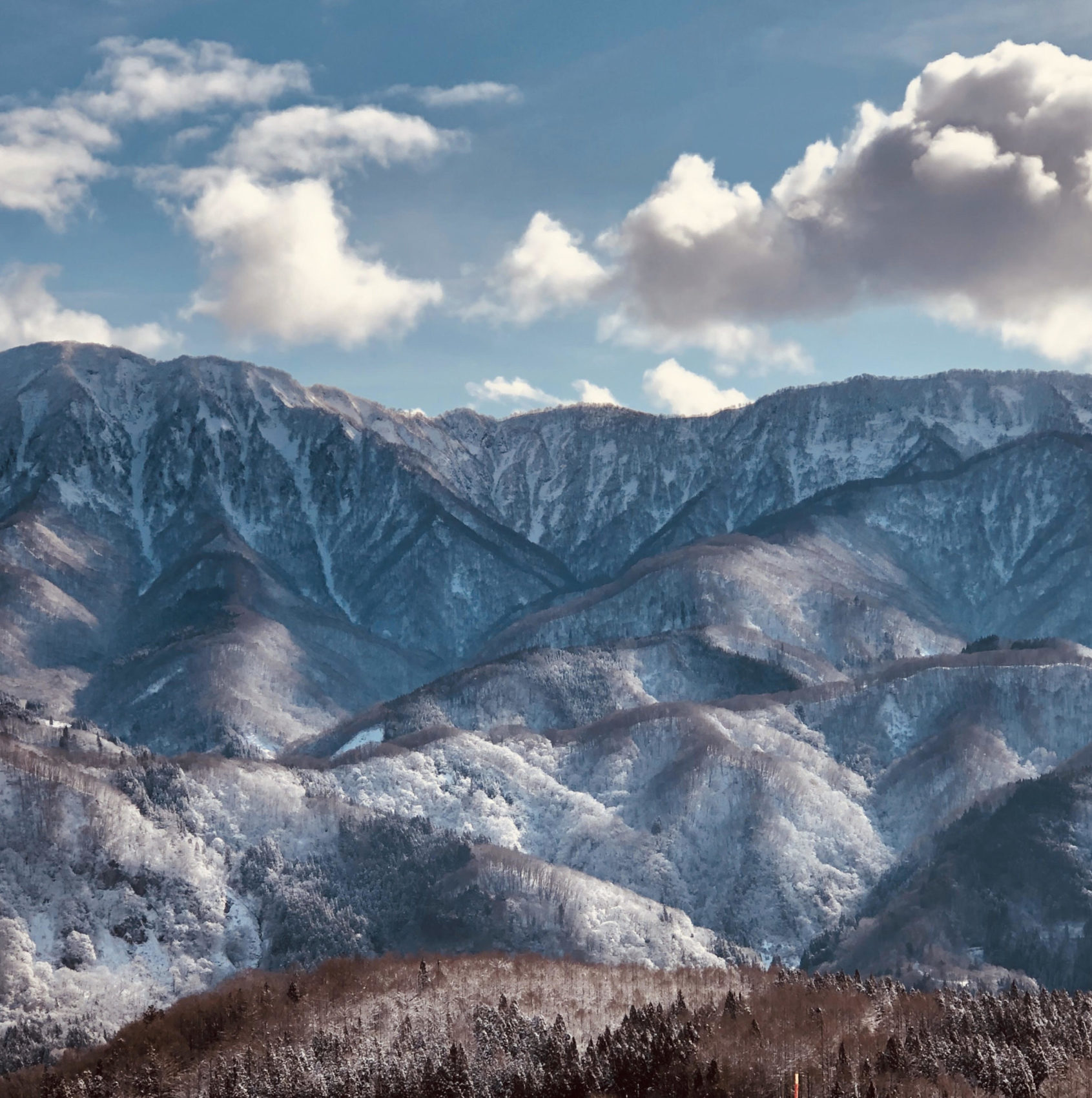 A mere few bootsteps into the trees, or above them, and the majesty of surrounding Hakuba already takes hold. As far as the eye can see, angled slopes rise up to drop down. They boast pillows, spines, or telescope chutes and tend to form valleys ending in (usually) buried waterways. These V-formation finishlines are evidence of the Japan Alps' aquatic roots, and they are terrain traps to be taken seriously. The grim fact is that a pile at the end of a slide in such terrain could be very deep indeed, nobody wants to be at the bottom of that.
Best bet to support solid decision-making is to maintain the beauty of Hakuba Valley's terrain in front of eye as well as mind. Mitigate risk as much as possible.

What's sought are a lines of a lifetime, what's somberly avoided are avalanches. The profound snowfalls which typically grace Japan, and the Hakuba Valley come with a catch: potential for slides. Snowpack here is a cocktail comprised of accumulation stats, wind effect, plus temperature. And the mix is known for rapid variability. Pay special attention for 'crust' within the snowpack caused by warm rain or sun as neither adhere nicely to the layers above.
The sage wisdom of local guides is often a pathway to successful backcountry missions. Locals of Hakuba live and breath the wild grandeur of their home, and many are professional guides with years of experience to answer the "where, when, how's" of safe access to the valley's famed geography.
The ski-dream of Japan, and Hakuba Valley usually starts with wishful thinking, but becomes thrillingly real more quickly than you'd guess. And once immersed in the valley's pristine mountain wilderness, an itch for that next-farthest facet will likely incite a little backcountry planning.
With thorough prep. and careful thought a single walk, skin, or climb within the wild of Hakuba Valley can produce the backcountry ski or snowboard memory you've waited a lifetime to achieve. Happy hunting, and hope to see you out there!