It's no secret that there's been quite a bit of snowfall at ski resorts across the west this year, and Steamboat has been no exception. This is a sight that skiers and riders visiting the Colorado resort are certainly happy to see, but it creates a lot of problems for the town as well. January was an especially difficult month for Routt county, with a need for snowplow drivers that hasn't been seen in a few years.
The massive amount of snow has led to the need for a large increase in the number of hours that snowplows are clearing the road. Steamboat has already surpassed their season total from last year of 221 inches by quite a bit, with 349 inches at the base of the resort having fallen at the time of writing. That has led to driver's hours being increased, with plows usually heading out for 12 hours at a time to maximize the amount of snow that can be removed from the roads in a day. With 640 miles of county roads that need to be maintained, Steamboat and surrounding Routt County have quite a bit of ground to cover to ensure that drivers can safely navigate its thoroughfares. Having plowed over 8,000 cubic yards and 5,000 tons of snow so far this season, the snowplow operators here certainly have had their work cut out for them this season. Hats off to the hardworking operators that have helped make skiing at the resort possible this year!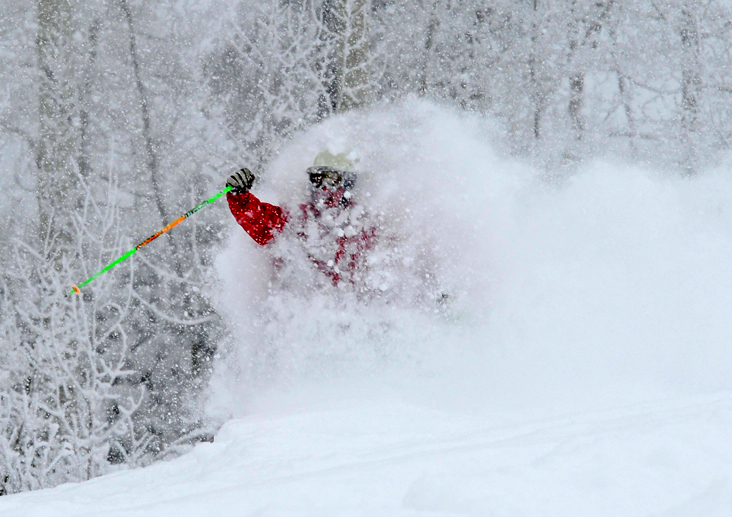 This increase has created a significant strain on the budget for snow removal as well. The city has spent $100,000 more in snowplowing this season than the entirety of the 2021-2022 season, a figure that came out to $575,000. Streets Superintendent David Van Winkle stated, "We are about 47% to 50% of our budget within the first month and a half. I've got five and a half more months of winter in 2023 for the other 50% of my budget." This will certainly be a hard challenge for Steamboat to deal with, and a supplemental budget increase may be needed.
While we're all certainly thankful for all the snow that has fallen at western resorts this season, it hasn't been without the need for adjustments. Longer hours and increased spending have been the consequence of a barrage of a series of winter storms that have consistently slammed the Rocky Mountains since December, with towns like Steamboat Springs struggling to keep up at times. With more snow in the forecast heading into March, snow removal will likely remain a challenge for the foreseeable future.