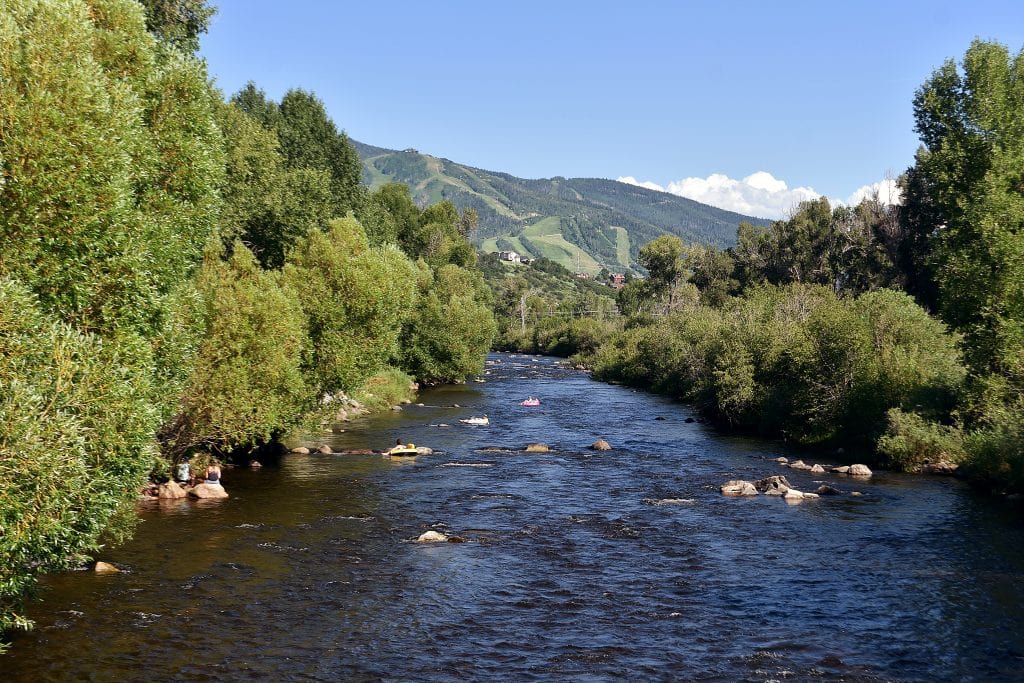 On Thursday, Steamboat Resort announced that it plans to donate $500,000 to the Yampa River Fund as a founding donor to the new endowed fund, which will pay for projects to protect the Yampa River's flow, reports the Steamboat Pilot.
 "The Yampa River is the lifeblood of our community, of our valley and really Northwest Colorado," Steamboat Ski and Resort Corp. President Rob Perlman said. "It's how we have our ranching heritage. It's part of the agricultural industry. It's the water we drink in the city of Steamboat Springs and all the way down to Craig and Dinosaur. It's clearly a part of recreation, which includes, obviously, skiing and snowboarding, but also fly fishing and kayaking and whitewater rafting, tubing. The Yampa River is just such a part of our community that we really felt that this was a great cause to get behind."
The Yampa River Fund will pay for three types of projects aimed at benefiting all water users, from South Routt ranchers to Steamboat rafters to people drinking water from Craig faucets and the endangered fish living in Dinosaur National Monument. This includes leasing water to boost flows in dry years, actions to restore the river health and water infrastructure improvements.
The $500,000 donations will be matched dollar for dollar under a million-dollar matching challenge grant, boosting the amount raised by the money to $1 million.
Perlman said the resort is "putting their money where its mouth is" in supporting its core values, particularly collaboration and environment. This donation is the largest single cash donation since the resort was founded in 1963. Last week, Steamboat Resort also announced it has created a new department focused on environmental sustainability.
The resort will donate $100,000 per year to the fund for the next five years.