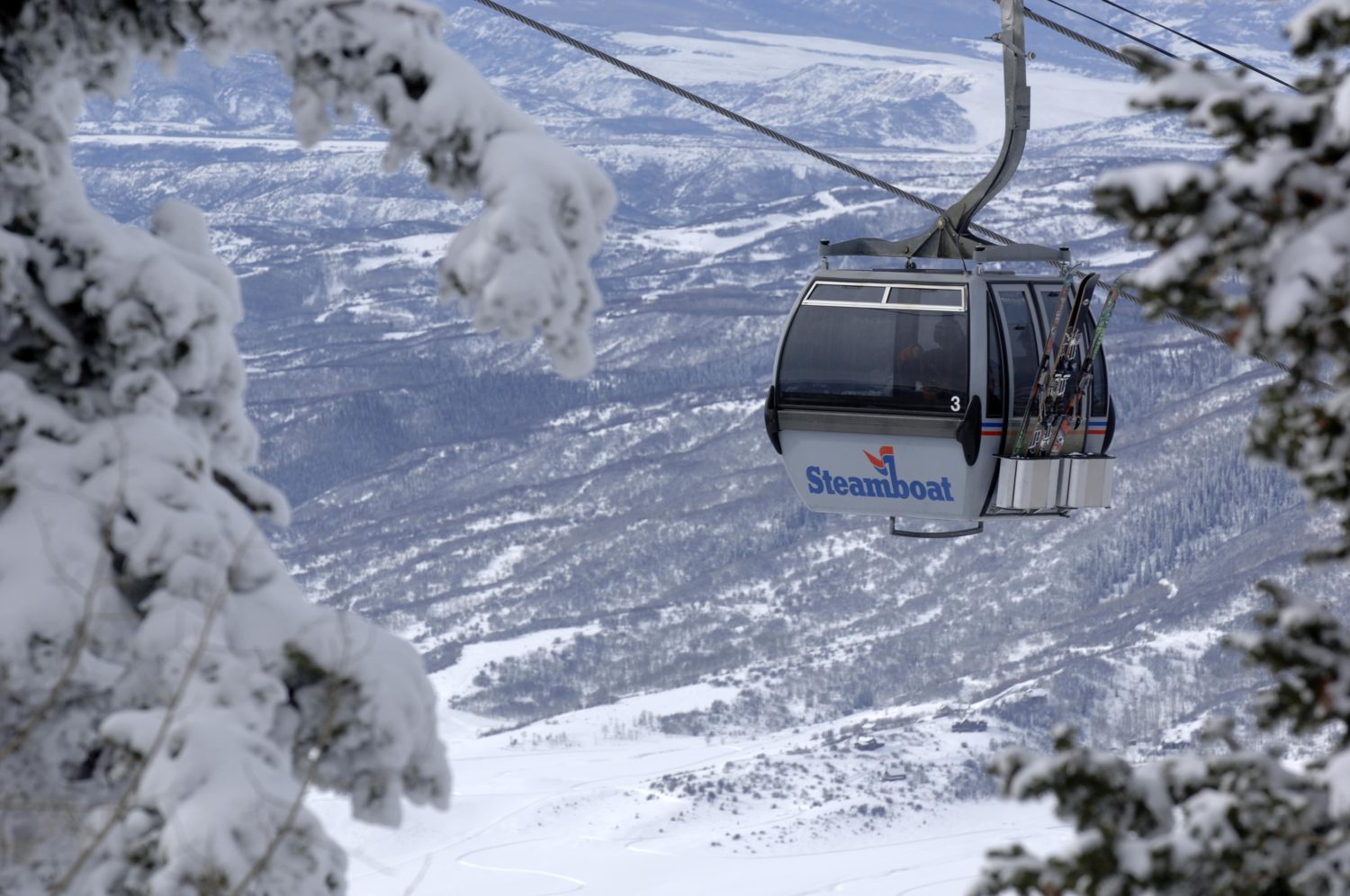 Steamboat Resort, CO, has shared its plans for next season, beginning November 21st, based on the current state and local guidelines.
In-line with many other Ikon Pass resorts, they will be managing skier capacity through the strict regulation of stand-alone lift tickets and other products. Steamboat Pass holders, and Ikon Pass holders, will not be required to make reservations.
Advanced reservations will be required for almost all non-lift products, such as rentals, restaurants, and ski school.
See the full letter from Steamboat President and COO, Rob Perlman below:
To our loyal Steamboat family,
There are so many reasons we are looking forward to winter- being out in the fresh mountain air, the opportunity to connect with friends and family, a chance to return to the place we know so well. Therefore, we are incredibly excited to welcome skiers and riders back to Steamboat beginning Saturday, November 21, our scheduled Opening Day for the 2020/21 winter season.
Earlier this week, you received an overview email from Rusty Gregory, chief executive officer of Alterra Mountain Company, addressing the company's overall approach to the winter season at our family of resorts. In Steamboat, we know that taking vacations isn't as simple as it used to be. We want to welcome you back this winter, knowing that we are prioritizing your safety and making operational changes so you can enjoy your time on the slopes worry-free.
We have been working with industry partners from Alterra Mountain Company, National Ski Areas Association, and Colorado Ski Country, USA to governmental agencies including the State of Colorado and our local Routt County authorities and health care experts, and our partners at UCHealth to determine best practices for operating during the era of COVID-19.
We are preparing for the winter season based on current state and local guidelines. We recognize that as we move through the season, guidelines may change, and we will be ready to adapt as necessary. We will continue to require face coverings for guests and staff and follow common COVID-19 practices. Additionally, we wanted to share with you our plans for the Trail Forward with the following policies and procedures for the winter season:
Reservations for Ikon Pass, Ikon Base Pass, and Steamboat pass holders are not required at Steamboat, at this time.
Guests who pre-book packages through Steamboat Central Reservations, or approved travel partners, prior to November 2 will have access for the dates of their pre-booked package. Our Worry-Free vacation policy provides flexibility when booking your winter vacation.
To limit on-mountain capacity, especially during holiday and peak periods, we currently are not offering, and will be tightly regulating, stand-alone lift tickets and other products. Advanced purchase packages and season pass products are the only way to access the mountain at this time.
For pass holders and pre-booked packages, additional lift-line management (specific queue times) may be necessary during holiday and peak periods. If this is the case, guests will receive further instructions closer to, or during, the season.
Single and multi-day lift tickets not part of a package (stand-alone) are not available for sale at this time.
Currently, lift tickets may only be purchased as part of a package through Steamboat Central Reservations.
Ragnar's and Four Points night dining will not operate due to capacity limitations on transportation to these venues. Hazie's and Haymaker will be open with modified night dining.
Lodges and restaurants will be reconfigured to allow more space between tables.
Expanded outdoor dining options will be available at Rendezvous Lodge.
Advanced reservations will be required for all night dining, as well as day dining at Ragnar's, Hazie's, Stoker and Timber & Torch.
We are exploring contactless ordering and payment systems for Steamboat restaurants. Information will be available later this fall.
Advanced reservations are required for ski and snowboard rental equipment with specific fitting times. Walk in rentals will not be available this winter. Reservations for equipment can be made as part of a package and booked now through Steamboat Central Reservations; details on how to reserve equipment fitting times will be available later this fall. Guests may also choose Steamboat Sports Delivery for rental fittings and delivery to certain locations, providing the most personal experience for receiving your equipment.
Advanced reservations for Snowsports School lessons are required. Private lesson class sizes will be limited to 5 students. Group lessons will be half-day sessions with a target of 5 students per instructor. Children ages 2.5 to 4 years old may participate in private lessons with a maximum of 2 students. Childcare and group lessons will not be available for children under 5.
Common COVID practices: We have all become accustomed to wearing facial coverings, socially distancing, practicing healthy hand washing/sanitizing, increased cleaning efforts at all high-touch points, etc. These practices will remain a priority for Steamboat Ski Resort staff and guests.
We are all in this boat together. These winter protocols are a team effort and a shared responsibility. We expect our guests, staff, and community to come together and follow our new procedures to allow the resort to operate and provide the memories we are all used to making in Steamboat.
We invite all our guests, staff, and community members to follow the Trail Forward and stay up-to-date on how to play at Steamboat Ski Resort this winter by frequently visiting our website dedicated to new procedures, policies, updates, and operational changes. We recommend you bookmark the site and visit it often.
We hope these, and future updates, provide you the confidence to make plans for a winter vacation. Our friendly and local Steamboat Central Reservations agents can help you plan your perfect winter getaway while understanding the changes to winter operations at the resort. Agents are available to book every component of your trip including lift tickets, lodging, SnowSports school, and air tickets (including our new Southwest Airlines flights).
We look forward to hosting you in Steamboat this winter and thank you very much for being part of our Steamboat family.
Happy Trails,
Rob Perlman
President & COO
Steamboat Ski Resort & Corporation