My expectations were not high as I loaded my gear into the back of the truck. Temps in town were pushing 60F on the dashboard thermometer on my way to pick up the other members of my group on our way out to Rabbit Ears. I thought about the dud of a snowstorm that rolled through last week and the dirt I would be scrubbing off my gear after this exploratory mission.
Once we got above the snow line on the pass, fears were allayed and the stoke crept in.
The skin to the trailhead through a field and over a creek was pretty hairy and a member of the party remarked that after a few dumps, we will forget there is even a creek here. As we made our gradual ascent up the mellow terrain, the ankle breaker logs and stumps filled in.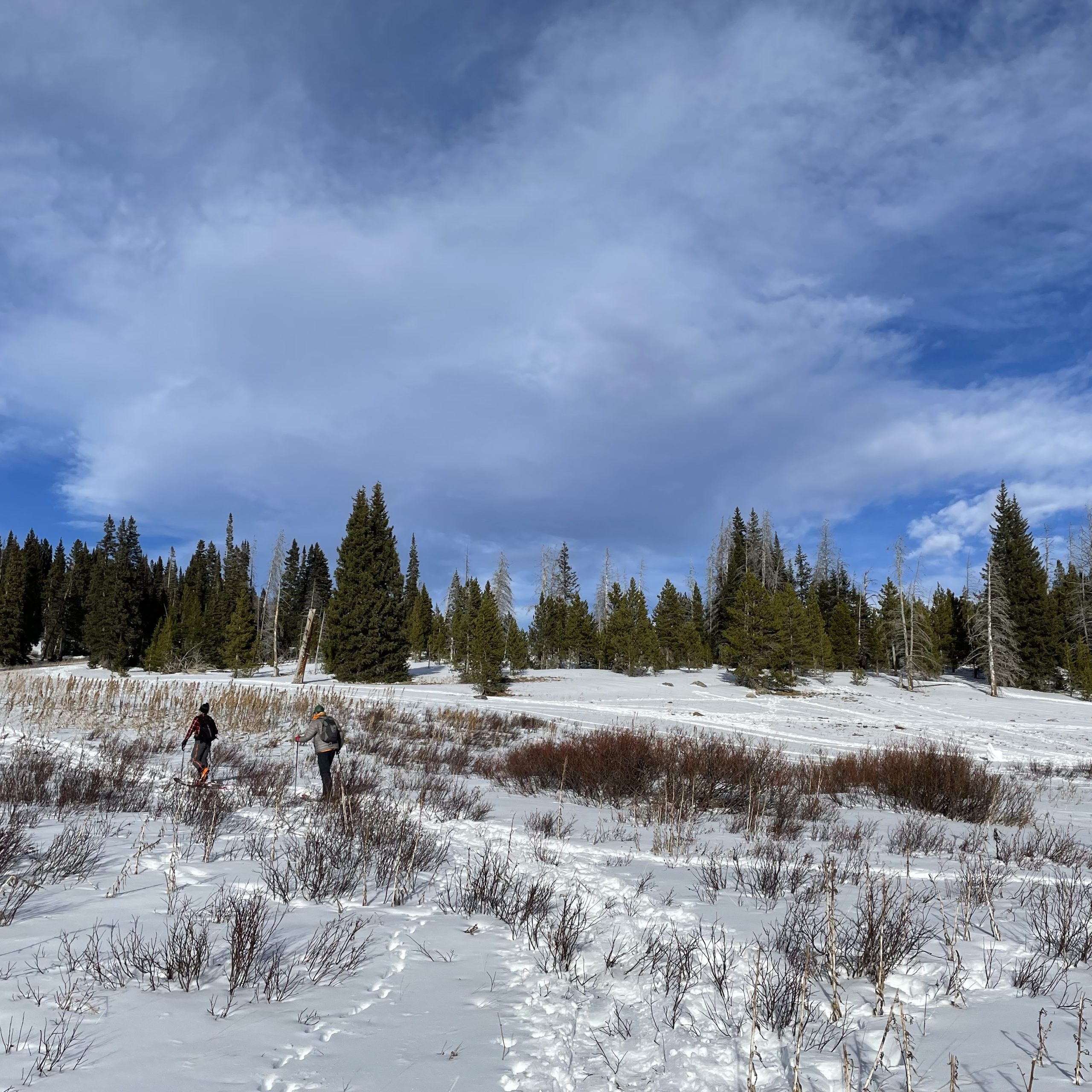 When the woods thinned out and we reached our zone we were impressed with the coverage. Only a few rocks stuck through otherwise well-preserved powder and there were plenty of good laps left to be had.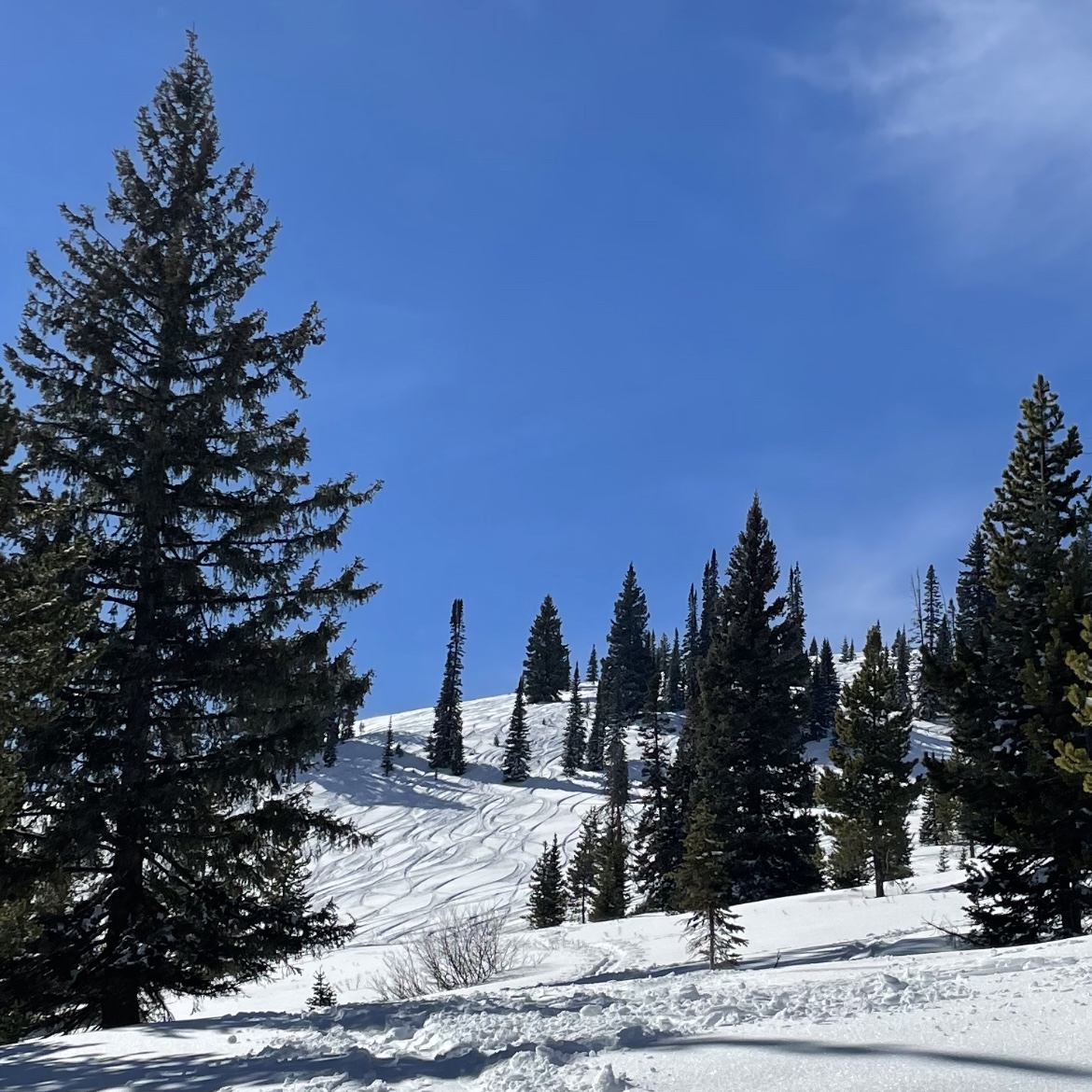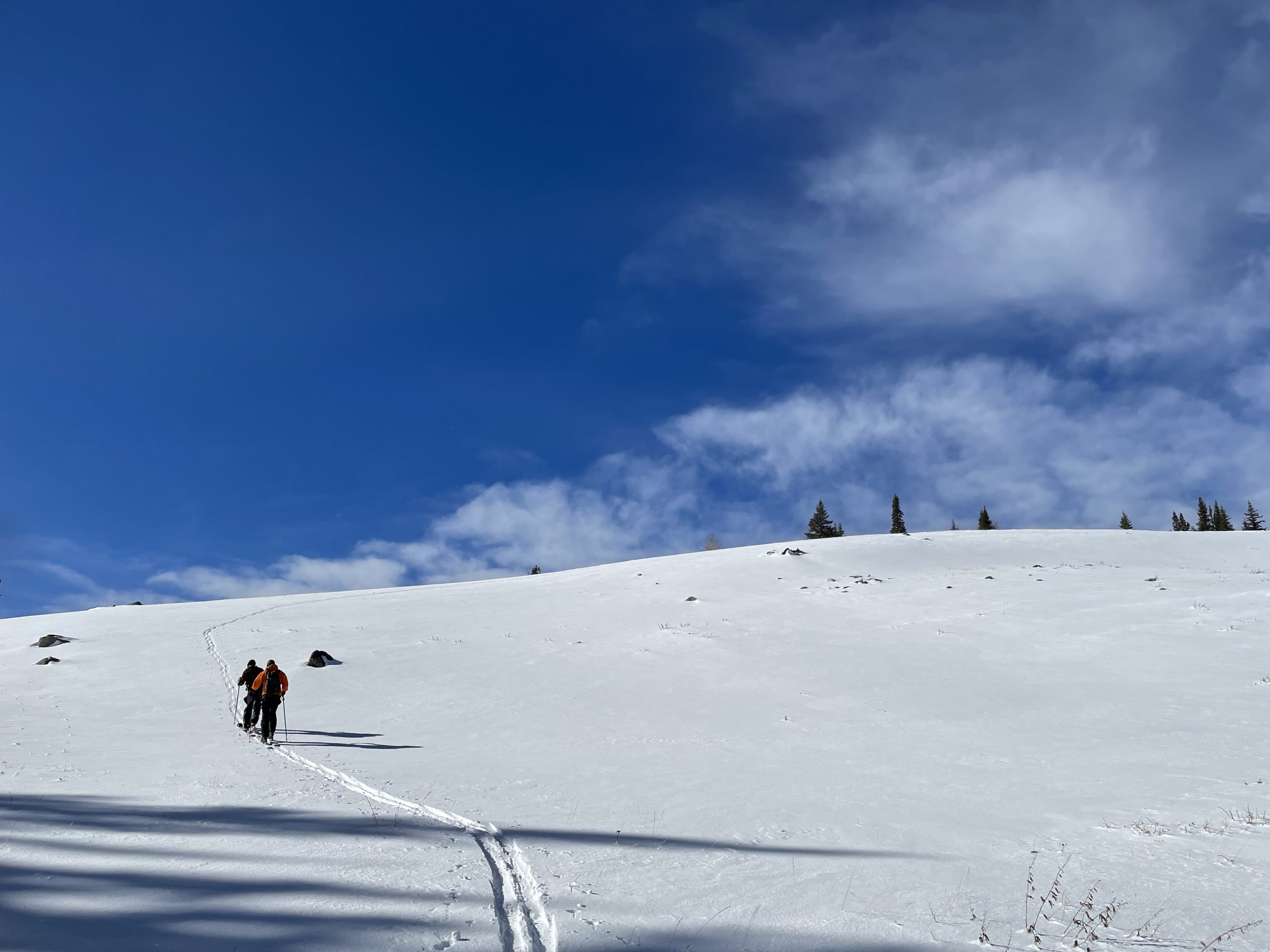 Overall, we were pleasantly surprised with the coverage and quality of snow and managed to make it through the afternoon without any dings to our gear even on the questionable runout to the parking area. 
It was a fun early season session that reminded us that despite a delay to the resort's opening, Steamboat definitely has the goods up top.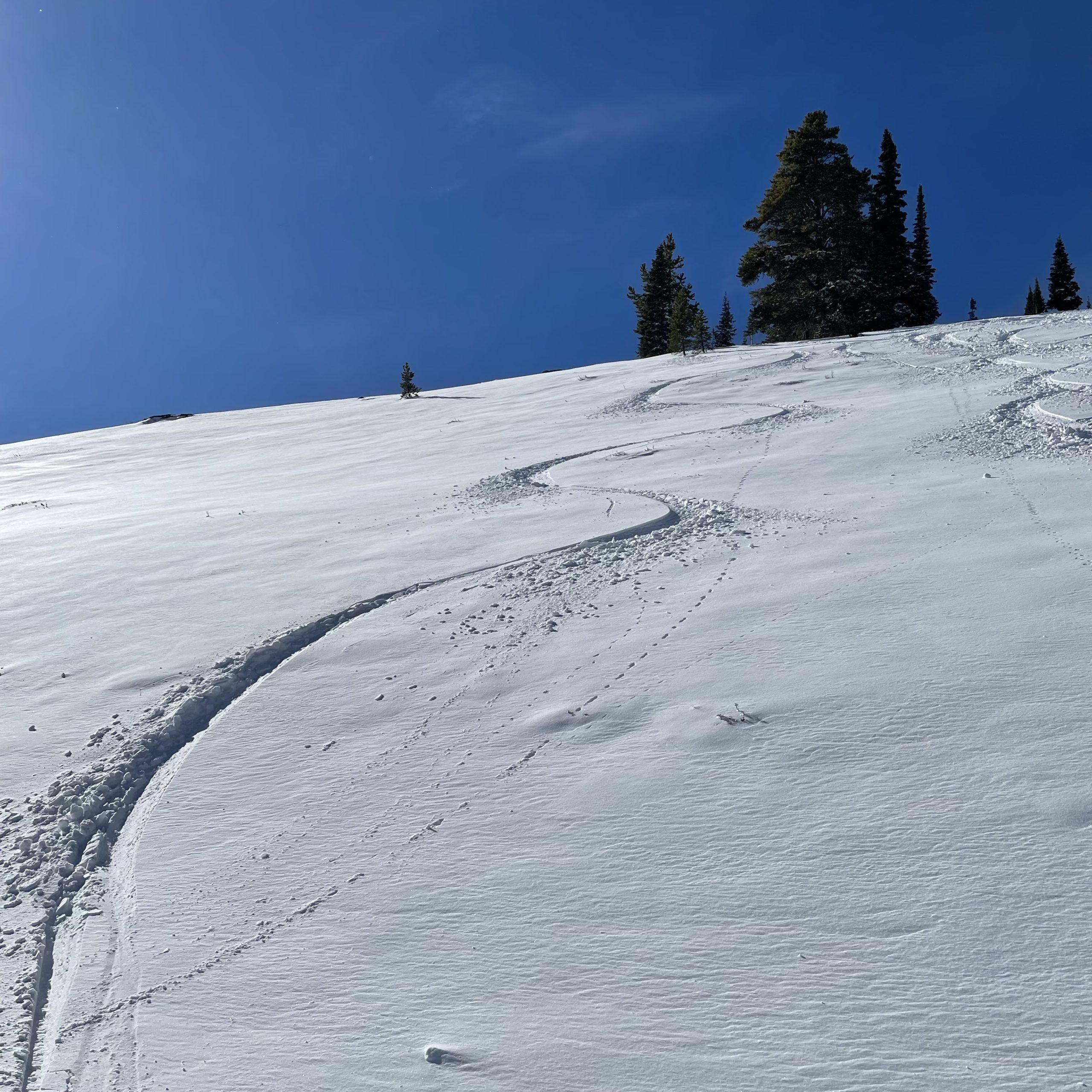 AVALANCHE FORECAST: