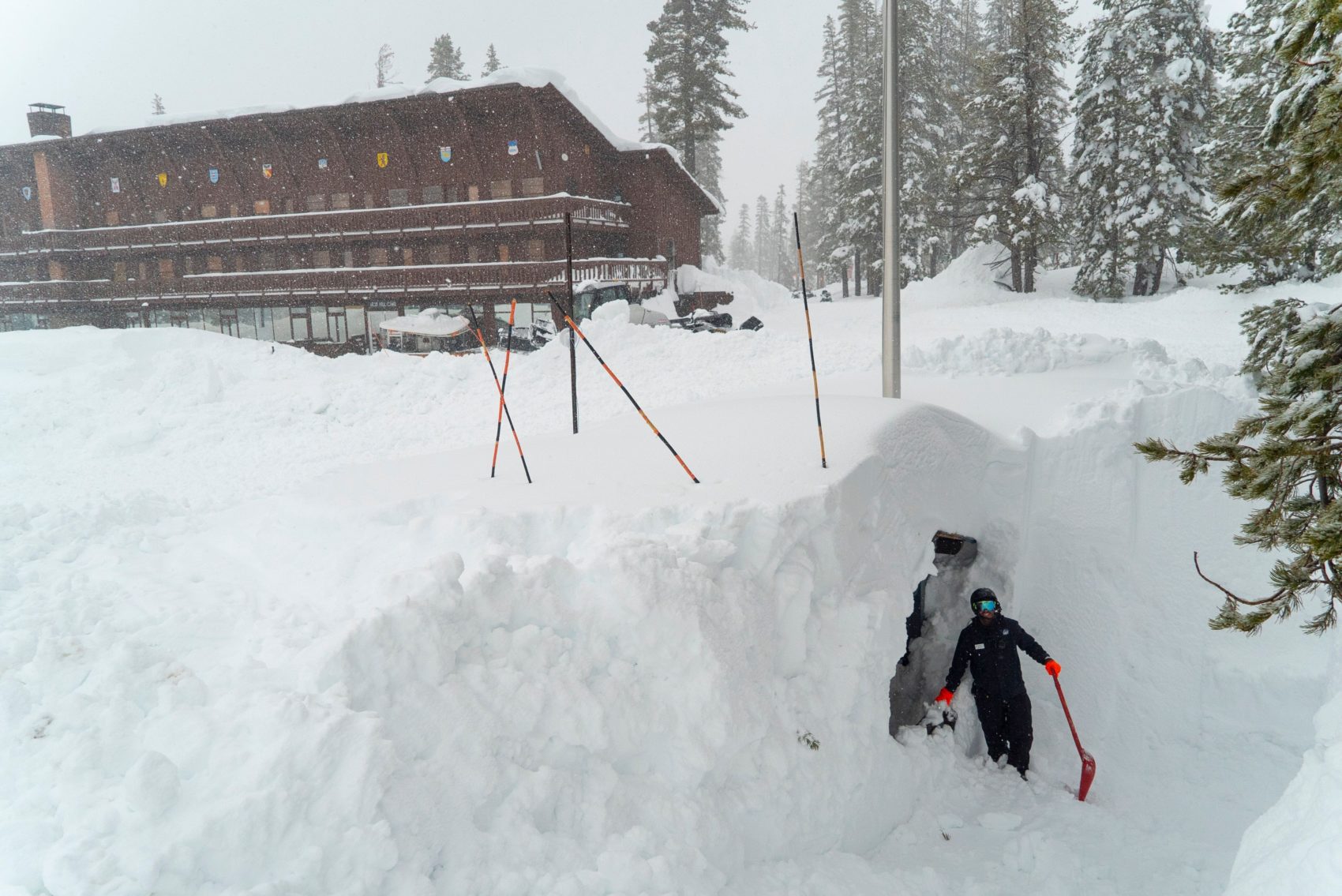 Recent insane amounts of snow across California is causing monthly, and all-time snowfall records to fall across the state. The latest resort celebrating is Sugar Bowl Resort which has received 267″ this month.
Perched on Donner Summit in the Northern Sierra, Sugar Bowl Resort has received 267″ of snow so far this month, shattering its previous snowfall record of 263″ in February 1993. Season-to-date, Sugar Bowl Resort has received 502″ of snow, with months of the season still ahead and the National Weather Service calling for snow to continue through the week and into next.
"This month has literally been one for the record books, and we're on track to exceed our annual average snowfall. The forecast continues to be strong as we head into March, and we're stoked that for much of this season, we've been able to offer our guests powder day after powder day," said Jon Slaughter, director of marketing and sales at Sugar Bowl Resort. "For our guests and pass holders, this is the type of season that dreams are made of! And, for those who are considering making this the season they learn to ski, they can do it at Sugar Bowl for just $75 with our intro to skiing package."
The resort is open daily as weather, conditions and road conditions permit, from 9 a.m. to 4 p.m. Snow depths at Sugar Bowl range from 132 inches at the base, to 200 inches at the summit.