This summer visitors to Mammoth Lakes will find several new ways down from the top of California. From zip lines to rock climbing routes to mountain bike trails, new options for gravity-fueled excitement abound. In town, fresh new restaurants, events, and amenities highlight a destination that continues to evolve as California's premier mountain playground.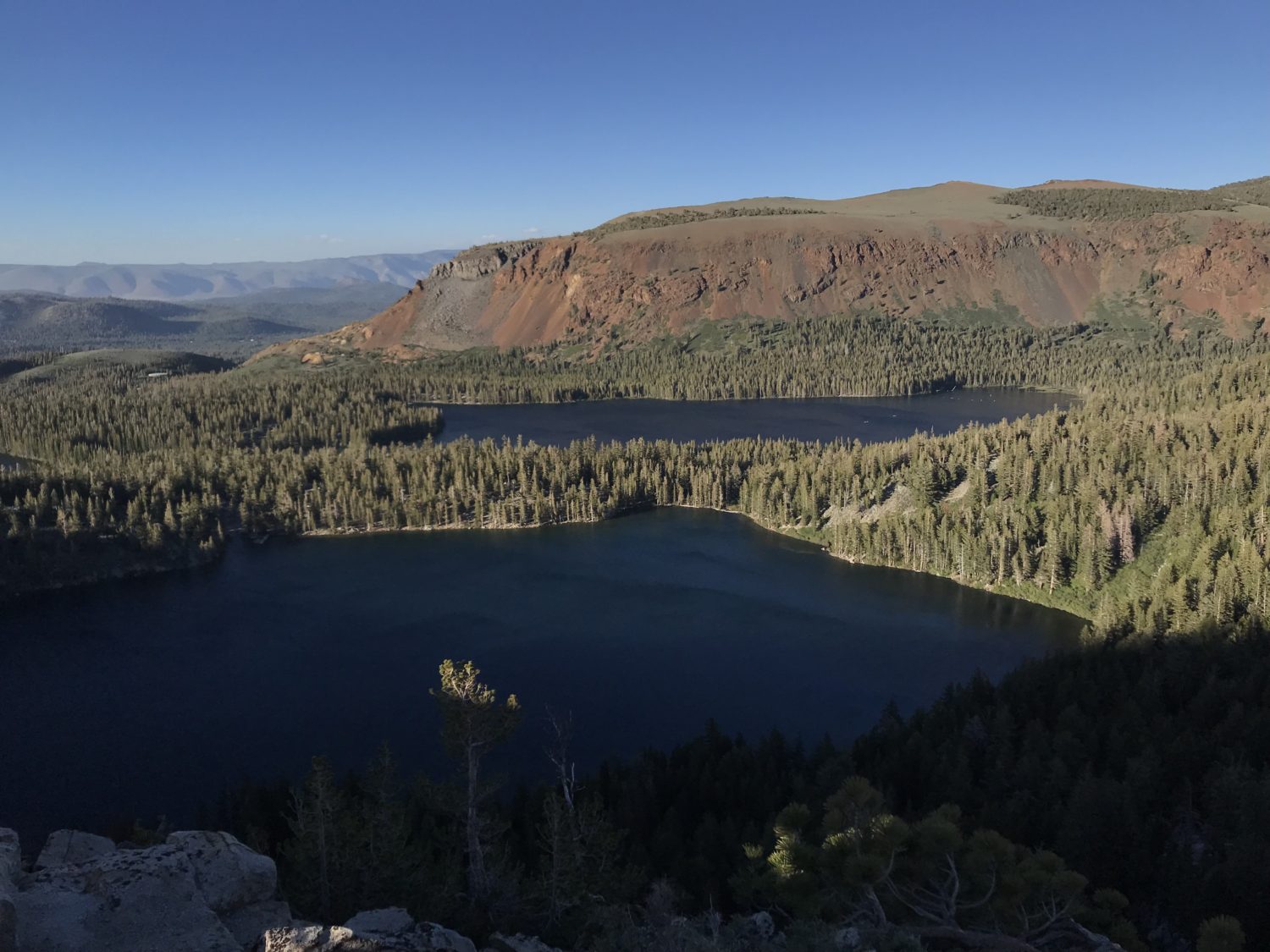 Of course, some things never change. With close proximity to Yosemite's eastern gate and surrounded by landscapes that Ansel Adams made famous, Mammoth Lakes' greatest natural assets aren't new at all. It's that mix – of the timeless and the timely – that combine to make Mammoth Lakes one of the hottest travel destinations for summer 2019.
Check out some of the highlights below, for what is shaping up to be an all-time summer!
Mammoth Mega Zip: Set to open Summer 2019, the new zip line tour will offer the biggest vertical drop of any zip-lining experience in the country. Thrill seekers will hit speeds up to 60 mph as they plunge 2,100 ft from Mammoth Mountain's summit on 2 separate spans. Choose a Superman or seated-style harness. Zippers can descend side-by-side on parallel cables, gliding more than a mile back to the Adventure Center below. Minimum weight of 75-lbs required.
Via Ferrata: a Via Ferrata, which means "iron path" in Italian and are found in the Alps and Dolomites of Europe, allow guests to more safely experience the thrills of rock climbing and mountaineering. This network of climbing routes on the rugged cliffs of Mammoth Mountain includes steel cables, iron rungs and a suspended bridge that are all fixed to the rock to assist climbers upwards as well as securely attach them to the rock for safety. With 6 different climbing routes that progress in difficulty, the experience ends with the elation of having climbed to one of the best viewpoints in all of the Sierra. Via Ferrata is the perfect alpine activity for families, groups or individuals. No previous climbing experience required.
Dining Around Town
Public House Taproom: The bar opened in February 2019 and occupies the large corner unit next to Black Velvet. The taproom has a long bar, a lounge area with couches, and an old TV with a Nintendo 64 plugged into it. Owner Lienne Anderten-Smith said that she wanted to open the establishment because she thought there should be a tap room to showcase beers from the area. There are 50 available taps.
Uncle Jimmy's BBQ: Uncle Jimmy's is a takeout barbecue joint that offers a variety of meals to choose from with meats such as brisket, tri-tip, baby back ribs, chicken and pulled pork. Located at 3141 Main St.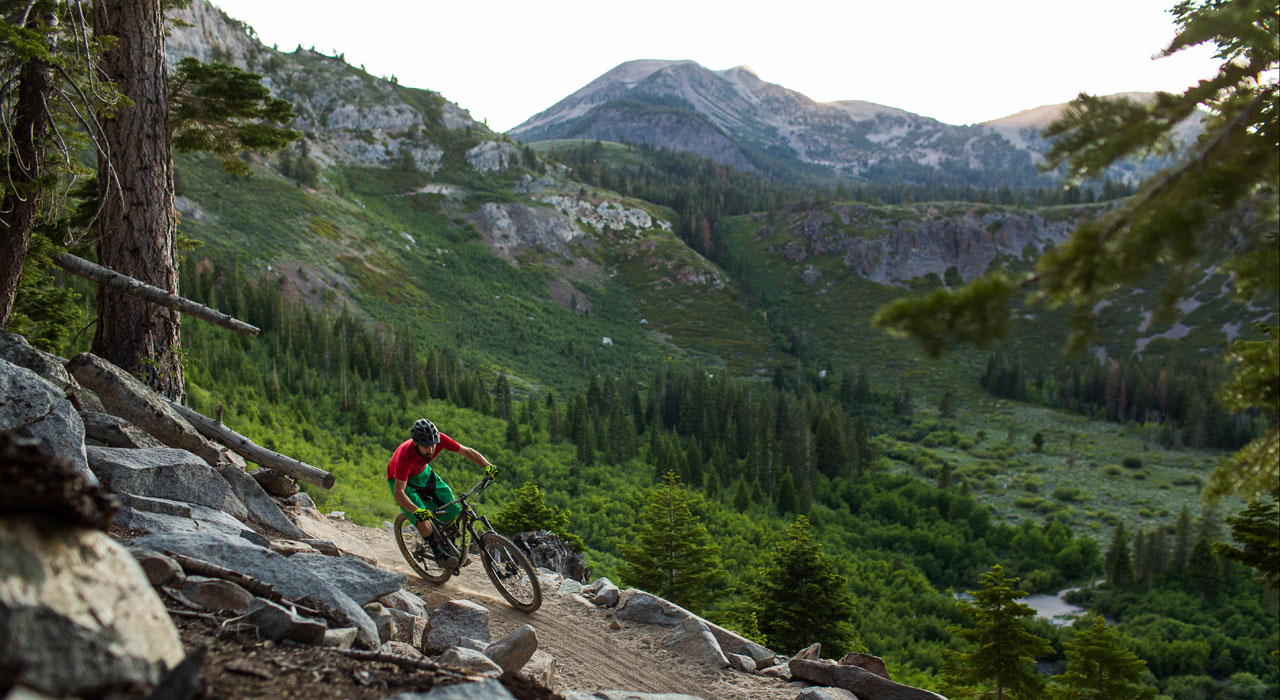 Events
Concours de'Elegance: Mammoth Museum's inaugural Concours de'Elegance of exotic and classic cars will be on exhibit on the Museum's lawn as it follows the beautiful Mammoth Creek past Sierra Meadows. The cars will be on exhibit all four days of the holiday weekend – from July 4-7. Featured will be a magnificent Indy car driven by California's most significant Oval Racer during the final season of his career – Rick Mears 1992 Marlboro Penske PC21 Indy Car. Only six of these 240 mph cars were ever built, and this is one of the only two fully restored examples in the world.
Mammoth Photography Festival: October 10-13, 2019. Join professional photographers Christian Pondella and Joshua Cripps, plus a dozen other world-class photographers for Mammoth Lakes' inaugural photography festival. With an area rich in awe-inspiring nature and beautiful fall colors, you can't help but want to take photos. Festival excursions will explore landscape, environmental portraiture, action/sports and astro (night sky) photography. Additionally, the festival will include classes, portfolio reviews, panel discussions, and much more. Recreational iPhone users all the way to professional photographers will find something of interest at the Photography Festival.
Amenities
Kids Adventure Camps–Let the kids loose for a full or half-day of fun while you find an adult-sized adventure of your own. Kids 5 to 12 years old can climb, zip, and bounce at the Adventure Center under the watchful eye of Mammoth Mountain's camp counselors, with unlimited access to the ropes course, junior zip line, bungee trampolines, and climbing wall. Snacks and a camp t-shirt are included, as well as lunch for our all-day campers. For those looking to set out an explore beyond the Adventure Center, Mammoth Mountain also offers a 5-night overnight camp to kids 8 – 15 years old. Offering seven-session dates throughout the summer months, the overnight camp is led by expert guides and instructors–campers quickly develop a love for the mountains and challenge themselves in a healthy, supportive environment.
TEDD: Therapeutic Exercise Design and Development, Inc. The TEDD Center for pain-free living and athletic performance opened in February 2019. TEDD is not a gym, it's a training center designed to bring world-class, cutting-edge corrective performance exercise and functional dynamic movement-based training to Mammoth Lakes. They have built a training center like no other to provide the highly active community and visiting athletes the training platform needed and desired on the Eastside.
Check http://www.visitmammoth.com/ and http://www.mammothmountain.com for more information and to get started booking a Mammoth Lakes vacation.