Friday proved to be a busy day for the Summit County Rescue Group in Colorado, with a lost woman and a medical emergency requiring the attention of rescuers.
On Friday a woman became separated from her group and got lost while hiking up Silver Couloir on Buffalo mountain. A spokesman said the hiker had come across snow, which still remains at altitude, and had gotten exhausted while trying to navigate it, reports the Summit Daily. The weather also turned, creating concern about the risk of hypothermia.
Three teams of three members responded to her 2 pm call for help, and they reached her at about 7 pm near the bottom of the east face of the mountain, not too far off a trail. The woman was drenched and near hypothermic but otherwise uninjured. After providing her with food, water, and warm clothing, she was helped off the mountain.
"The incident is a good reminder to hikers and climbers that snow is still on the ground at higher elevations and that the weather can turn quickly. Hikers should wear clothing and footwear appropriate for the weather and environment at higher elevations'" said a spokesman.
The Summit County Rescue Group also responded to the medical evacuation of an elderly man who experienced a medical emergency while attempting to summit Quandary Peak on Friday morning.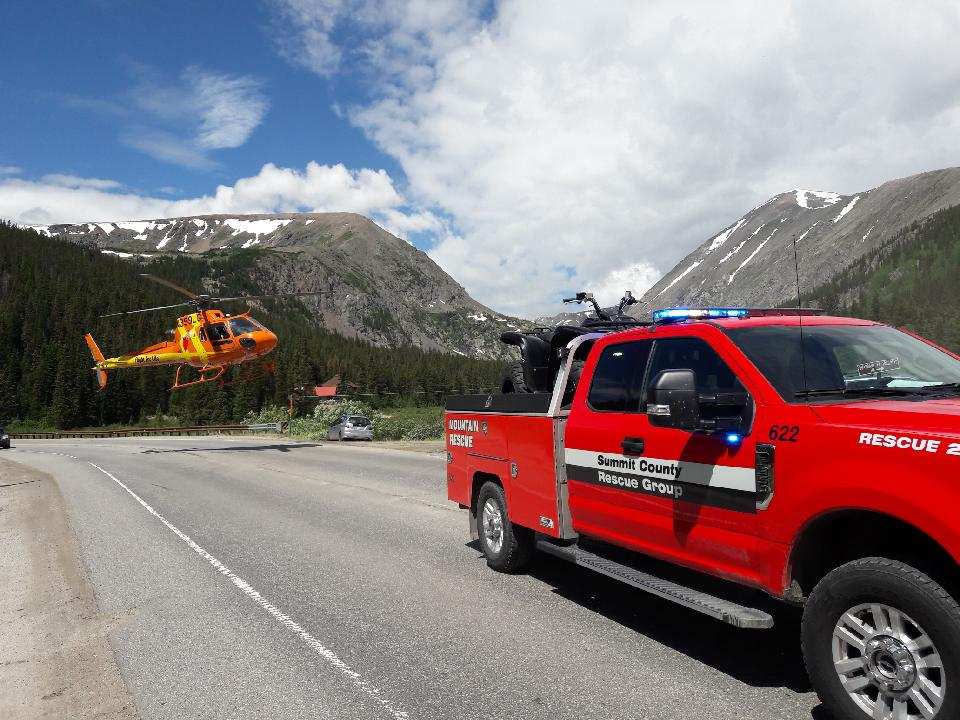 A call was received at 10:22 am Friday requesting medical assistance for a hiker who fell ill on the Quandary Peak Trail. The man, believed to be in his early 70s and from out of state, was about 1,000 feet below the Quandary Peak summit. He was attempting to climb his first 14er.
Good Samaritans escorted the hiker down the mountain and to the trailhead in order to get him closer to Colorado Highway 9 for a Flight For Life helicopter. He was airlifted to St. Anthony Summit Medical Center for treatment. His condition is unknown at this time.
Eight members of the rescue group escorted the hiker's wife safely down the mountain.