Utah's Sundance Mountain Resort, sold recently by American actor Robert Redford, has announced a new resort improvement plan that the new owner hopes will allow the resort to build upon Redford's legacy.
The most notable upgrade is two new chairlifts; one to replace Rays lift with a new high-speed quad that will include a mid-station, and the second one being a new fixed-grip quad that will allow access to the Mandan Summit from the backside, primarily for summer activities.
In addition to the two new lifts being installed, the parking lot will see itself being expanded by up to 150 parking spaces, allowing for additional capacity at the resort.
Snowmaking is another key area that will see expansion with the addition of a water reservoir that will help increase the capacity of snow that can be blown. With this added capacity will come added snow guns which Sundance says will help achieve a larger variety of terrain to be open earlier on in the season.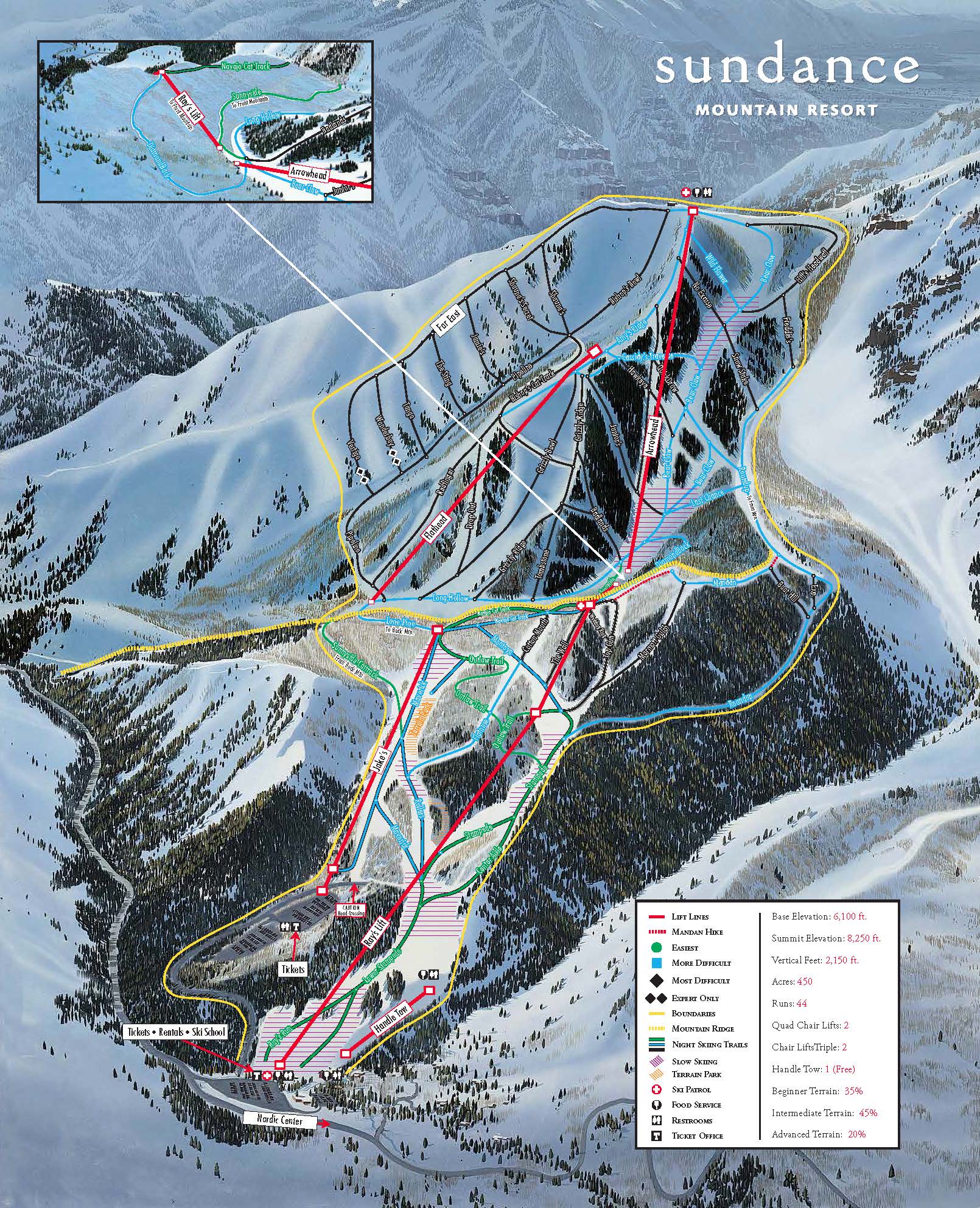 The final upgrade is renovations on the Creekside building to update the services offered there.
All of these upgrades are planned to be finished for the following ski season. Overall the new ownership of Sundance Mountain seems to be willing and excited to make Sundance Mountain Resort fun, accessible, and up to date, allowing for all skiers to experience a great time on and off the mountain in both the summer and winter.