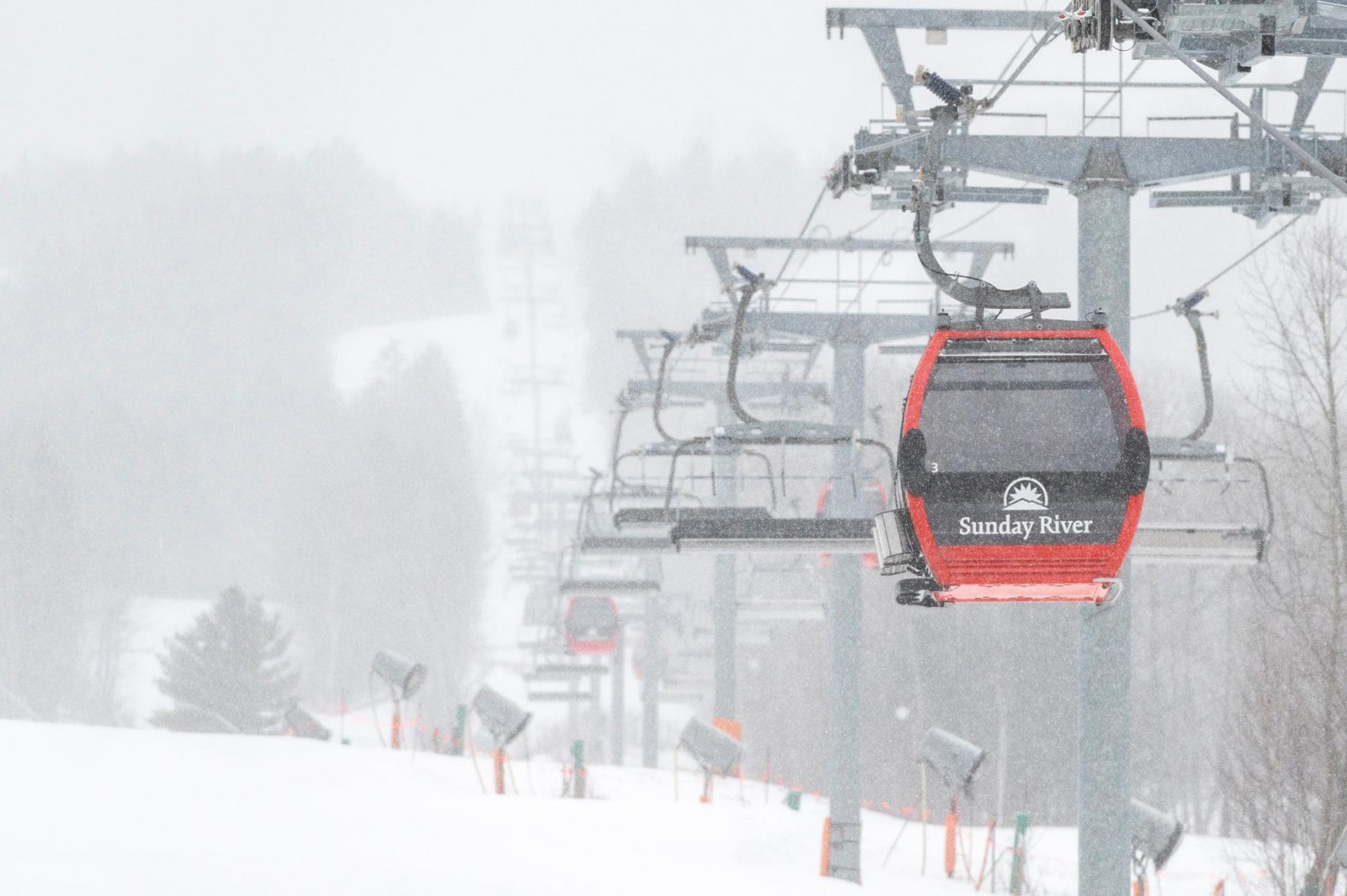 A 17-year-old was injured last week after a gondola cabin detached from the haul rope at Sunday River Resort, ME, and fell to the mountain below. The teen was the only occupant of the cabin.
The resort's Chondola lift was already running at half-speed due to high winds when a high gust caused the malfunction, and the cabin fell ten feet to the ground below. The Chondola was out of action for two days during the investigation.
Full statement from the resort below:
At 5:37 PM on February 23rd, 2022, a gondola cabin detached from the haul rope of the resort's Chondola lift as a result of a high gust of wind, causing the cabin to misfeed into the top terminal of the lift. The cabin fell approximately 10 feet and was occupied by one guest who sustained minor injuries and was transported to the base of the mountain by ski patrol and released. The guest is a 17-year-old and was released to a parent.
Due to increasing winds, the lift was being unloaded and running at half speed under high wind protocol at the time of the incident. All guests remaining on the lift were safely unloaded and night skiing operations were suspended.
(March 5, 2022 Update) – Following an investigation which concluded on February 25th, it was determined that as the cabin entered the top terminal of the lift a high gust of wind pushed it to the side and caused the grip, which attaches the cabin to the haul rope, to misfeed into the terminal and strike the fixed rail system, stall, twist, and disengage from the rope. The lift reopened on February 26th.
Thankfully the cabin did not fall too far. Otherwise, the outcome could have been much worse.
No one has died due to a mechanical malfunction since 2016 in the United States when a malfunction at Granby Ranch, near Winter Park, CO, threw a woman and her two children from a chairlift, killing the mother. Before that, the industry had a stretch of more than two decades without a fatality caused by a lift failure, reports Central Maine.
The National Ski Area's Association claims that riding a chairlift is safer than riding an elevator or driving a car.