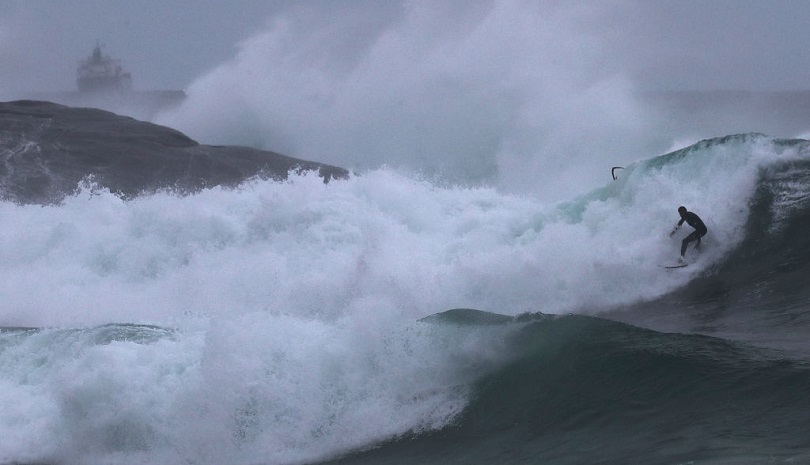 A 25-year-old Texas surfer was killed yesterday after attempting to ride the waves created by the incoming Cat 4 Hurricane Laura, prompting the mayor of Corpus Christi, Texas to close the gulf beaches.
First responders rushed to the beach just after 3 pm for what was initially reported as a drowning.
They found the male surfer injured at Packery Channel. He had been slammed against a jetty by the rough waters.
He was taken to the hospital but died from his injuries. A second person was also injured, although their condition is unknown.
Hurricane Laura hit land on the border of Texas and Louisiana as a Category 4 storm early Thursday, destroying buildings, cutting power lines and filling streets with debris. Half a million customers were without power.
Laura hit with sustained winds of 150 mph at about 1 a.m. before forging a path of destruction north toward Arkansas. By 7 a.m. sustained winds were 100 mph, and the storm had dropped to a Category 2 hurricane, forecasters said.
The National Hurricane Center said in its update that "damaging winds and flooding rainfall" were spreading over western and central Louisiana as the storm moves inland. "Life-threatening storm surge continues along much of the Louisiana coastline," forecasters added.