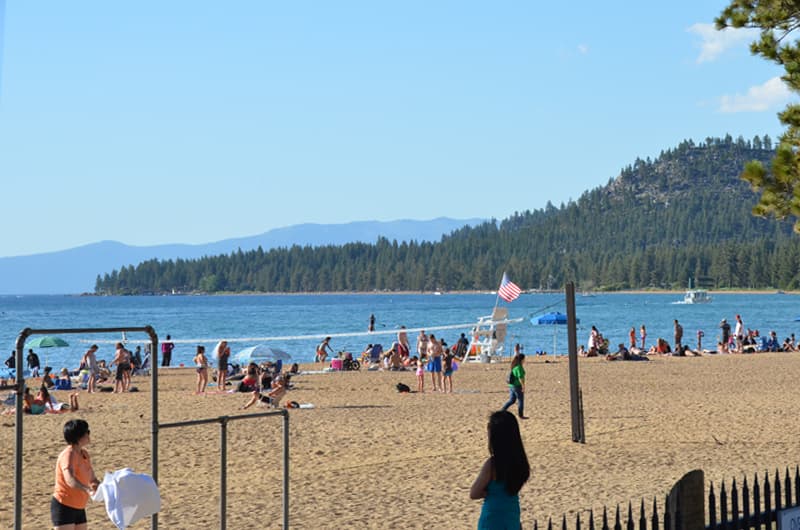 A Napa, CA man who drowned Monday after becoming separated from his boat on Lake Tahoe had been struck by a rental boat propeller.
South Lake Tahoe Police got a call at 3:40 pm on Monday afternoon about two people in danger in the water about a mile off of Lakeshore Marina. 28-year-old David Castorena had a major injury to his leg and wasn't wearing a life vest. It was 45-minutes before he was located.
Castorena was pulled out of the water and attempts were made for an hour to resuscitate him. Sadly, he was pronounced dead at the marina. The other man in the water was wearing a life vest and was rescued with no injuries. A third man on the boat was also uninjured.
"This is a tragic situation, and our hearts go out to Mr. Castorena's family. This incident also serves as a tragic reminder that boating safety is top priority on the water. Wear a life vest, refrain from drinking, and boat responsibly."

– Lt. Shannon Laney
South Lake Tahoe Police (SLTPD) say Castorena was trying to get into an inflatable tube tied to the boat when he was struck by the propeller.
If you are planning on boating on Lake Tahoe this summer, SLTPD advises you take boating safety courses. They can be found online at www.boat-ed.com/california.
"Although tragic, this event is a reminder to all boaters to know proper boat operations, boat safety, and to always wear a life jacket."

– SLTFR Chief Clive Savacool