Report from Tuesday, February 15, 2022
Brought to you by Ski Idaho and Visit Idaho
Independently-owned Tamarack Resort is the new kid on the block when it comes to Idaho's best ski areas—but it's earned its spot at the table. Since its birth in 2004, the east-facing ski area is located near Donnelly and has 2,800 vertical feet of skiing and snowboarding spread over 2,000 acres.
I made the 2-hour drive from Boise the night before and stayed at The Lodge at Osprey Meadows. For on-mountain lodging this place is hard to beat; it's a three-minute walk to the ski hill, it's right by all the base area's food, drink, and nightlife options—it has super clean and luxurious rooms. I felt cozy here. 
Vice President of Tamarack Wolfe Ashcraft and I grabbed our first chair of the day at 10 am on the Tamarack Express. Three inches of new snow had fallen overnight providing a nice little refresh and some soft snow to slash around. It was cold and partly cloudy, with a touch of wind. As we got on the lift, Tamarack's lifties were extremely friendly and stoked on the new snow and were bumping music and dancing and wishing us a rad day.
Tamarack Resort is named after the groves of tamarack trees inside of the ski area. They're tall, thin, evenly-spaced trees covered in frozen lime-green moss and they don't have branches on the first 20 feet or so off the ground. This gives them a bizarre, psychedelic appeal as you ride past them at speed. They're gorgeous. I've skied trees all over the world and these are some of the prettiest, most unique I've found.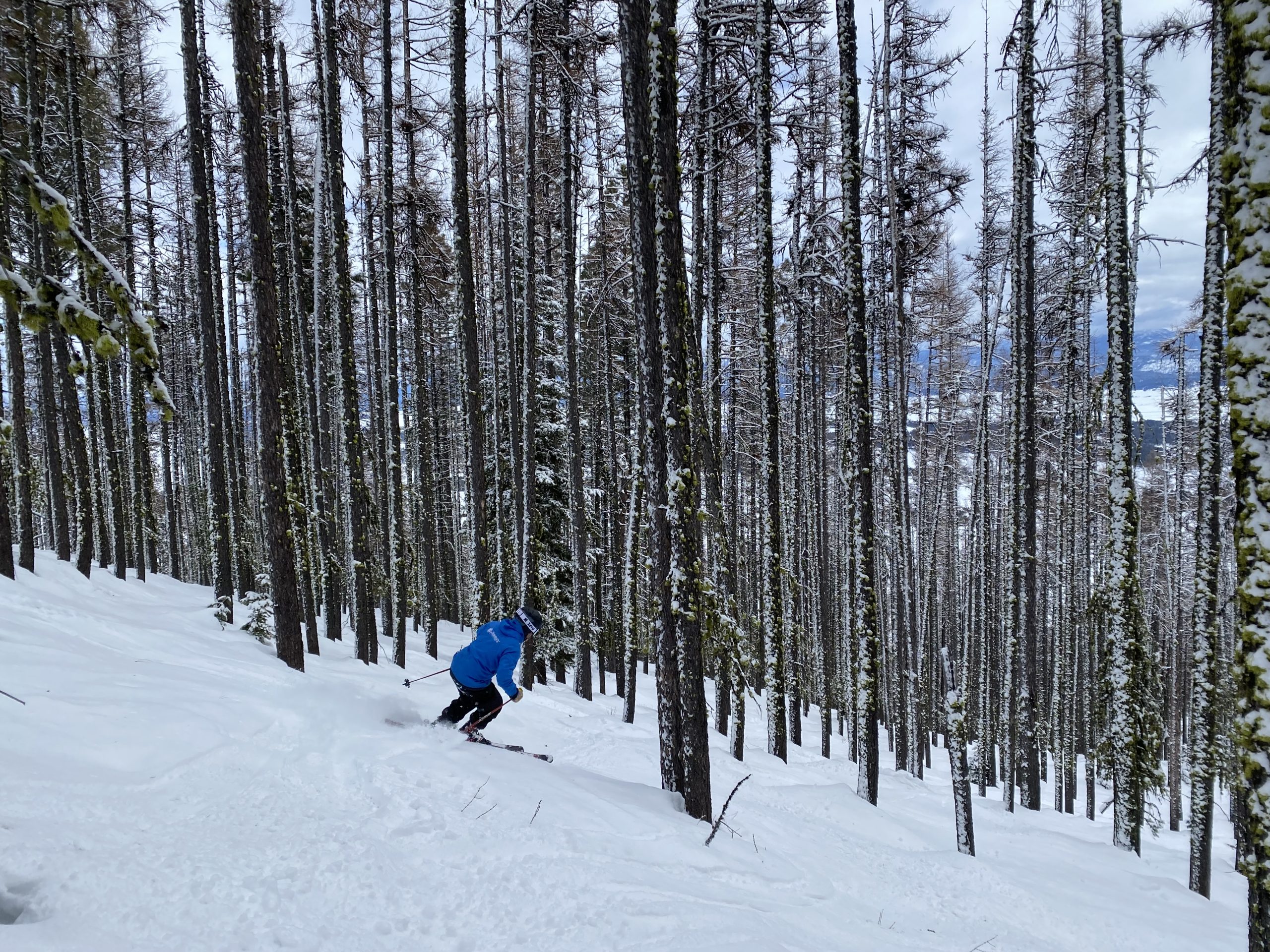 It felt like I was skiing through a Dr. Seuss book. Wolfe and another Tamarack local guided me through the tamaracks on the far skier's left side of the mountain before Wolfe and I eventually ventured to the other side of the mountain. There we charged down a picturesque run named Bliss that gave wicked views of the lake, and then Wolfe showed me some of his hidden "lunch runs."
The snow was soft; it skied a little scratchy underneath in most zones but there were definitely pockets and short shots where you could float with the proper amount of speed. Everything on this side of the mountain skied with a beautiful, wide-open view of the lake below.
Wolfe eventually had to get back to work, being the VP of the resort and all, so I went exploring. I saw some burnt trees from the lift that looked fun to ski through. They were all still standing except that they were completely dead and all charred black. The space between each burnt tree was perfect. I charged through them with some speed and the snow was mostly soft but the fun part was the neat, almost creepy aesthetic of skiing through a scorched forest.
I was happy. I love tree skiing, especially with new snow—even if it was only a few inches of it. I hadn't skied fresh snow in well over a month so it was delightful to be able to slash some up in the air and onto my face.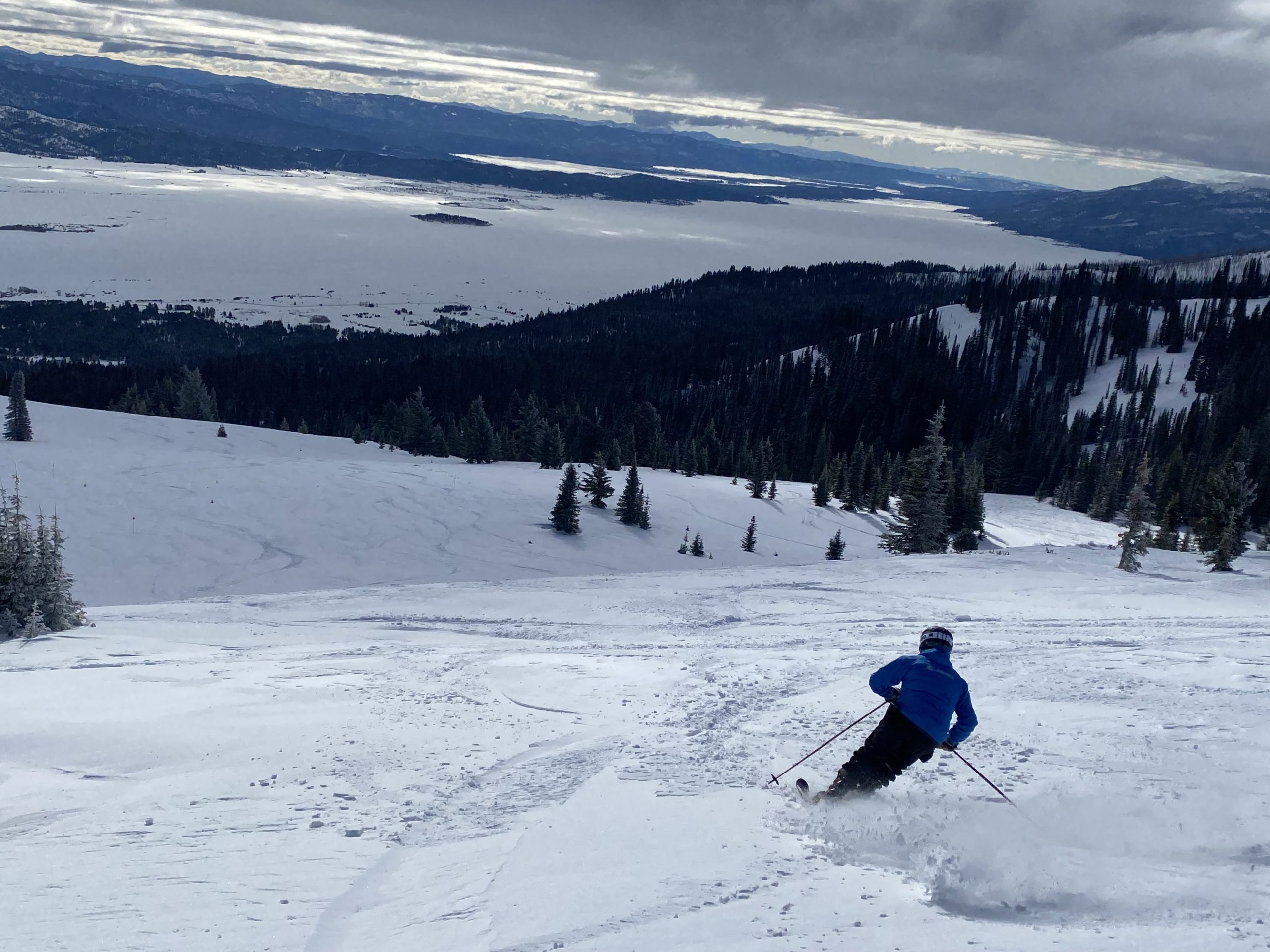 I smashed a couple more laps through the burnt forest and then called it a day. The tree skiing, wide-open views, and natural contour of this mountain are what struck me. Tamarack made a point to cut trees only in ways that intuitively flowed with the mountain instead of just taking a bulldozer to the forest and paving new runs. Trails here twisted and turned and curved and snaked every which way, giving the groomed skiing a fun and creative feel.
At some point in the next several years, Tamarack will nearly triple its amount of skiable acres. It's hard to imagine what that will look like here even though I saw the proposed terrain with my own eyes. It's just already big and is about to get even bigger. So when that happens I'll surely be back to visit this impressive mountain and its friendly community of staff and locals who know themselves as the Tam Fam.
But I know I'll be back before then too.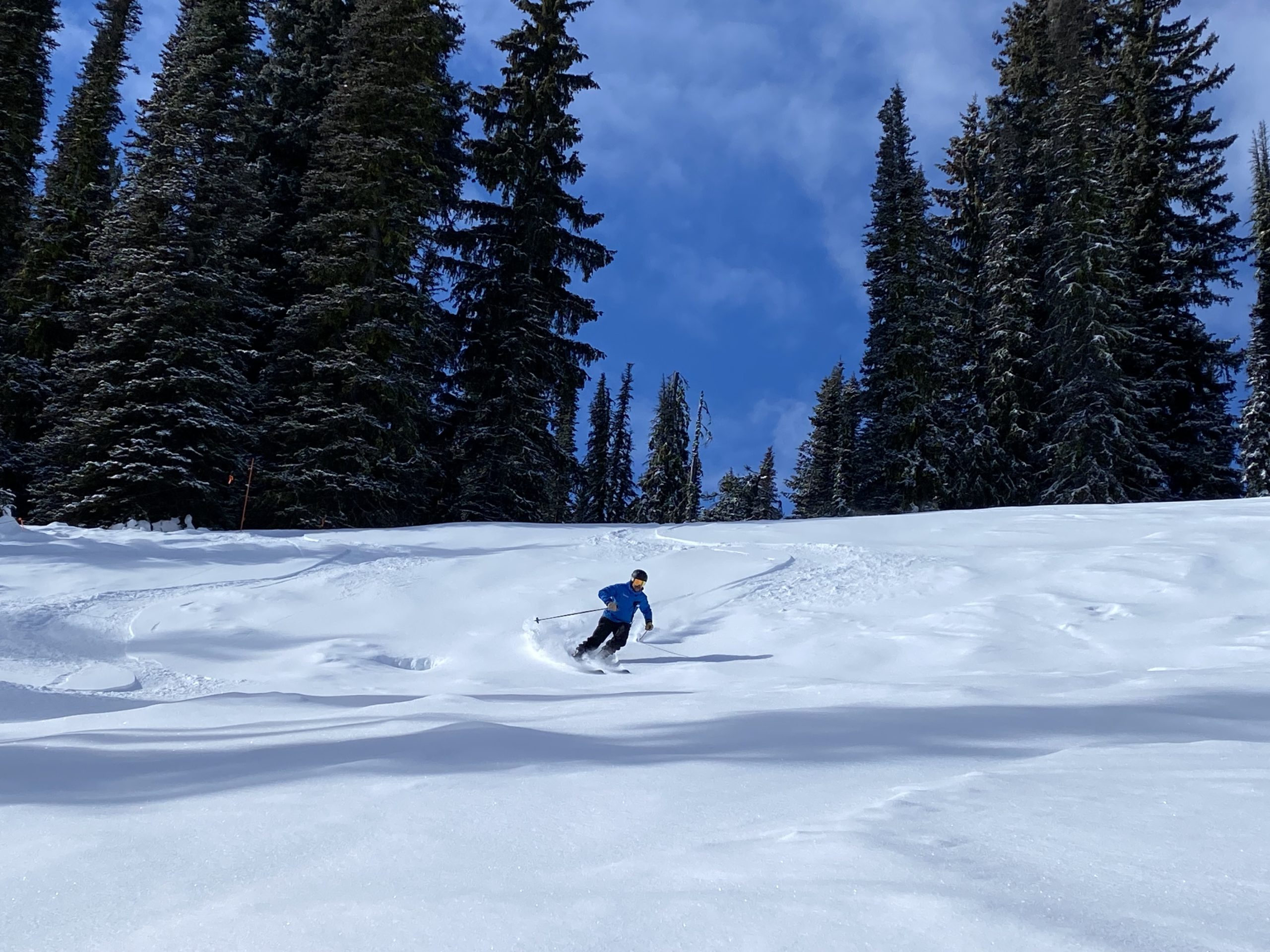 Snow Numbers


Weather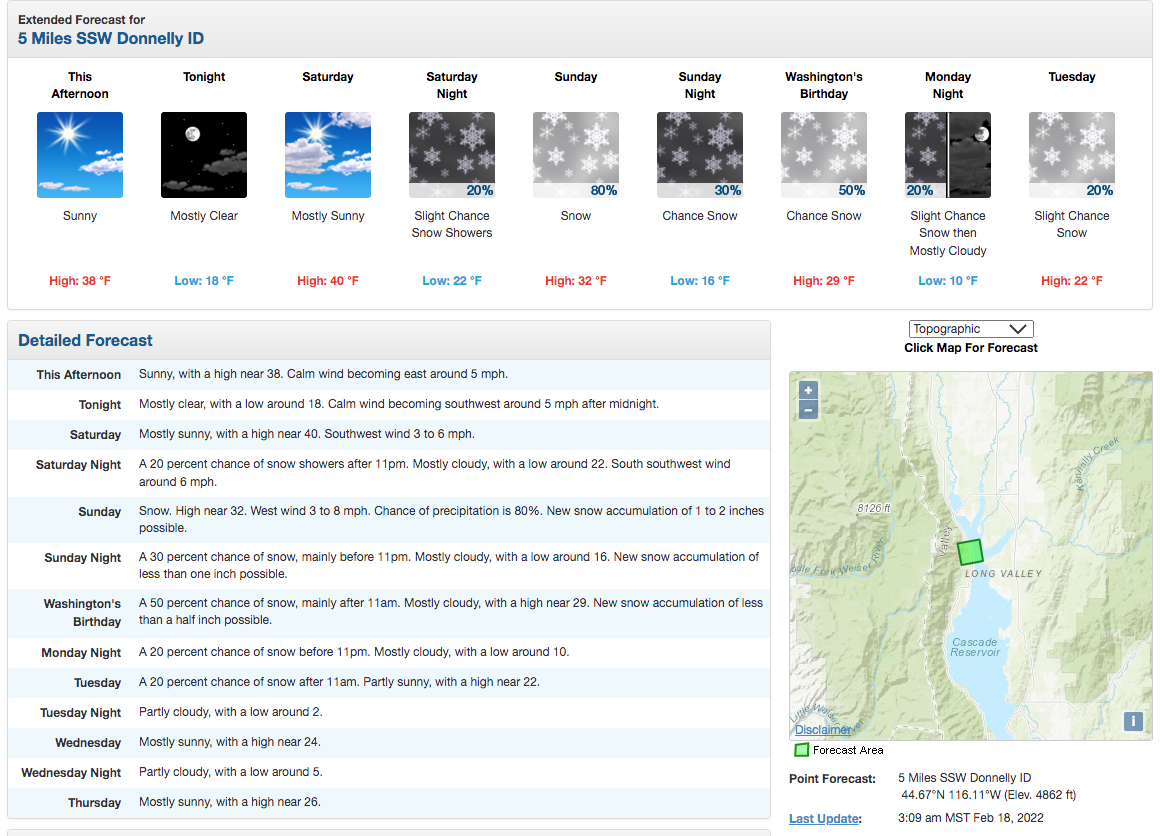 Trail Map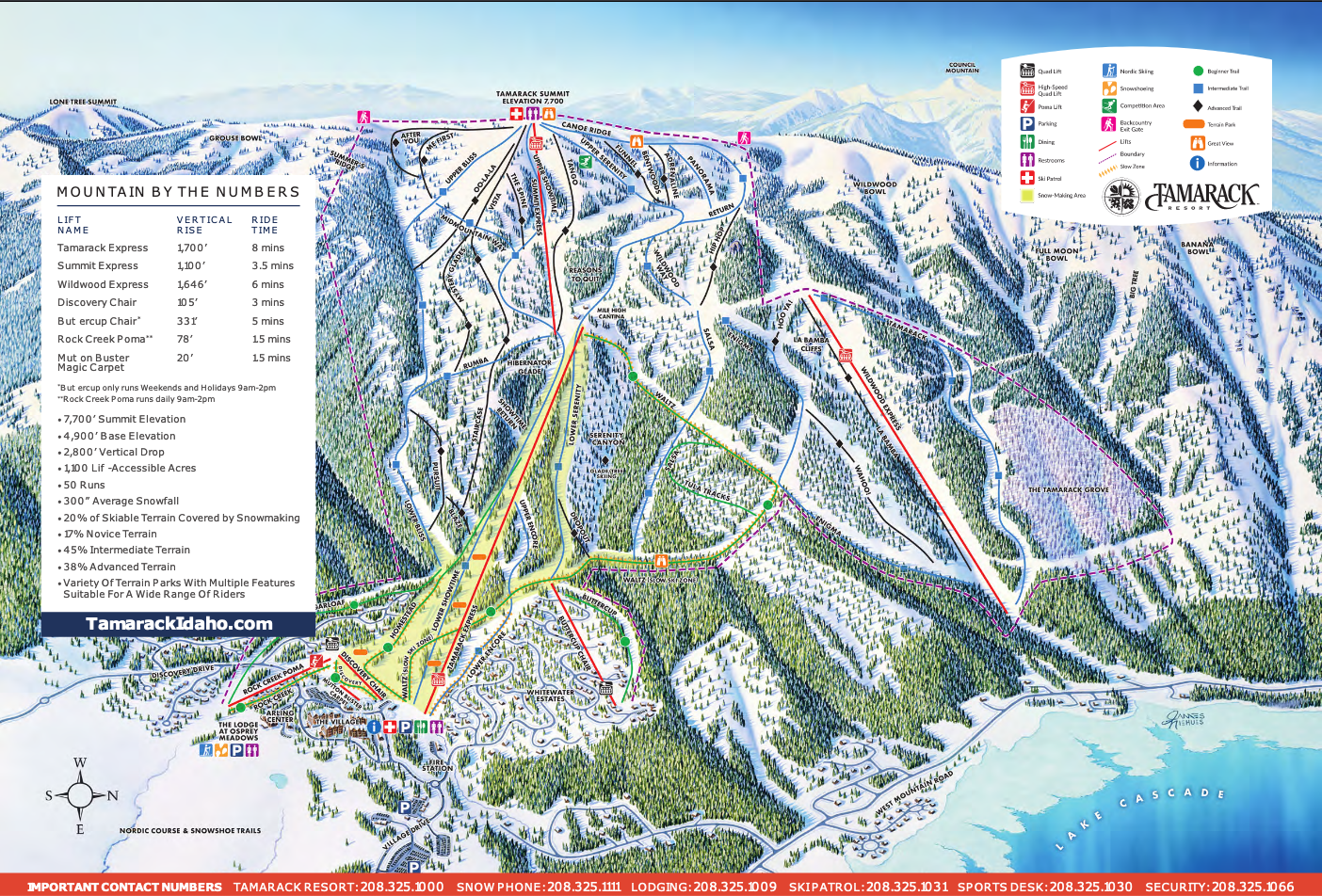 Photos