World-class ski resort Taos Ski Valley, NM in the Sangre de Cristos, is three hours from the nearest major airport in Albuquerque. Not the greatest accessibility for a major resort.
So, how best to solve this problem? Taos think they have the perfect solution. They went out and bought a frickin' jet and announced a new airline – Taos Air – that will offer daily direct flights from Dallas and Austin from December through March, to an airstrip 30 minutes from the chairlifts.
Few, if any medium-sized ski resorts are making investments at this level right now, writes Powder.com.
"The response has been incredibly positive," says sales manager Robb Greer, who was recently in Texas promoting the flights. "Taos Air is the fastest, easiest way to ski in the Rockies."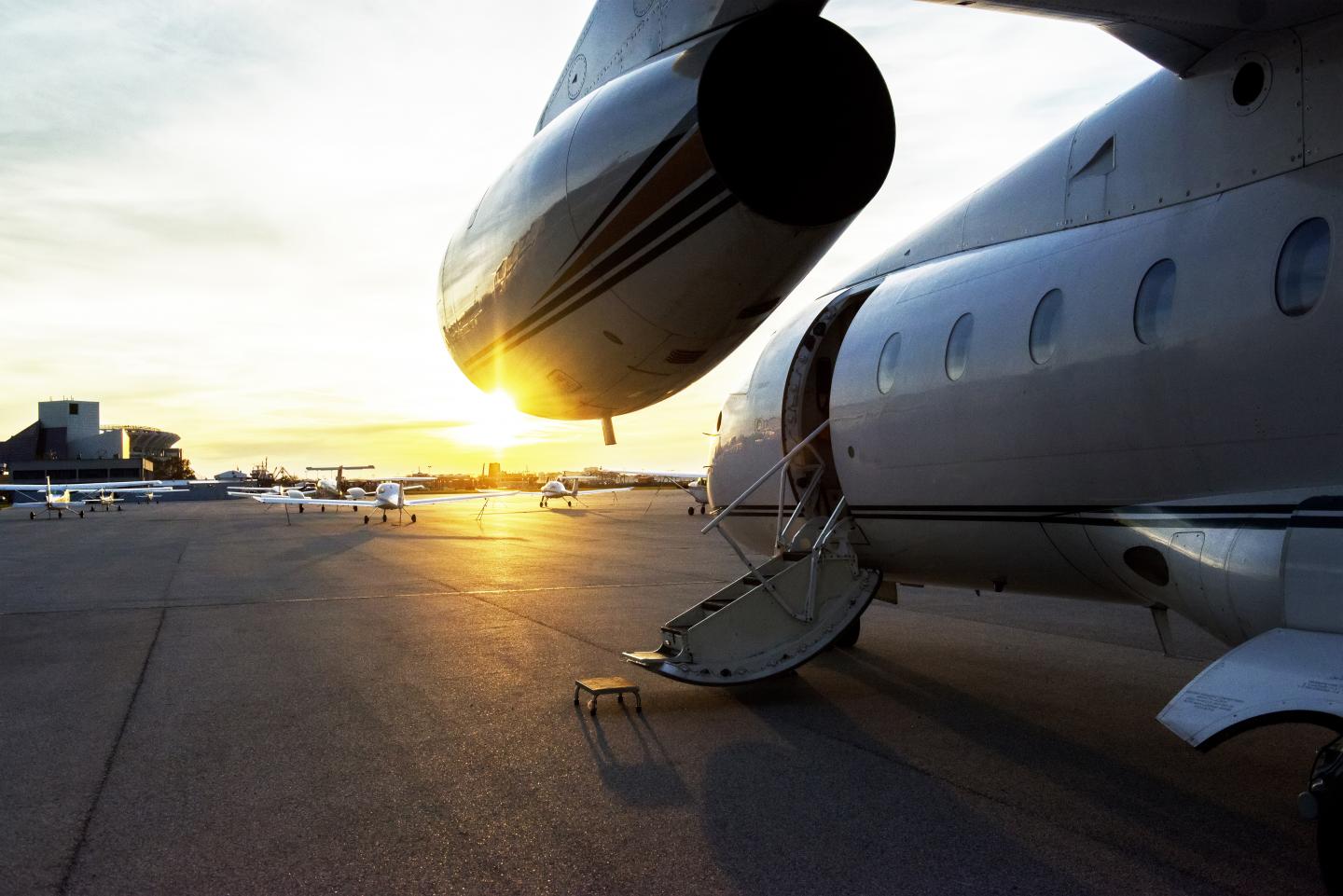 The announcement comes in the middle of a 10-year, $300-million renovation that includes a new main chairlift (Taos's first high-speed quad), much improved snowmaking (they just had one of their worst winters ever last year), a new luxury hotel, a "gondolita," an upgraded children's center, and makeovers at two restaurants. Next summer, they'll be building new mountain biking trails, a Via Ferrata and new condos.
"I don't think it's going to change the entire equation, but it will make it a little bit easier," says CEO David Norden, who believes Taos' independence is now a unique asset in the ski world. "If we do our job right, it leaves us with a place that is greatly differentiated from the pack, because the pack looks the same, and the pack is getting bigger. We've got the culture, we've got the scale, we have a great mountain."
Tickets for the 30-passenger chartered flight will start around $400, and passengers will land in El Prado, just down the road from the ski area. The price includes one checked bag and complementary Rossignol demos, and passengers staying at the Blake or the Village of Taos Ski Valley will receive free transportation to their hotels. The flight will leave from private terminals and passengers will only need to arrive 30 minutes before takeoff.
Taos Ski Valley is just 1 of 36 iconic destinations available on the Ikon Pass.