Brought to you by Taos Ski Valley
Report from Friday, January 28, 2023
Up, at 'em, and straight to the Bumps Market for a chorizo burrito with red and green sauce aka 'Christmas'. 
I couldn't make a burrito this good if I tried. 
Then we got espresso from Black Diamond coffee—so good. 
We were out on the village this morning, taking it nice and easy…
Then our friends showed up and we took up Lift 1.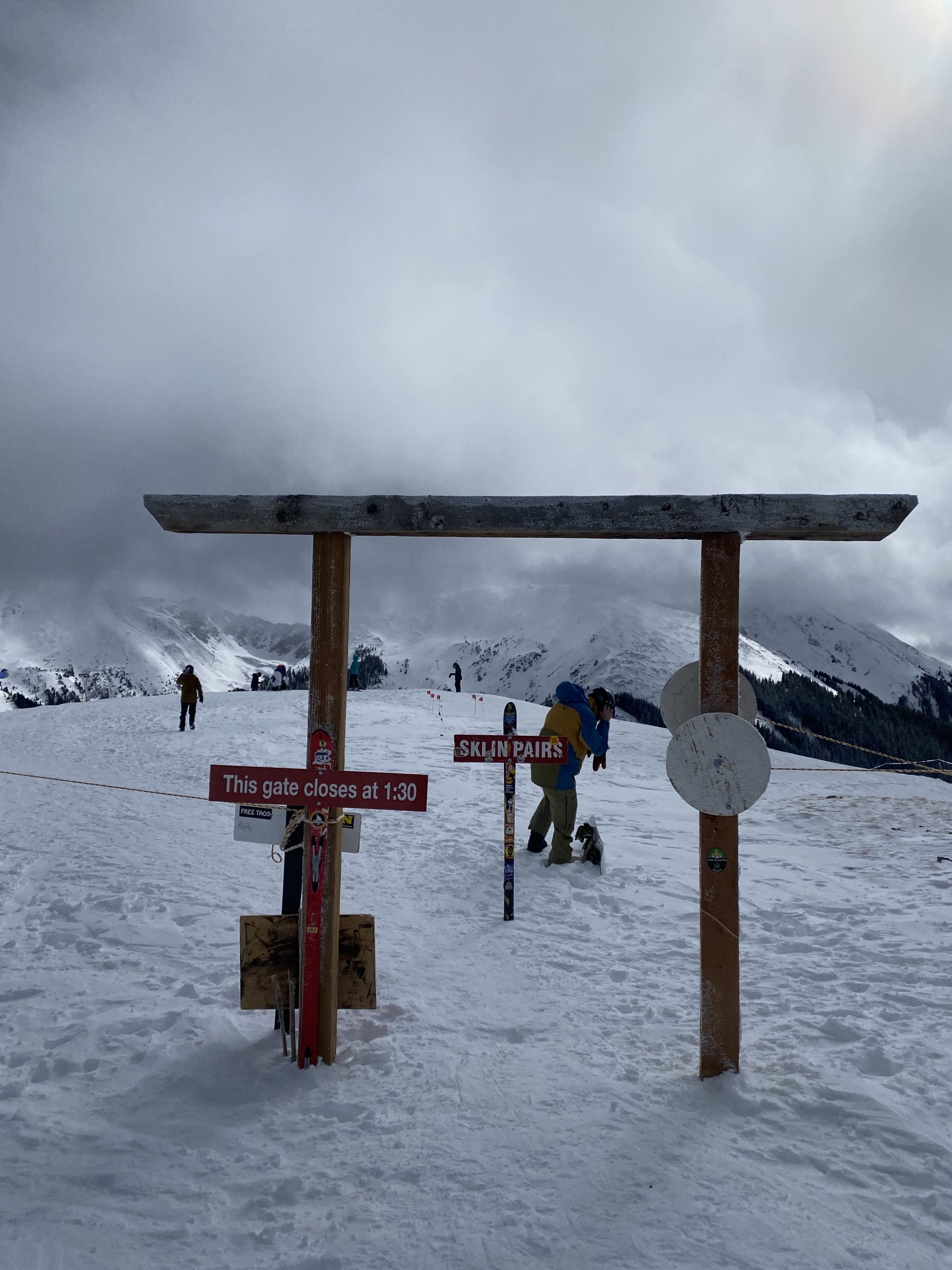 It was pleasantly warm but not too much so and sunny. Winds were light but gradually increasing, with clouds rolling in fast. 
We went to Lift 2 to hike Highline Ridge and by the time we got there it was full-on cloudy and getting windier.
The jaunt up to Highline Ridge was quick, maybe 10 minutes or so.
We took the traverse all the way to the trees near the end of the ridge and found a nice, steep shot called Tresckow with perfectly spaced pine trees.
Devin went first and I followed him until branching off to the left. 
I carved through the firm and fast snow, pretending that the trees were race gates. 
It was mostly moguls and the snow was firm but not icy.
It was fast, hard-charging snow.
I was a huffin' and a puffin' by the bottom of it. 
We were rewarded with a beautifully groomed, speedy green run at the end of it called Honeysuckle which we took down to Lift 4. 
From there we took it easy, ripping quick groomer laps with our friends on the backside and then Lift 3 before going to the Taos Ale House for mid-day beers. 
We enjoyed our brews with the best company we could've ever ask for, laughing to our stomachs hurt and our eyes watered. 
Normal people don't have this much fun.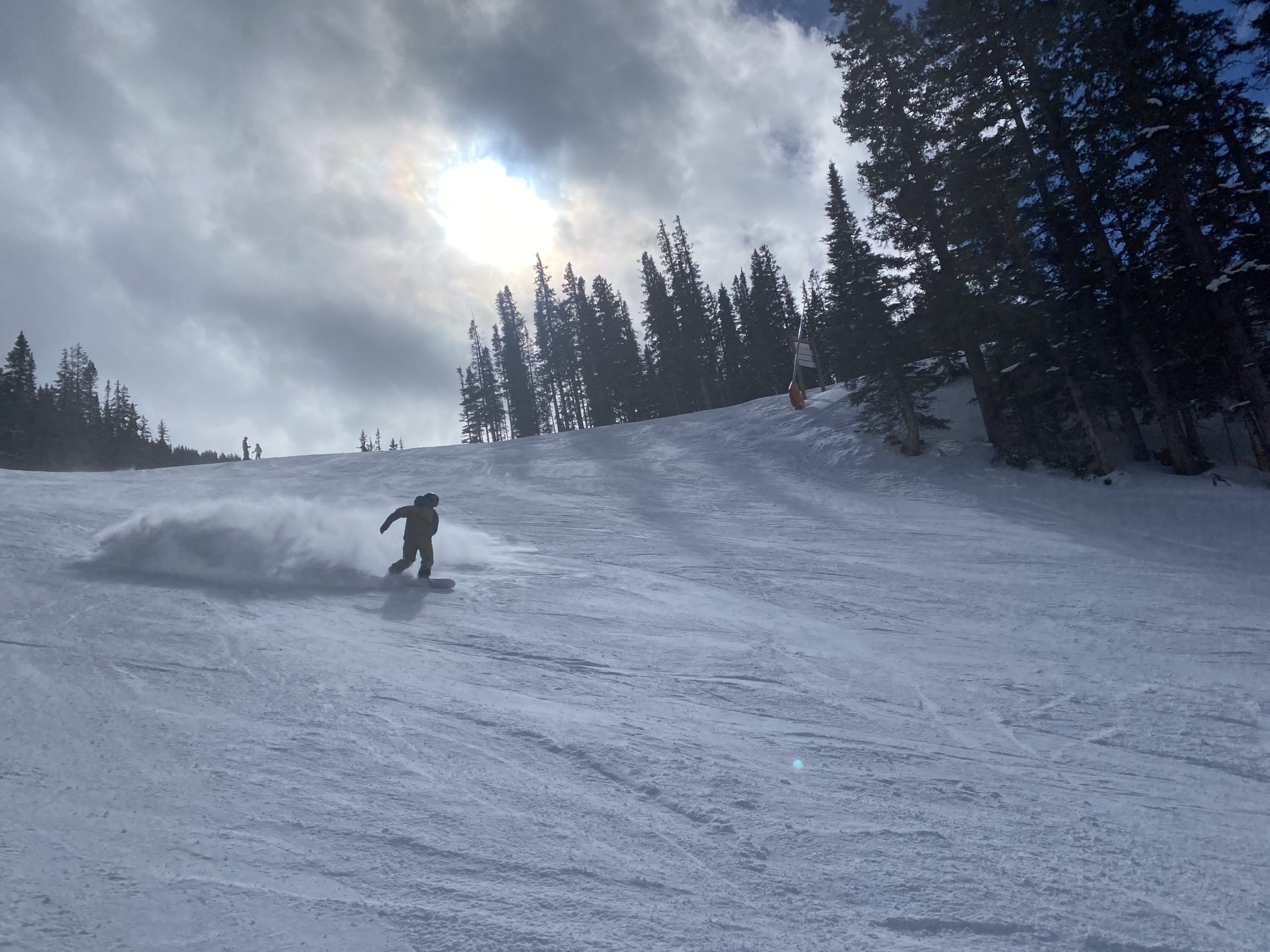 Our friends and us took the chair up a couple more times for some fast laps on the backside followed by a long Porcupine lap down to the base. 
It was our good buddy Kaden's birthday, and we went and celebrated in town at the classic New Mexican restaurant Orlando's. 
If you like Mexican food and you're in Taos then you've got to hit this spot. 
We ate and drank and bantered like it was our last day on Earth.
The living is easy in Taos, but the skiing is hardcore.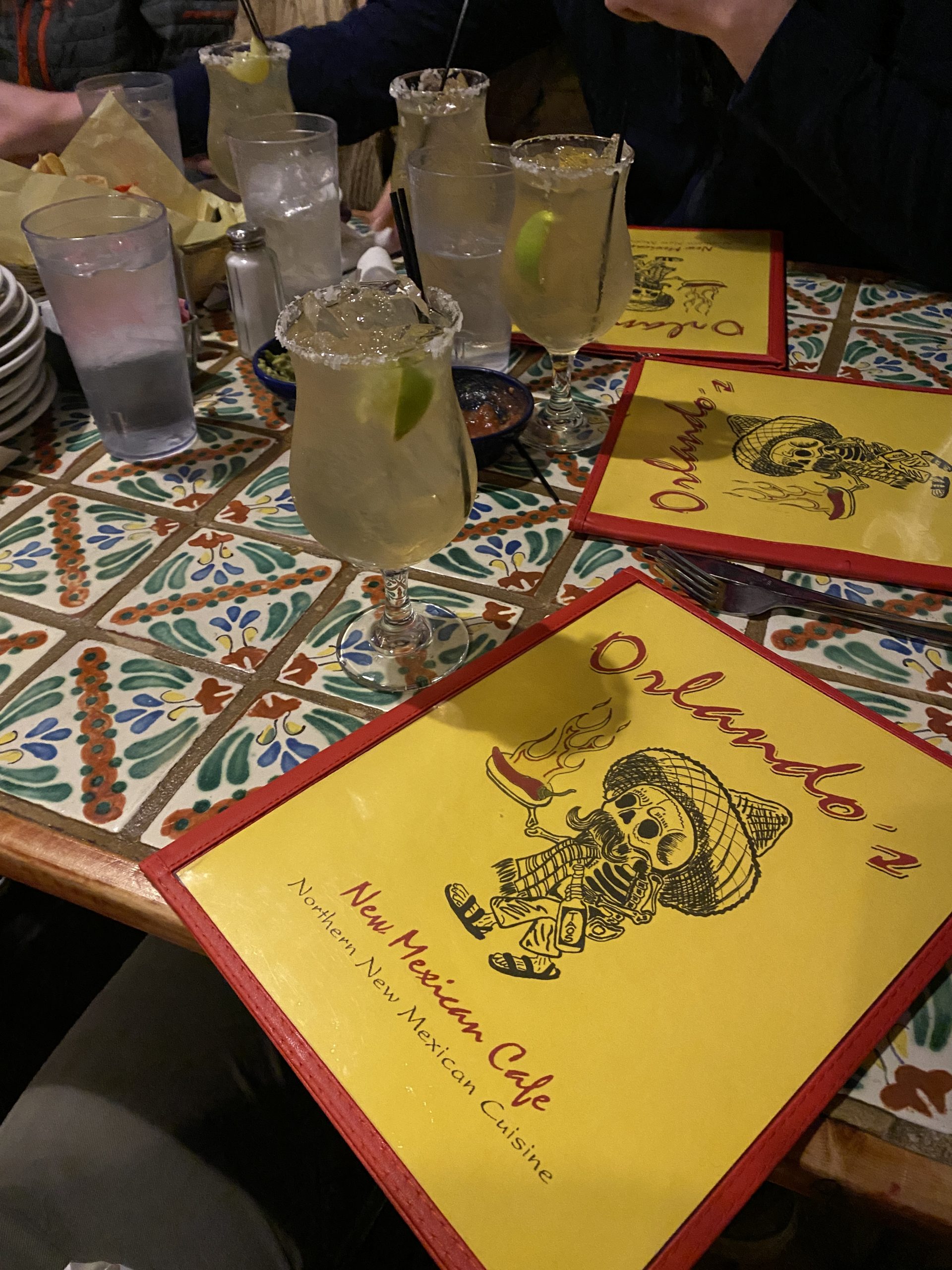 Snow Numbers 
Weather 
Photos