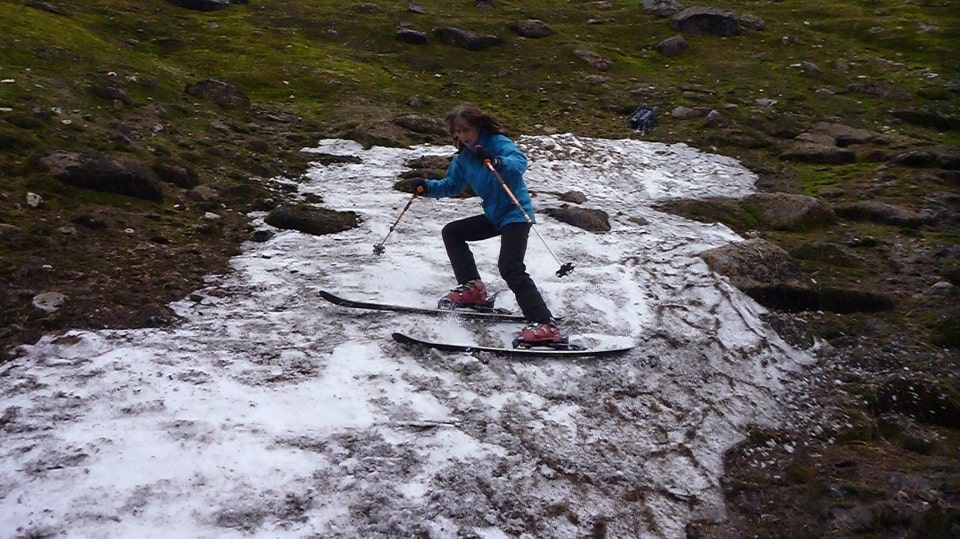 A 65-year-old former teacher has set a new record by skiing for 120 consecutive months in Scotland. Helen Rennie, from Inverness in Scotland, started hiking up mountains in search of patches of snow to ski on throughout the summer of 2009 and has managed to maintain that streak through to this day.
Rennie claims she has faced some challenges along the way, but her love of hitting the slopes and being in the mountains has made it worthwhile. She achieved her 120th consecutive month last week, skiing in the Cairngorms mountain range in Scotland following a fresh snowfall.
"I never anticipated doing 10 years after I managed the first so I've been very fortunate to keep it going," Rennie told CTVNews.ca on Friday.
Rennie first began the challenge in 2006, but after 11-consecutive months she was diagnosed with esophageal cancer. Following her recovery, she began skiing again in 2009. And hiking several miles with heavy skis and boots hasn't deterred this 65-year-old from sticking to her goal, although the amount of days Rennie skis per month varies.
"In the winter, if conditions allow it, I will ski as often as possible," she said. "This has been a poor year in Scotland so the most I skied was 14 days in April. This year, I managed one ski in August and then the patch melted by the end of the week."
Rennie treasures the "quiet moments", wildlife encounters and the "lovely spring snow."
"When I'm on snow, I am totally absorbed so I forget about any problems in life," she said. "Never knowing each year if patches will be there in August and September or if there is going to be any fresh snow is exciting."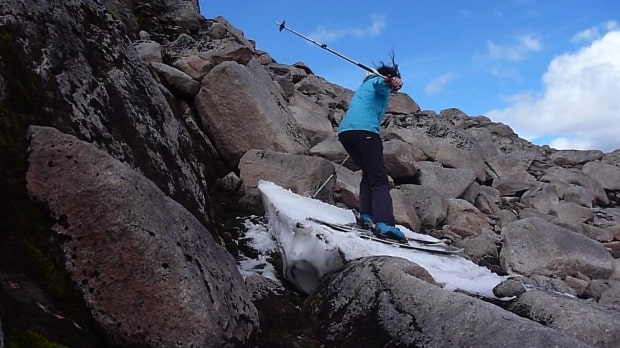 As time progresses though, finding permanent patches of snow in the Scottish highlands is becoming more and more difficult as they succumb to warming temperatures.