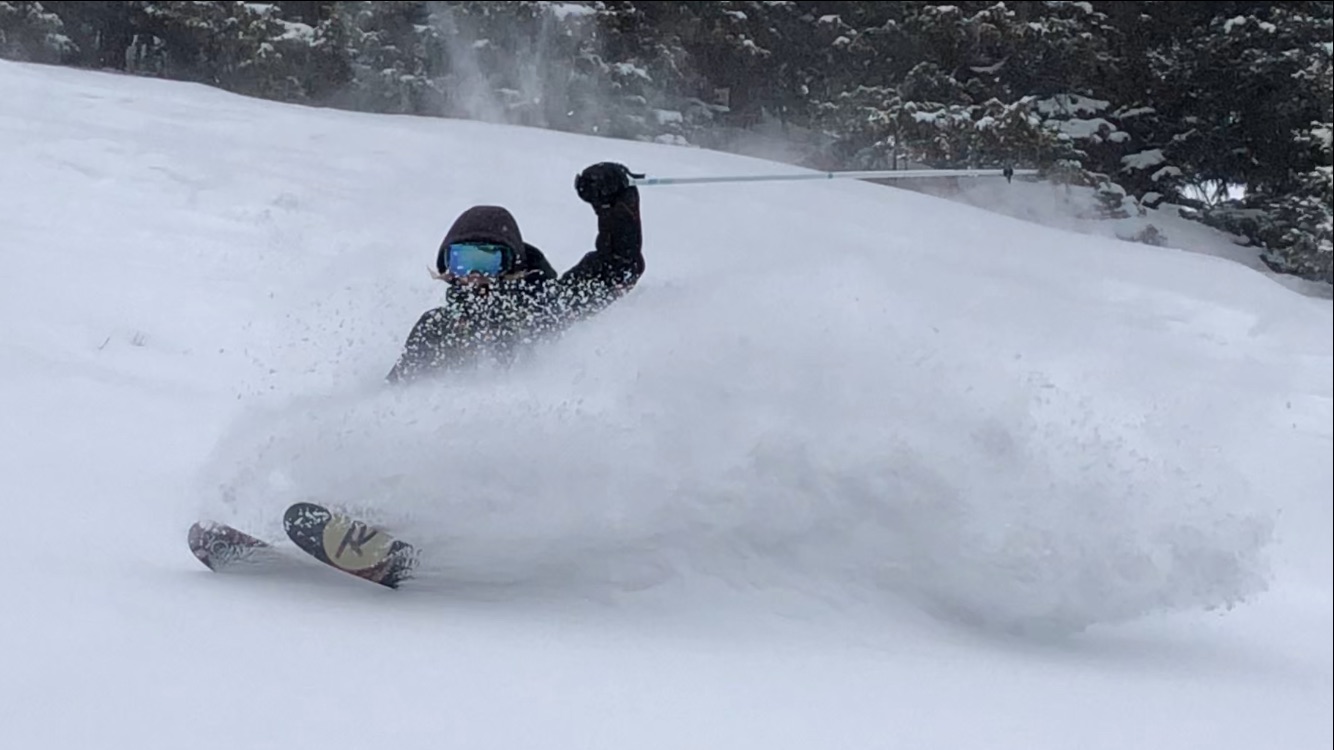 The heads of two resorts have spoken publicly over the last week to placate locals bemoaning overcrowding on their home mountains caused by the Ikon Pass. Before last weekend, the Jackson Hole Mountain Resort, WY president attributed busier slopes this year to record snow and not the introduction of the Ikon Pass. She also added, that to survive in this industry, the resort had no choice but to partner with one of the two 'big boys'. And as a follow up to that, the general manager of Big Sky Resort, MT added that Ikon Pass holders are welcome, and are in fact a necessity for local businesses to thrive, and is saddened by locals begrudging these visitors to their mountain.
But there is one ski town that is happy with their season, and their inclusion on one of the major multi-resort passes:
"We are pleased; very pleased with our membership in the Epic Pass," said Telluride ski area co-owner and chief executive Bill Jensen, the industry veteran who served with both Vail Resorts and Intrawest before taking the reins at the southern Colorado destination ski hill in 2015.
Under Jensen, Telluride, CO joined the Mountain Collective Pass in 2017-18, which offered two days of skiing at more than a dozen ski resorts, and then the following year Telluride became the first destination resort to partner with Vail Resorts' Epic Pass, in a deal that allowed buyers of the unlimited, full Epic Pass seven days at his ski area, reports The Colorado Sun.
It's worked well for both the town and Telluride ski area, continues The Colorado Sun. Skiers with the Mountain Collective pass skied two days. Skiers with the Epic Pass are skiing for more than four days. And the biggest wave of Epic visitors is arriving midweek, taking over empty hotel rooms in a community that regularly fills on weekends. Jensen said he's seeing about 350 Epic Pass scans every weekday.
"So they are coming midweek and staying in the community for four, five nights and our community lodging and restaurants are feeling that," Jensen said. "We really believed that going with the full Epic Pass would bring a destination skier here. And we are seeing exactly that."
Flights into the local Montrose Regional Airport have increased 10% this season, Matt Skinner, chief of Telluride's Colorado Flights Alliance told the Colorado Sun. And Michael Martelon, the head of the Telluride Tourism Board since 2011, said Jensen's deal with Vail Resorts is "most certainly" showing up in local tax revenue.
January lodging tax revenue for both Telluride and the Mountain Village was up 16 percent, and restaurant taxes are up 12 percent. February taxes are still being finalized, but both February and March are expected to be 'off the charts' and Martelon is expecting this current season to be a record breaker for the area.
"The Epic Pass is really working for us."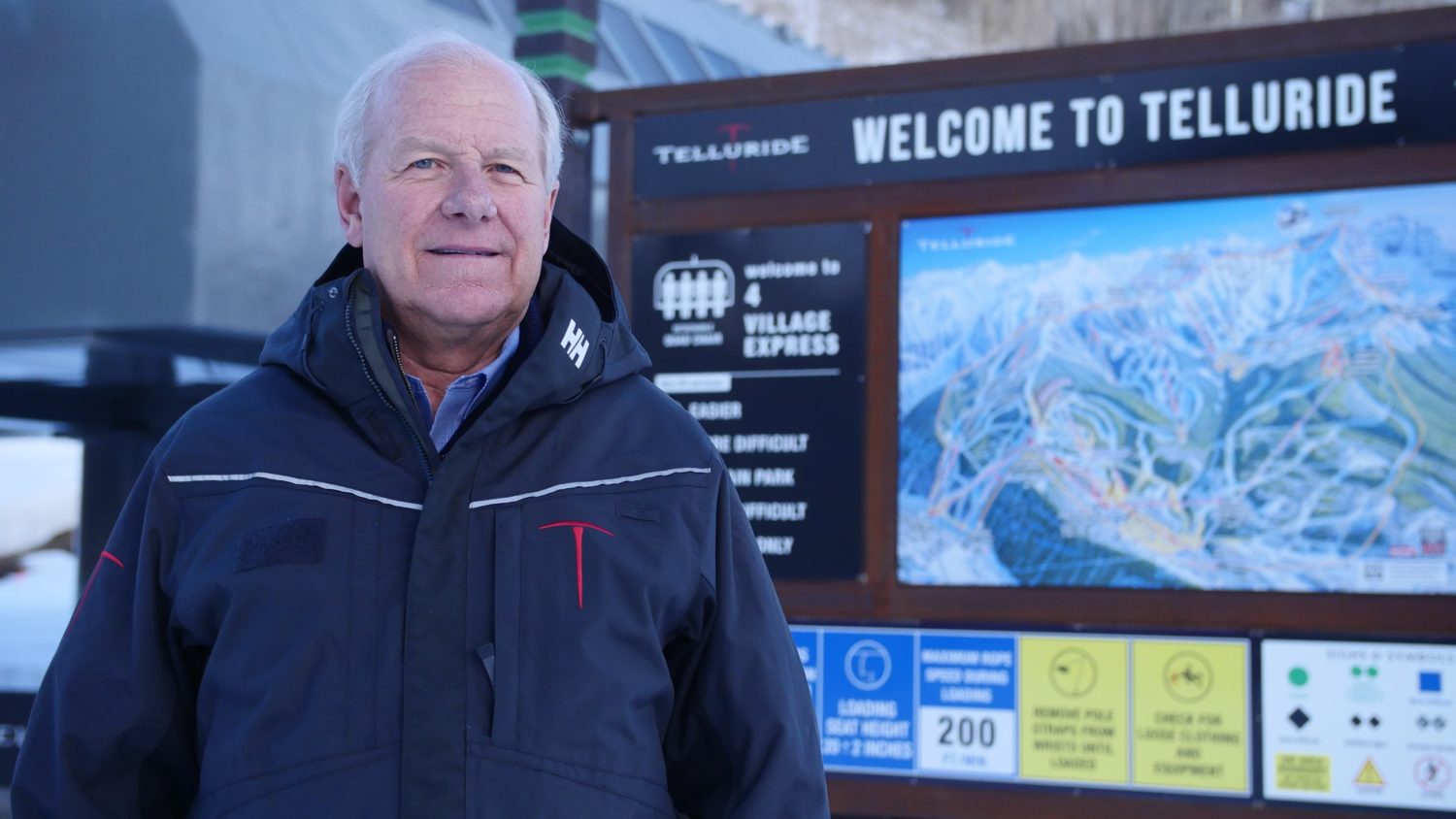 The success brought to Telluride by the Epic Pass has not gone unnoticed throughout the industry. Sun Valley Resort, ID and Snowbasin, UT, both owned by the billionaire Holding family, consulted with Telluride and its local businesses before making the decision to jump on board the Epic train for next season.
"I think they had already made the decision they were going with Epic when they came here, but they visited with everyone and they said 'Boy if we could do what you guys are doing, it would be a game changer for us,'" Jensen said.
Like Ikon Pass resorts Big Sky and Jackson Hole, there have been a few grumbles from locals about lift lines on big weekends. The three-day Martin Luther King Day holiday, which fell during a healthy snowstorm, for one. But Jensen has some stats here to counter those grumbles:
Season pass holders have skied 50,000 more days this season than they did last year
There were 1,400 more local season passholders on the mountain MLK Saturday than a normal winter Saturday
When Telluride sees these snow-driven surges in visitors — drawing an additional 1,000 to 1,500 skiers — about 80 percent of the extra skiers are using a Telluride season pass
According to Jensen, Vail asked if Telluride wanted to do two Epic Local days, to which he refused. The sound logic being that those pass holders (Front Rangers historically are the biggest purchasers of the Epic Local Pass) would all show up on a Saturday and Sunday on a crazy weekend with a ton of snow.
For the full article, head over to The Colorado Sun.