Thousands of backcountry skiers slid over the most southern extent of the Teton Fault this winter, most likely without even knowing it, reports the JH News & Guide.
Geologists just recently learned that the north-to-south fault bisects Old Pass Road, cutting through just a couple hundred yards uphill of the trailhead.
"It's right next to Wilson, running intermittently along the eastern side of Phillips Ridge," said Mark Zellman, a contracted geoscientist who helped the Wyoming State Geological Survey update its imaging of the Teton Fault map. "That was not previously mapped at all."
The Teton Fault runs for over 40 miles along the base of the Tetons, forcing the mountains upward every few millennia when a major earthquake occurs. When that happens, Jackson Hole simultaneously slumps. The Teton Fault's northern limit is just beyond Steamboat Mountain, north of Jackson Lake's man-made narrow tip. Until now, nobody had ever attempted to detect the southern limit.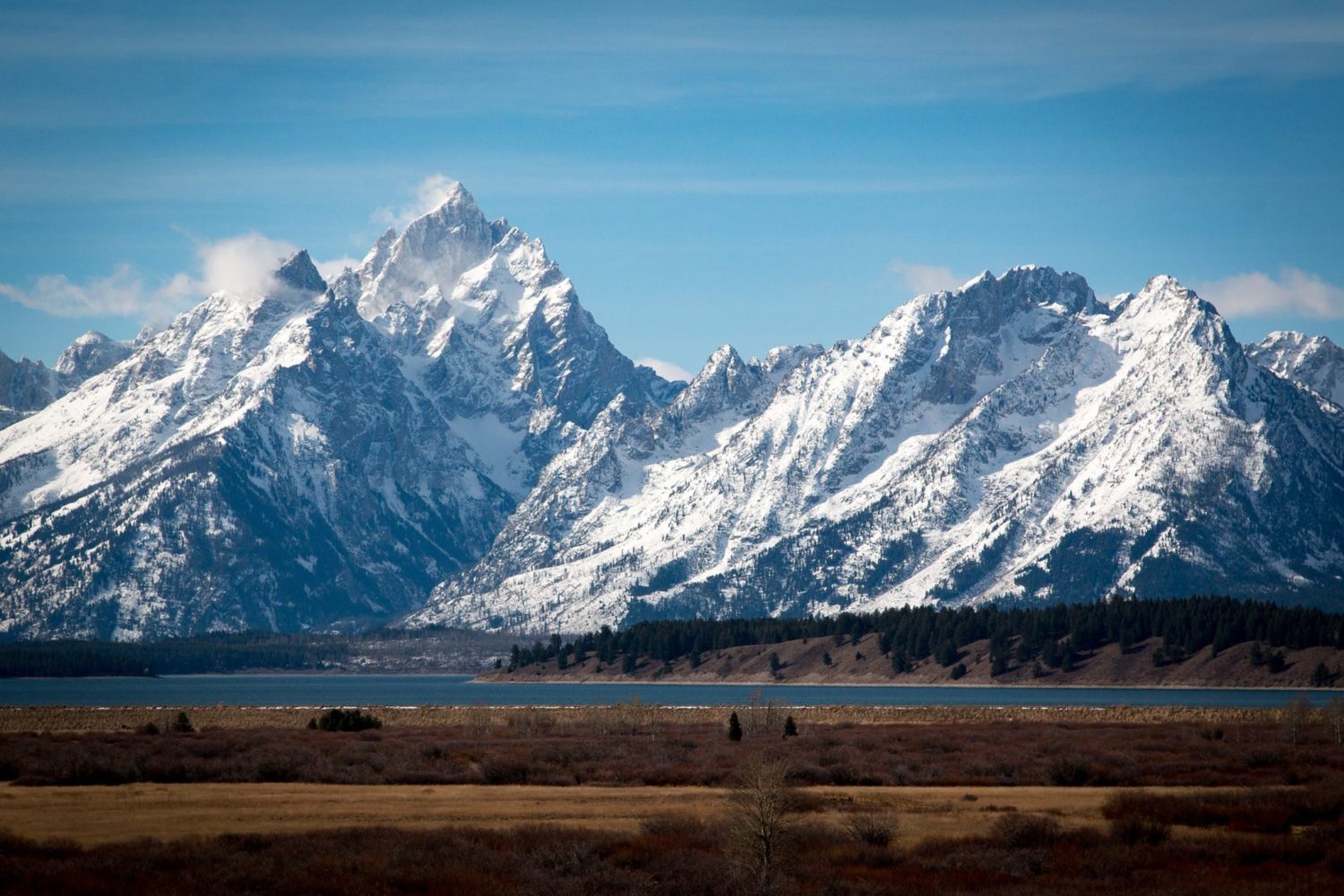 Mapping the fault line with the best precision yet required flying a plane that carried a sensor that uses a laser-beam technology called "light detection and ranging," or LiDAR. The lead author of the latest Teton Fault map confirmed the latest discovery.
"We started evaluating that data and realized very quickly that it was showing details in the fault that weren't currently represented in the existing maps. It does cross the road that goes up to Teton Pass, but it's not very clear.'
A 5-year-old update to the USGS's seismic hazard map suggests that northwest Wyoming is as seismically hazardous as anywhere in the United States, due in no small part to the Teton Fault. Geophysicists have been aware for years of two major eruptions over the last 8,000 or so years, but in 2017 map co-author DuRoss detected a third when they excavated into where Teton Fault cuts across Jackson Hole Mountain Resort.
Historic earthquakes that have been detected during excavations reached or exceeded magnitude 7, a big enough event today to badly damage buildings, send a tsunami across Jackson Lake and cause widespread avalanching in the winter.
This summer a USGS team will dig into the fault's newfound southern reaches on Teton Pass, duplicating a north-end excavation at Steamboat Mountain done in 2017.
"The purpose is to resolve the timing of larger earthquakes on the fault so we can use that information to determine whether it breaks all at once," DuRoss said. "Do all 70 kilometers break at once? Or is it possible to have one here and then another there?"
For more details, check out the article in full on the JH News & Guide.