Report from January 5, 2022
Today we skied ridiculously deep snow in the Teton Range, WY.
It was the deepest snow I've skied in the Tetons.
It was "Holy Sh$%!" deep!
I drove here from Tahoe yesterday on a whim…
I woke up and it was raining in Tahoe so I started driving east not sure of where I'd go.
The forecast was for 3-7″ of snow last night in the Tetons.
Utah had a better forecast.
I somehow picked the Tetons and I got lucky…
Instead of 3-7″ it snowed about 30″…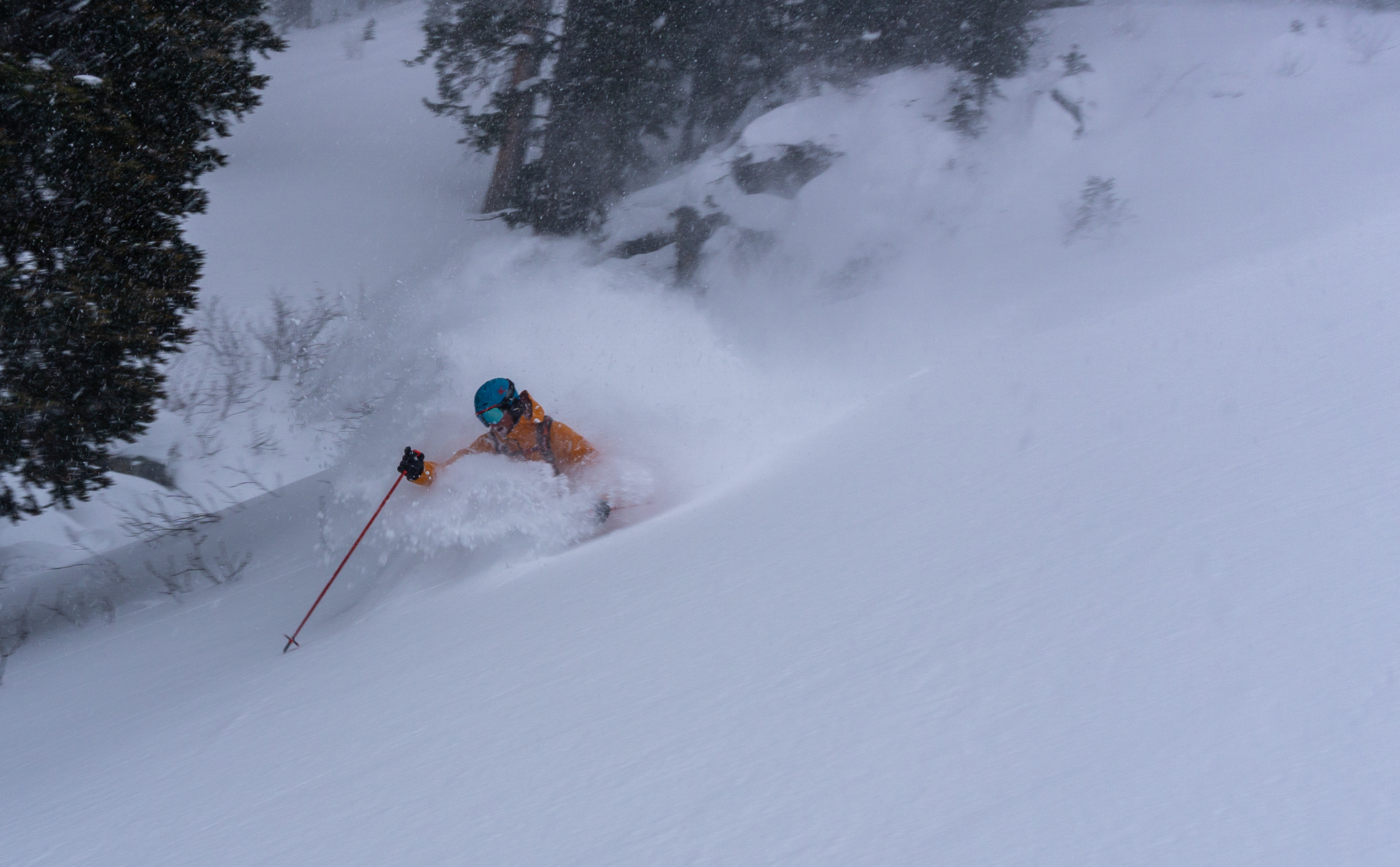 I skied 3 glorious runs with Owen Leeper and we just couldn't get over how deep it was…
We did our best to document it, but it was so stormy, snowy, windy, and deep that it wasn't easy to do.
We had a blast, I'm exhausted and I've gotta go to bed.
Tomorrow might literally be too deep…
Recent Reports
Avalanche Forecast
We did see some instability out there today.  4″ deep small pockets breaking on ski cuts in the morning that ran fast on top of the snow.  Up to 12″ deep small pockets that broke on skiing and ran slower and were low density.
Weather Forecast
Photos