Many may not even be familiar with what a ski bike is, but it is pretty self-explanatory – it's a bike with skis instead of wheels. The alternative method to getting down the slopes has been around for decades, although it has never really taken off.
But back in 1970, the car company Porsche partnered with the manufacturer Arova in creating only a couple hundred Arova-Porsche 212 Skibob's or ski bikes, as we would call them today.
A unique part of these particular ski bikes is that they were specially designed to be packed up to fit in the front trunk of a Porsche 911. The ski bike also provides a storage compartment to pack a lunch or any other items you may want to bring on the slopes for a day on the mountain.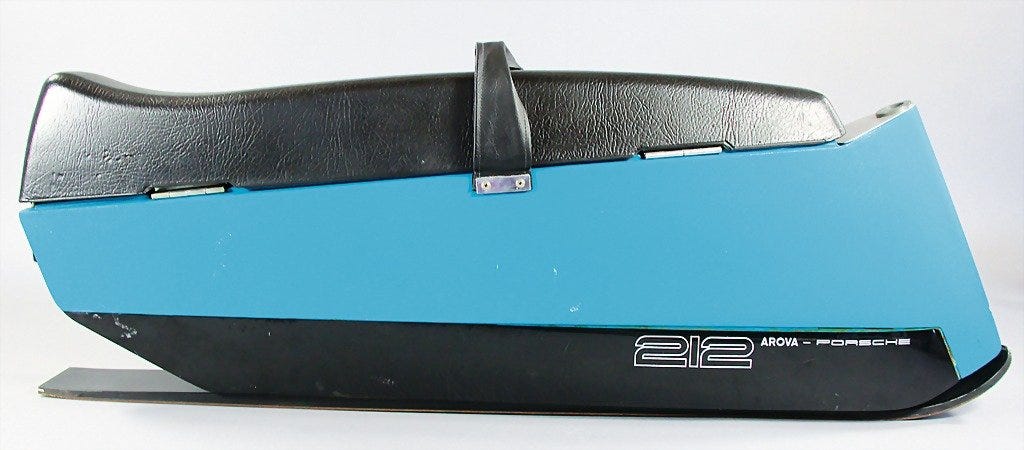 Being made in the 1970s, the bike is old and much heavier than a ski bike you may use today, weighing in at 30lbs (14kg).
In an online auction in July 2020, an Arova-Porsche 212 Skibob sold for $8,400! These pricey collectible items can be seen to many as an interesting piece of automotive history created by Porsche. However, for skiers, it might just be an even more intriguing facet of a sport that has still never taken off.