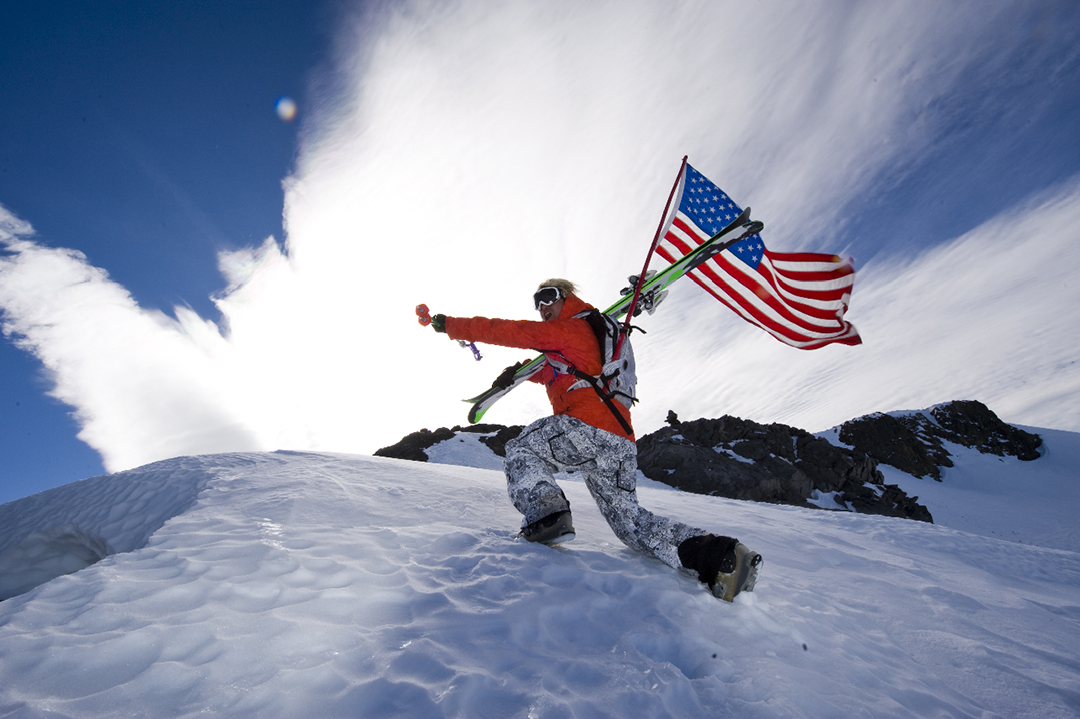 Here's a list of 11 of the best ski companies made right here at home, with their "About" information inserted from their websites. 
"Ten minutes from downtown Portland, you'll find the ON3P factory. It's not operated by some OEM company, nor are we some mega-factory building our skis overseas. It's where our small crew of ski builders come to work and build each and every pair of ON3P skis.

Since the beginning, we've believed we could build skis better, build them ourselves, and build them here in America. We're skiers who founded a manufacturing company, not one who entered the game as an overfunded marketing business, focused on creating hype, then outsourcing our production. There's no pride in skis we didn't press, nor a personal stake in skis being sent off to be built by someone else.

Above all else, we cherish the knowledge that we've created every aspect of the skis we take to the mountains and ski on our days off. There's pride in what we do and without our craft, we're just like the rest.

But with it, we're ON3P."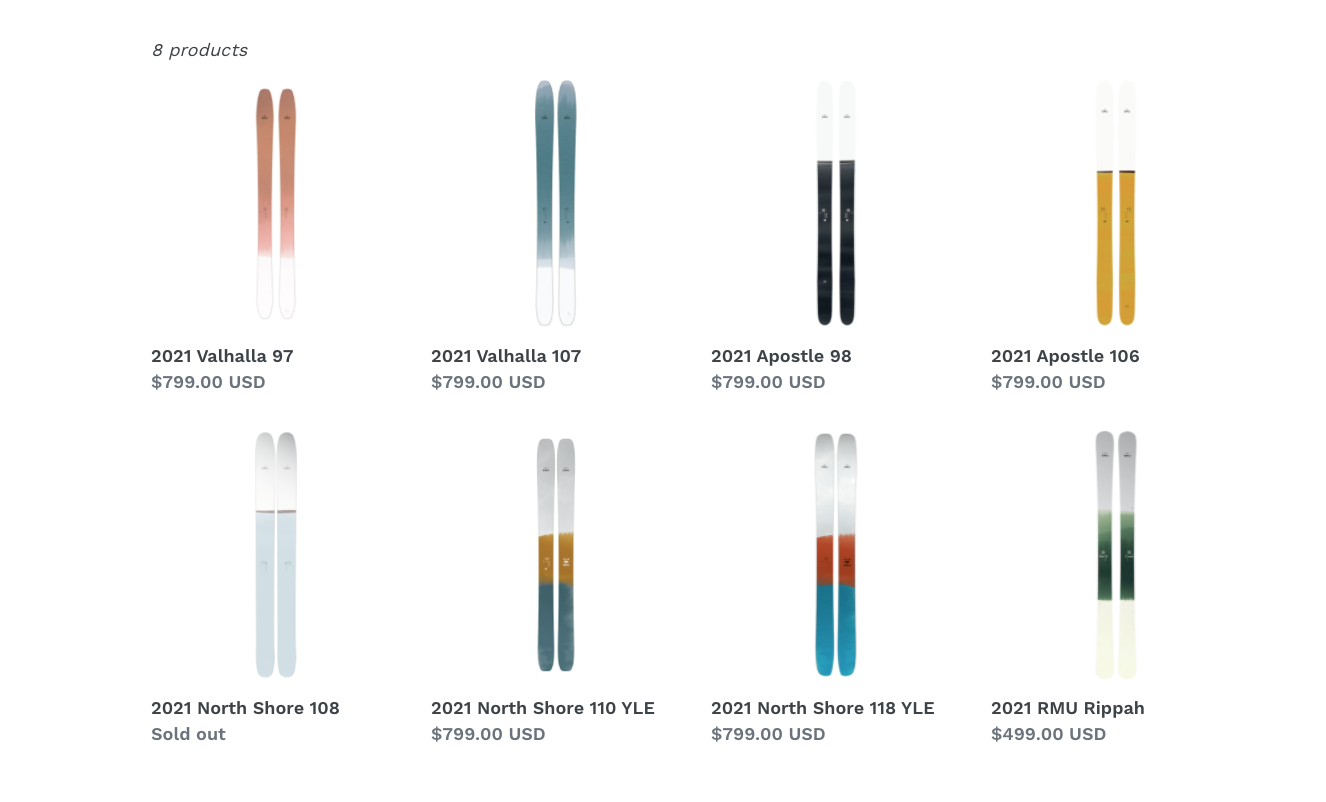 "Often, this seems to be the natural progression for a lot of skiers as they begin to become more interested in the products themselves, how they are put together, and the technology behind them.  Our goal from the start was not to start an international company; little did we know the extent of the lessons that the industry had in store for us.  Rather, our goal from the beginning, as skiers, was simply to understand more about skis, skiing, and design for our own purposes.

Just like every skier we wanted to know more about the process so we began researching the process, equipment, and materials necessary with the same passion that we had previously brought to the table when researching new lines to ski, snow conditions, and weather patterns."
"As a locally, skier owned company, Folsom builds custom skis that are designed, engineered, and built specifically for you. With a focus on our experiential-based Custom Fit process, we get to know you as a skier and take those unique attributes into account as we handcraft the perfect pair of skis at our private manufacturing facility in Denver, CO. With the ability to customize any ski from the core to the topsheet graphic, Folsom Skis are backed by a satisfaction guarantee and are promised to outlast any mass-produced product on the market. As a favorite of clientele from around the world, celebrities, and professional skiers alike, Folsom products have received numerous honors and awards from publications such as Freeskier Magazine, Powder Magazine, and Skiing Magazine, just to name a few. To get started with the Folsom Custom Fit experience, fill out a custom fit form or feel free to shop our online store if you already know what you want."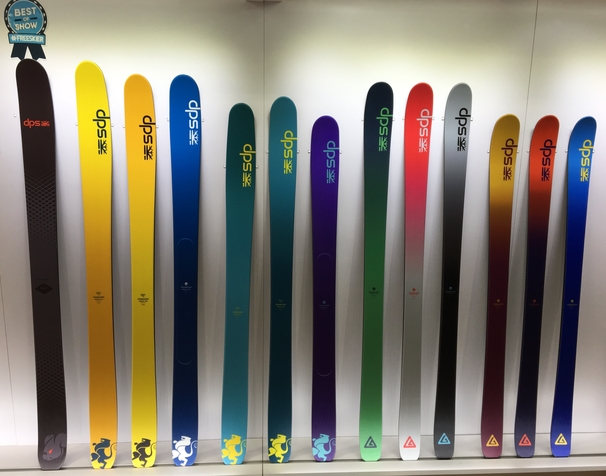 "Founded in 2005, with the partnership of professional skier and ski designer Stephan Drake and leading ski engineer Peter Turner, both were inspired by a vision to make perfect skis worthy of those who live and breathe the sport.

DPS introduced the world's first and only Pure prepreg carbon fiber sandwich ski, the first 120mm powder pintail, transferred the word "rocker" from surfing to skiing—then built the first rockered ski with sidecut—and unleashed the Spoon and Spoon Technology. The fusion of space-age carbon technology and groundbreaking shaping has resulted in the world's most advanced quiver of skis.

DPS fosters a tight-knit community between its designers, reps, photographers, partners, and skiers—while also supporting environmental initiatives and innovative multimedia projects worldwide.

DPS is located at the base of the Wasatch Mountains in Salt Lake City, where it operates and owns a state-of-the-art ski factory, and maintains its global headquarters.

DPS is a trusted brand of serious skiers worldwide. They are sold and shipped worldwide via dpsskis.com, and on five continents in the world's best ski shops."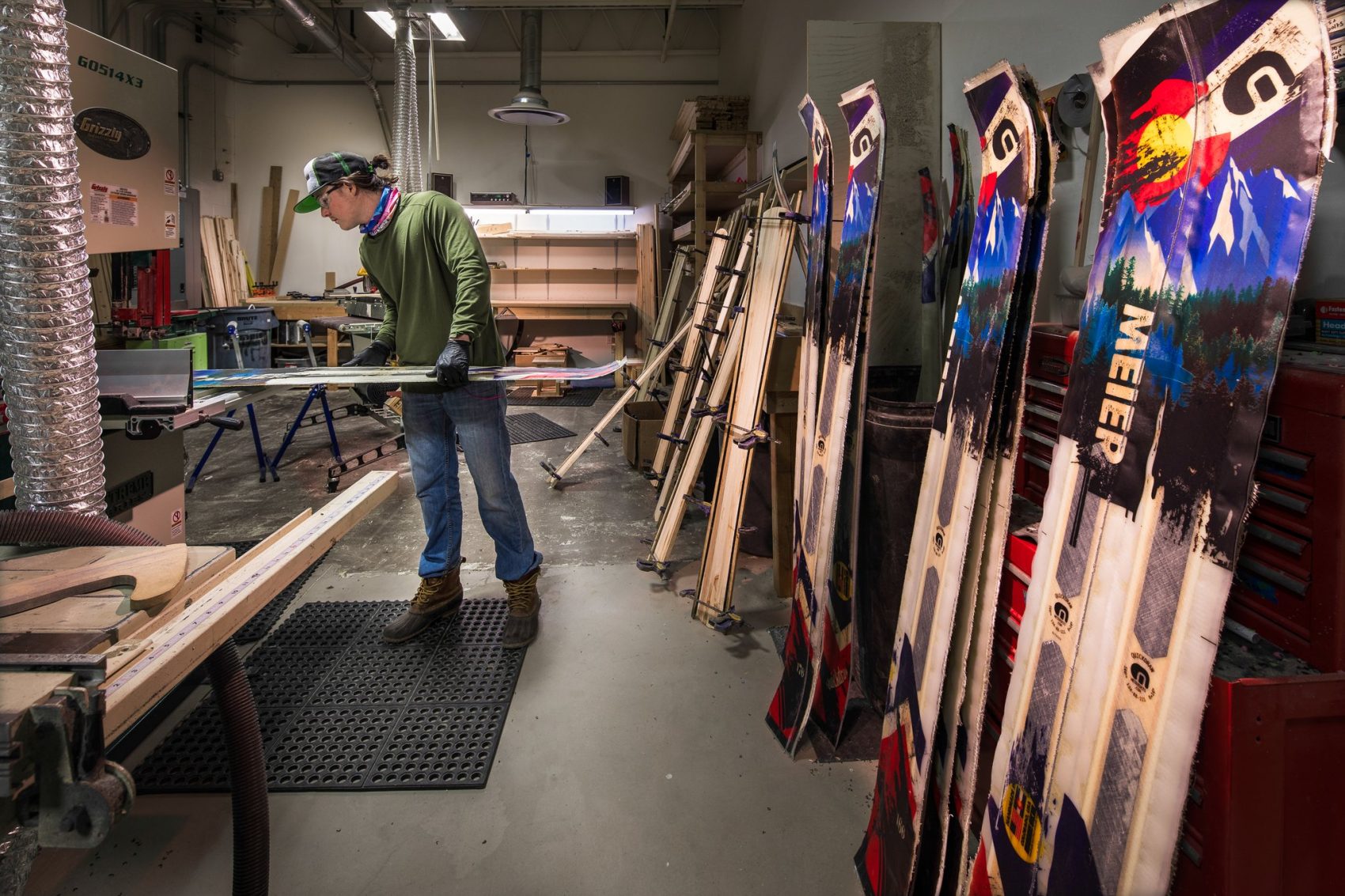 "Lately, we've been getting a lot of press for our eco-friendly measures. We also just won Manufacturer of the Year from Company Week! While we've prioritized the environment from our start 10 years ago, it's becoming more and more trendy. We sustainably harvest the aspen and beetle-kill pine from our home state in partnership with the Colorado State Forest Service. We also use a supersap made with recycled vegetable oil and pine resin instead of toxic epoxy. Our textured nylon topsheets use less ink as they show off the wood core (no printed wood here!) with less ink."
"Each year we build hundreds of custom ski designs for people all over the world, handcrafted from the Wagner Custom Ski Factory located in Telluride, CO."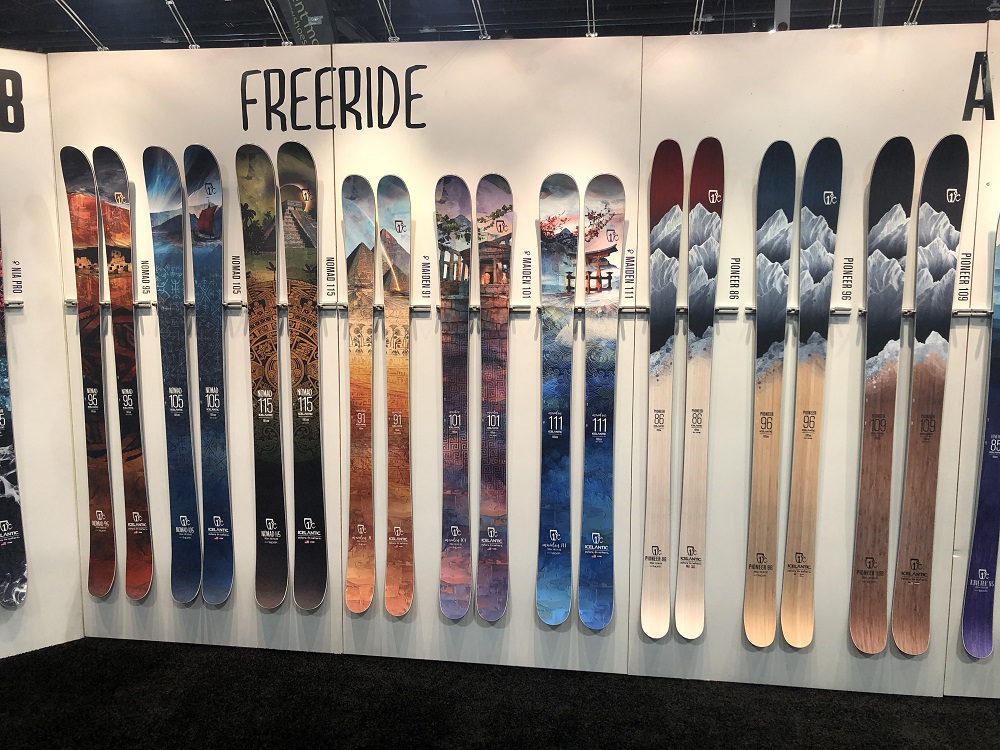 "100% of Icelantic's products are handmade in the US of A.  We utilize the highest quality materials and work with only the best manufacturers who mastered their craft and take pride in everything they do.  Domestic manufacturing not only supports our local economy but also allows us to take a hands-on approach to the manufacturing process ensuring that we are consistently offering the best products to you.  MAKE LOCAL THINK GLOBAL."
Handmade in Breckenridge, Colorado.
"Powder Skis – All Mountain Skis – Park Skis."
No, it's not a French ski company. They are made right here in the US of A in the ski hub of Salt Lake City, Utah.
"Competition in the backcountry ski category is fierce, and the end-user is more discriminating than ever. As a result, Voile ski design is constantly evolving. Today, Voile's pure-bred line of backcountry skis is uncompromising — and in some cases unmatched — in lightweight backcountry performance. Made in Utah, USA."
"Sharing a relentless love for the mountains, we live for early morning tours, bottomless pow, epic pillow lines, and high fives with friends. We yearn for both personal progression and the progression of our sport. We are #SHAPINGSKIING.

"THE DOWN LOW

It's an exciting time to be the biggest little ski company. We've had a big year. But we don't want to anger the gods of fortune, so let's make it clear: we're incredibly grateful, and we're seizing this opportunity to do some cool stuff for you in return. Everything below is part of our mission to give you a great experience and keep the beacon lit for skiers around the world.

First, we've opened a full-fledged shop right here in the Moment factory, so you can get ski'd up from the feet up—skis, boots, bindings, outerwear, and all the trimmings—while the smell of fresh sawdust and hot resin invades your nostrils. We support other local brands, carry tried and true gear we use ourselves, and offer custom bootfitting from shell work to footbeds. Just don't call it a boutique, or we'll send the interns to hunt you down (and they haven't had their shots).

You'll also notice some changes to the lineup. We thought about what you've been telling us in reviews and forums, and since the request we heard most often was to fill some gaps in our collections, that's what we did.

Love to ski fast facing forward? There are now four Commanders waiting for you, whether you need a 98-millimeter ripper or a 124-millimeter shred zeppelin. Love Mustache Rocker rides? You can hop on the new and improved PB&J, catch Wildcat fever in its original fat-cat width, or split the difference with a new kitty: the Wildcat 108. If you love Triple Camber but you live for the skin track, you'll be stoked on the new Deathwish Tour, now full size. And ladies, we didn't forget about you: The Bella is back with a revised design and the return of Mustache Rocker, and a 152-centimeter Hot Mess gives our women's cord carver a more appropriate size run that includes smaller skiers.

Lastly, we pulled out the abacus and made some calculations that we think will significantly boost our production without putting a heavier workload on our awesome build team. We're investing in more and better customer service to make sure there's always someone here to answer your questions. The great winter conditions caught us off guard to the point that we weren't able to keep up with demand, and we never want that to happen again."