Many of us can probably agree that snow-covered mountains are one of the most beautiful sights to be seen. A close second might be a deep, blue lake. Certainly, mountains and lakes are two of nature's most spectacular and beautiful geographic features and can be even more astounding when they reside in the same location.
Below is a list of the five deepest lakes in the U.S. which just so happen to have plenty of mountains and skiing opportunities close by.
#5 Lake Pend Oreille, ID – 1,150 Feet
Located on the panhandle in northern Idaho, Lake Pend Oreille is surrounded by national forests and mountains. The quiet town of Sandpoint sits along its shores along with other small towns. Beautiful views of the lake can be seen from Schweitzer Mountain, the largest ski area in the state.
#4 Lake Superior, WI/MI/MN – 1,333 Feet
The biggest of the great lakes is also the deepest. It spans an incredible 31,700 square miles, making it the largest freshwater lake in the world. It touches three states and the Canadian province of Ontario. There are many ski areas just in the upper peninsula of Michigan to choose from as well.
#3 Lake Chelan, WA – 1,486 Feet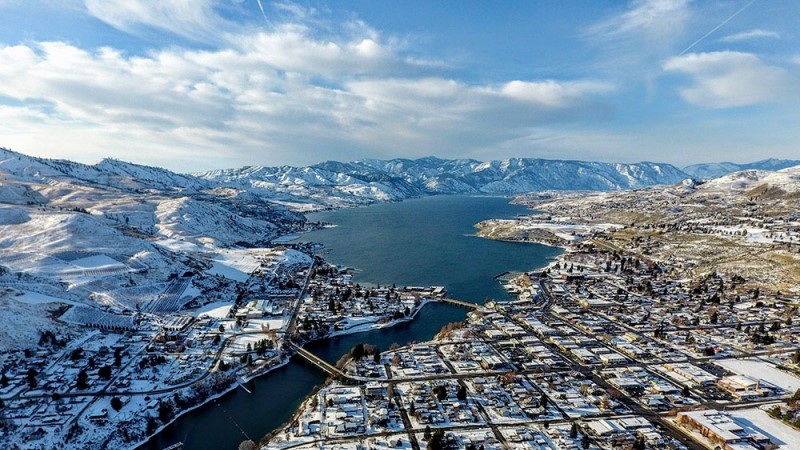 Mountains surround this lake, so although it might be narrow, it is still very deep. It is a popular spot in Central Washington for fishing and recreation. Echo Valley Ski Area is just 15 minutes away. Also within driving distance are the ski areas of Mission Ridge, Loup Loup Ski Bowl, and Stevens Pass.
#2 Lake Tahoe, CA/NV – 1,645 Feet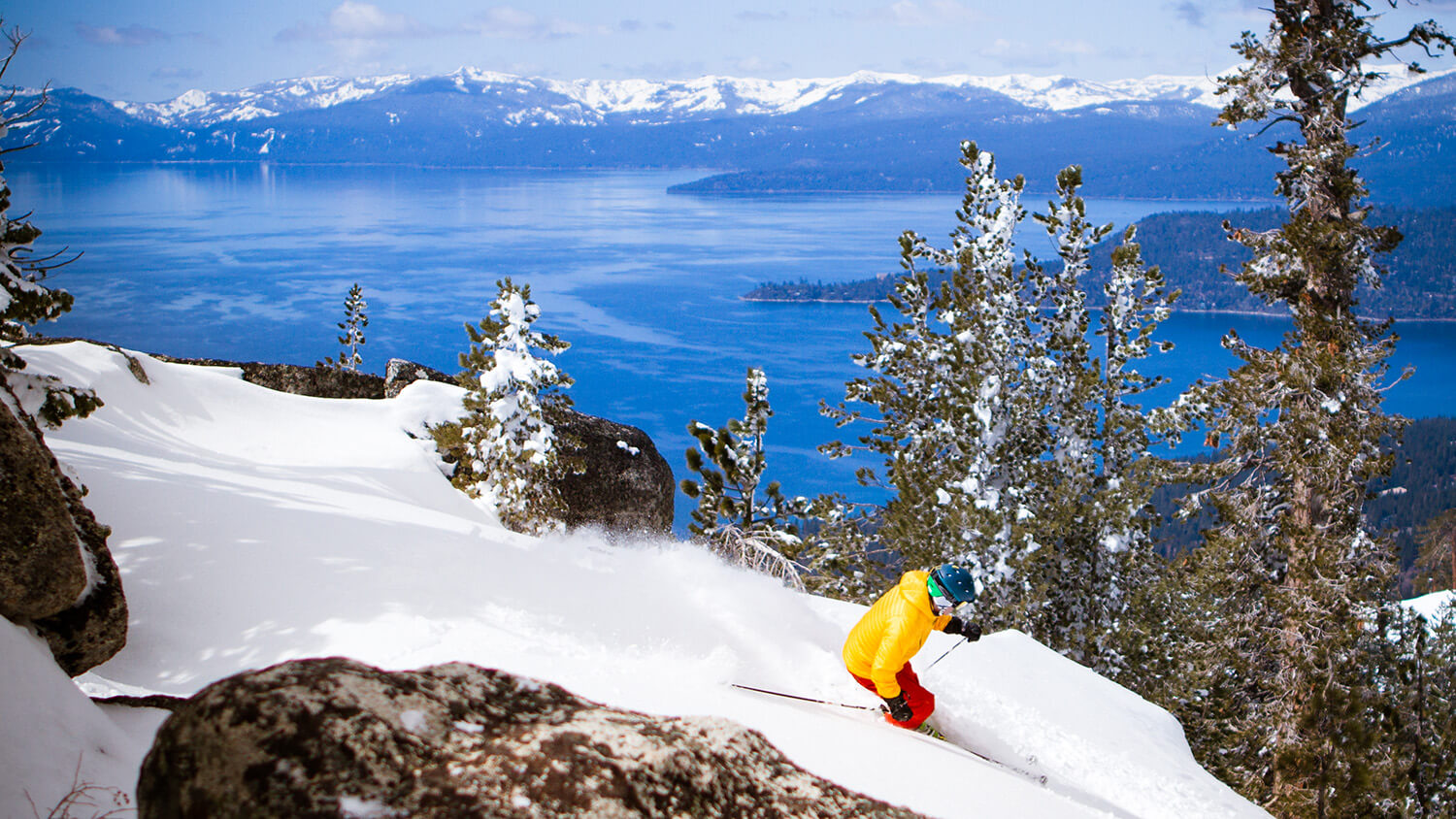 Lake Tahoe is the most popular lake on this list and a major tourist destination. It is located in the Sierra Nevada mountain range and is known for its stunning clear blue water. It trails only the five Great Lakes as the largest lake by volume in the United States. You can't think of the Tahoe area without thinking about skiing and snowboarding. There are numerous ski resorts around the entire lake, making it one of the largest concentrated areas for skiing in North America.
#1 Crater Lake, OR – 1,949 Feet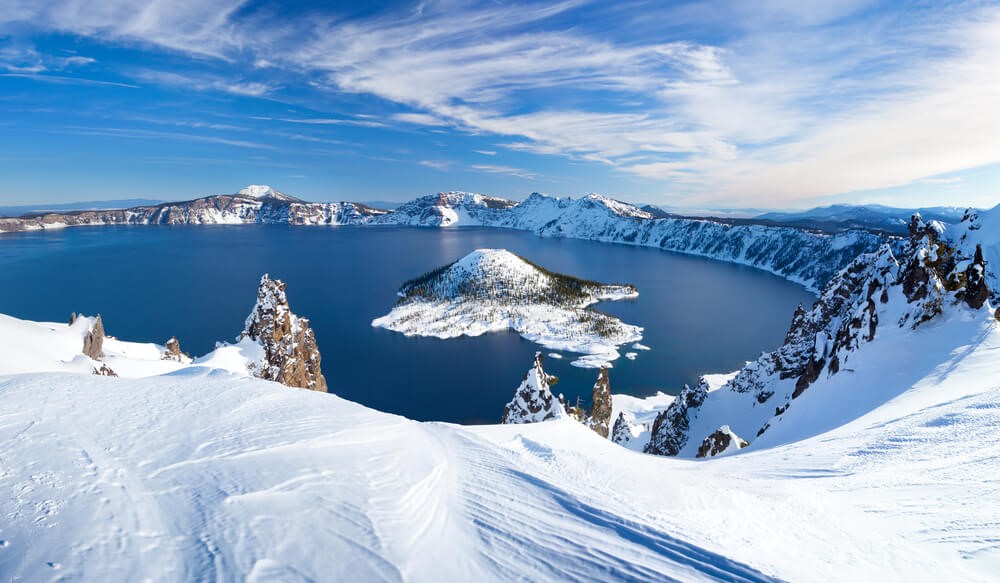 Not only is Crater Lake the deepest lake in the U.S., but it is the second deepest in North America. It is considered one of the cleanest lakes on earth and is not connected to any other body of water. Only snowfall and rain replenish it, so there are no salt, minerals, or other foreign bodies inside.
There also happens to be excellent skiing opportunities in the area. Not just in the backcountry but Cat Ski Mt Bailey is Oregon's premier cat ski operation. It is located just five miles from Crater Lake National Park and averages 600 inches of some of the lightest and driest snow on the West Coast.