Bluebird day groomers, mid-mountain BBQ, fast lift lines, beer on tap, and the irreplaceable aroma coming from the waffle cabin. These are just a handful of the best things that skiers and riders can find at a ski resort. But, it costs a lot financially and to the environment to keep the resort lights on and the lifts running.
Despite requiring high energy inputs to run day-to-day operations, it is likely no surprise that ski mountain operations are some of the most prominent advocates and leaders of sustainable practices. A symbiotic relationship with the local environment and community is crucial to ensure that there will be future ski seasons despite poor weather, economic downturns, and low skier visits. Below are some of the world's most sustainable and eco-friendly ski resort destinations that are setting a global example of what it means to care about the environment.
Pyhä established its environmental program and resort goals in 2008, with the mission statement to "be the cleanest ski resort in the world." Since making that statement, Pyhä reports that it has successfully reduced approximately 90% of direct CO2 emissions since 2008.
Nearly all on-site properties are heated by renewable electricity from geothermal heating and bio-district heat, sourced primarily by hydro and wind power. According to the International Energy Agency, bio-district heating, or district heating, is a "cost-effective and flexible large-scale integration of low-carbon energy sources into the heating energy mix."
Additionally, Pyhä's snowcat machines run on a trademarked renewable fuel oil, which reduces 90% in greenhouse gas emissions compared to traditional fossil fuels. Their  Neste MY Renewable Fuel Oil™ is 100% composed of wastes and residues! If that wasn't enough, their on-mountain snowguns are automated to react quickly to evolving weather patterns. This significant investment in new technology has allowed the mountain resort to lower energy and water usage efficiently.
In 2019, Pyhä updated its environmental program to a 'responsibility program,' which now includes additional social and financial commitments. To learn more about how the resort is expanding its scope and ambitious goals, visit Pyhä's responsibility program page.
Alta was awarded the National Ski Area Association (NSAA)'s Golden Eagle award in 2022, a prestigious recognition of a US ski resort that is the highest environmental honor in the ski industry. The top actions contributing to this accolade include purchasing renewable energy credits (RECs) to offset 100% of the electricity usage by the ski area, committing to land conversation and revegetation through the replanting of trees and native plants, and partnering with Snowbird to establish a food waste diversion program.
The Alta Environmental Center (AEC) built an environmental dashboard to highlight the metrics that support Alta's efforts around these key areas of practicing sustainability. For example, since 1991 Alta has planted 42,324 trees and 96,689 plants in partnership with the US Forest Service to help restore the forest from earlier mining activity that contributed to intense soil erosion and tree destruction. Regarding their food waste conversion efforts, both Alta and Snowbird diverted 6,400 pounds (or 3.2 tons) of food waste away from a landfill and toward a large-scale food digester in their pilot year. More recently, the partnering ski resorts have expanded their efforts by partnering with a third party to transport food waste to the food digester plant, where the waste is either converted into natural gas for heating facilities or nutrient-dense fertilizer for farming.
You can read more about Alta's eco-friendly efforts by visiting the AEC home page.
The southern Alps destination, Valberg, is a two-time winner of the Flocon Vert, a European accolade earned by ski resorts promoting continuous sustainable tourist development in the mountains. Valberg earned its first Flocon Vert ("green snowflake") award in 2018 and reached the second Flocon Vert level in 2022. To be awarded a Flocon Vert, the European Mountain Riders association assesses 20 different criteria broken into four categories: local economy, governance, sustainable management of resources, and social/cultural dynamics.
Valberg sits at the edge of the Mercantour National Park and is part of a large community dedicated to preserving an unpolluted, starry night sky. Its efforts to automate public lighting have resulted in saving 85,000 kWh of electricity (30% of annual consumption), preventing 9.3 tons of CO2 from being generated, and reducing overall light pollution (Flocon Vert). Discouraging car transportation has also been a top priority for Valberg given that 57% of greenhouse gas emissions can be traced back to passenger car transport. Valberg established a free bus system that collects skiers and riders from the train station or airport, and the resort offers a fleet of 10 electric vehicles that can be used for carpooling to the mountain. The French ski operation can attribute a reduction of 13.5 tons of CO2 emissions from these transportation efforts (Flocon Vert).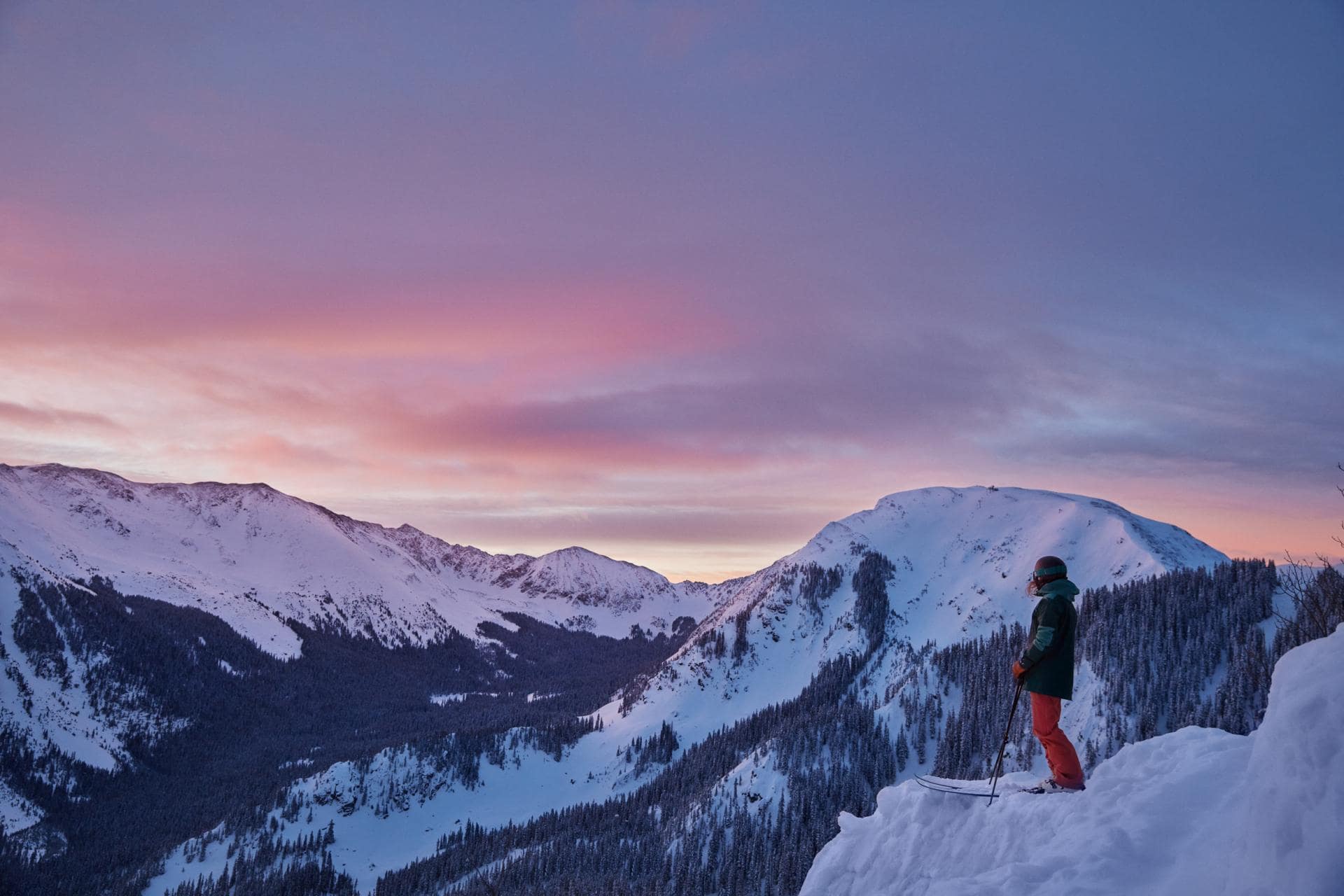 Taos' mission statement "Enjoy. Protect. Give." has helped it become the first ski resort to become a certified B Corporation. According to the Benefit Corporation, a certified B Corp must demonstrate high social and environmental performance, commit to changing their corporate governance structure to legally be accountable to all stakeholders, and be transparent by publicly sharing B Lab performance metrics about their performance measured against B Lab's standards.
Two years after announcing its intentions to achieve net zero carbon emissions by 2030, Taos Ski Valley was certified as carbon neutral by purchasing high-quality carbon credits in 2022. There is a long list (101 reasons to be exact!) of initiatives that Taos Ski Valley has committed to, and below are a few examples:
Taos staff can take advantage of a free staff shuttle, which has reportedly lowered Taos'  greenhouse gas emissions by approximately 299 metric tons of CO2.
28,000 pounds (or 14 tons) of food waste was converted into soil amendment last year using a food dehydrator. That soil supplement was then used to landscape the mountain area.
The Blake, Taos' four-star base lodge, utilizes geothermal wells for heating & cooling.
An armada of 110 HKD impulse snowguns is used for cost-efficient and low-energy snowmaking.
Niseko, Japan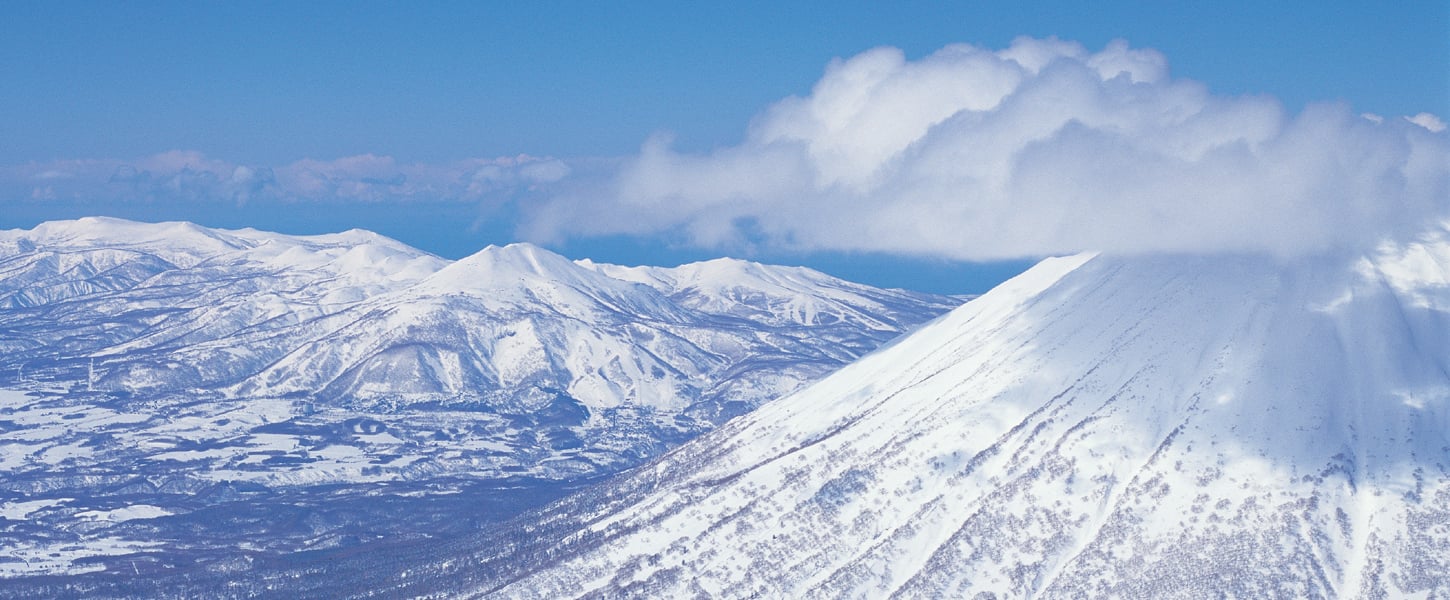 Nestled in the southwest corner of the island of Hokkaido, Niseko United is an ultimate skier's destination. Four linked mountain resorts make up the Niseko conglomerate:  Hanazono, Tokyu Grand HIRAFU, Niseko Village, and Annupuri.
Nikesko's international magazine, Powderlife, reports that environmental and social eco-friendly practices have been top of mind for nearly a decade. Some factors contributing to Niseko's greenhouse gas emissions have originated from the town's infrastructure as well as the booming tourism industry. Geothermal energy is abundant in the southern Hokkaido region, and onsen has especially attracted visitors for its natural hot springs. In 2011, the town of Niseko trialed powering local facilities' heating with geothermal energy and successfully lowered costs by 50% and increased usage by 60% (Powderlife). Additionally, the town has plans to implement a tourism bed tax of ~2%, which goes directly towards local transportation, reduction of environmental impacts caused by tourism, and natural disaster prevention (Powderlife).
As we near the end of the 22/23 season in North America, consider planning a 23/24 trip to one of these destinations that practice sustainability to help keep skiing alive.