How do you define beauty? Is it even possible to accurately put into language the feelings we have when we experience something beautiful?
Regardless of how you describe it, beauty is something felt. The mystery of being has an unexplainable way of tickling the mind when the eyes observe something that can only be described as beautiful. Rather than just visually seeing it, we often notice beauty on a deeper, emotional level. The more we open our mind the more we are able to notice, and the more beauty we perceive. So, in the air of beauty, we've provided a list of seven ski areas that we believe are truly lovely.
#7 Telluride, CO
The San Juan Mountains are mighty. Fierce, jutting, and exceptionally steep peaks blanket the range in which Telluride Ski Resort is nestled. In winter the dramatic landscape provides an enthralling sight of a snowy mountainscape in an intense environment. The sharp peaks that rudely jab into the sky provide thousands of feet of vertical fall line skiing in terrain that makes the area feel like the high alpine of the French Alps. The scenery here is world-class.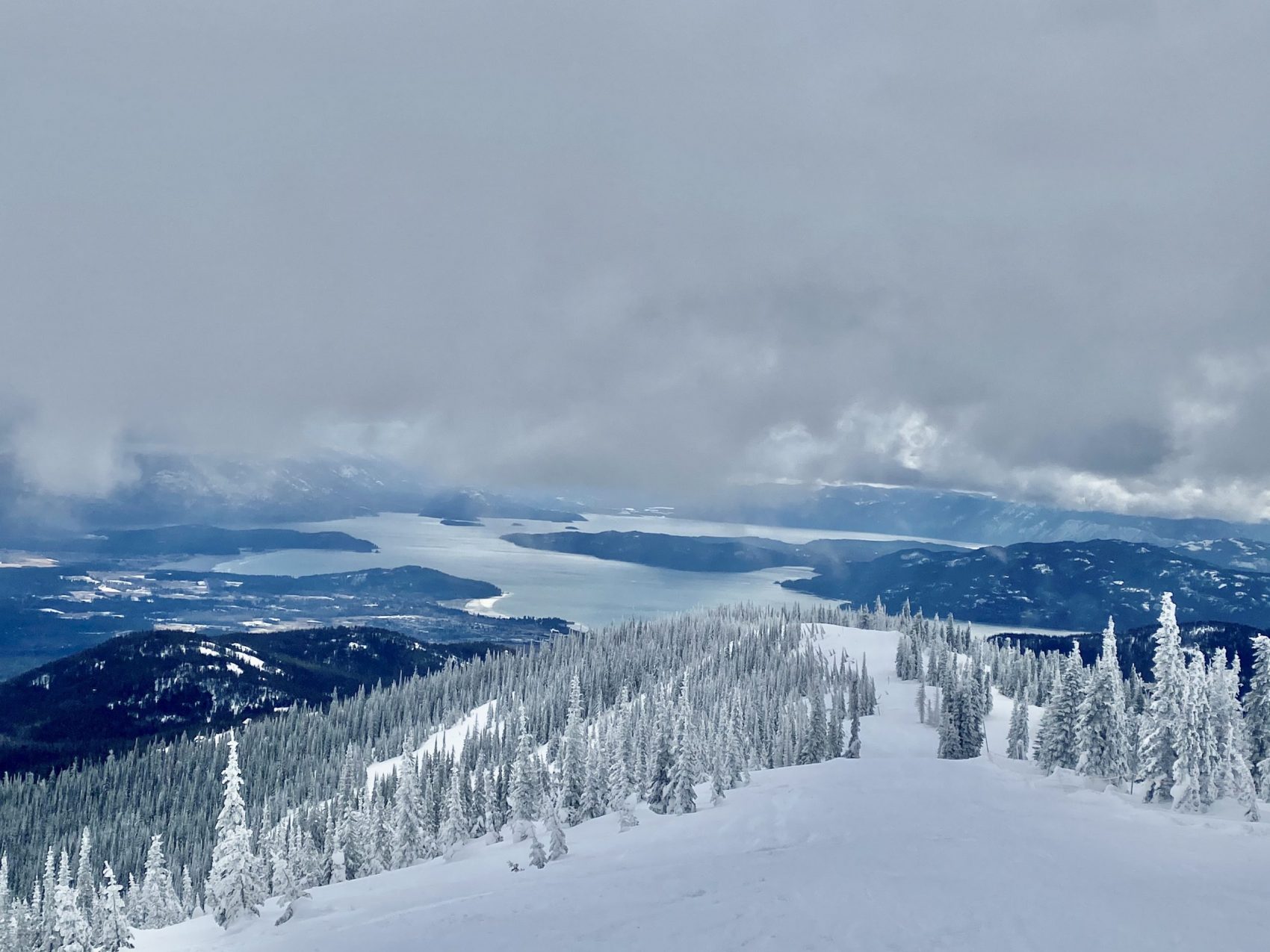 #6 Schweitzer, ID
A rich, teal-blue lake hangs below the snowy fields of Schweitzer in Idaho's gorgeous Panhandle. Steep shots amongst enormous moss-covered trees make up much of this ski area which is located in a temperate rainforest. The air is thick and cool here. Schweitzer is a gem of the Pacific Northwest with big skiable acreage and intense lake views. It's no wonder the resort was added to the Ikon Pass last season, where pass holders get seven days of skiing and riding at one of the most stunning resorts in the Western United States.
#5 Heavenly, CA
Looming above the deep, dark waters of Lake Tahoe is one of the most gorgeous ski areas on the planet, Heavenly Mountain Resort. 34 miles of wide-open groomer-cruisers and 1,600 feet of vertical drop along with some of the most picturesque tree skiing in North America are what make Heavenly so special. In the warm spring sunshine, you can feel like you are almost literally at the beach, but with fast, fun California snow.
#4 Banff Sunshine, Alberta
Positioned near world-famous Banff National Park in Alberta is Banff Sunshine, a jewel of the Canadian Rockies. The large alpine resort is surrounded by giants in every direction with iconic peaks everywhere you look. Skiing here feels like you've been transported to some snowy, arctic planet in the far reaches of the Milky Way where the whole thing is just one big winter playground.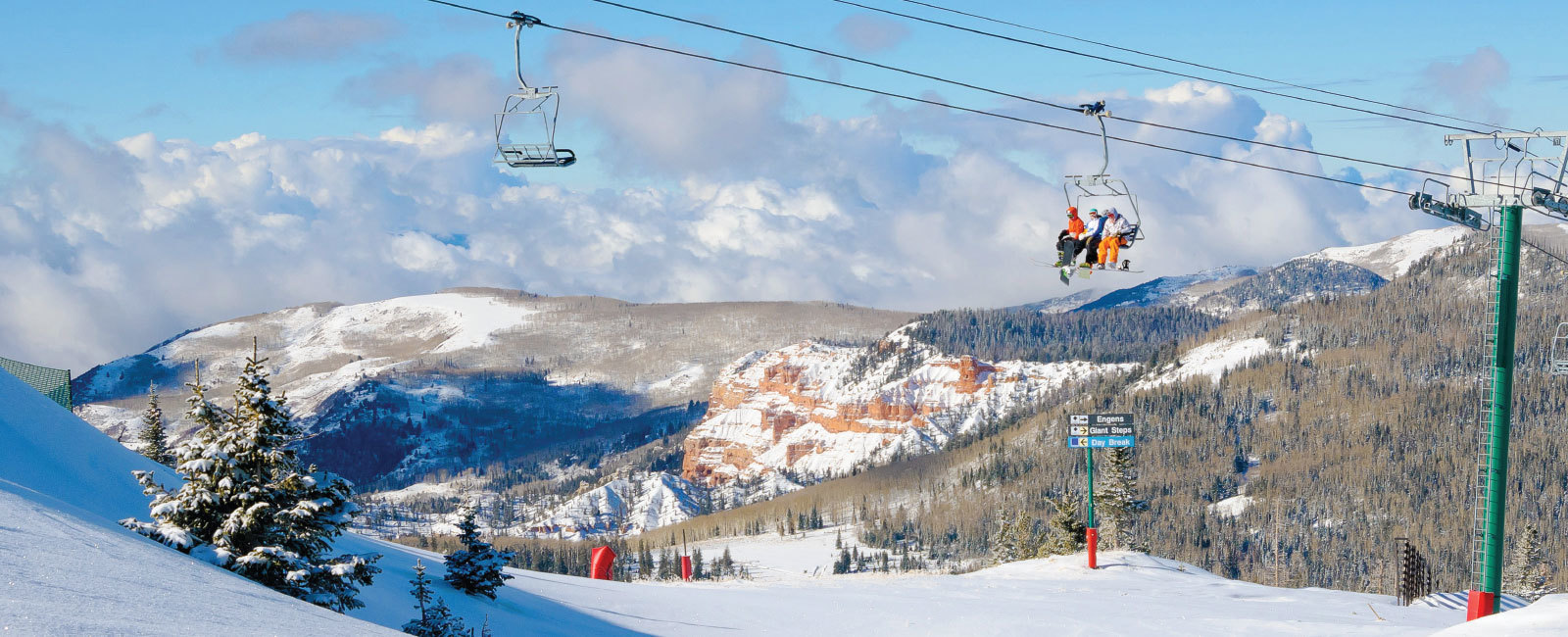 #3 Brian Head, UT
There aren't many places in the world where you can ski with views of desert red rocks, let alone accessible from a chairlift. Located near Cedar City in Southern Utah is Brian Head Resort, one of the most magnificent places to ski in the West. From the top of the resort's Navajo Peak, you can observe a truly alien landscape that's more like Mars than Earth. With panoramic views of the desert below and excellent snow quality, the skiing here doesn't really make sense. But it sure is beautiful.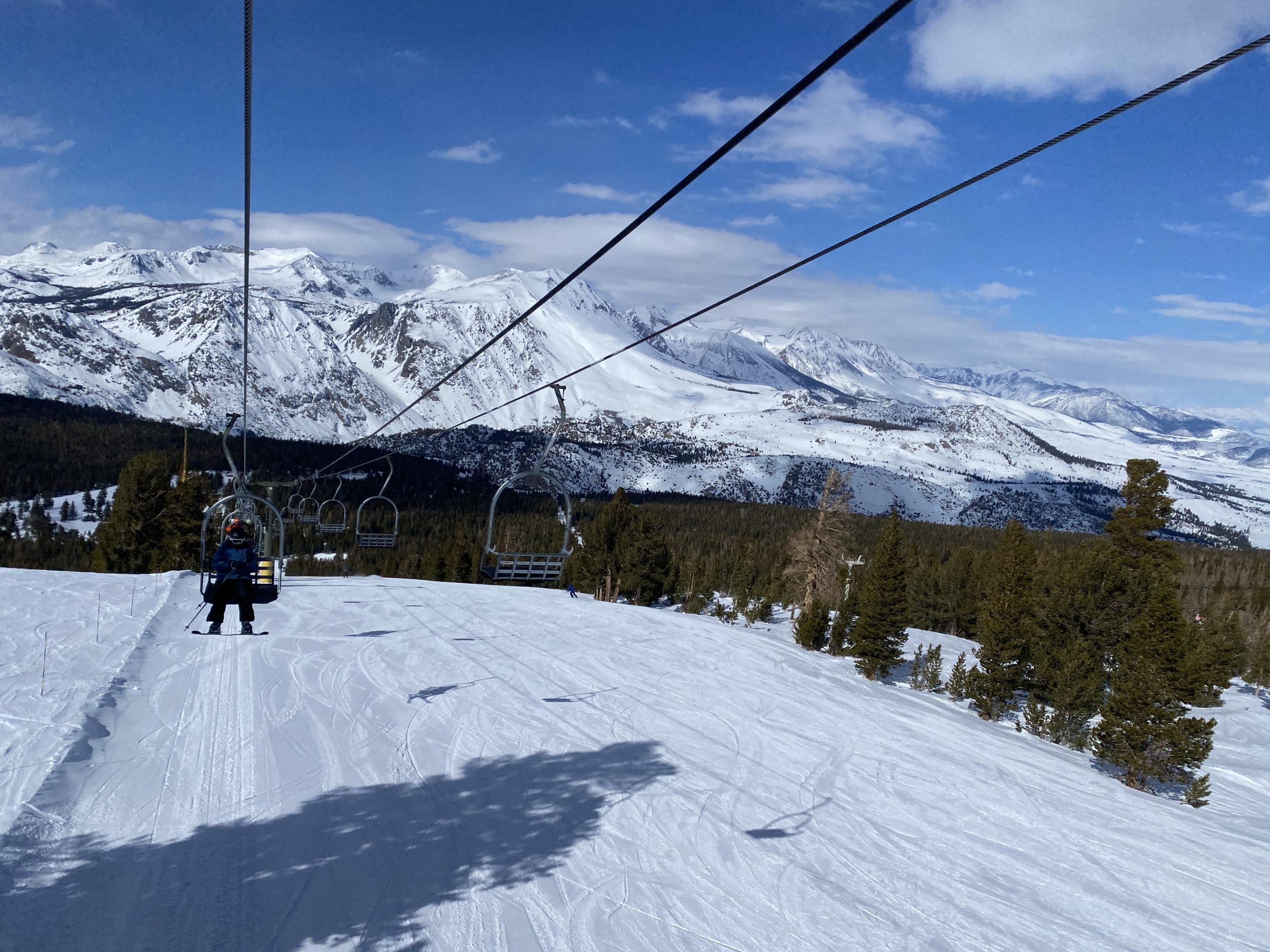 #2 June Mountain, CA
With four alpine lakes, towering peaks, a quaint, European-style mountain village, and world-class skiing, it's no wonder that the area around June Mountain has been dubbed the "Switzerland of California." The ski area is located near June Lake and is about a 20-minute drive from world-renowned Mammoth Mountain. June Mountain is a family-friendly local's hill that holds good snow and playful terrain, often referred to as "Mammoth's little sister." Big, pointy, scary peaks box-in June Mountain on virtually all sides and it is here that some of the best backcountry skiing in the Eastern Sierra can be found. Paired with a gorgeous mountain lake at its base, June Mountain is truly a spectacle to behold.
#1 Lake Louise, Alberta
The arctic-blue lake that is Lake Louise is arguably the most magical-looking ski area in North America, if not the world. Situated about 45 minutes from Banff Sunshine, Lake Louise Ski Resort is also near the edge of world-famous Banff National Park. The ski area is situated in the heart of the Canadian Rockies in a remote wilderness setting. Lake Louise is desolate but it is not depraved of sheer beauty—not by any means. Giant glaciers and bluer-than-you've-ever-seen bodies of water are abundant, along with frozen waterfalls, massive mountains, and a plethora of wildlife. With over 4,200 acres spread across four mountain faces, Lake Louise is also one of the largest ski resorts in North America. It feels like you're skiing inside of a painting here, and when you take in the view of the lake and surrounding peaks from the top of the appropriately named Top of the World Express Chair, it's hard not to feel artistically inspired in some shape or fashion.
Beauty is in the eye of the beholder, or so they say. I hope that his list of the most beautiful ski areas in North America has inspired a feeling of wonder within you or encouraged you to check out any of the incredible places on this list. Pictures can only do so much justice and to really appreciate what the natural world has to offer you just have to be there.