Brought to you by Alta Ski Area
Report from Sunday, Nov. 7
Soft snow stashes in the Castle Apron.
There's still soft snow out there—even if it hasn't snowed in a week. Dustin and I found some in the Apron yesterday.
My college roommate Dustin and I set off touring up Albion Basin at Alta yesterday around 1 pm. It was a lazy Sunday and we were in no rush. We saw the Castle Apron from the Albion lot and it looked pretty good from far away so we decided we'd head there.
It was sunny and warm with light winds. The skies were clear. The resort was empty. A lot of snow has melted off since the series of storms the other week that blanketed the mountains with fresh October snowfall and now the mountains are in serious need of a refresh.
We walked up the patchy groomer to Alfs,
through the woods under Cecret Lake,
skirting the flank of Devil's Castle through boulder fields
and skinning right up the gut of the Apron.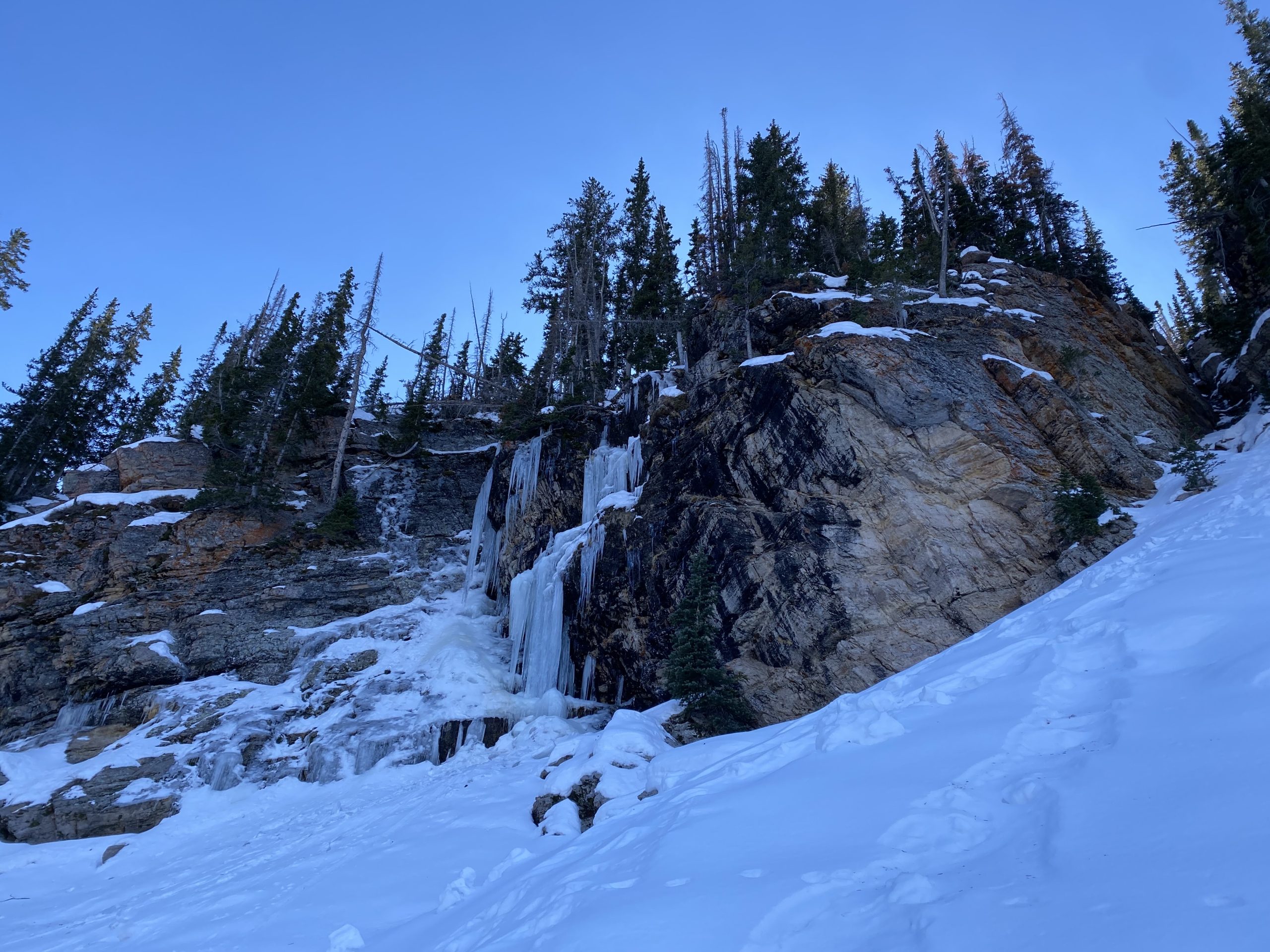 High elevation and north-facing, the Apron is usually a go-to spot in the winter when looking for soft turns at Alta days after a storm. There's usually always something soft up there.
Yesterday was no exception. We toured through large boulder fields in the lower end of Devil's Castle, which wouldn't have skied well, to the base of the Castle Apron. From there it was a straightforward ascent spent switchbacking and kick-turning to the cliffs at the apex of the Apron.
The snow there was soft, light, and good—even for week-old leftover powder. I had hoped that there would still be soft snow stashes neglected here, but I didn't think that it'd be as good as it was.
Because it was good…
…for the first week of November, anyhow.
Hugging the skier's right wall of Devil's Castle, I slashed soft, smooth, spongey powder that skied like cream cheese—a little heavy, a little weird, but ultimately delicious. I made quick, tight turns at the top of my line down the Apron before opening it up and arching big, long, surfy tracks in what felt like four or five inches of friendly, soggy powder.
The snow was confidence inspiring—maybe because of how low my expectations of it were previously. Dustin followed behind me and he skied fast, smooth, and well. We exchanged happy exhalations at the bottom, each of us saying how much better the snow skied than we thought it would.
As Dustin and I unbuckled our boots and shared a beer in the parking lot after another Sunday well spent, a powerful fog spilled into the canyon at an alarmingly fast rate, completely changing the mood of the day. We felt lucky to have spent the day touring in sunlight and clear skies because now another storm was brewing in these wild mountains.
Looks like we'll be getting that refresh sooner than we thought.
Snow Numbers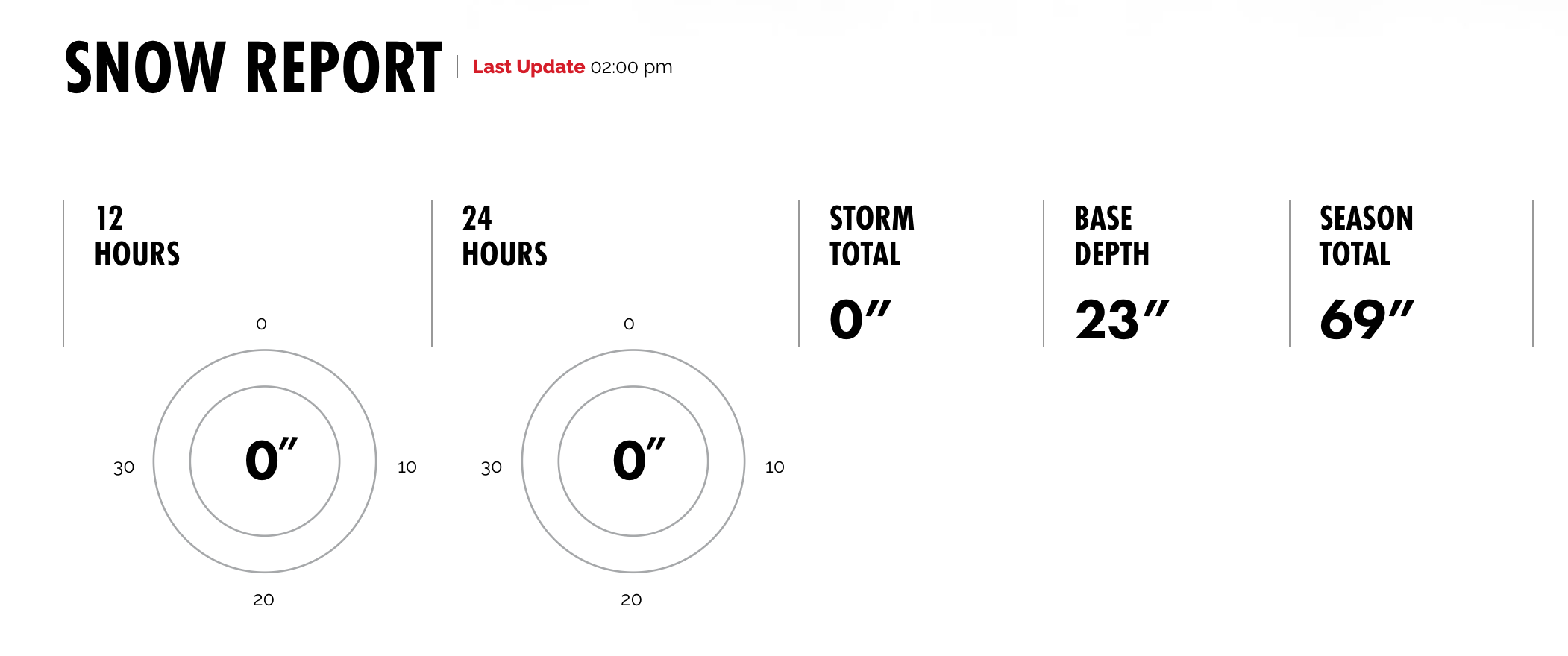 Avalanche Forecast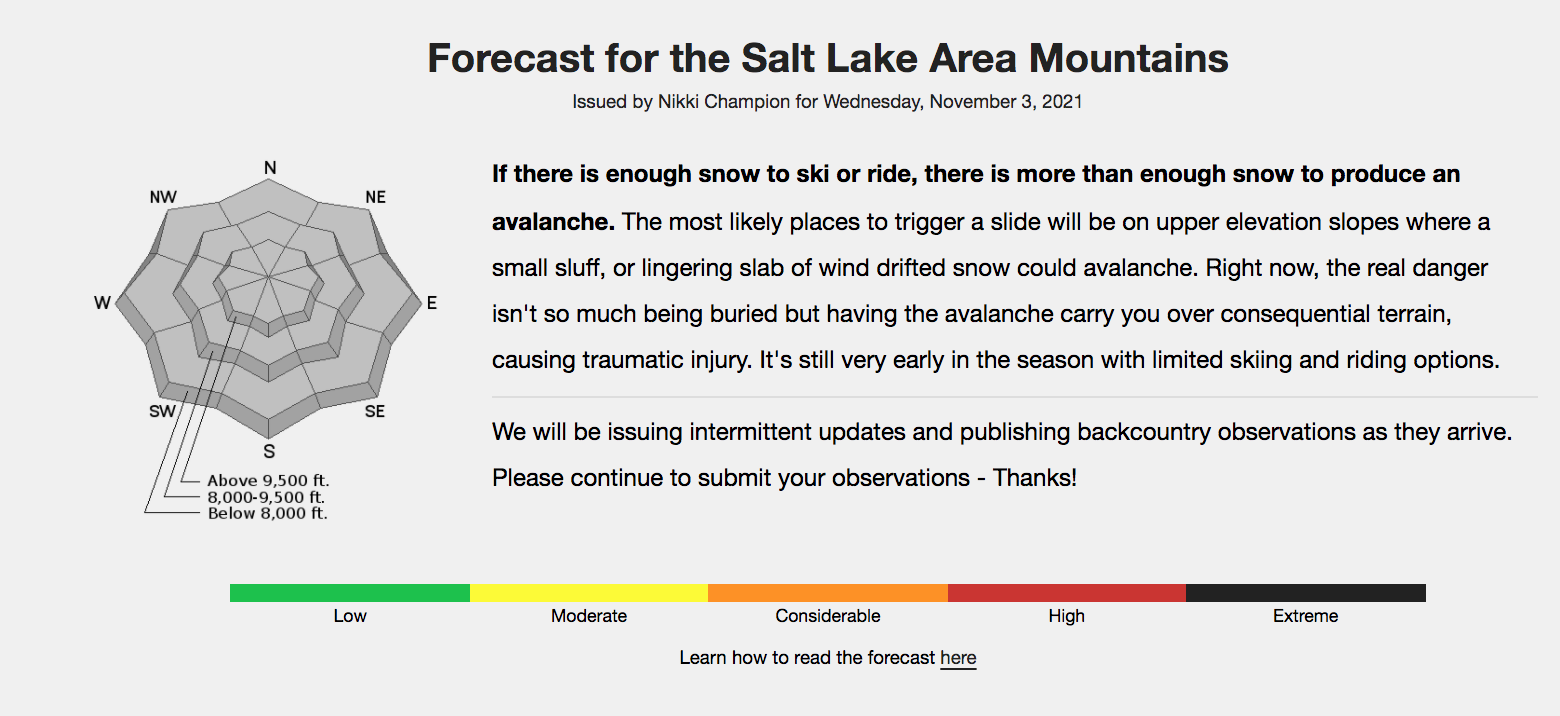 Weather Forecast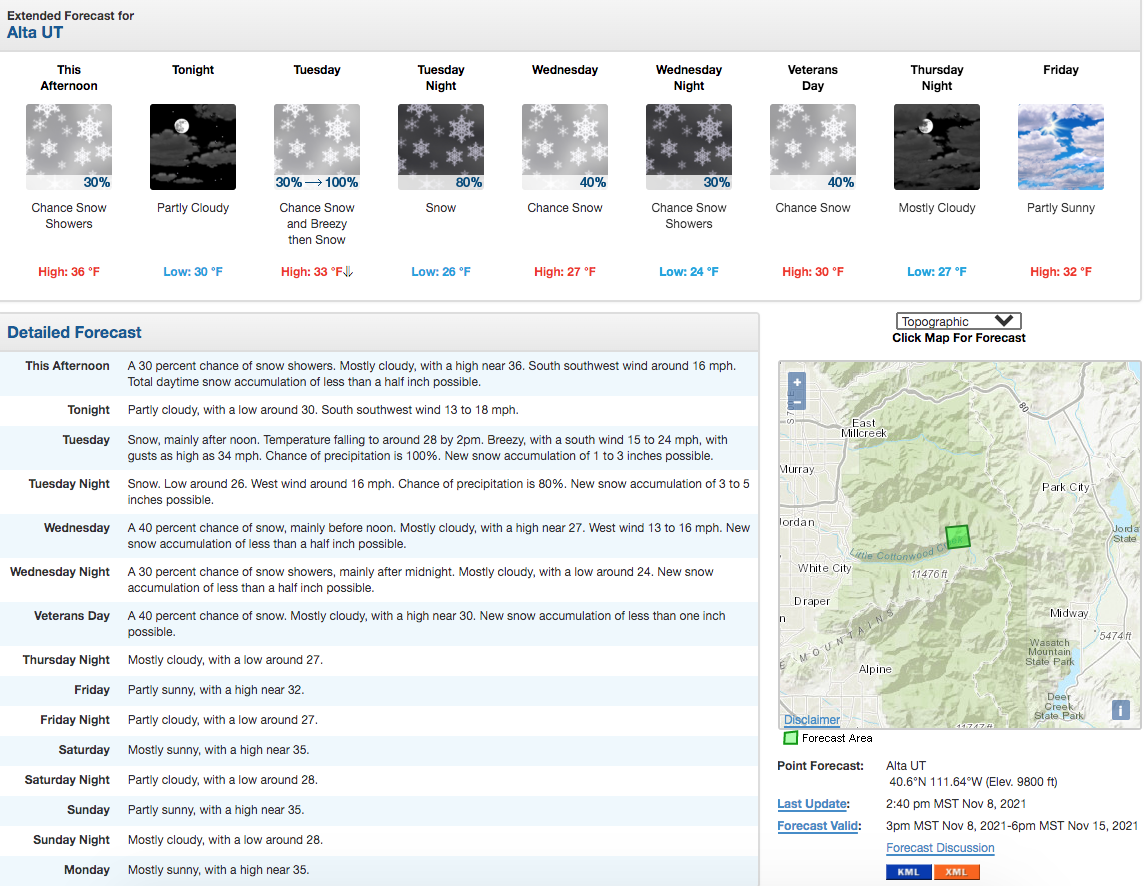 Photos