Brought to you by Alta Ski Area
Report from Monday, Nov. 29
Patrol opened Main Chute today—is it really only November?
This is the earliest I've ever seen Main Chute open. When I got word that the Baldy Chutes were open when I got there around 11, Gavin and I headed straight there—no questions asked.
We crushed the booter starting above the EBT and shortly found ourselves on top of 11,000-foot Mt. Baldy, arriving to a scene of eager skiers from all sorts of different backgrounds. Some were kids no younger than I. Some had gray hair. Others were in Alta work uniforms. But we all shared one thing in common—we hiked up here to ski Main Chute.
It was sunny, cloudless, and warm. It had to have been nearing 40ºF at the summit of Baldy. The Wasatch looked brilliant and we digested the views for a moment as we recovered from the hike. Then it was go time.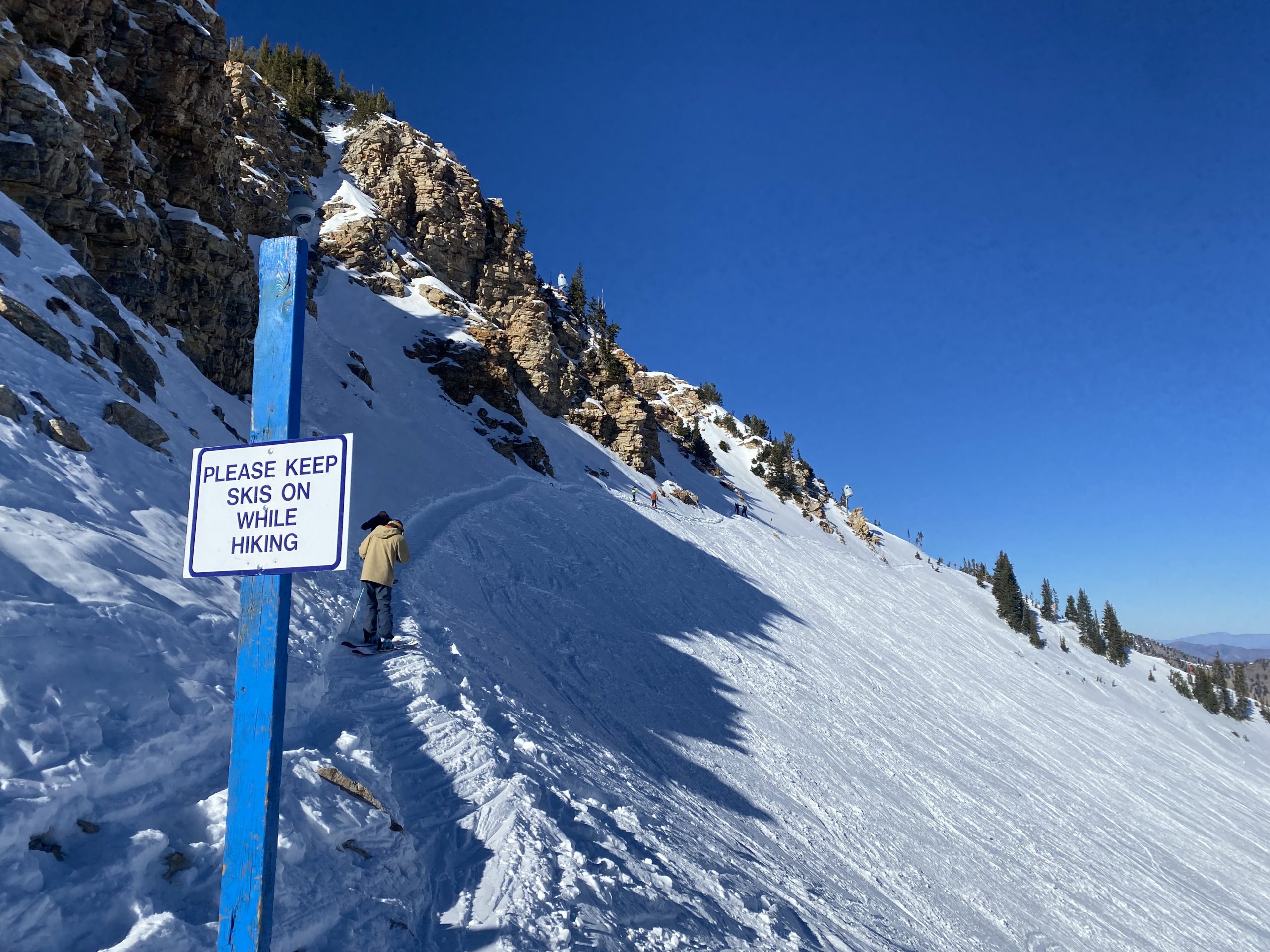 Gavin charged Main Chute first. He skied it hard and fast which hyped me up even more. Then it was my turn.
As soon as my skis touched the chute I realized that the snow was way better than I had thought it would be. My confidence was suddenly maxed out. I let loose, gained speed, and ripped the chute as hard as I could. I was testing some Spitfire Vario 3D adjustable ski poles, which are high-quality, low-weight poles by LEKI. They performed exceptionally well.
The snow was buffed and surprisingly fluffy, enabling beautiful, trustworthy turns without having to hold anything back. Within a minute both Gavin and I were at the bottom of the chute exchanging laughter. Two fellow senders came down behind us and shared the stoke with us for a moment. Then we all resolved to get Alta Bombs at the base.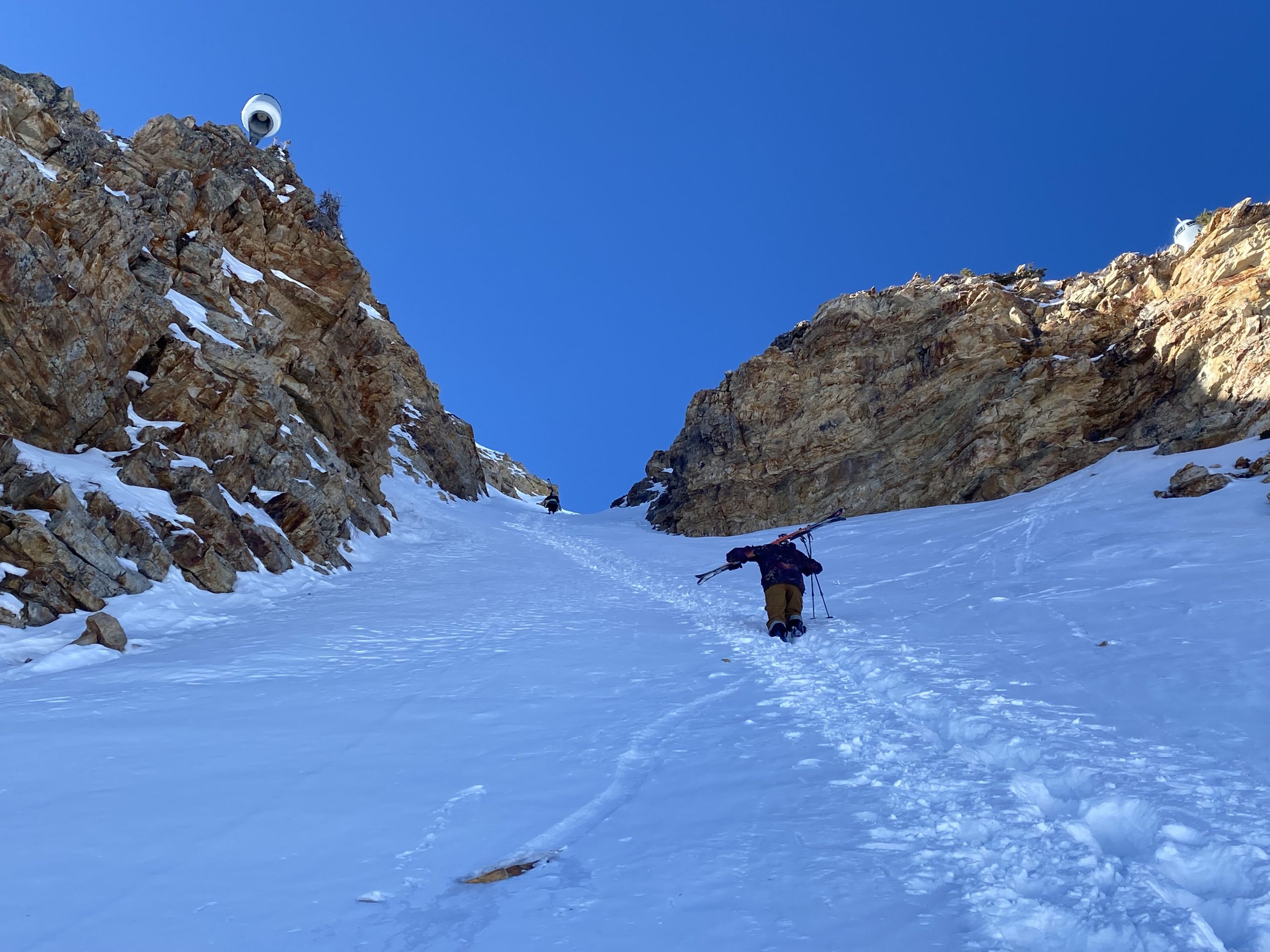 The Gold Miner's Daughter patio was popping when we got there as young ski bums danced and drank to loud electronic music bursting from the lodge's speakers. It was Sexy Monday, where Alta locals dress up in their most provocative clothing and party on the GMD patio.
We got our bombs and reflected on what we had just skied; Main Chute in November—a first for us all. The good snow—which was way better than any of us had expected—was icing on the cake.
Alta's ski patrol is among the most skilled in the world. Thank you, Patrol, for giving us Main Chute on only the first Monday Alta's been open this season.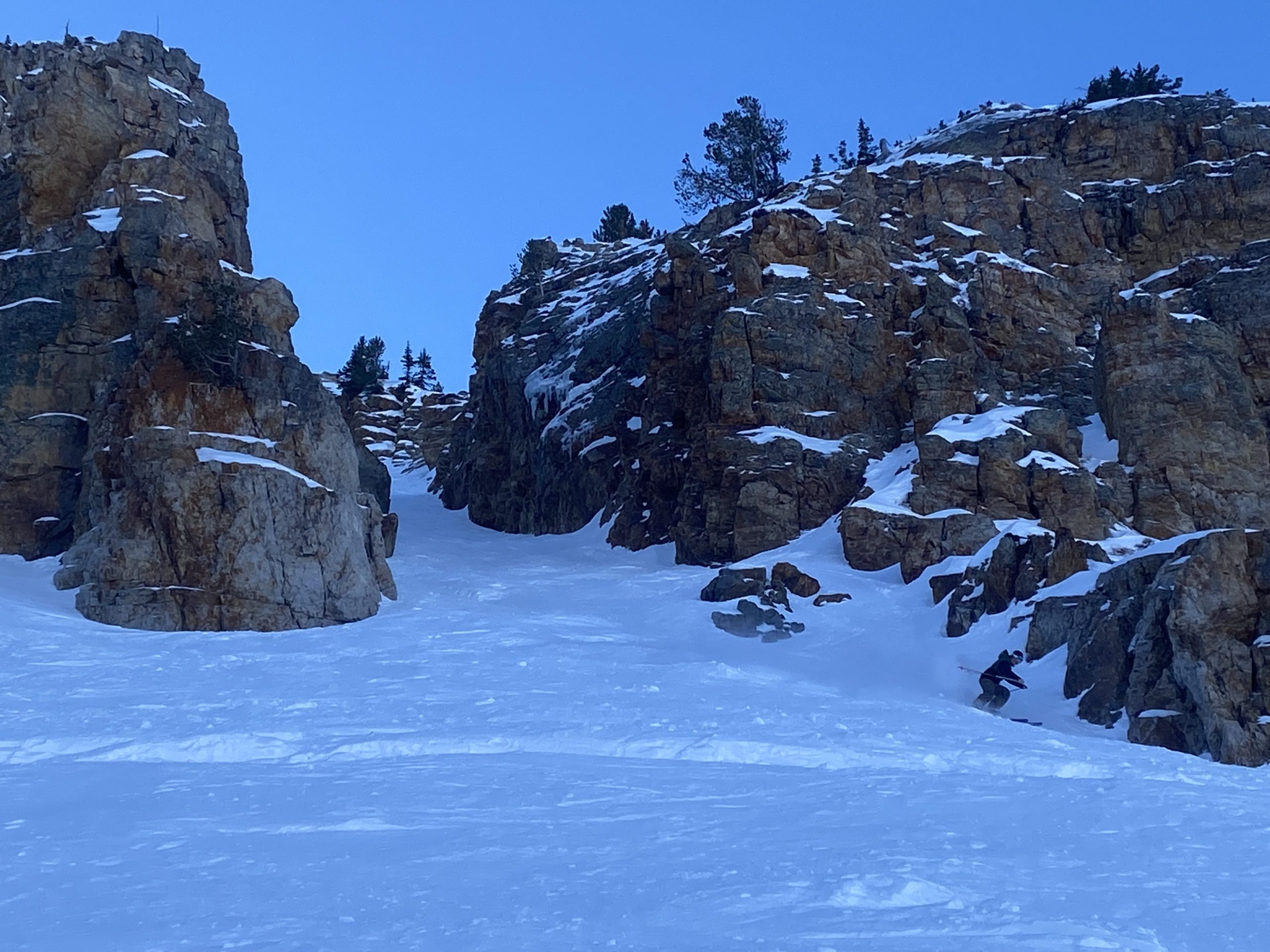 Snow Numbers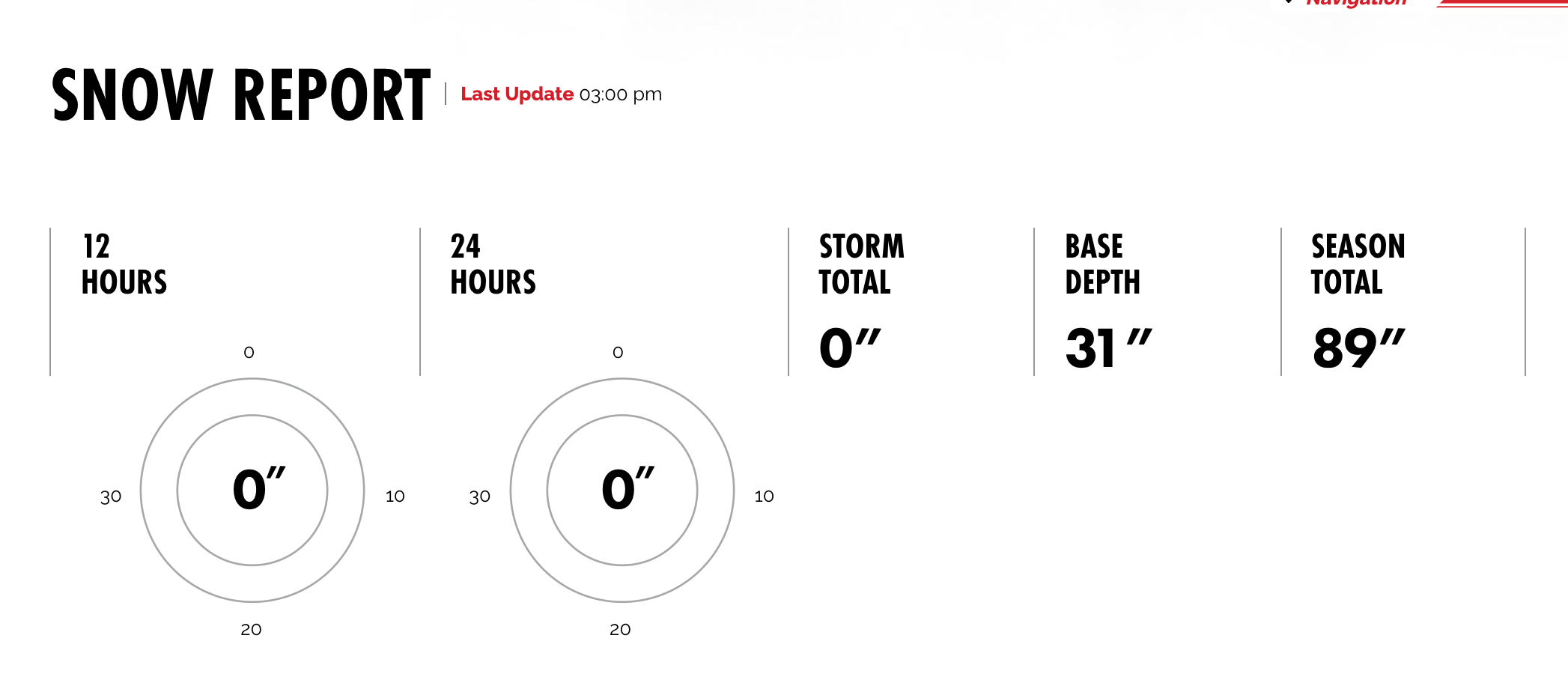 Weather Forecast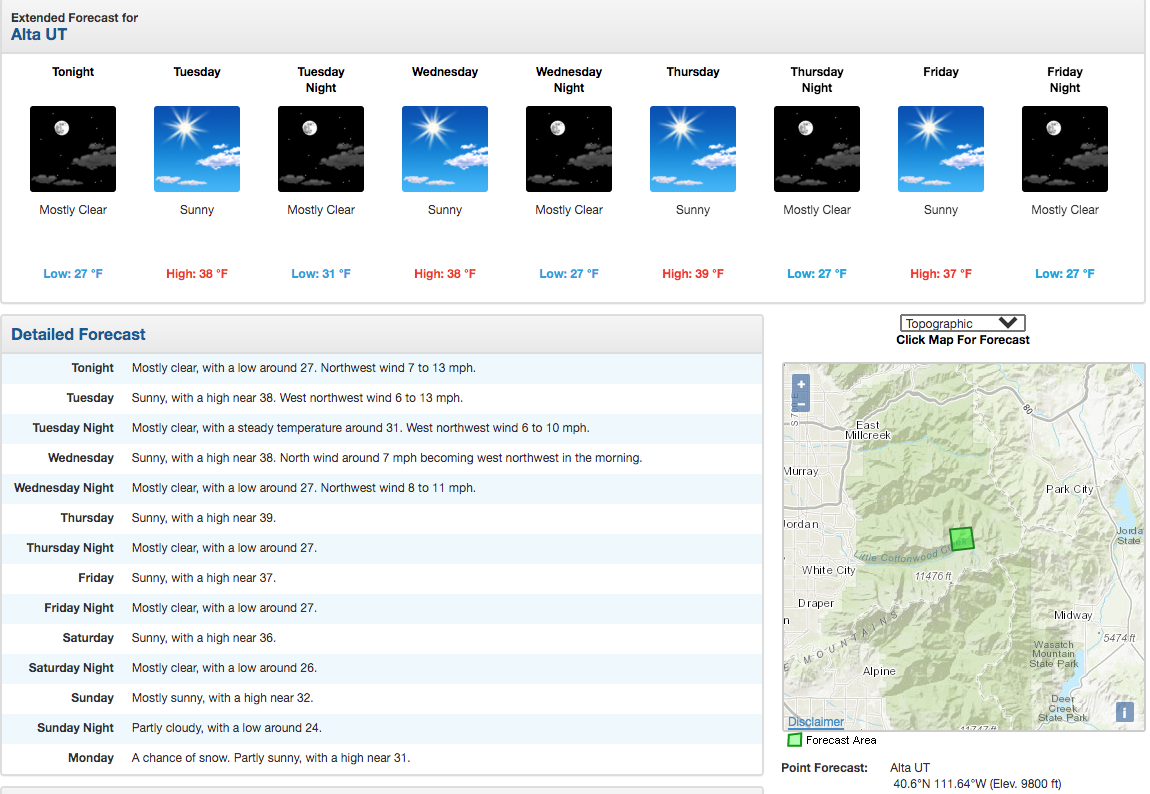 Photos