In June, the Amazon registered the highest number of fire outbreaks in the last 13-years. In the last month, 2,248 fires were registered in the Brazilian rainforest. Since 2007, the average did not exceed 2,000 fires, according to data from the National Institute for Space Studies (IPNE).
The number of fires has increased by 19.6% compared to June 2019, when the institution registered 1,880 outbreaks. It also means that, for the first time since 2007, the sixth month of the year exceeds the 2,000 mark. During that period, INPE detected a total of 7,903 outbreaks of fire in the Amazon jungle. The June data is alarming because it indicates a possible worsening of the situation.
June marks the start of the dry season in the Amazon, a period that lasts until October and usually registers a greater increase in the number of burns. Scientists and environmentalists center their attention on the rainforest due to the pressure of land grabbing.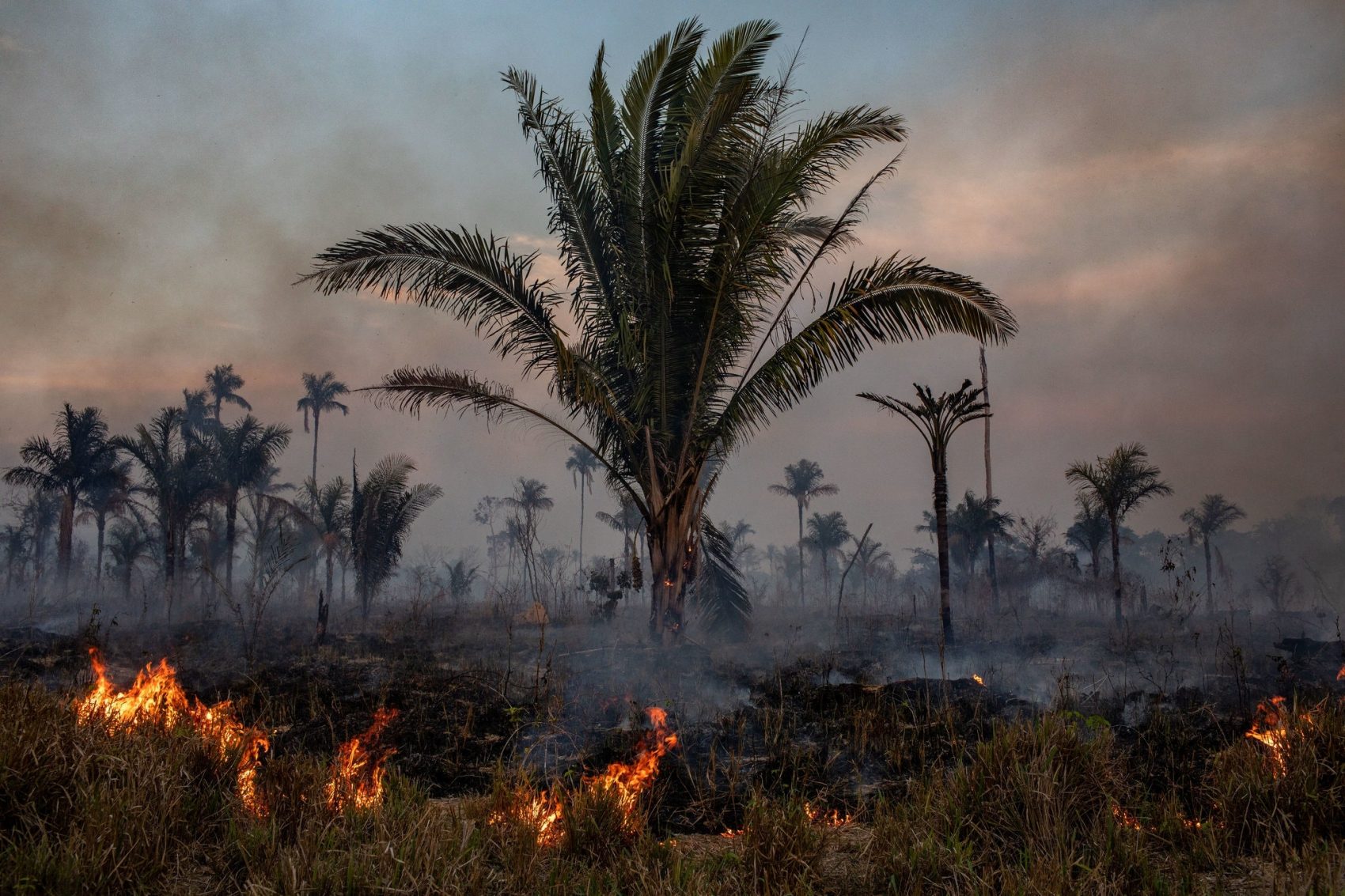 Unauthorized burning has increased in recent years and has primarily affected indigenous and environmental reserve areas. Illegal loggers and ranchers have taken advantage of limited official resources during the coronavirus pandemic to increase their activity. Following deforestation and the removal of valuable wood, the fire serves to clear wooded areas and for the illegal occupation of protected territory.
The entity highlights that the accelerated rate of deforestation can destroy 3,474 square miles of forest in the coming months. All this territory could turn to ashes during the driest session in the area. IPAM also states that the number of hospitalizations for respiratory problems can increase significantly, putting even more pressure on the region's health system.
Jair Bolsonaro's arrival to power raises doubts about his environmental inclination. Last year, the number of outbreaks increased by 30% compared to 2018. The height of the crisis occurred in August when there were 30,901 outbreaks of fire, the highest number since 2007. Several former environment ministers accused Bolsonaro and the current head of the portfolio, Ricardo Salles, of dismantling Brazilian environmental policy.
During the crisis, Brazil came under pressure from international leaders and entities, including the French President, Emmanuel Macron.
Bolsonaro attempted to dampen international pressure by placing Vice President Hamilton Mourão in coordination with the Amazon Council and deploying the Army to assist in forest surveillance. Even so, investors began to move away from the country, and European diplomatic sources recently assured that the agreement between Mercosur and the European Union runs the risk of not materializing.