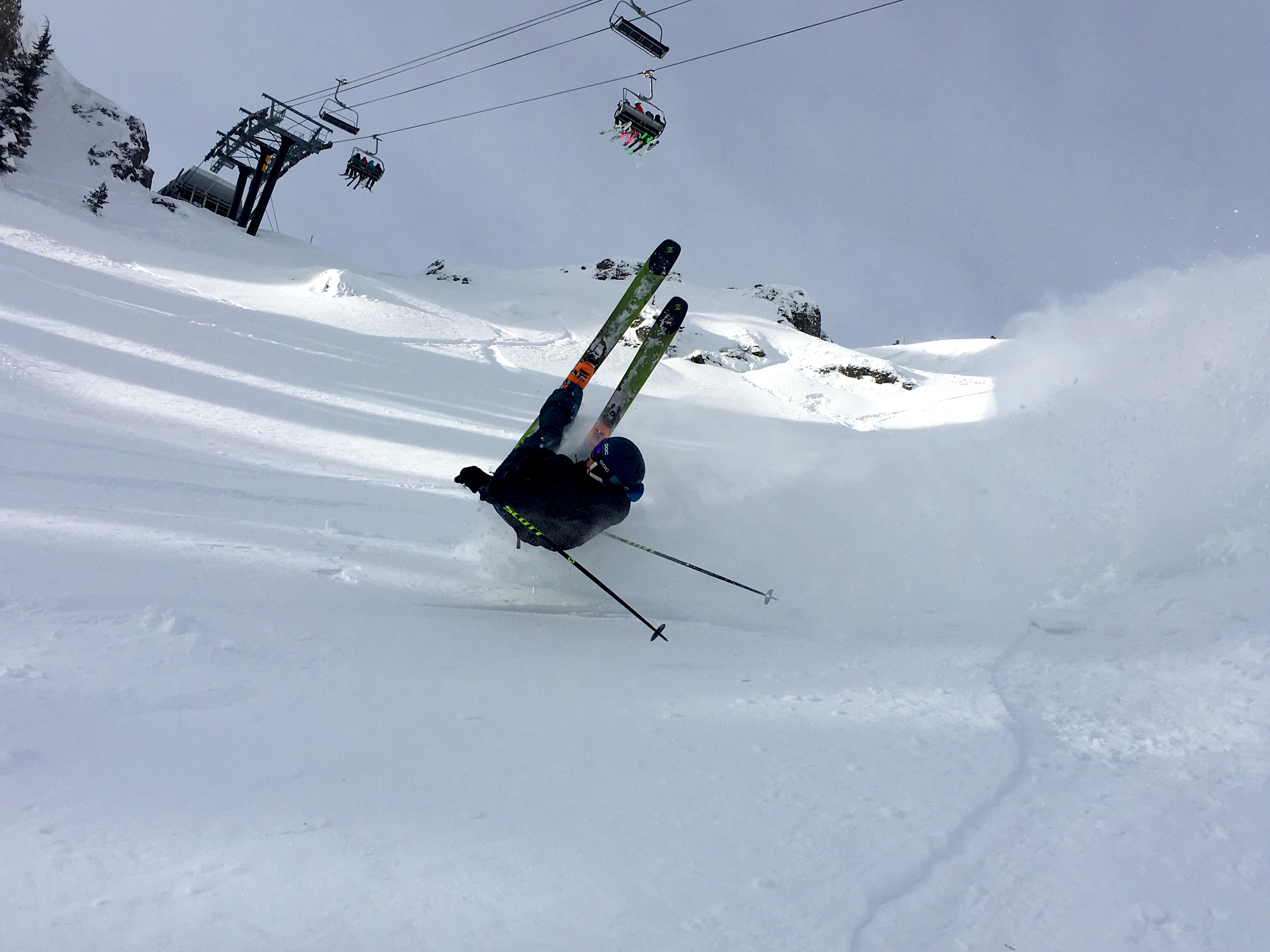 Brought to you by Squaw Valley Alpine Meadows, CA
While Squaw Valley will be receiving a new moniker this year, a name that will continue to remain constant at the resort is KT-22. Synonymous amongst the ski industry with big air and big guts, any skier worth their salt has dreamed about taking a trip up KT-22. However, little known is KT-22's humble beginnings before it was considered the best chairlift in North America.
Ski pioneers, Wayne and Gladys "Sandy" Poulsen, coined KT-22 in the mid-1900's after Sandy managed twenty-two kick turns down the steep mountain face. Getting a good laugh from watching his wife descend the terrain, Wayne counted Sandy's turns from the bottom and the infamous name was born.  
KT has garnered a world-class reputation since it was erected in 1958; a testament to its notoriety are the throngs of eager skiers and riders that line up as early as five o'clock in the morning to rip through the area's untouched powder. The marquee of KT is the two-thousand vertical feet of unparalleled chutes, bowls, and steeps; however, a ride up the lift also delivers an all-access pass to the best entertainment you will ever witness on a chairlift.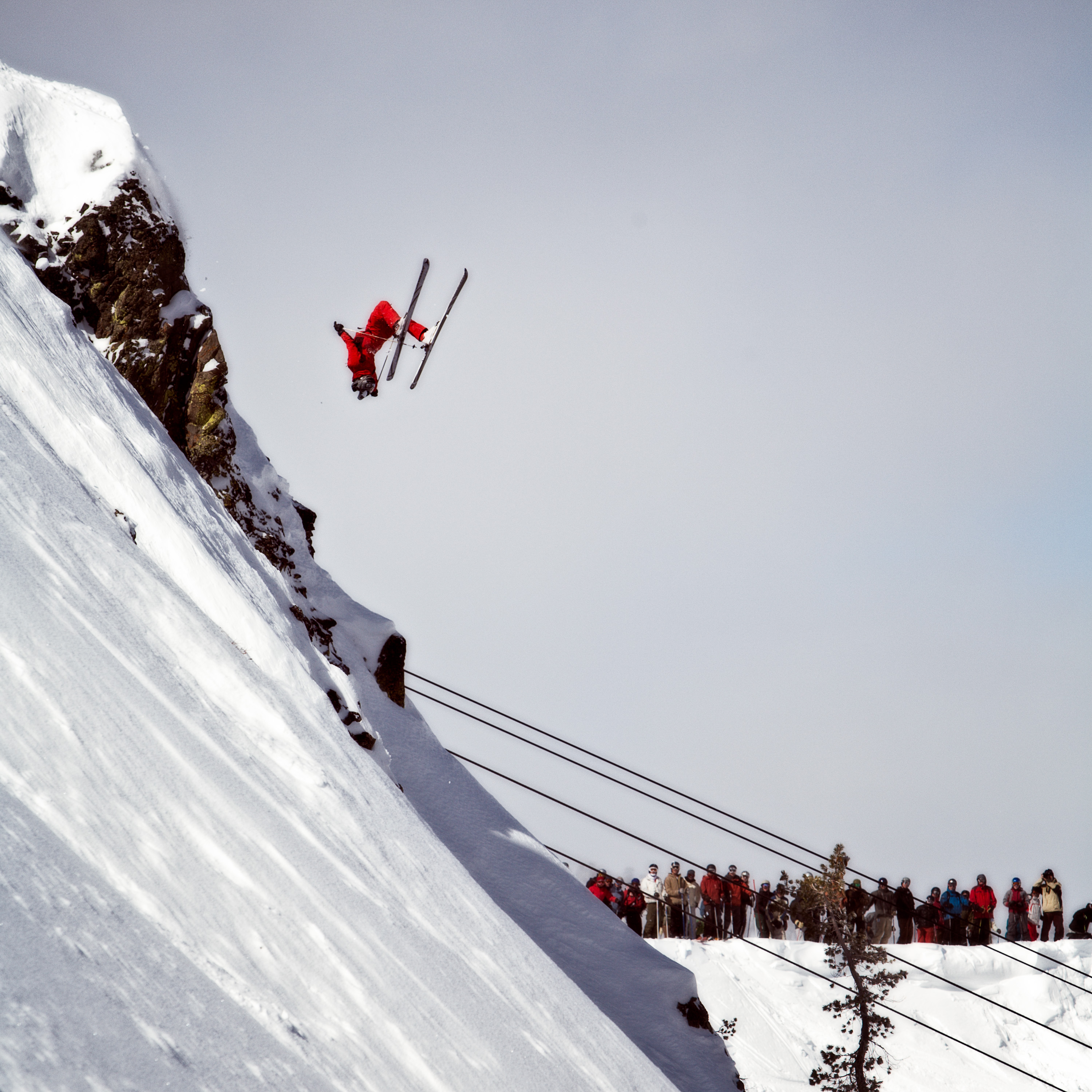 Feats of bravery, and bravado, charging down the Fingers and pro-skier cameos in the lift line give this area of the mountain a legendary feel with down-home attitude. Eagle's Nest, or McConkey's, is another KT notable that sits in the eye-line of the lift. Be warned, mandatory airs and technical features make the Fingers and McConkey's terrain that only experts should attempt. 
Not yet a full-fledged hucker? Try easing into KT with a wide ridge warm-up run by taking a left off the lift onto Red Dog Ridge. In the afternoon, flush out the lactic acid with smooth snow on the right side of the West Face. Another tip for making the most of KT is to get in a few mid-week sessions before the weekend crowds arrive. 
KT-22 encompasses a wide range of terrain, documented in Robb Gaffney's Squaw Valley bible: Squallywood – A Guide to Squaw Valley's Most Exposed Lines. Gaffney's technical guide to Squaw uses ratings to categorize the mountain's expert lines based on terrain and sheer discomfort level. Gaffney, his brother Scott, and the late Shane McConkey collaborated on Unofficial Networks' 2010 tongue-in-cheek film "G.N.A.R." based on Squallywood and the mountain's fun-loving spirit.