The Best Guided Ski Trips on Earth provide the combination of exceptionally talented guides with awe-inspiring itineraries.  From backcountry backpacking in the Tetons, to heli-skiing in Russia, to sharing the slopes with Adélie penguins in Antarctica, these companies offer adventures in all shapes and sizes. 
Ice Axe Expeditions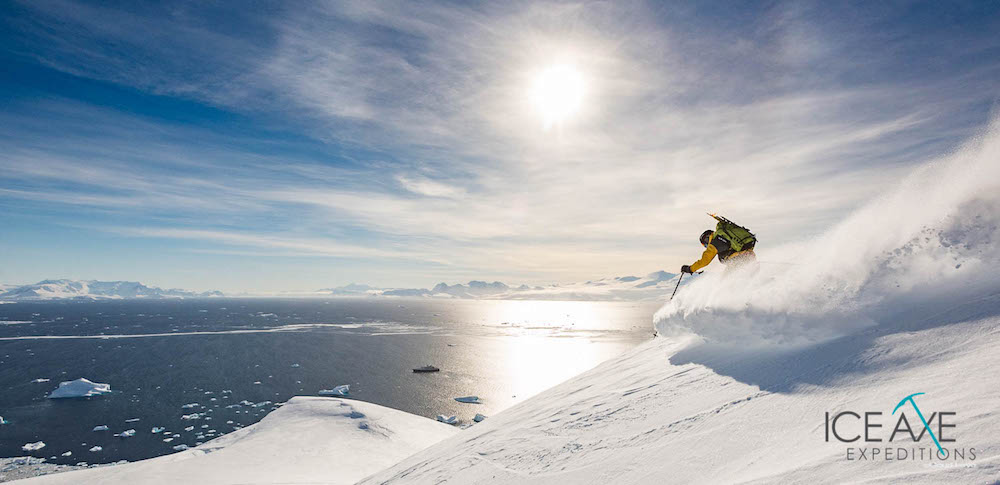 Details: Specializes in North Pole and South Pole ski adventures. Additional offerings include worldwide guided Heliski and free ride adventures to locales such as Greenland, Norway, Alaska, Russia, India, and the Andes Mountains.
*Miles Clark, SnowBrains Founder and Editor-in-Chief, personally guides with Ice Axe Expeditions.
Learn More: IceAxe.tv
Testimonial:
 "My trip with Ice Axe Expeditions was one of the best trips I have ever been on. Antarctica is a winter fantasy land and the snowboard experience was like nothing I have ever done."  – Jeremy J.
Heliski Russia
Details: Offers guided Heliski and Freeride adventures, covering the northern and southern hemispheres, since 2004. Some example destinations include Kamchatka, Russia, Chamonix & The Alps, Greenland, Andes Mountains, and New Zealand.
*Miles Clark, SnowBrains Founder and Editor-in-Chief, personally guides with Heliski Russia.
Learn More: Heliski-Russia.com
Testimonial: 
"The dream of all freeskiers !!! Dimitri C.
"It's not a holiday, it's a true adventure. Breathtaking views, bears, hot springs and amazing descents from volcanoes. Nice people @ heliski also!"  –  Karel d M.
Black Ops Valdez
Details: All the best of Alaska Heli-Skiing, Snowcat Skiing, Sled-Skiing, and Snowmobile & Snowcat Tours on Thompson Pass, Valdez, Alaska w/ First Class lodging at Robe Lake Lodge.
Learn More: BlackOpsValdez.com
Testimonial:
"These guys are awesome and dropped us rite where we wanted to go. I cant wait til next season to rip with you guys again." – Issac G.
Powderhound
About: Worldwide tours
Lead Guide(s):
Website:
Testimonial:
Teton Backcountry Guides
Details: Offers guided backcountry powder skiing and riding in Jackson Hole and the Grand Teton Mountains, since 1986.
Learn More: TetonBackcountryGuides.com
Testimonial: 
"Hands down the best backcountry skiing experience you could have around Jackson and Teton Valley!!! We recently did a multi-day trip to the Baldy Knoll yurt. Jeff and Kate, our two guides, were awesome! They were very experienced, knew the terrain well, and knew exactly where there was going to be good snow."  – Christopher M.
Sierra Mountain Guides
Details: Provide high-quality mountain experiences in the Sierra Nevada as well as mountain destinations worldwide. Specialize in ski mountaineering, backcountry skiing and snowboarding, rock climbing, ice climbing, alpine mountaineering, avalanche education, all forms of backpacking, and mountain running.
Learn More: SierraMtnGuides.com
Testimonial: 
"Great service to their clients. Friendly and helpful."  – Thomas S.
"Awesome!"  – Matt M.
Ski.com – Ski Japan
About:
Lead Guide(s):
Website: Ski.com/japan-ski-trip
Testimonial: 
Andes Ski Tours
Details: Offer guests a wide range of adventures from guided ski tours and customized trips to specialty ski programs, helicopter skiing and ski resort packages in the Andes of Argentina and Chile, since 2001.

Learn More: AndesSkiTours.com
Testimonial: 
"What can I say? We had an INCREDIBLE trip. Thanks again for helping us put it together. This was without a doubt the best vacation of my life and I can thank Andes Ski Tours for putting it together for me. Fantastic skiing — you've got to love knee-deep powder in September."  – Ben P
Powder Quest
Details: Since 1999 PowderQuest has been guiding snow adventures and camps in Chile, Argentina and Japan. They offer separate trips for Intermediates, Advanced, and Experts.
Learn More: PowderQuest.com/south-america
Testimonial:
"What makes a trip like this so successful is the ability of the guides to relate to the members of the group and remain flexible. PowderQuest was flawless."— Paul G
American Alpine Institute
Details: AAI's core ski and snowboard courses are offered in the Mt. Baker backcountry in Northwest Washington, Sierra Nevada of California and Colorado's San Juans. Instruction in Backcountry Skiing and Snowboarding, Ski Mountaineering, and Avalanche Science since 1975.
Learn More: AlpineInstitute.com
Testimonial:
"The best all-around climbing school and guide service in North America."
– Jon Krakauer, Outside Magazine
International Alpine Guides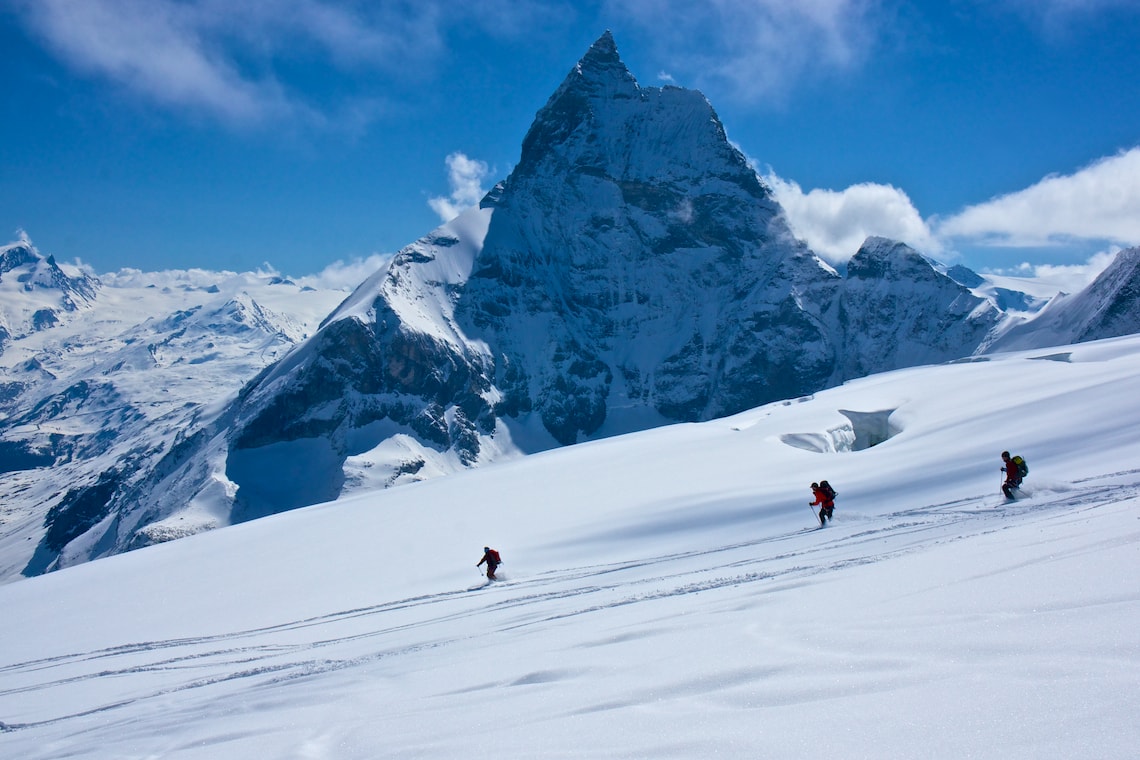 Details: International mountain guide service providing mountaineering expeditions, ski touring, rock climbing vacations & trekking trips around the world and in the Sierra Nevada of California, since 2005.
Learn More: InternationalAlpineGuides.com
Testimonial:
"Andrew and April were superb guides! Their warmth and kindness went far beyond the usual role of guides. They were strong, safe and highly professional. Also, April set up some great meals. My top rating to them both." – Greg F.
Dream Ski Adventures
Details: Provides guided ski & cultural adventure holidays to Chile, Argentina, Japan and Canada, since 2004. Accommodates intermediate to expert level skier/rider.
Learn More: DreamSkiAdventures.com/tours
Testimonial:
"I could not recommend the trip highly enough. As soon as we met Gerry in the reception area we knew it would be good. He has a very warm and very professional manner that made me and everybody else feel safe all trip."  – Monica B.