When you think about skiing in Wyoming, you think Jackson Hole. There are some smaller ski areas scattered around, but if you're packing up and heading to the cowboy state, the Tetons can't be beaten.
The Jackson, Wyoming area is home to Jackson Hole Mountain Resort, Snow King, Grand Targhee, and the backcountry paradise known as Teton Pass. The region gets pummeled with snow all winter long, but when is the best time to go for prime time conditions?
That's a tough one to answer. I've skied Grand Targhee every month from November to April and been at Jackson Hole in January, February, and March. No one month pops out in my mind as being much better or worse than the others.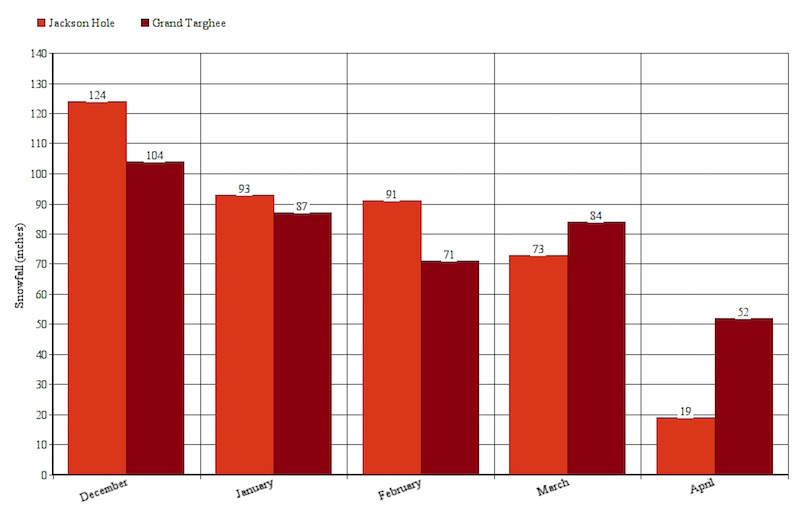 I dug through some snowfall numbers for the last 5 winters to get a snapshot of the season. December is usually a big month for the Tetons (holiday trip?), with the rest of the winter being fairly consistent. I will note that there is a historical precedent for any month turning in huge snowfall numbers.
The data seems to be in line with my personal experience – skiing all winter in the Tetons is pretty darn good! The past few seasons Jackson Hole has run their golden ticket promotion in January, which is a great way to save some cash if you didn't pick up an Ikon Pass. 
Even on holiday weekends, the lift lines never get out of control, but Targhee and Snow King are the places to hit if you are short on patience. Targhee opens earlier and closes later than Jackson Hole, making it a good option for the season bookends. It also seems to fare slightly better on snowfall later in the season.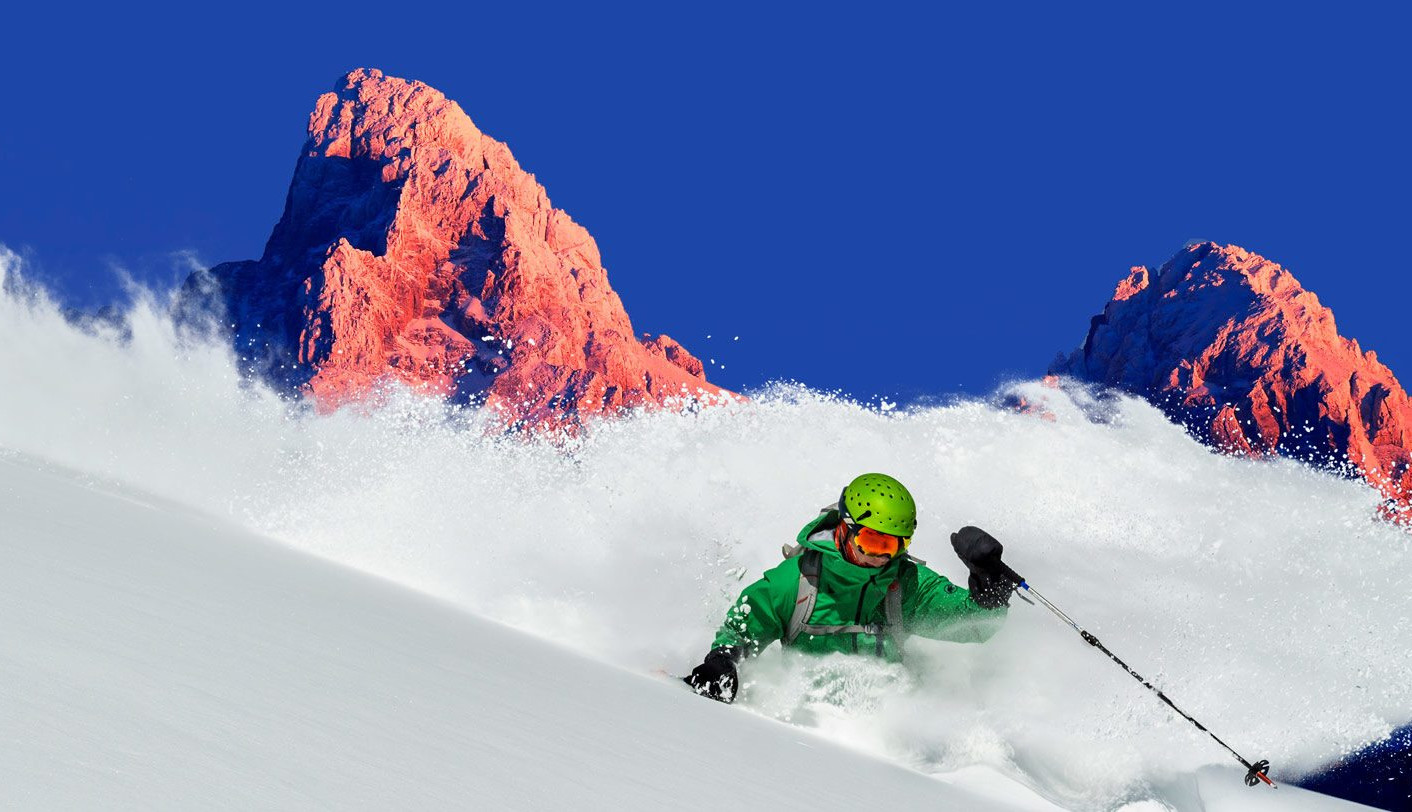 Speaking of Targhee, it's THE spot for a late-season powder fix. April base depths are maxed out, crowds are dwindling, and it always seems to dump on the last weekend of the year. I've skied some fantastic late April powder at Targhee and hardly crossed another track even into the afternoon.
Jackson Hole Mountain Resort is one of 44 iconic destinations available on the Ikon Pass.