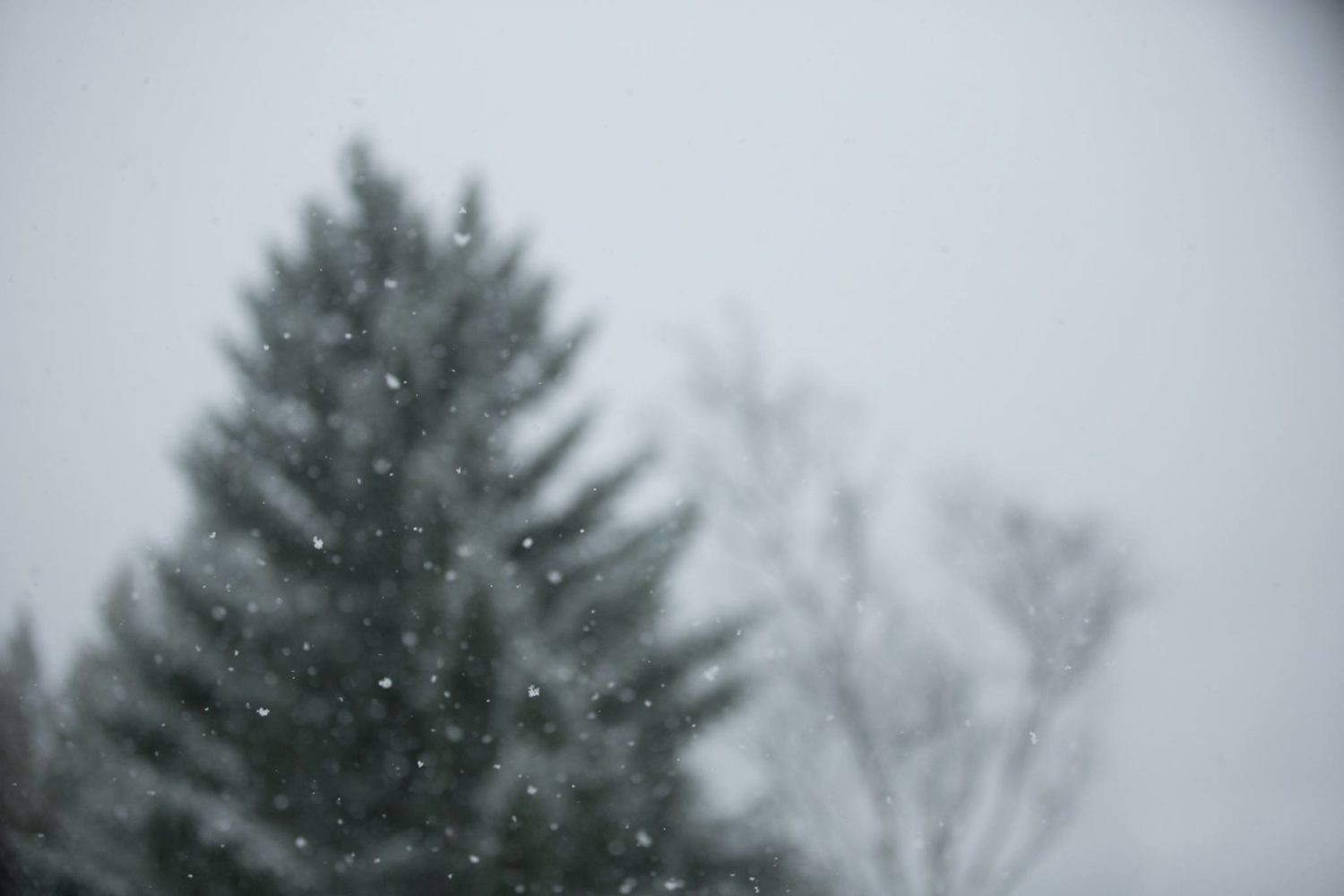 East Coast ski resorts could see their first signs of snow on Saturday. Colder temperatures are expected to move in and stick around. A weak system is forecasted to move in on Saturday, which could produce light snowfall at ski areas.
A dusting of light snow is possible at elevations greater than 3,000ft, but flurries may fall at lower elevations.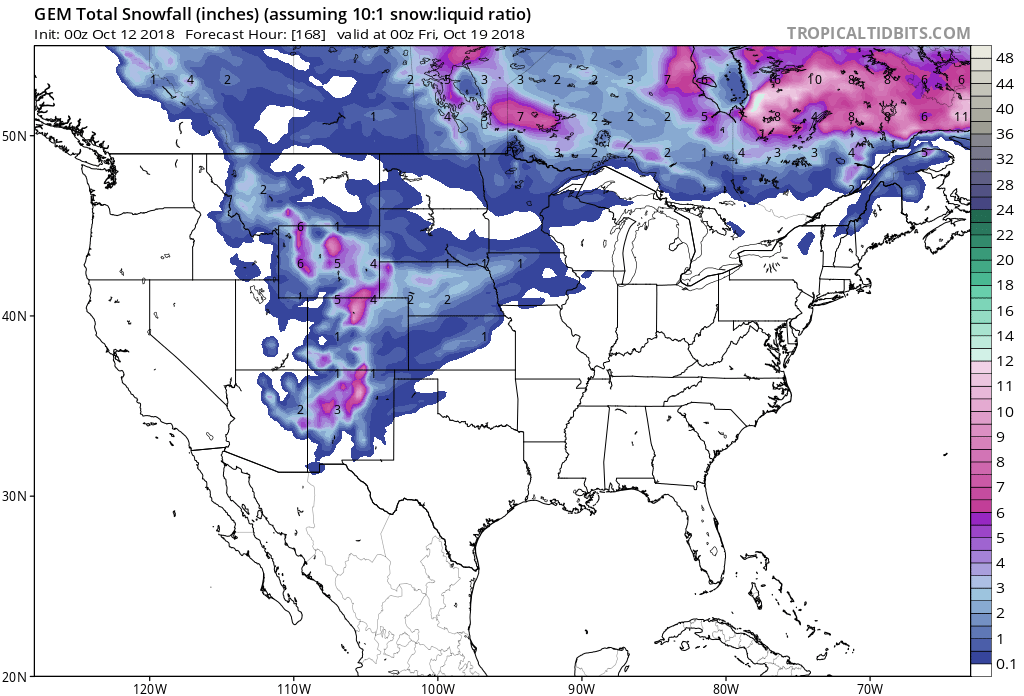 Ikon Pass Resorts With Snow In The Forecast:
Stratton Mountain, VT
Killington Ski Area, VT
Sugarbush Mountain, VT
Sunday River, ME
Snowshoe Mountain, WV
Sugarloaf Mountain, ME
Loon Mountain Resort, NH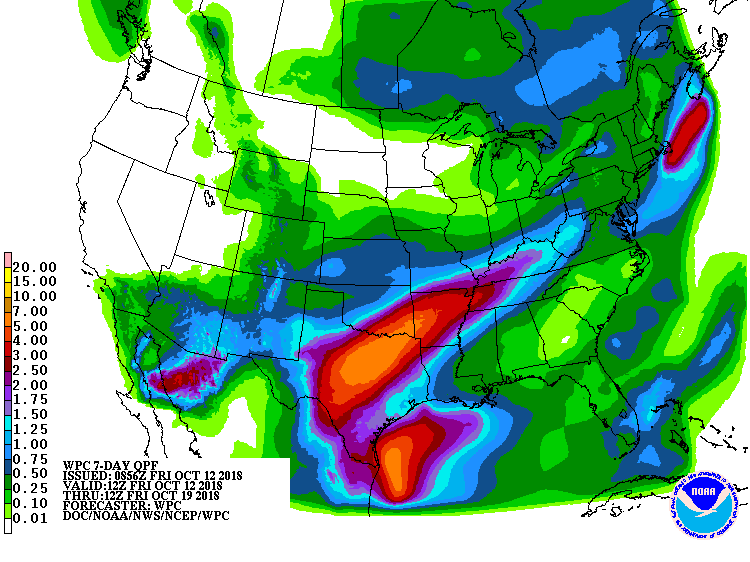 Forecast Discussion:
.SYNOPSIS...
Variable clouds and 

cooler,

 more seasonable temperatures are on
track for today into the upcoming weekend. A weak weather
system passing south of the area may bring a few light showers
to the area Saturday morning, otherwise dry weather is expected
into early next week.

&&

.NEAR TERM /THROUGH SATURDAY/...
As of 953 AM EDT Friday...Updated forecast to increase pops
across the dacks/green mountains this morning and bump temps
downward, especially across the higher trrn. The combination of
weak secondary boundary, some westerly upslope flow and low
level cold air advection is helping to produce some very light
rain and near summit level mixed IP/

Snow.

 Did receive one report
near the summit of Mt Mansfield of very IP/snow earlier this
morning. Otherwise, some breaks in the overcast will slowly
develop this aftn, especially slv and downslope regions of the
cpv. Temps hold in the 30s summits to 40s mountain towns, and
l/m 50s warmer valleys.
Additional Info: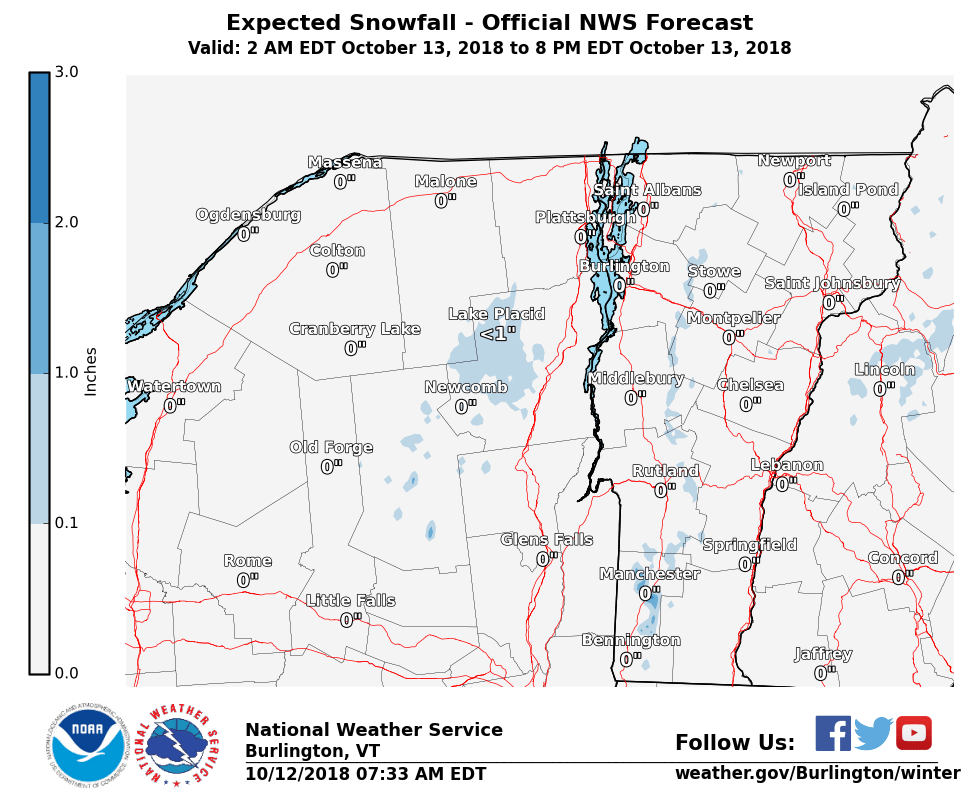 "Our first non-zero storm total snow forecast for the 2018-2019 season! A dusting of light   snow is possible above 3000ft on Saturday."

– NOAA Burlington, VT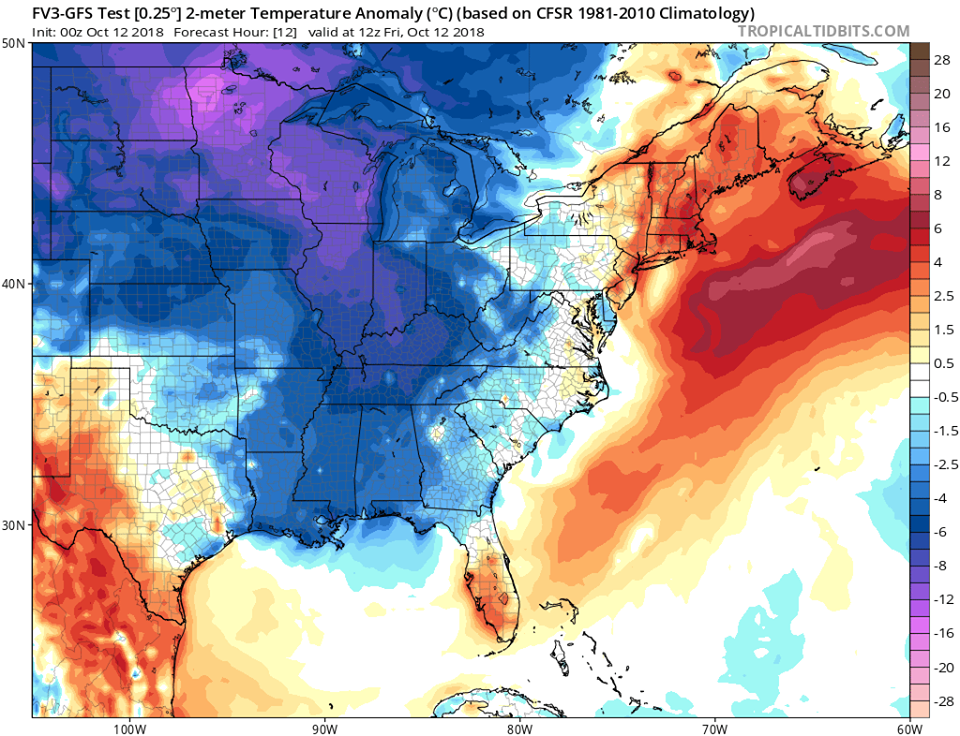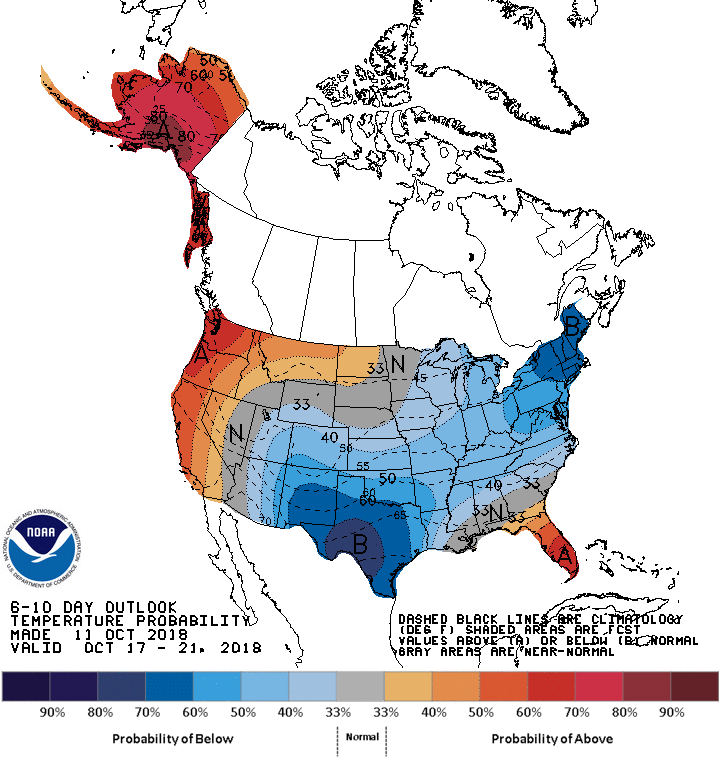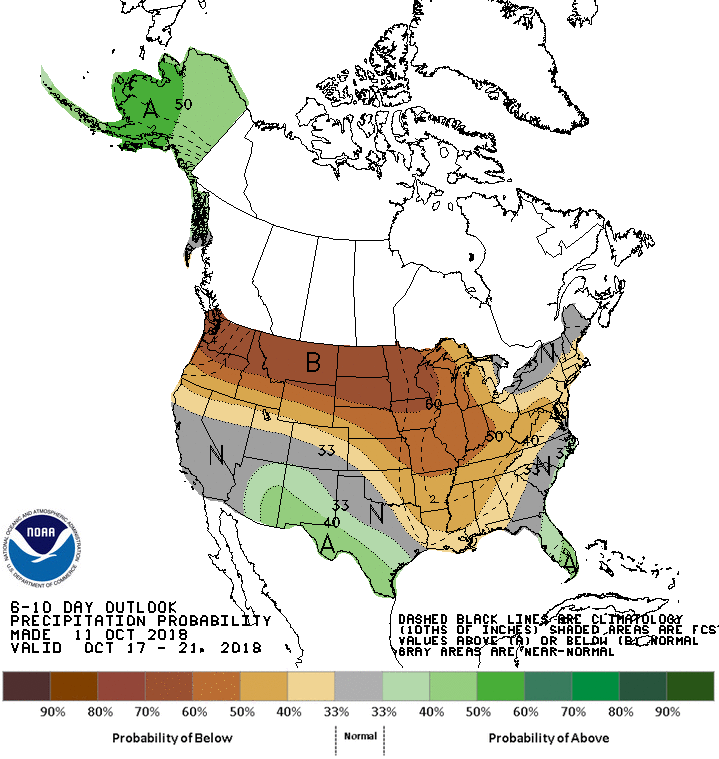 The 6-10 day outlook calls for below average temperatures and below average precipitation on the East Coast.