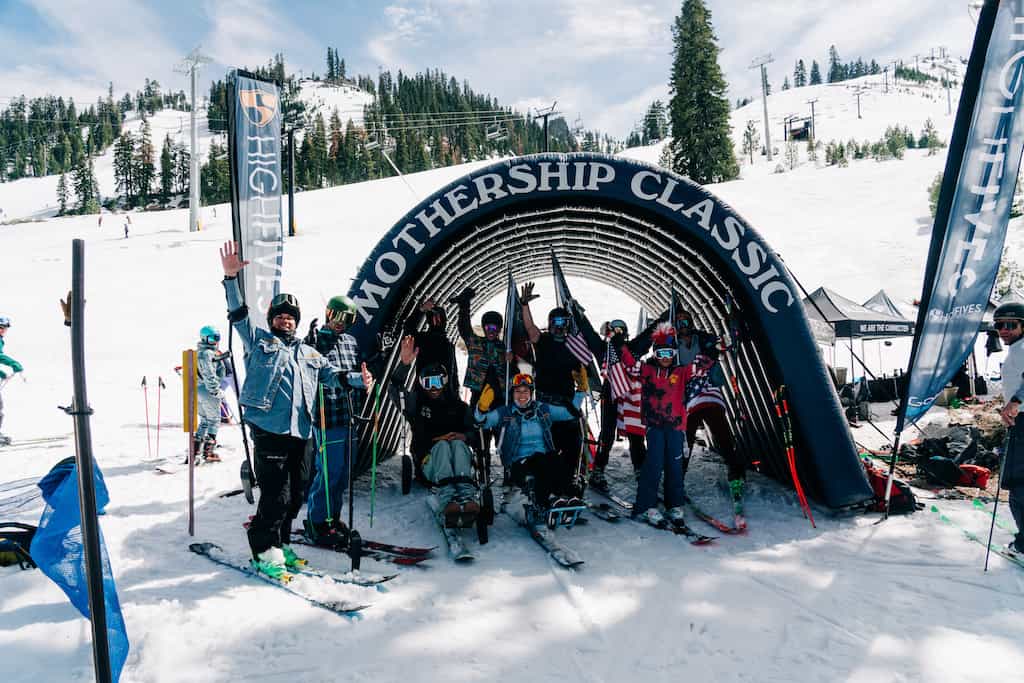 200 Participants, 7 Athletes, Loud Outfits, Untold Laps, a Custom Belt, and Big Fun, All for an Amazing Cause
The 9th Annual Mothership Classic ski-a-thon was a success, raising $164,000 for the High Fives Foundation, a Tahoe-based nonprofit on a mission to provide individuals with life-altering injuries with resources and a community to get back to their active pursuits of snowboarding, skiing, surfing, mountain biking and beyond.
Early morning snowfall turned to clear skies and crisp temps, and participants – decked in their best gear – were on a mission to take as many fun laps in a day as possible on the legendary KT-22 chair AKA "The Mothership."
In addition to prizes and giveaways, event title sponsor Arcade created a custom belt for the occasion, which sold out, with 100% of proceeds from the belt sale going to support High Fives.
"The High Fives Foundation is family to Arcade. To see the impact that The Mothership Classic has on the community that High Fives champions and supports…for all of the right reasons, is something we're really proud to be a part of. Arcade's mission is 'to inspire freedom of movement and freedom of mind that creates meaningful change' which makes our connection with the High Fives Foundation and The Mothership Classic alumni and newcomers so meaningful. It takes a village and we're all committed to leaving it better than we found it."

– Kevin Walker, Arcade Director of Marketing
While the 2023 event is over, you can support the work of the High Fives Foundation anytime by donating at: https://highfivesfoundation.org.