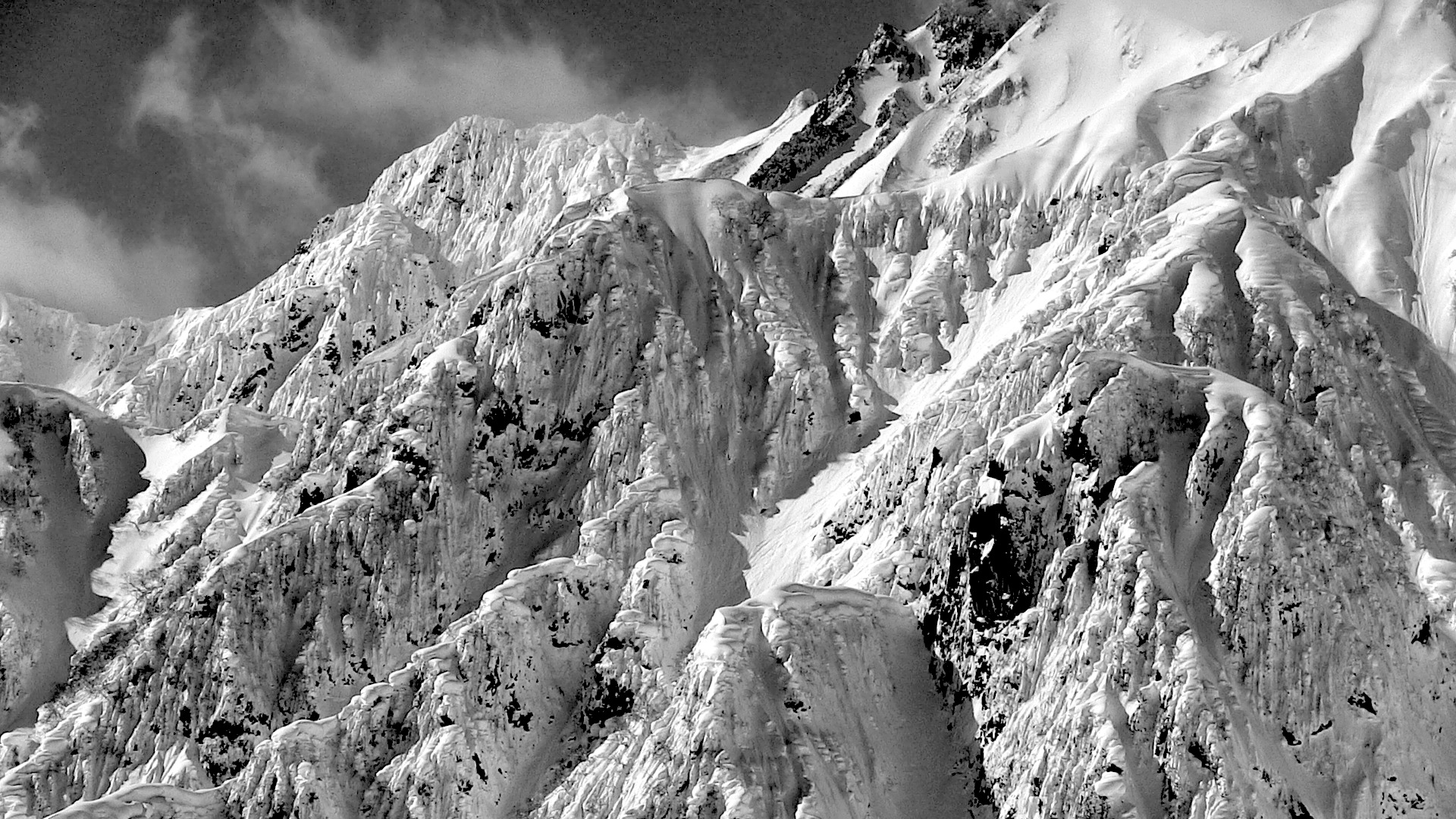 Brought to you by Hakuba Valley
Many years ago, I wouldn't have believed it was true. Skiing in Japan?  Never heard of it.  How good could it be? Then, MSP, TGR, and Nimbus started making Japan look like a horrible amount of fun. Fun, meaning mellow pow skiing through hardwood trees with the occasional poppy pillow feature.
The snow was deep, dry, and bountiful, but it wasn't steep.  There was the occasional very cool avalanche fence feature, but it wasn't steep.  There was no one out and they'd have all the snow to themselves, but it wasn't steep.  They were throwing sick tricks through pillow-laden tree limbs, but it wasn't steep.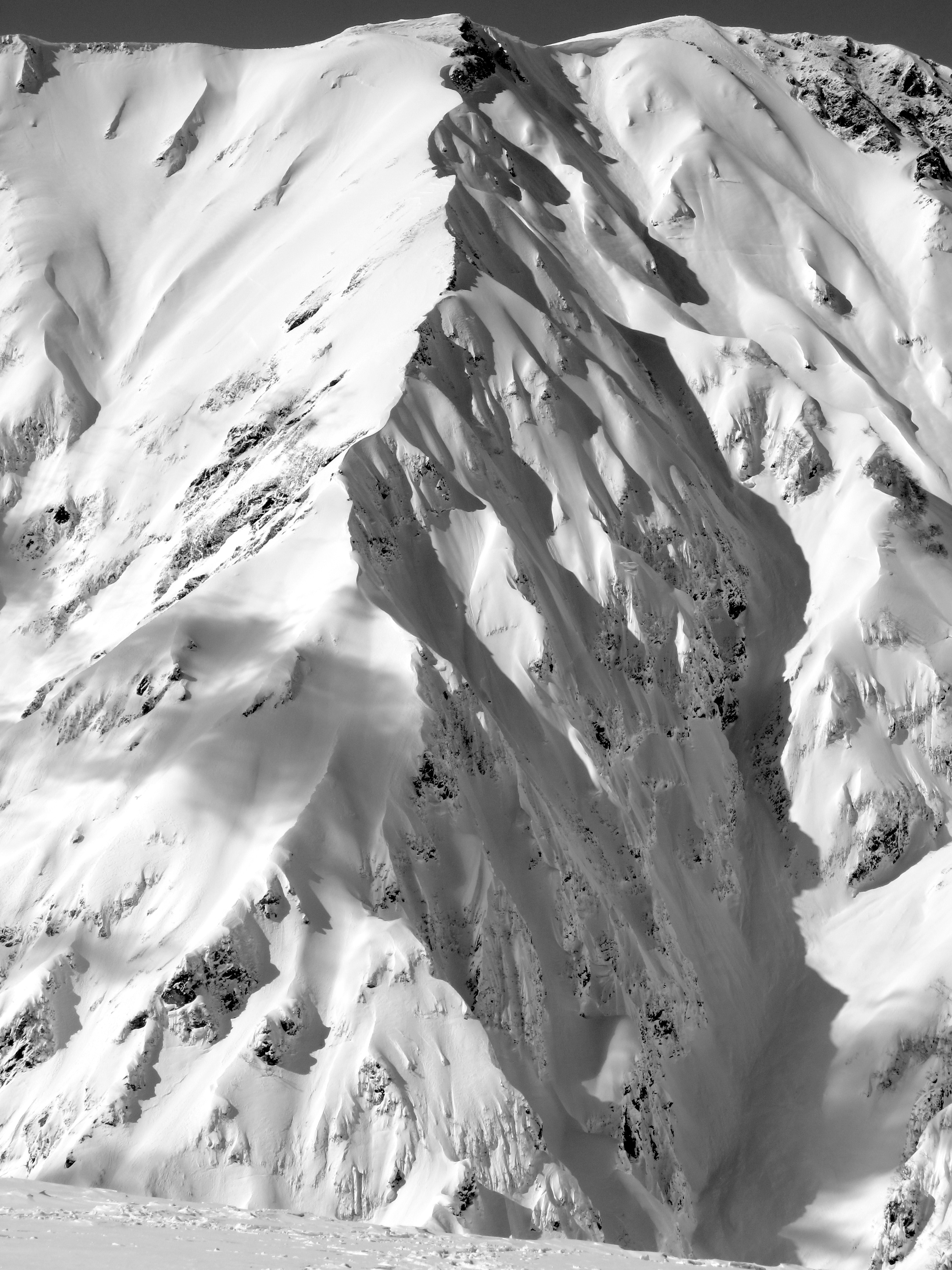 Then, I started to receive word about this place called Hakuba in the Japanese Alps.  A friend started sending blurry photos.  Hakuba was supposed to be steep.  Hakuba was where I was supposed to be.  I eventually gave in to the lure and lore of Hakuba and left.
When I first arrived in Hakuba, it was doing its "Japan" thing and it snowed every day, all day long.  I enjoyed the tree skiing, the little ski resorts, the sushi, and the mellow terrain.  For a week it went on like this.  I had no complaints, I enjoyed the endless powder and giggled through the fun terrain.  But I was curious about those mountains I'd heard about.  Were they really steep?  Were their really big mountains here?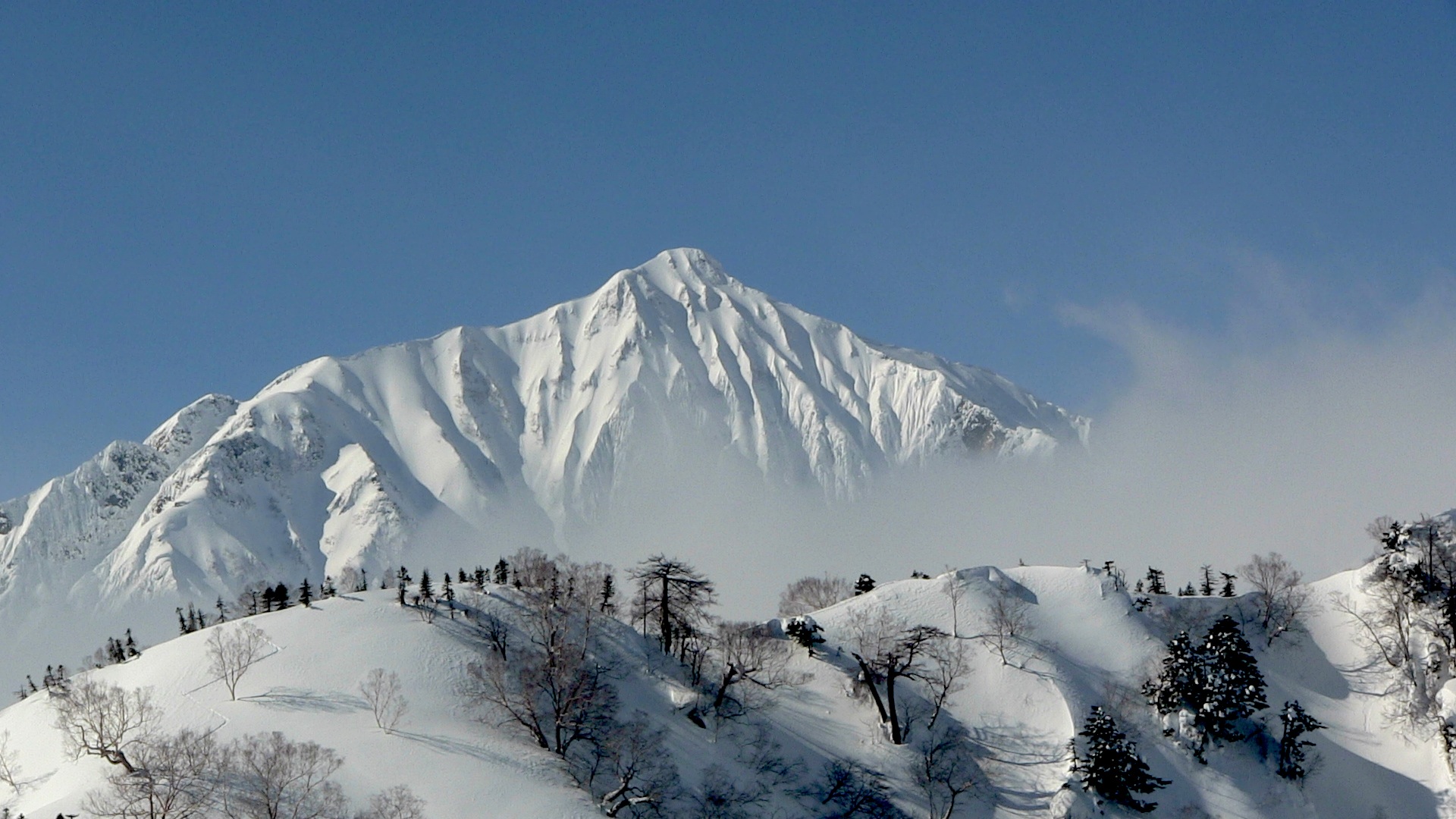 On my 9th day in Hakuba, I awoke to clear skies.  I felt disoriented as I was only accustomed to seeing the sides of snowbanks and the trunks of trees.  10,000+ foot peaks stood in line in front of me.  Face-melting faces stood at attention to the south & north.  Hakuba suddenly became steep.
As we climbed into the hills that day, I saw pillow-pillars as I've never even heard of (I had to make up the word pillow-pillars just to explain them).  Large, steep, snow-filled mountain sides supported by flying buttresses dominated the skyline.  It looked like Alaska and gave you that same helpless feeling you feel in AK knowing that you'd like to be on top, but how would you ever get there?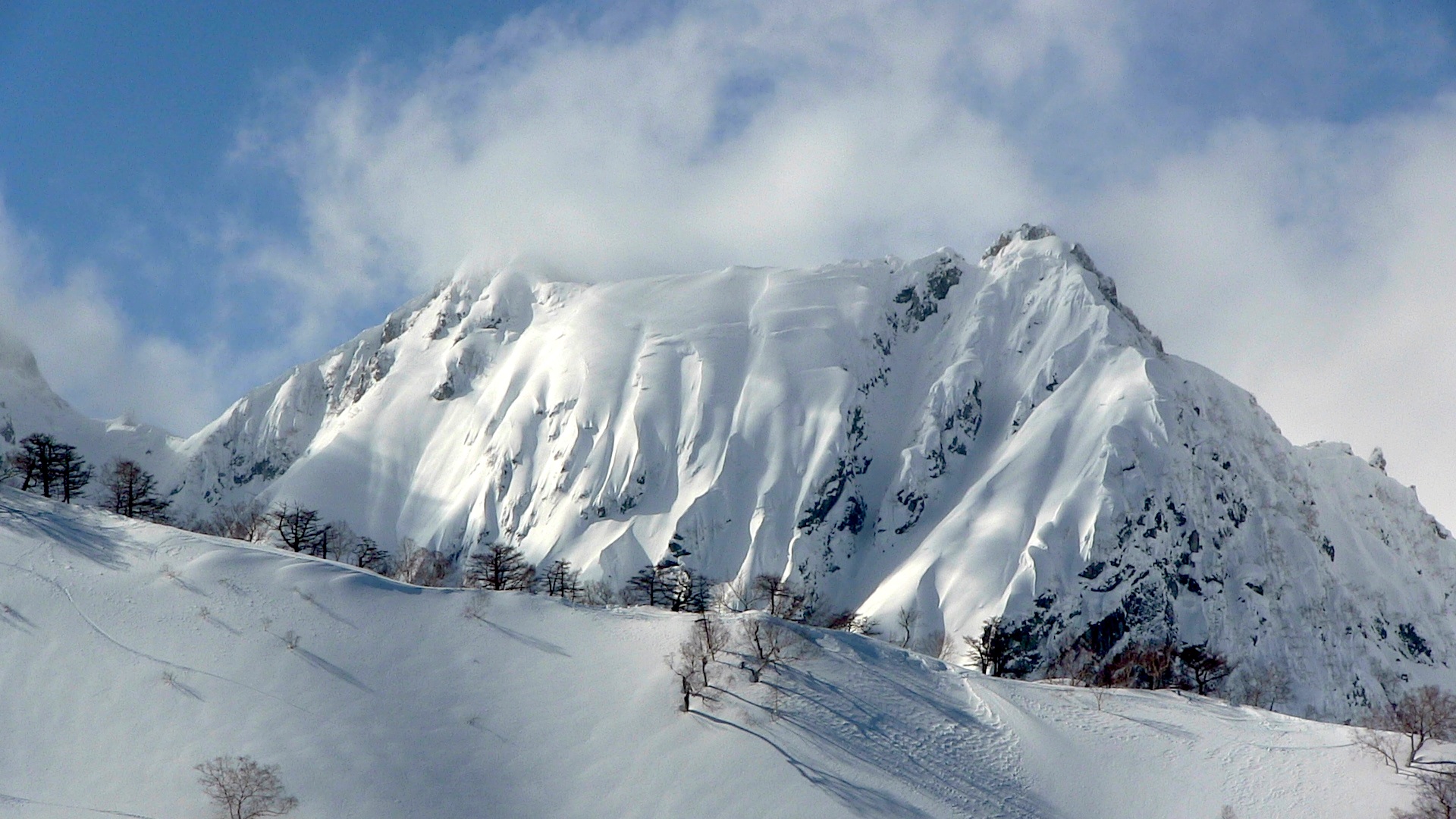 I gawked and talked and contemplated climbing the big peaks but never got to them.  Strong winds and avalanches guard the high peaks well.  My friend Lee and others have been up there and have had their lives changed by the experience.  The big walls give and take and often hide in the clouds.  When they give, it can be generously.  When they take it can be terribly.  You're a long way out and mountain rescue isn't something the Japanese have perfected just yet.
I'll be back, and I'll be hoping to get higher.  I'll be hoping to get to the top and then hoping to slide back down safely.  The tall peaks in these pictures still play on my mind as I hope to someday play on them.
All photos by Miles Clark