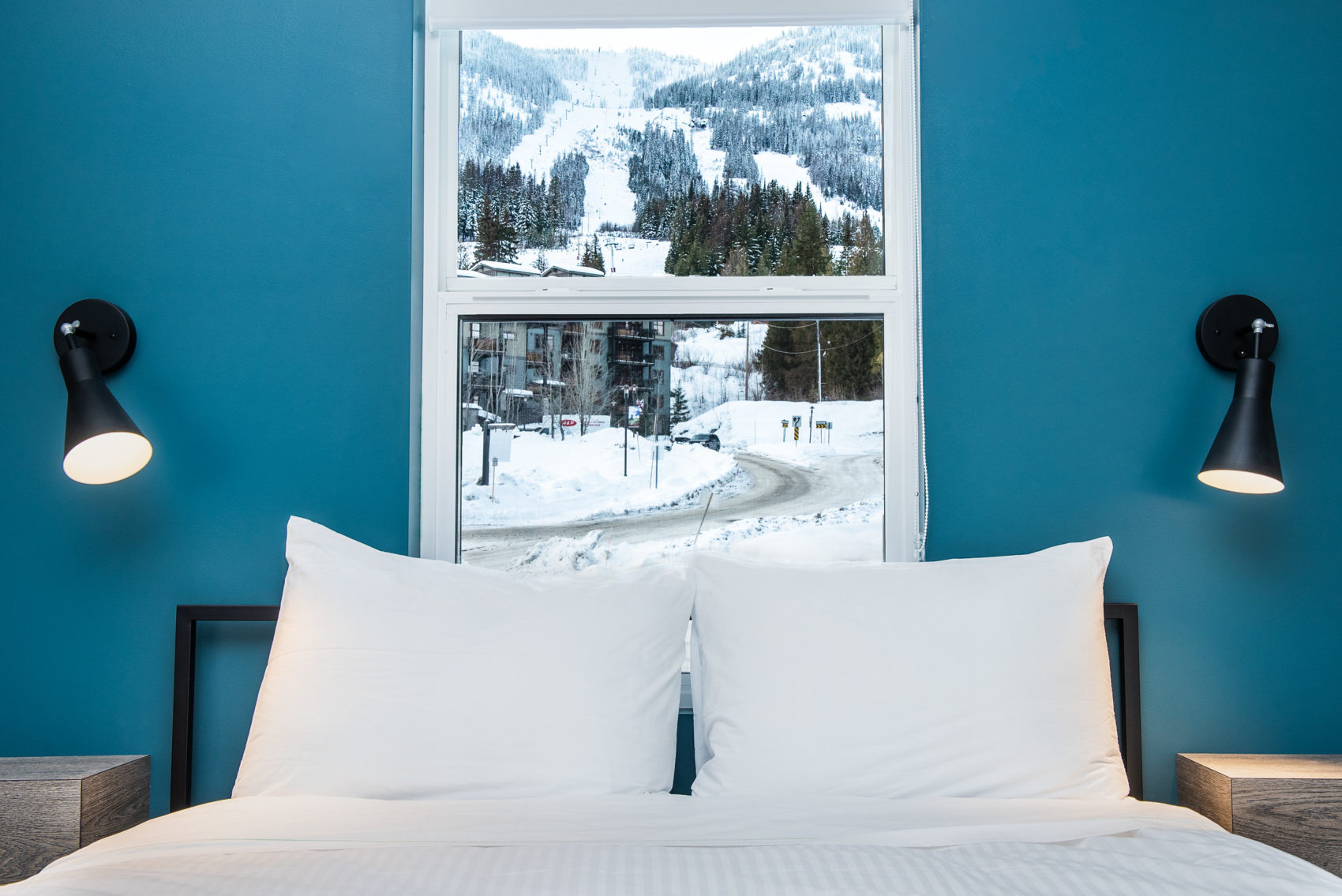 Brought to you by RED Mountain Resort
The snow is falling and the season is in full swing at RED Mountain Resort in Rossland, British Columbia. The resort has received almost 10 FEET of snow this season and it looks like there's some more on the way this week. On top of that, they just opened up 300 acres of new terrain, a new chairlift, and they've got a gorgeous hostel that's in its first full season of operation.
RED Mountain Resort has a bunch of lodging options that are sure to appeal to you, no matter what you're looking for. The resort has 8 on-the-mountain locations for you to choose from and another in the town of Rossland. One that really sticks out to us is the Nowhere Special Hostel. It's a modern hostel that's sure to catch you by surprise, especially the prices.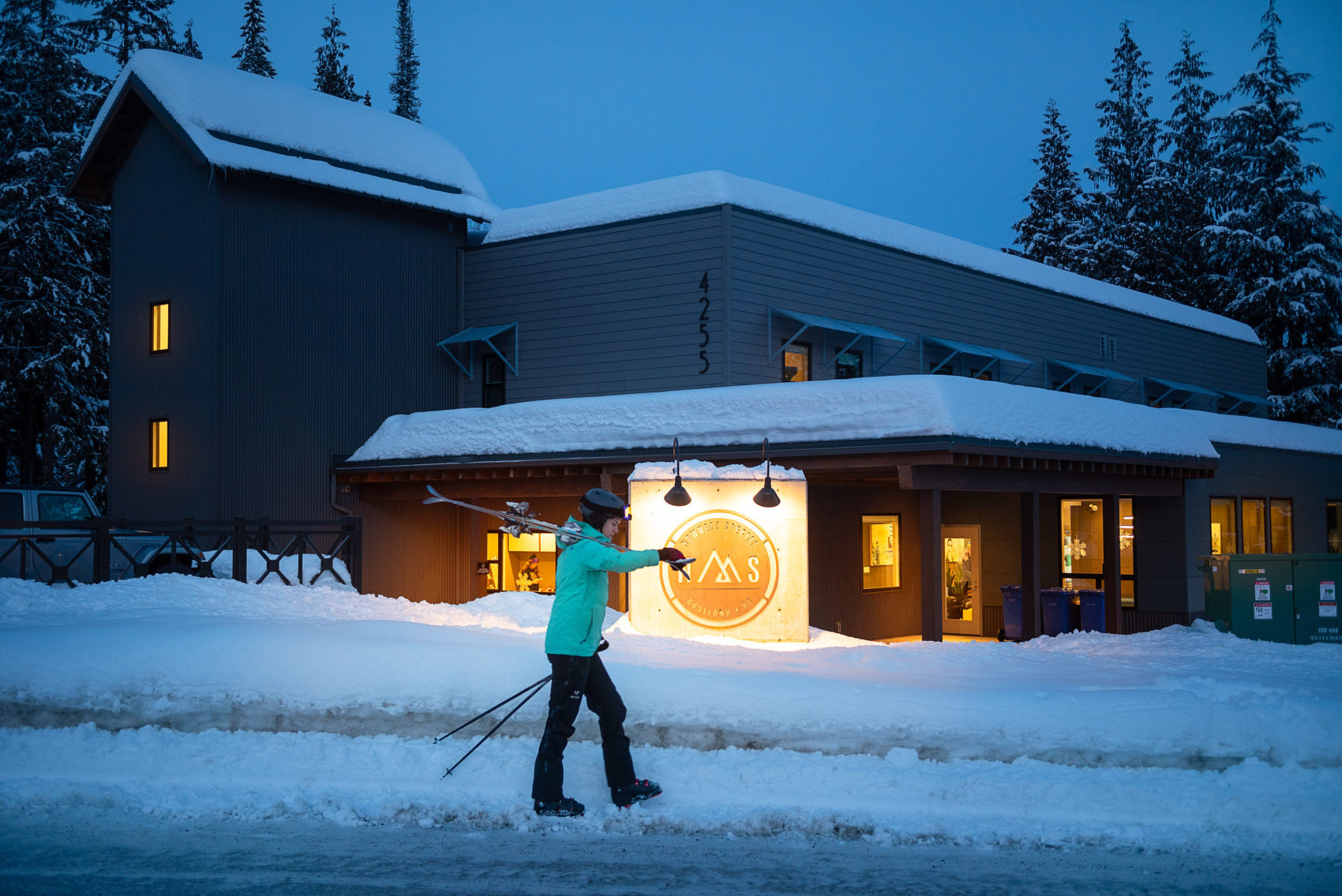 Staying at an on-the-mountain hostel is truly a unique experience and one that's sure not to disappoint. The Nowhere Special Hostel at RED Mountain Resort is that hostel. It opened up in December of 2018 and it's currently in its first full season of operation. The hostel offers multiple room types that are designed to fit the needs of all.
An added bonus to staying at a hostel that's typically not listed anywhere is the comradery. While staying at the Nowhere Special Hostel, you'll be with others that are passionate about the same things as you, such as skiing and riding. The hostel has multiple amenities that enhance conversation and interaction, such as the dining area, kitchen, fire pit, and many others. After staying at the Nowhere Special Hostel, there's a good chance you'll have made some new friends.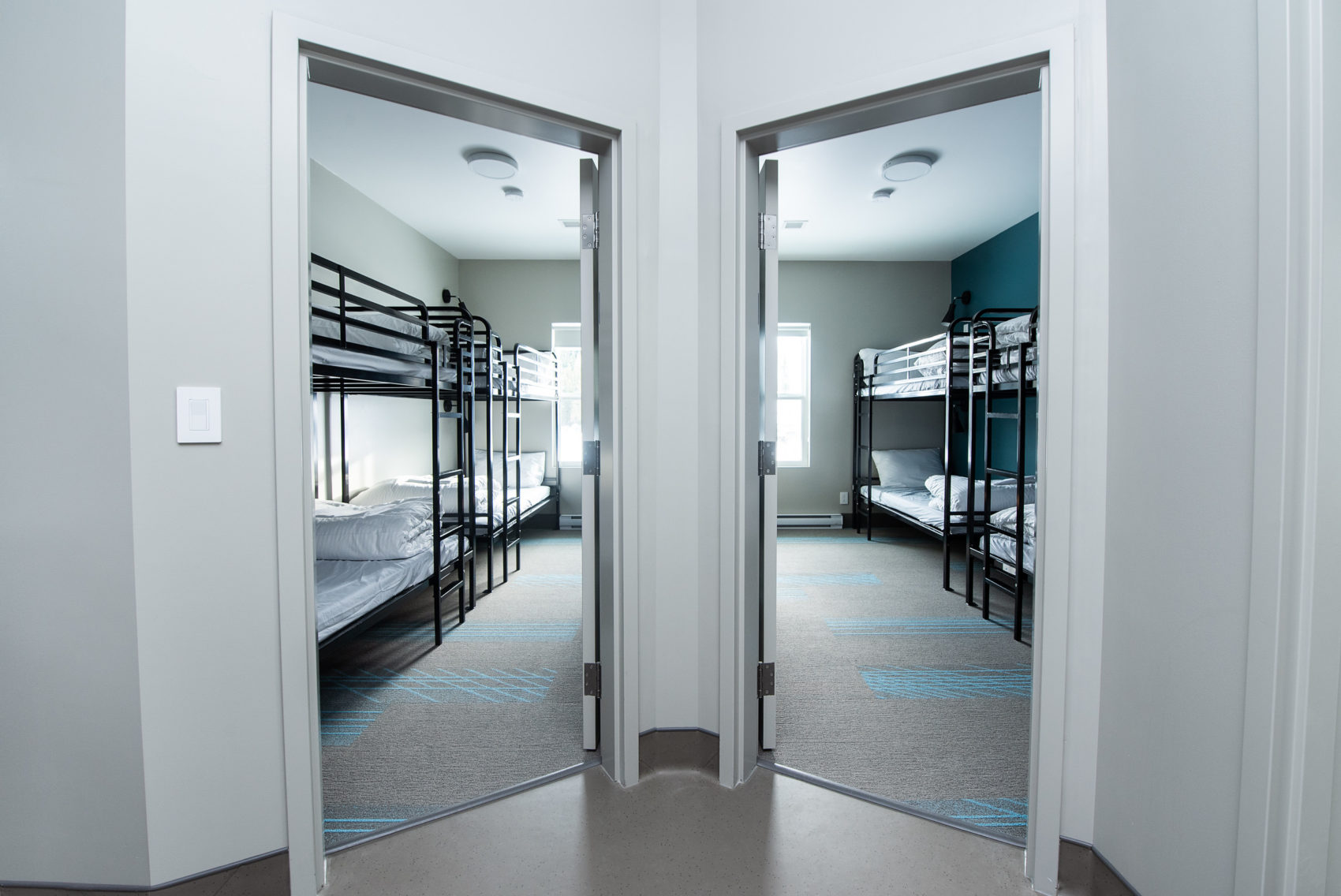 A typical room at the hostel sleeps four and shares an en-suite bathroom for every eight guests. Each of those bathrooms includes a toilet, shower, and 2 sinks that make it easier for times when everyone wants to get ready and get on the mountain. The Nowhere Special Hostel was designed for everyone and that's evident in the fact that there are 2 wheelchair-accessible units.
Room Types:
Four-Person Private Room
Co-Ed Dorm Bed
All-Female Dorm Bed
All-Male Dorm Bed
Private Family Room
Private Dorm Room
Private Room
Private Kitchen Suite
When it comes to on-the-mountain lodging prices, there's truly nothing that can beat it. If you're booking a single bed, it only costs you about $30 a night. When it comes to a private room for 2, which includes a private bathroom, it will only run you about $100 a night. If you're headed to RED Mountain Resort and you want the whole package, check out the Private Kitchen Suite, which includes a private bathroom and a full kitchen for only about $210 a night. For added value, if you're staying at the Nowhere Special Hostel, you get 20% off lift tickets.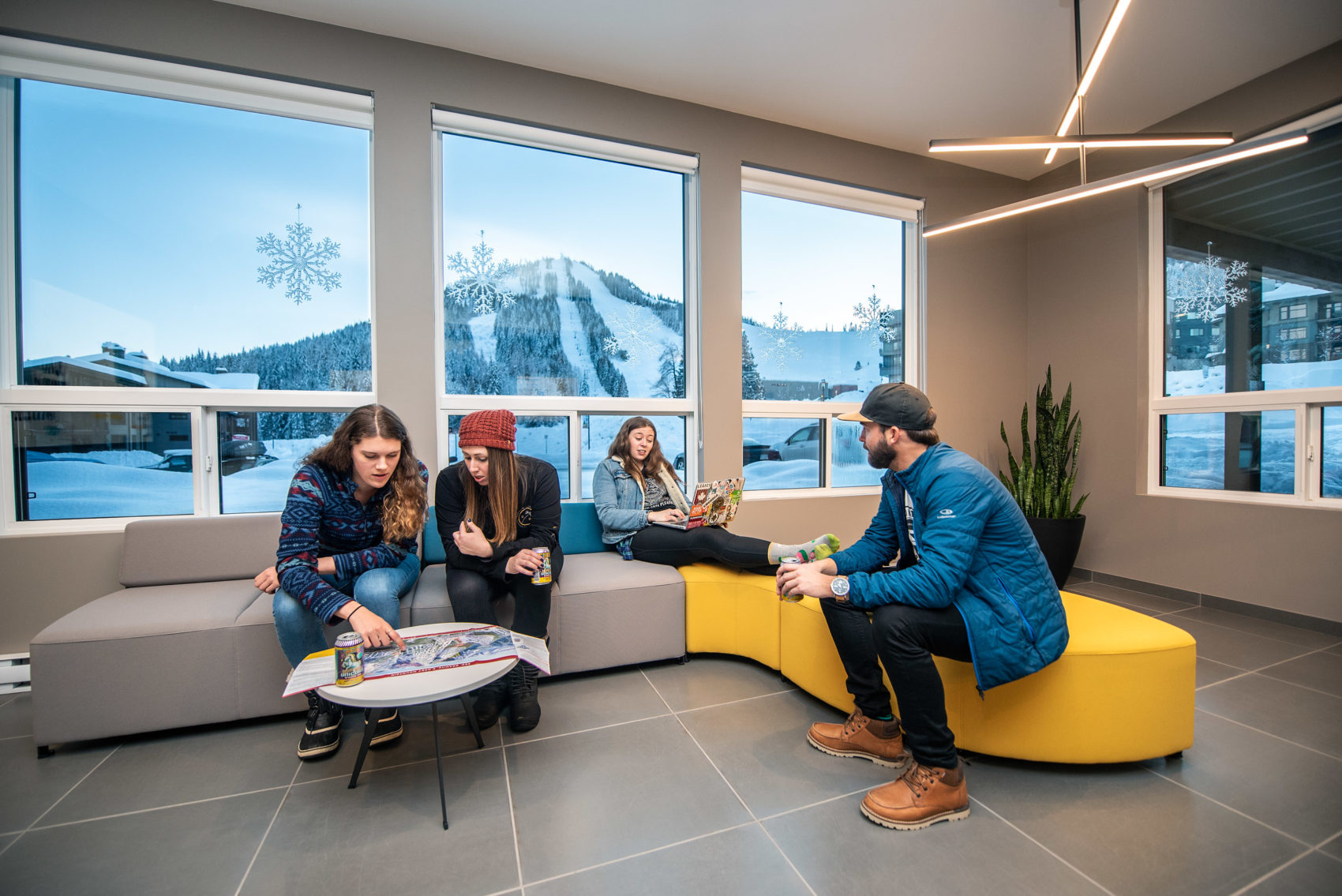 The Nowhere Special Hostel has a plethora of amenities that are sure to enhance your experience at RED Mountain Resort. They've got a full kitchen that allows you to whip up your own meals. You can enjoy that home-cooked meal in the community dining area and put any leftovers in the commercial sized fridge. They've also got an outdoor fire pit surrounded by seating where you can enjoy a drink with other mountain guests. After a long day on the mountain, you can toss your skis in the storage room to let them dry out for tomorrow. You might even want to take off those stinky socks and give them a wash in the laundry room.
Nowhere Special Amenities:
Indoor Gear & Bike Storage
Fire Pits & Grills
Community Lounge & Dining Area
Community Kitchen
Meeting Room
Laundry Room
Outdoor Seating
One of the best parts of staying at the Nowhere Special Hostel, is the fact that you're only a 2-minute walk away from the chairlift. It's especially nice on a powder day when you're able to save yourself a drive and hop in line early to lay some tracks on a blank canvas. After a day on the mountain, you're going to want to make the short drive to Rossland. The history-rich town is only a 5-minute drive away from the hostel and it's full of cool shops, great food, fun entertainment, and plenty of places to relax. If you don't have a car, it's not a problem, as there's a shuttle from the mountain to Rossland that runs every hour.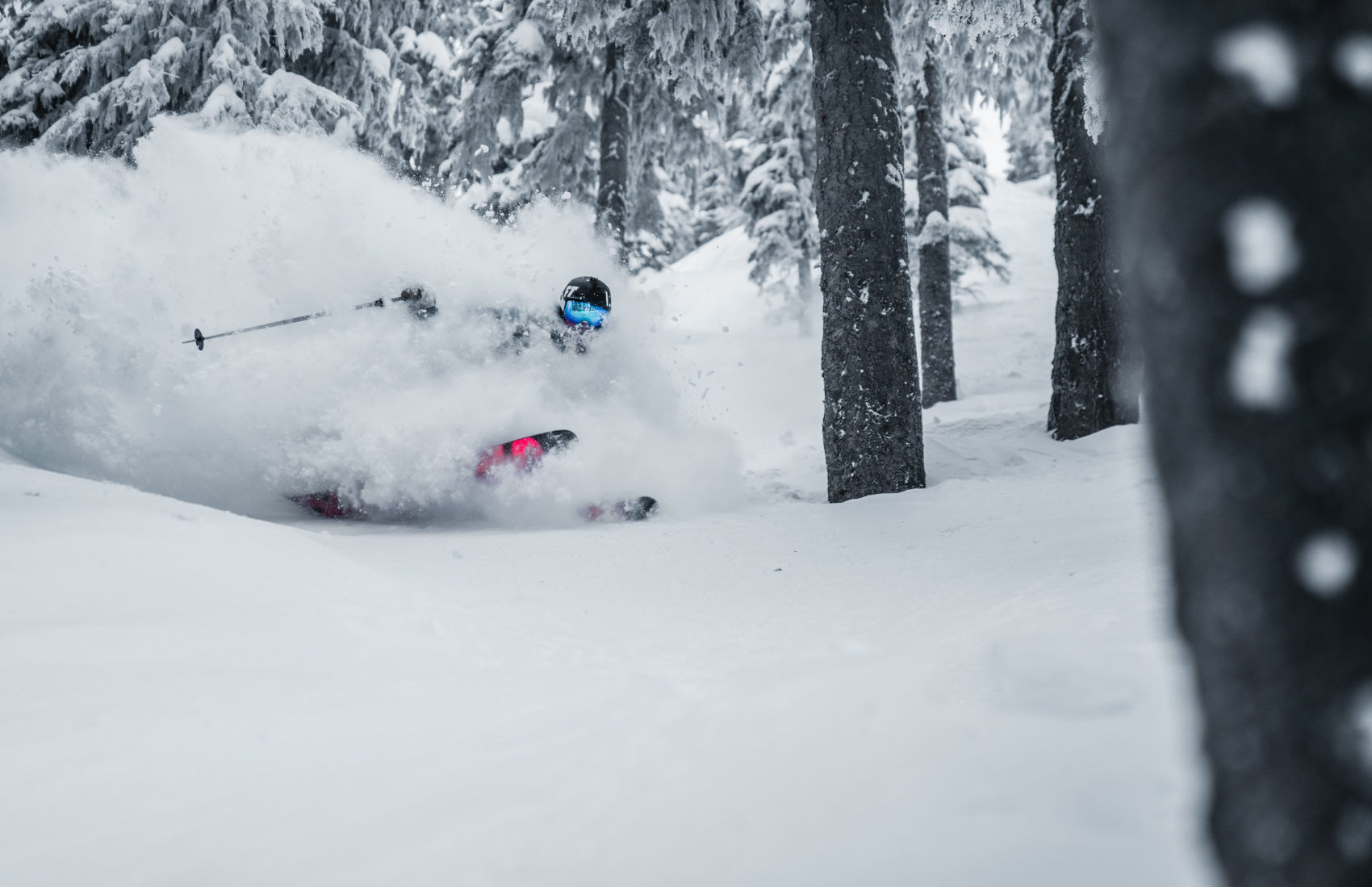 The 2019/20 season is off to a great start at RED Mountain Resort. They've received nearly 10 FEET of snow so far this season and they're currently sitting on a 6+ FOOT base. As of right now, the resort is slated to run daily operations through April 5th, which means you've got well over 2 months of skiing & riding left.
Snowfall By The Numbers:
Overnight:

3.5″

24 Hour:

3.9″

48 Hour:

6.6″

72 Hour:

9.8″

7 Day:

16″

Alpine Snow Depth:

78.8″

YTD Snowfall:

113.6″

Average Annual Snowfall: 

300″
Looking at the forecast, more snow is on the way for RED Mountain Resort this week. For the most part, it will be light snow, but Tuesday night is looking like it will provide skiers & riders with some fresh tracks on Wednesday. If you don't have any plans for the weekend, head on up to RED Mountain Resort and book yourself a night or two at the Nowhere Special Hostel.