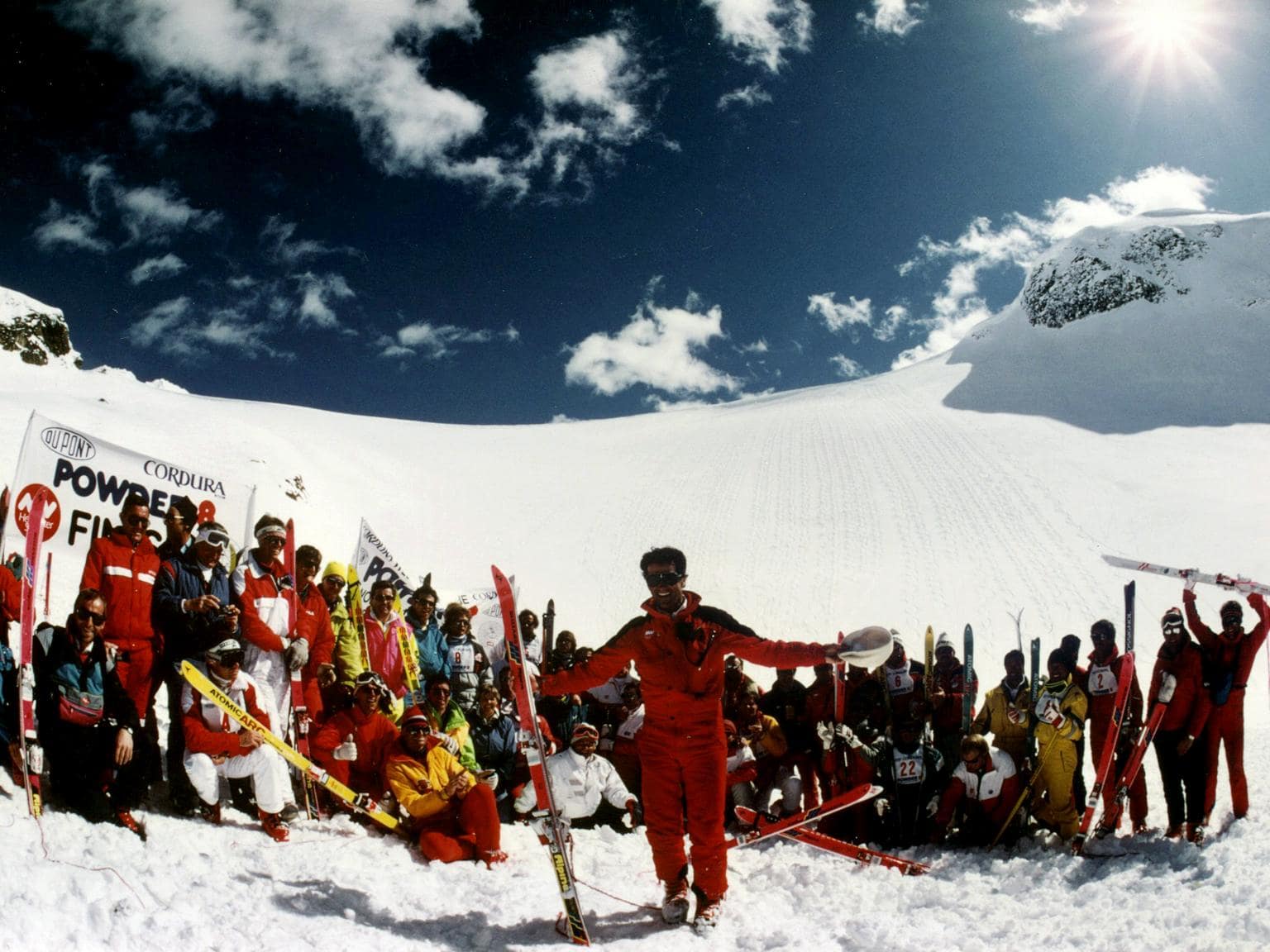 Have you ever dreamed about forming the perfect Powder 8s with a close ski partner or witnessed a Powder 8 competition in years past and wanted to join? Well, after 40-years since the first-ever Powder 8 World Championships were held in Blue River, British Columbia, they are returning and pre-qualifiers are open to the public. The event is returning to honor the Canadian ski legend, Mike Wiegele, and to celebrate the 50th anniversary of Mike Wiegele Heli-Skiing operation.
"I established the Powder 8 World Championship because I wanted to motivate and sponsor the sport of powder skiing. To inspire people to ski more and ski better." Mike Wiegele
This year's competition will be hosting teams from Switzerland, Germany, Austria, Canada, and the U.S. Powderbird Heli-Skiing will host two U.S. qualifying events in the Wasatch Mountains of Utah. The Powder 8 Pre-Qualifiers event will be held from January 22-24, 2020 and is open to the public, but pre-registration is required. Four teams will move on from this event to the Powder 8 US Nationals that will be held from February 5-7, 2020, also at Powderbird.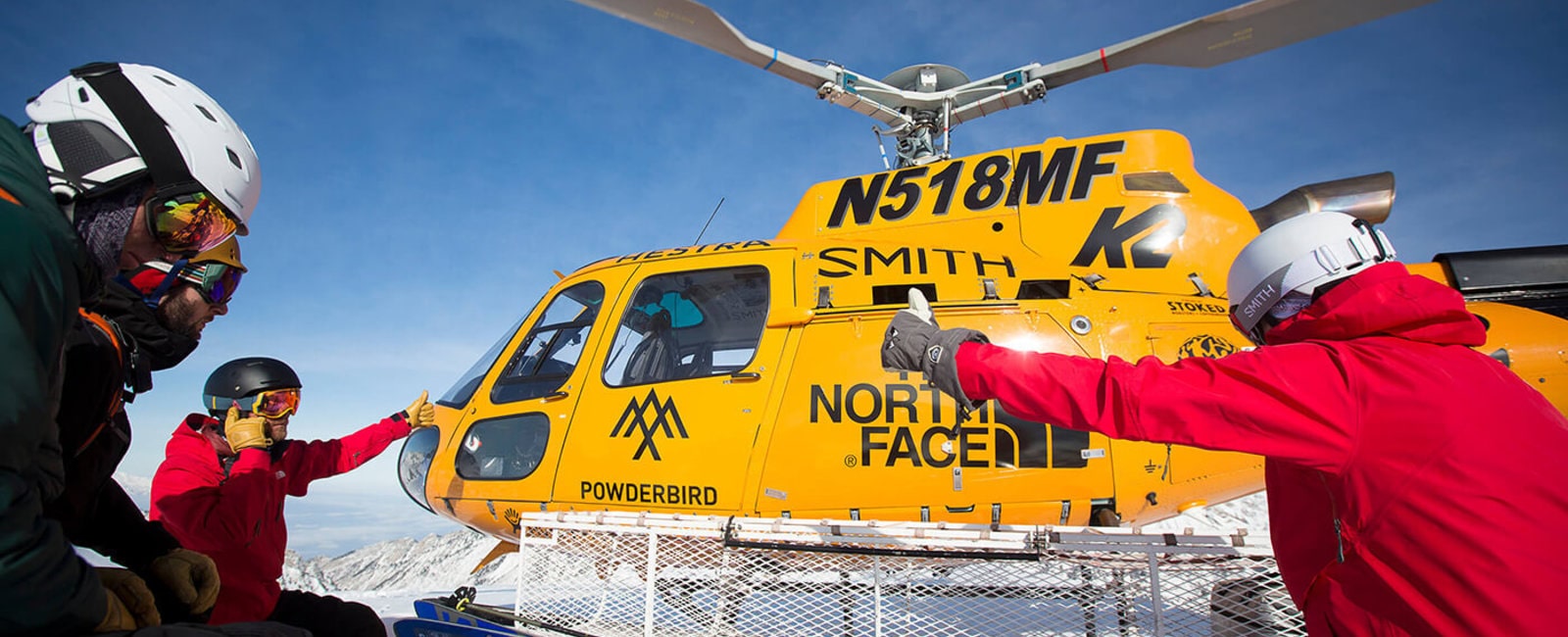 To register for the Pre-Qualifiers, visit Powderbird's web-page for more information on the event and call them directly at 801-341-2445.
A Brief History
In 1980 the first formal Powder 8s competition was held in the mountains surrounding the small town of Blue River, BC. For the first two years a few Ski Patrollers from Aspen, Colorado held the title before it was passed around to ex-world cup racers, a Japanese and Canadian duo, and then onto a few teams from Austria.
In the early years of the competition skiers performed over 100 continuous, quick, snappy turns. It wasn't until 1988 that smoother medium length turns began to take over the slope, first performed by Austrian skiers Josef Mallaun and Franz Juan. Continuing into the 1990s, the head to head format was introduced. This method increased competition and allowed side by side comparison of 8s.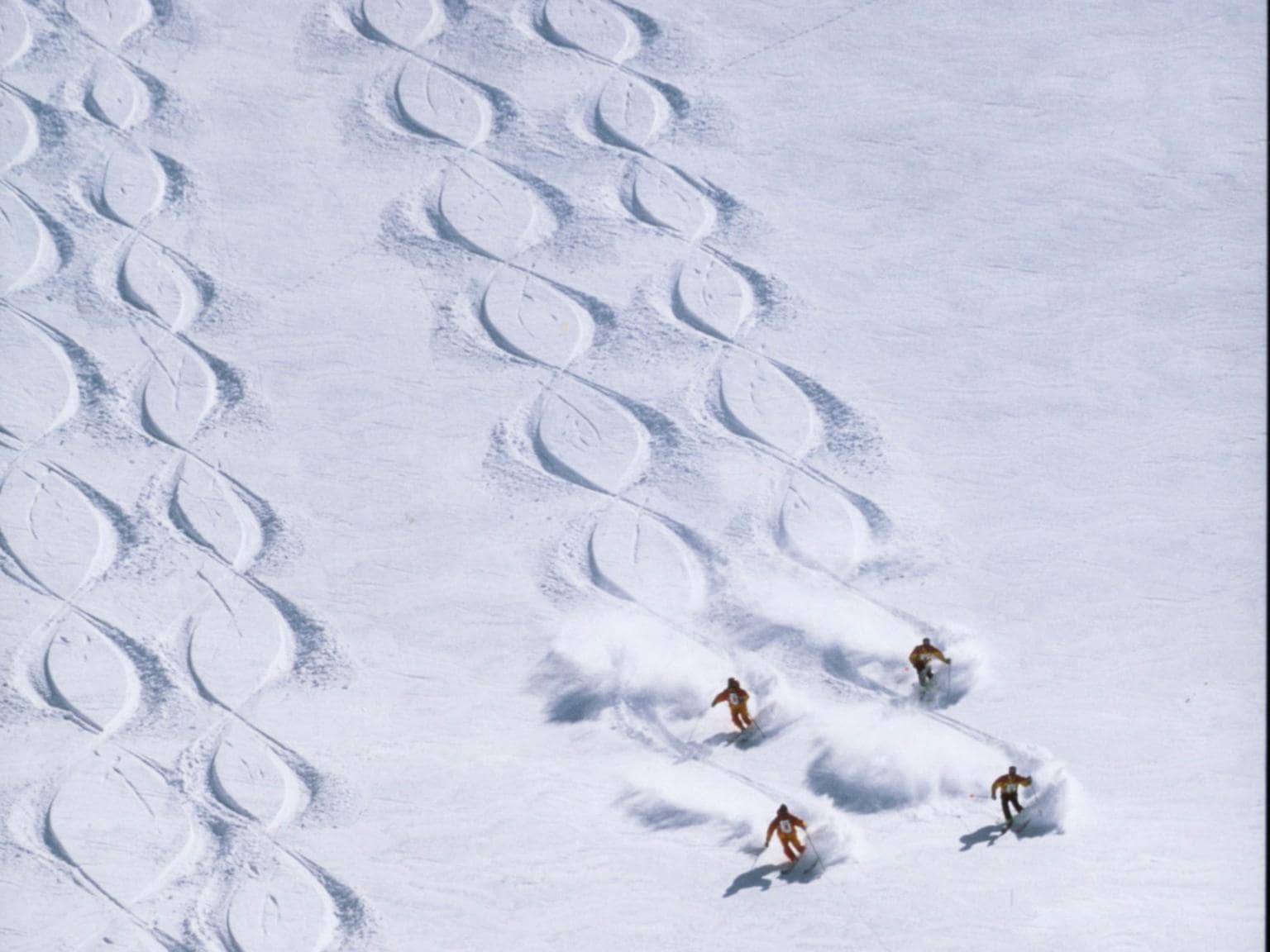 When the Wohlgemuth brothers, from Whistler, BC, took the title in 1994 on the new Atomic Fatboys it was clear that without fat skis a team wouldn't be competitive in the competition. Throughout the 1990s the style continued to shift but the event never failed to build enthusiasm and competitiveness in the sport of synchronized powder skiing.  
The official Powder 8s World Championship has been absent from its founding grounds for quite a while now but similar events are held around the world almost every year. Now that they are returning to the original grounds of Mike Wiegele Helicopter Skiing operations it is time to make your mark. So get yourself and partner to the US Pre-Qualifiers in the Wasatch this January and show the world of Powder 8s your skills.
You may also remember the legendary ski bum film, Aspen Extreme, and the Powder 8s competition at the end.